Shows on Hulu (That Aren't Ghost Adventures) to Spice up Your Paranormal Binge Session
Sorry Zak...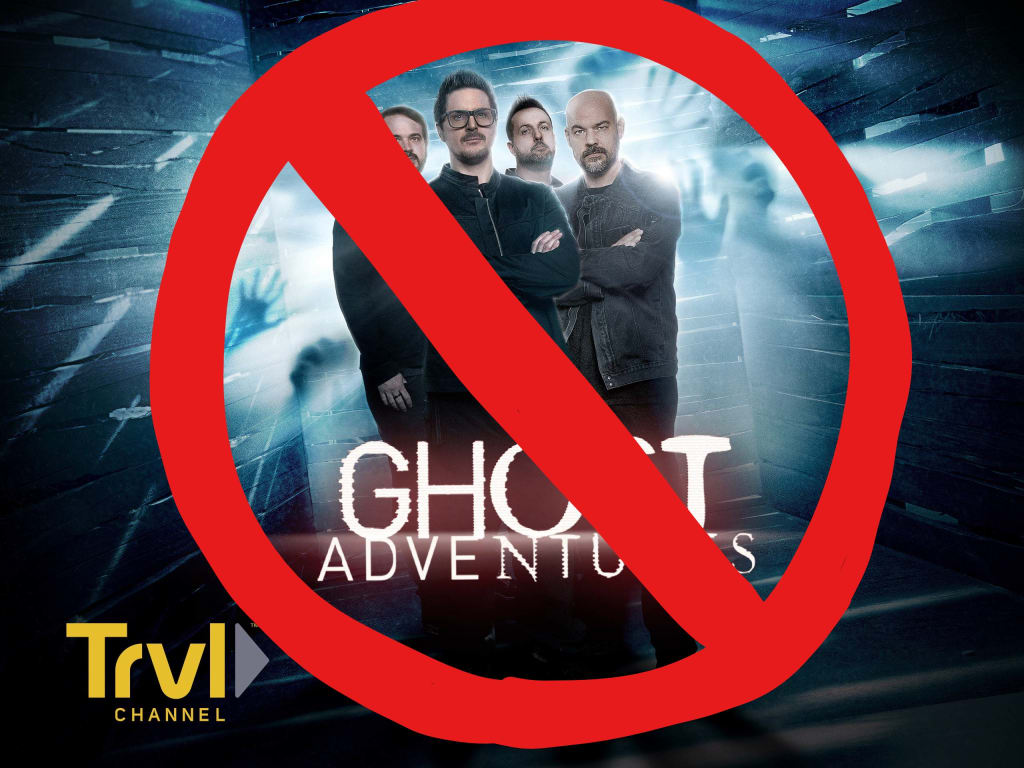 It's Nothing Personal...
Whether you're here because you need your Halloween fix of horror, or you're a year round connoisseur of the creepy, you were probably pulled in by the title. Hulu has officially cornered the market on paranormal investigation with their plethora of offerings in the genre. But even with all the shows in one place, it can be a daunting task to figure out which are actually worth your time. So instead of wasting your time, I wasted mine! I've compiled a list of different TV show offerings, all of which are sure to scare your socks off! And regarding the title, I have nothing against Ghost Adventures, but I think it's safe to say that they've dominated the airwaves for long enough! It's time to introduce some fresh favorites!
Destination Fear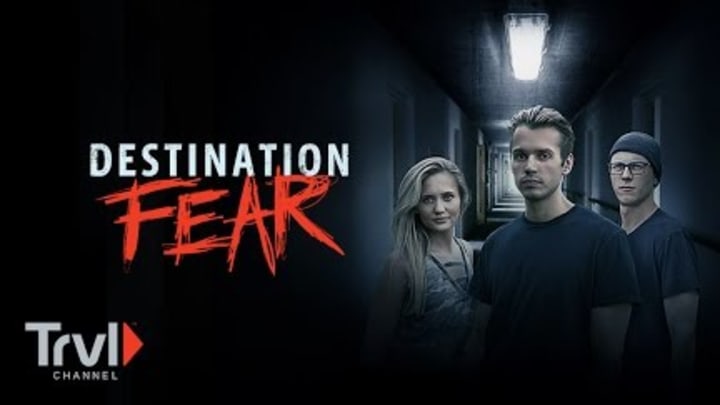 This show has been my absolute favorite recently! Documentary filmmaker (and former member of the Ghost Adventures team) Dakota Laden along with his sister and best friend travel the country looking for the most terrifying locations. Each location is kept a secret from the team of investigators until they arrive. Their cameras and recording equipment are their only defenses against the unknown that awaits them. This show offers real-life scares and an entertaining group of investigators. The equipment they use tends to be minimal and uncomplicated, making it an intriguing show for those less versed in the field of paranormal exploration. Dakota and his team share their raw reactions to the unexplainable sounds and sights that surround them. The point of the show is to induce the largest fear reaction possible in the scariest locations possible. It offers real scares, a believable crew of investigators and the most haunting places. Definitely a must watch!
Ghost Nation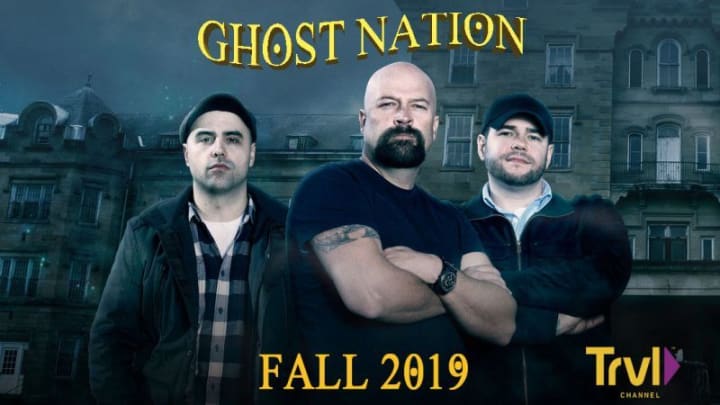 Legendary leader of The Atlantic Paranormal Society and former lead of the retired Ghost Hunters show, Jason Hawes, has returned from a short break from the spotlight! With him he brought former Ghost Hunters team leaders Steve Gonzalves and Dave Tango. This team, though smaller than the last, offers educated and thoughtful insight into the unexplainable events happening in individuals homes and businesses across the country. The team investigates thoroughly, performing an accurate and researched history on each location. The investigation is done with respect of potential entities, but still leaves room for skepticism and fact-checking. Scientific exploration and constant questioning of evidence is one of my favorite things about this show. The team never believes or investigates based solely on unverifiable information. They share their process in bringing in all possible experts on history, land surveying and even occasionally police trained corpse finding dogs. This show combines the best of being a skeptic and a believer. The team is legendary, the locations are creepy, and the show is a do not miss!
Ghost Brothers Haunted House Guests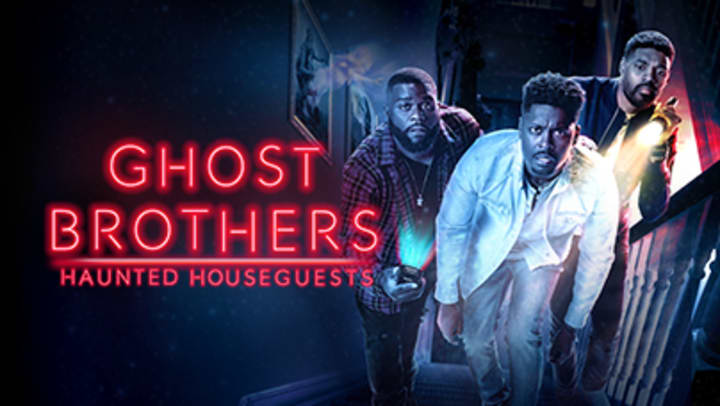 There are so many reasons to love this show! The three best friends, Dalen Spratt, Juwan Mass, and Marcus Harvey have made it their mission to provide families with the answers to their haunting questions. They have a very straightforward approach to their paranormal research, using simple equipment and non-threatening communication tactics. The chemistry between the team makes for an entertaining watching experience. They sprinkle humor into the serious nature of their work, making this show stand apart from the others. This show is perfect for the lighthearted or those looking for a more heartening watching experience.
The Dead Files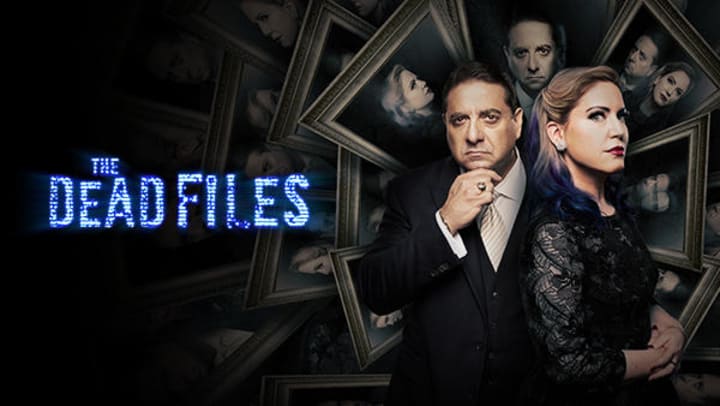 Take everything I said about the last show and flip it 180 degrees. This show will have you on the edge of your seat, encased in darkness. It follows psychic medium Amy Allen and former New York City detective Steve DiSchiavi on their mission to help families with their dark attachments. Amy walks the house communicating with spirits that may reside there, meanwhile Steve puts his detective background to the test, researching the history of the property and area. The two don't communicate with each other until the very end, when they reveal their findings to the families. While this show is definitely a bit darker, it carries a large amount of intrigue for those interested in the paranormal, and also general history. You get to hear about the real life stories and tragedies that happened in the location. Each time I watch this show, my interest is piqued but my heart feels a bit heavy. Overall, if you're looking for a show to satisfy your dark sides craving for menacing spirits, this is the perfect opportunity!
Ghost Hunters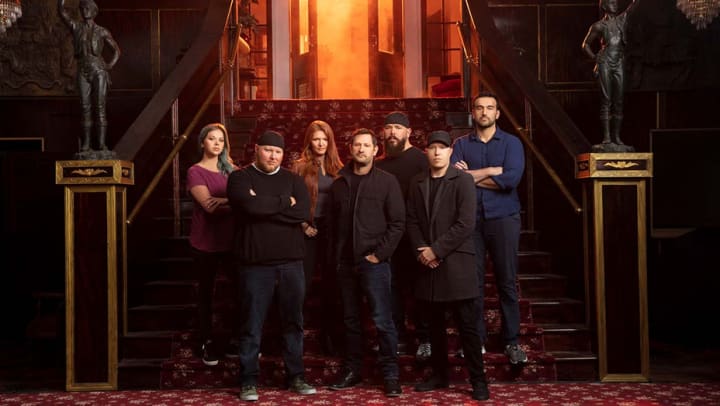 Grant Wilson. My first heartbreak. Grant was a founding member of the original Ghost Hunters team alongside Jason Hawes. Grant left the team in 2012, taking time to focus on family and touring to spread the field of paranormal research to those looking to begin their adventure into the unknown. In a way, I've never recovered from his departure from the original show, but his return to the "original" Ghost Hunters definitely aided my healing. The show was relaunched in 2019 with a brand new team. Grant's mission to spread information and answer questions regarding paranormal research is very apparent in this updated classic. The investigators are all seriously trained and equipped to handle any situations. Top of the line equipment and expert communication skills round out the impressive qualifications of this newly-formed squad. And while I'll be the first to admit, I miss the classic, this revamp has been exceptionally executed and is a perfect way to get your ghost hunting fix.
Kindred Spirits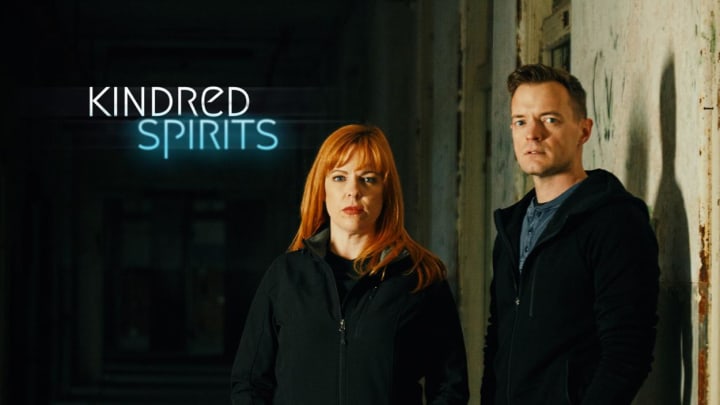 More of the old team returns for this show! Former Ghost Hunters investigators and TAPS members Amy Bruni and Adam Berry return to the paranormal hunt! In this show, they attempt to contact spirits that inhabit peoples homes, trying to decipher whether or not it's safe to continue living in their beloved spaces. Chip Coffey joined the show as the resident psychic medium, adding to the arsenal of tools this team brings to each investigation. Amy and Adam have had chemistry since they began investigating together shortly after Adam won Ghost Hunters Academy and joined the TAPS team. While I don't mean to continually talk about this team's past, it seriously speaks to their credibility and experience to have already worked in such high-profile locations with such a highly equipped team. This show leans on the serious side, but has a very likeable group of investigators that make you feel comfortable and satisfied with your watching experience.
tv review
About the author
Disney blogger with a dark side
23-year-old blogger and photographer
Follow along with my misadventures - IG: @livinglikealesia
Reader insights
Be the first to share your insights about this piece.
Add your insights