Roommate Wanted: A Review
Be sure to fully screen potential roommates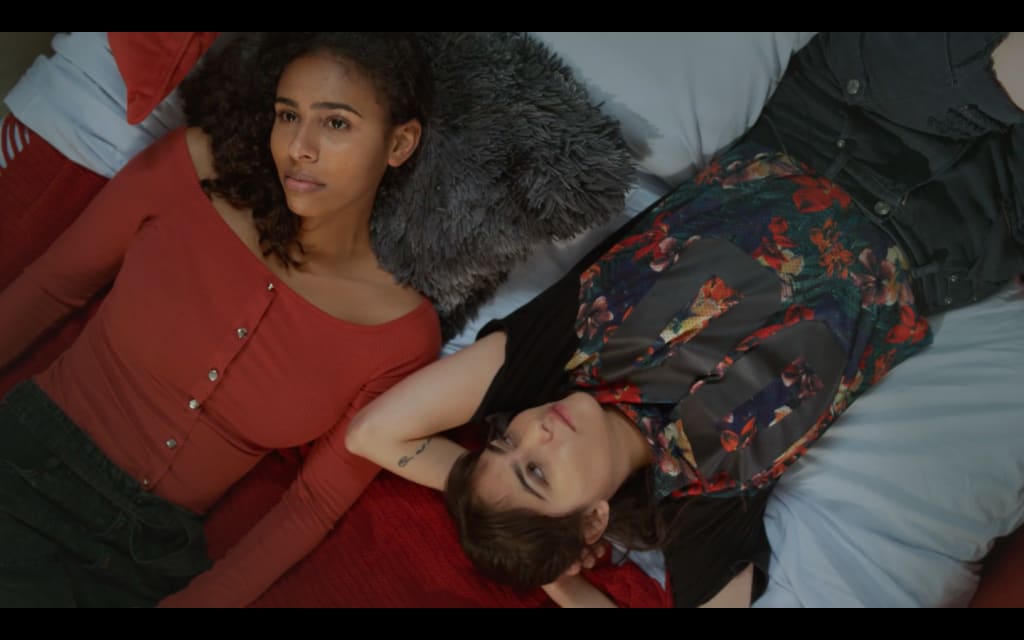 For a college student housing is perhaps one of the biggest concerns, apart from food, thus this is where we find college student Maria (Angelique Sabrina White, Blood of Drago) and fellow roommate Ricky (Ricky Cruz, Through Troubled Waters) in Roommate Wanted from director Michael McCartney (The Rap). It is a horror flick with streaks of comedy, the majority of humor stemming from Ricky and his girlfriend Lucy (Isabela Valotti, 5150).
The most enjoyable films are those that bring a common feeling and expound on it; in this case, it's fear of living with a crazed roommate. In the home is a diverse mixture of not just emotions but lifestyles. On one hand, there's the free-living lifestyle of Ricky and Lucy (Lucy doesn't live in the house, becoming a point of contention), and on the other is the seemingly no-nonsense style of Maria, who faces the all too familiar question of a college student, as to whether or not to continue with her degree.
Alongside Maria's questioning of her degree, is her secret love affair with Kate, played by the lovely MJ Garcia (No Se Puede Armar), who she undeniably loves but can't find herself to express it publicly. All the while Ricky tries to hook Maria up with people he thinks is "her type". It creates a secondary stressor for the arrival of Dean (Jack Shulruff, In Other Words). Dean seems to be the perfect option as a roommate to Maria, much to the chagrin of Ricky and Lucy, who favor more interesting prospects.
When Dean is chosen as the newest roommate, it is quickly deduced that he is a walking contradiction. While Maria is satisfied that there is someone else in the house that shares her fondness of rule and order, Ricky finds a fellow partier in Dean, who seems to call himself by different names. The situation compounds on itself when Maria suspects "Dean" of not being who he says he is.
Despite accusations of being crazy herself, Maria continues probing and investigating. What she discovers will shake not just her world, but those in the house as well. While Dean appears normal, she discovers that he is an escapee from a mental hospital, pointing to an explanation for his numerous names.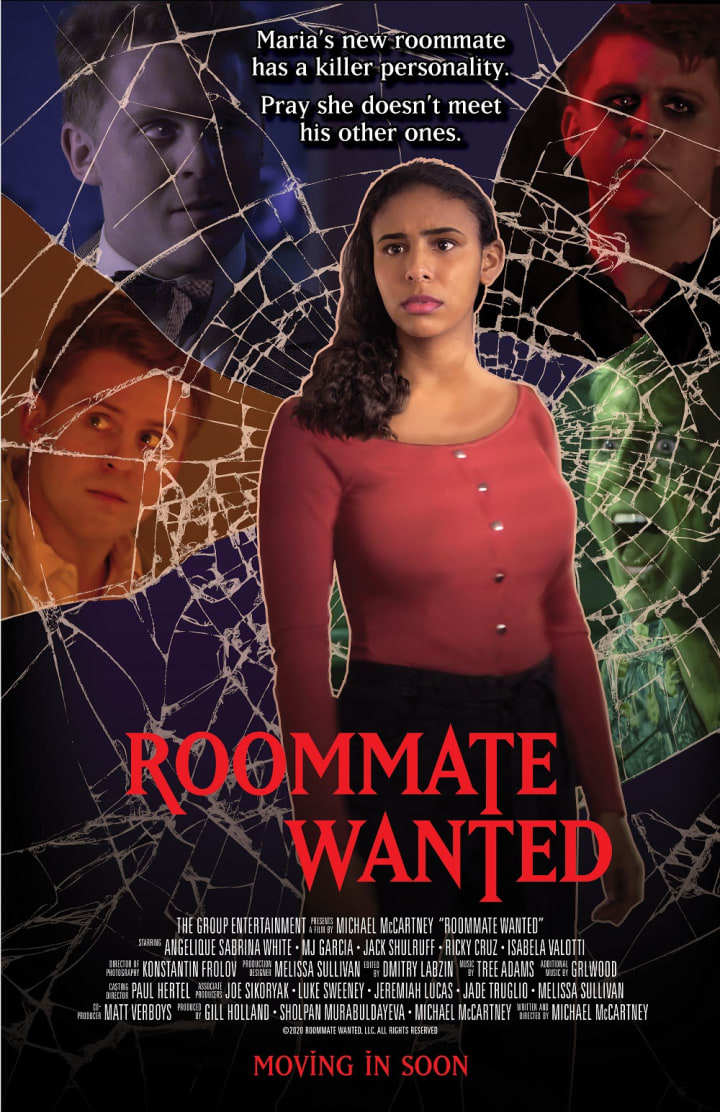 From the identity crisis Maria faces to the relatable, care-free Ricky, Roommate Wanted captures the spirit of college life, and adding a cast from different parts of the world only adds an attractive accent to the film.
Its debut came at the Salem Horror Film Festival at the beginning of October 2020, featuring "an acclaimed queer punk band" by the name of GRLwood. They are featured playing their signature song "Not Yer Dad," at the party where Maria is convinced Dean isn't really Dean. GRLwood already has a large following on social media, and so mixed with the film's presence on Twitter (@WantedRoommate) there is material for great success. You can find the music video for the song here.
On the topic of horror and the film itself, McCartney says, "I've always loved horror films because they are the perfect combination of escape, artistry and subversion. I love the challenge of telling a story that has mixed tones, as well as delivering larger social themes masked with laughs and thrills." On this belief, McCartney delivers his brand of artistry in showing relatable characters put into frightening situations and see how they come out on the other end.
While the end of the film brings a satisfaction and a reason for why Dean chose this home out of all the others that no doubt were seeking a viable tenant, it also delivers an unsettling question that will leave one desiring answers.
About the Creator
I drink and I write things. Historical fiction is my jam, journalism my interest, and I am building an independent press based in Montana.
Reader insights
Be the first to share your insights about this piece.
Add your insights