Phantasmagoria
Mirrors. Should they be accessible to everyone?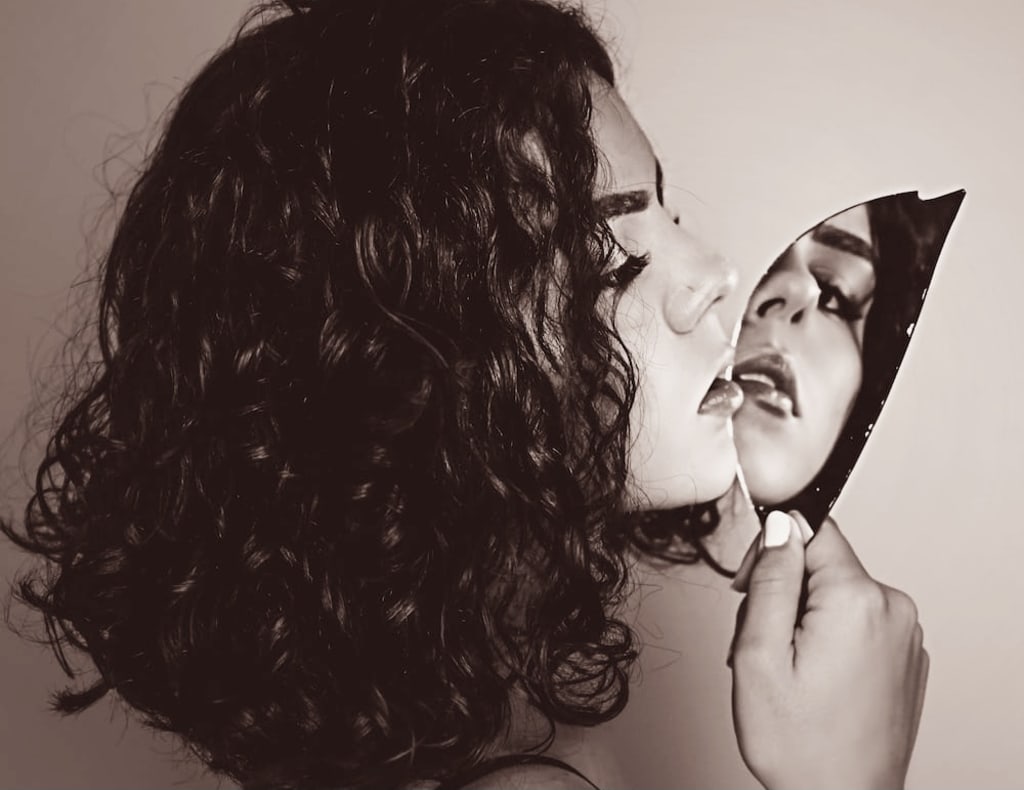 Photo by Stephany Lorena on Unsplash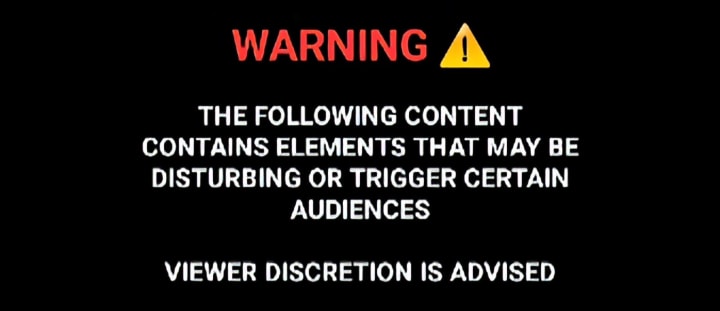 The mirror showed a reflection that wasn't my own. I couldn't recognize myself anymore. No matter how gaunt the mirror showed my features, I still had to put on my coat and a confident face.

"Dr. Berowne, we need you. Her contraction is less than 5 minutes apart and crowning is positive. But she may not be able to push as she's growing weak from the pain. Should we administer an epidural before she passes out?"

Ummm, rudeeeee!

I glanced away from the nurse to the mirror and rolled my eyes. You got this, Ellora! Just deliver the baby for now!
I followed the nurse unwillingly, taking one step for every six of hers. She kept looking back to make sure I was following as she scurried toward the delivery room.

A heavy cloak of foreboding blanketed me as I entered the delivery room. I wrote it off as me just being tired from lack of sleep.

With her knees bent and her feet wide apart on the bed, the patient's head lolled against her pillow. I took notice of her features. Gaunt, just like my reflection in the mirror. Am I projecting my own feelings onto her?

"Dr. Berowne, she's unconscious. Shall I administer the GA for you to be able to proceed with an emergency C-section?" the anesthesiologist asked tentatively.

I contemplated for a moment before answering, "No, there's no need for that. Please wake her up, we'll administer an epidural and proceed with a normal delivery".

The nurse who rudely interrupted my mirror-gazing piped up, "I'm sorry, Dr. Berowne but it seems they've tried that to no avail".

She flinched as I glared. I hate excuses. "Don't worry, we can still proceed with a normal delivery".

Everyone present exchanged glances and hesitated.

"God, why do I always need to work with such incompetence?!", I roared while I examined the crowning. If I did it right, I could save her from having to go through an emergency C-section.

I reached in between her legs with my gloved hand. Slowly, I inserted one finger in between the opening and the baby's head. Eventually, all five fingers of my right hand were inside, cupping the right side of the baby's head.

With one hand inside the patient, I turned to look at everyone. They seemed horrified but too afraid to say anything. My mask hid my smirk.
I did the same thing with my left hand. The baby's head fit my palms perfectly and all I had to do was pull the baby out.

I slowly tugged but it was vacuum tight. I gave the baby's head a few more tugs but it didn't budge.

So I yanked it and there was a loud sickening pop!

I turned victoriously to everyone only to find them on the floor. Those weaklings fainted!

"Do..doctor? Is..is that my bab..baby?" the patient stammered.

She must have woken up from the pop.

Pulling my mask down with my bloody fingers so that she can see my grin, "Yes, indeed! You're a mother now!"

"Oh, I'm so happy! Is it a boy or a girl?"

"Good question! Hang on, hang on!" I said as I put my right hand into her, caught hold of the baby's body and pulled it out.

"It's a boy!" I declared with the baby's head in my left hand and the body in my right still attached to the umbilical cord.

The door opened and a nurse walked in, holding a tray of food and some schizophrenia medication. His blood ran cold, seeing the amount of blood in the room, "ELLORA! WHAT HAVE YOU DONE? WHAT DID YOU DO TO YOUR BABY?"

Ummm, rudeeeee.

He didn't even let me answer. He ran out the room screaming, "SHE DELIVERED HER OWN BABY! SHE DELIVERED HER OWN BABY!"

I attached the baby's head to its neck. I didn't like the look of it.

I detached it and it made me giggle!

I attached it and I didn't like it!

I detached it and it made me giggle!

I kept repeating this over and over. I just couldn't stop giggling when it was detached.

The doctor came in and asked me softly, "Ellora, why did you do this?" I pointed to my reflection in the mirror.

"She wanted a doll!"
__________________________________________
Thank you for reading this. If you liked my writing, please subscribe, comment and click the heart.

If you liked this, you might also like this:
LIST OF POTENTIAL TRIGGERS (INCLUDING SPOILERS)
Body horror
Infant death
Graphic death/violence
Pregnancy
Childbirth
Blood/Gore
Murder
Decapitation
Mutilation
Mental health/illness
Schizophrenia
Hallucinations
Hospitalisation
Reader insights
Outstanding
Excellent work. Looking forward to reading more!
Top insights
Excellent storytelling

Original narrative & well developed characters

Compelling and original writing

Creative use of language & vocab

Eye opening

Niche topic & fresh perspectives
On-point and relevant

Writing reflected the title & theme

Easy to read and follow

Well-structured & engaging content

Heartfelt and relatable

The story invoked strong personal emotions

Expert insights and opinions

Arguments were carefully researched and presented

Masterful proofreading

Zero grammar & spelling mistakes
Add your insights