No One Will Save You - A Hulu Movie Review
'No One Will Save You' is a suspenseful and eerie film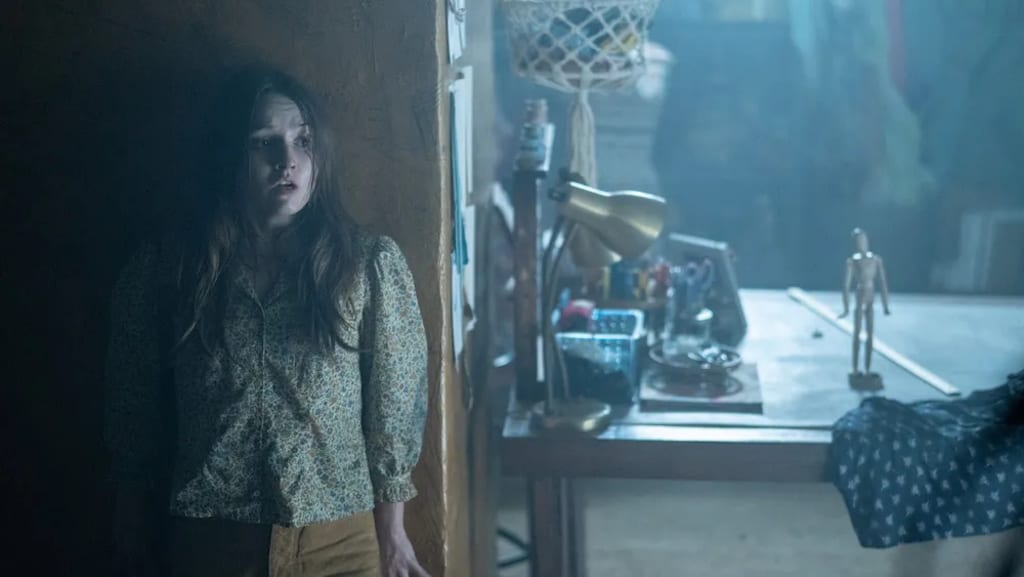 This can't be real. I didn't believe aliens would ever attack!
No One Will Save You landed on Hulu in 2023. One night Brynn's content homebody life is interrupted when she gets an unwelcomed visitor. She fends off violent aliens on her own and runs for safety.
There's much to say about the dynamics of No One Will Save You, primarily how the film accomplishes no dialogue. Action is the film's primary focus. No One Will Save You is a suspenseful and eerie film that makes you think twice about its message.
Kaitlyn Dever completely disappears into the lead character, Brynn. Dever does not disappoint, particularly in her expressive countenance. Brynn is an independent young woman who likes her privacy. However, that's not her whole character. I am very impressed with her combat skills. Brynn is one heck of a fighter. When all hope feels lost, Brynn fights back.
Dever has the screen for the majority of the film. The town scene wasn't necessary. It's evident that Brynn has done something to upset the town, but her past could have been fleshed out further or not at all to make it more ambiguous.
The film has an exciting alien concept along with the designs. It's a mix of practical effects and CGI. The alien designs are reminiscent of other aliens/monsters like in A Quiet Place, Stranger Things, and Alien. The eerie movements and vocals were convincing.
Let's touch on one component that makes No One Will Save You distinctive. There is no dialogue. The lack of dialogue has aggravated some viewers. The film relies on actions, background music, and sound. The use of no dialogue is a daring choice that pays off brilliantly.
Brynn lives alone. What does she need to say? In other films where the main character is alone, writers incorporated strange bits of dialogue like, 'This is weird,' or 'I need help.' It's so unnecessary to insert dialogue when characters are already emoting needs/feelings!
Does everyone remember how films started out? Films were silent relying only on action and music. We need to bring silent films back! With no dialogue in the film, it makes viewers pay closer attention to important background exposition. Brian Duffield demonstrates a keen understanding of how sound can shape a horror narrative.
The cinematography, lighting, and sounds succeeded in their duties. The music is intense creating a cryptic and otherworldly atmosphere. The pacing is tight and the film kept me guessing. So much is happening at every second of the film.
Duffield made this a suspenseful action-packed film, but he could have achieved more creative opportunities, specifically with the aliens. With a film as impressive as this it needed a more unique concept I was hoping that the aliens would have a different motivation than in previous films.
One element that I am happy the film establishes is independence. Finally, we have a film where a character is an introvert and enjoys being on her own. Independence is not a bad thing. We need to spend more time with ourselves. As the title signifies you have to fight for yourself in situations like these.
I am still thinking about the film's ending and according to other reviews, I am not alone there. The ending of the film took a completely different angle that didn't fit the story's atmosphere. It also puts another new twist on the title.
No One Will Save You is a suspenseful, eerie, and heart-pounding film. Aside from the ending, the film is a good time. Go watch it on Hulu.
About the Creator
Writing has been my passion since I was 11 years old. I love creating stories from fiction, poetry, fanfiction. I enjoy writing movie reviews. I would love to become a creative writing teacher and leave the world inspiring minds.
Reader insights
Be the first to share your insights about this piece.
Add your insights