Lifetime Review: 'Killer Under the Bed'
A troubled teen uncovers a mysterious doll that leads to chaos and horror in this entertaining thrill ride of a movie.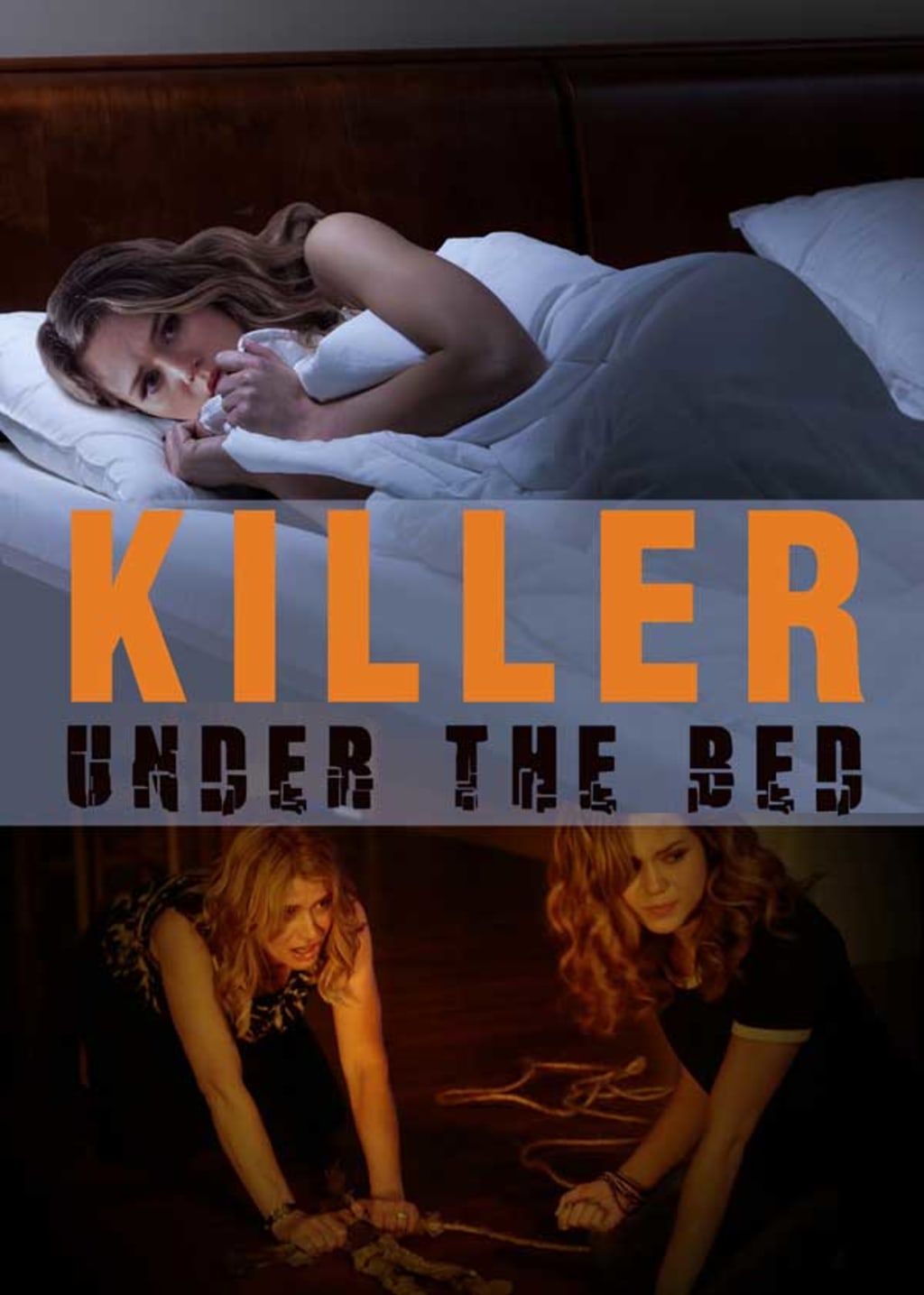 After her father's untimely death in a car accident, Kilee (Brec Bassinger) moves with her mother Sarah (Kristy Swanson) and sister Chrissy (Madison Lawlor) to a new town to start fresh. This proves difficult, however, as the family is still coming to terms with their loss, with both siblings harboring blame and resentment for one another regarding the tragedy. On top of that, Kilee quickly finds herself at the mercy of relentless bully Tina (Ashlee Füss) soon after arriving at her new school, with her only source of comfort coming in the form of her handsome history teacher Mr. McCabe (Chris Prascus).
But this quickly changes when Kilee comes across a strange voodoo doll in the shed behind her house, which she realizes can be used to grant wishes when she uses it following a fight with Chrissy. Now beginning to believe the powers the voodoo doll possesses, Kilee begins making more wishes to improve her new life. But unbeknownst to Kilee, the doll has a dark past behind it and her wishes begin turning malevolent. Can Kilee defeat the doll in time, or will its evil history repeat itself with her and her family?
When it comes to Lifetime's attempts to try their hand at the horror genre, they've tended to come up with a mixed bag of results. While they've managed to do well in films such as Babysitter's Nightmare and the more recent Terror in the Woods, they've also had clinkers such as House of Darkness and Amish Witches (two films I aptly tweeted my disdain for and for which my friend and Through The Shattered Lenses writer Lisa Marie Bowman also sharedgeneral disinterest in). Thankfully, this time around, Lifetime delivered on all cylinders, as Killer Under The Bed was a deliciously over-the-top horror spectacular with all that implies, providing viewers with two hours of delicious drama and chaos.
The plot may start out giving the impression of this being a simple Evil Doll film. Killer Under The Bed focuses more on the influence the doll has on others rather than the doll itself. This gives the film its edge, as the various acts of mayhem created by the malicious doll allows for the film's edge to come through. Mr. McCabe and Sarah's jealous co-worker get hit the hardest by the doll's wicked powers, and without spoiling anything, Chris Prascus and Kristin Carey deliver wonderfully erratic performances as their respective characters once the doll's work is done with them.
The main cast also delivers compelling performances, with Brec Bassinger and Kristy Swanson giving likable performances, even if Kilee's initial behavior might drive some viewers the wrong way (as it did me). Madison Lawlor shares in Bassinger's likability and shares believable sisterly chemistry with her, making the film's wonderfully frenetic climax all the more entertaining and satisfying (even if the ending felt a bit off-putting in comparison to the almost perfect climax). Overall, the film's three main stars give off the chemistry of a real family, showing that despite their flaws, they genuinely love each other and want to recover from their shared loss to be a family again. With that, Killer Under The Bed inserts heart into its array of spooks and thrills, allowing for the film to be more than just a collection of over-the-top pandemonium.
If you share my love for cheesy 80s slasher and horror films, Killer Under The Bed is sure to fulfill your desire in such movies. With excellent plotting and well-executed mayhem and thrills to keep the viewing experience fun and talented performers to bring some genuine emotion to the piece, this is one Lifetime horror flick that gets it right on the money in terms of entertainment value. A huge recommend for a Halloween viewing with friends.
Score: 9.5 out of 10 voodoo doll nooses.