If The Whisperers Are Coming To 'The Walking Dead,' Could One Of These 5 Actresses Play Alpha?
Recently, a lot of rumors have been circulating that the upcoming group that is to be featured in The Walking Dead could end up being the iconic Whisperers.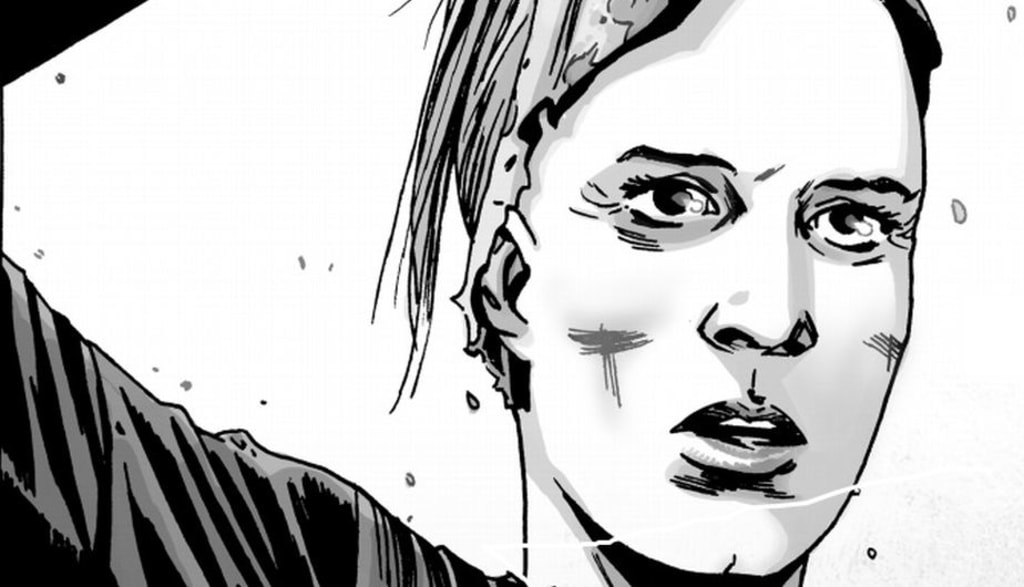 Recently, a lot of rumors have been circulating that the upcoming group that is to be featured in #TheWalkingDead could end up being the iconic Whisperers. Though these rumors have been debunked by #ScottGimple, he did tell Comicbook.com that we might see them a lot sooner than in the comics.
"If we've gotten this far without saying anything about them, I'd like the audience to discover this group when it's on screen. I will say... I mean, it's not the Whisperers. I will also say, though, that it's not impossible that the Whisperers could come along or aspects of them could come along earlier than the timeline of the book, but certainly not this early."
Meet Alpha, the iconic leader of the whisperers.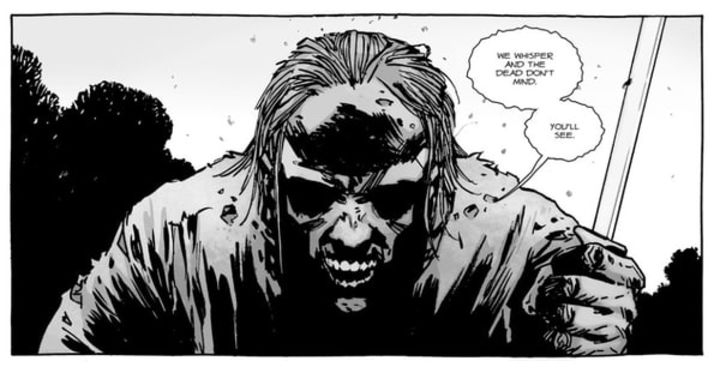 This is still exciting news, as the #Whisperers are one of the most iconic groups outside of the Saviors to ever be featured on the pages of The Walking Dead. One thing that makes the Whisperers just so darn cool, outside of the fact that they literally wear Walkers as suits, is their leader Alpha.
Alpha offers another intimidating threat to Rick and his survivors, but is cut from a similar cloth as #Negan. While she is not as violent (who is though?) she has an interesting ideology that sets her apart from other villains. Here is one of her famous quotes:
"I've seen how you live. I've walked your streets. It's a joke. Life is blood and pain and sacrifice. You think you have accomplished so much, but I look around at what you've done... and I see children playing a game of make-believe. You've built a shrine to a long dead world."
In a world where humanity is all but extinct, she believes that in order to survive, we must adapt to this new world. She sees no point in trying to live like we did before; building communities that replicate our towns of old is pointless to her.
Who could play Alpha?
A character that is so headstrong and passionate about her cause needs an actress who can match this intensity that can be felt through the pages. An actress that can be just as imposing as Andrew Lincoln's Rick or Jeffery Dean Morgan as Negan.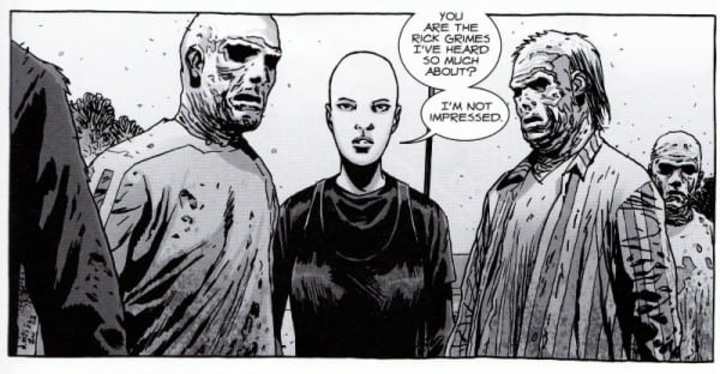 The five actresses below all have a lot of experience in Hollywood, and could be considered over-qualified for a role like this. As we saw with Morgan's casting as Negan though, The Walking Dead looks to be wanting to make more splashes with their casting choices, and I think all these would help make the character just as beloved on the show as she is in the comic.
5. Gwendoline Christie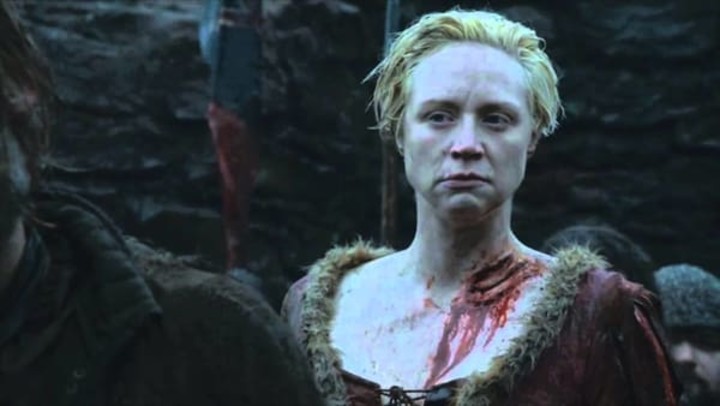 I think that a big aspect of Alpha needs to be her intimidation power, and Christie at 6'3 might be the most physically imposing actress around right now. Her portrayal of Brienne of Tarth in Games of Thrones is a stubborn and headstrong character that closely resembles many of Alpha's traits.
Her ability to play a warrior is well documented, and with the type of over-the-top characters like King Ezekiel and Negan stepping onto the screen, The Walking Dead needs to make Alpha a strong warrior to keep up with the current talent on the show.
4. Robin Wright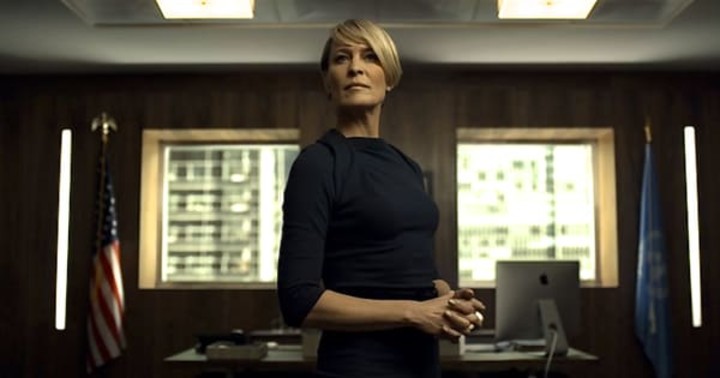 The first lady/vice-president combo on the hit Netflix show House of Cards is one intimidating woman. While her role on that show is a bit milder compared to Alpha, Wright has a long history in Hollywood with many diverse roles. For anyone who didn't know, she was Jenny in the iconic film Forrest Gump, so she has the ability to play a more damaged character that would be walking around in this apocalyptic universe.
While she is still working full time on House of Cards and currently looking at a recurring role in the DCEU as General Antiope — to be featured in Wonder Woman — I don't see either of those obligations keeping her from a role like this in the future.
3. Sarah Paulson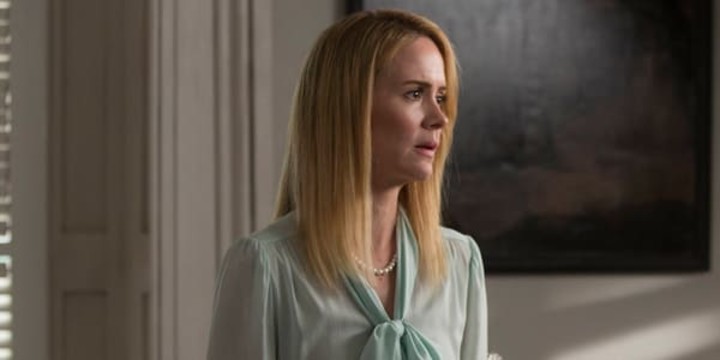 When I think of iconic actresses on today's #TV, Sarah Paulson is usually one of the first names that comes to my mind. She has played such a diverse range of characters on American Horror Story throughout the years, and she was able to recreate the attitude of infamous attorney Marcia Clark on The People v. O.J. Simpson: American Crime Story.
The ability to play a victim or the attacker in the horror genre makes her perfect for the complicated psyche of Alpha. As long as her busy schedule would allow it, she would be a great fit for the role.
2. Katey Sagal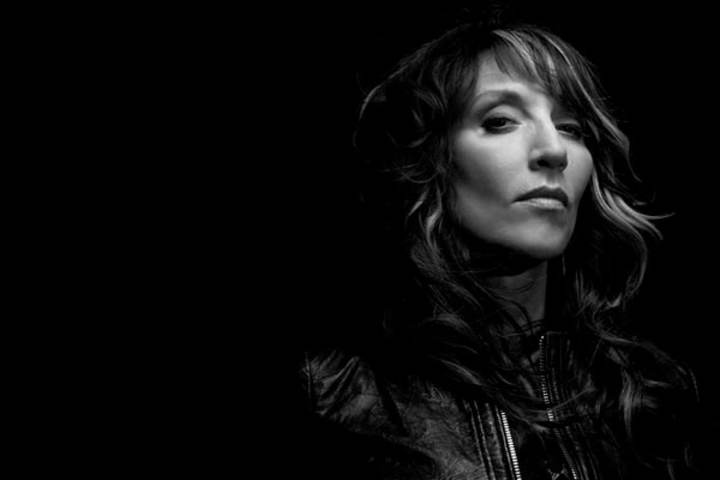 The baddest of badasses, ladies and gentlemen. Any actress that can go from playing the adorably goofy Peg Bundy to one of the most threatening characters in television history, Gemma Teller, should never have their acting range brought into question. If Sagal was cast in this role, I have no doubt in my mind that she would be able to stand with the likes of Negan and Rick and match them in both wits and savage nature.
Her character Gemma Teller actually seems like the kind of woman Alpha would have been prior to the apocalypse. Strong, hardheaded, and very adamant about her own beliefs and ideals. The only problem is at 62 years old, she is older than the character in the comics, but she is the perfect choice acting-wise.
1. Sigourney Weaver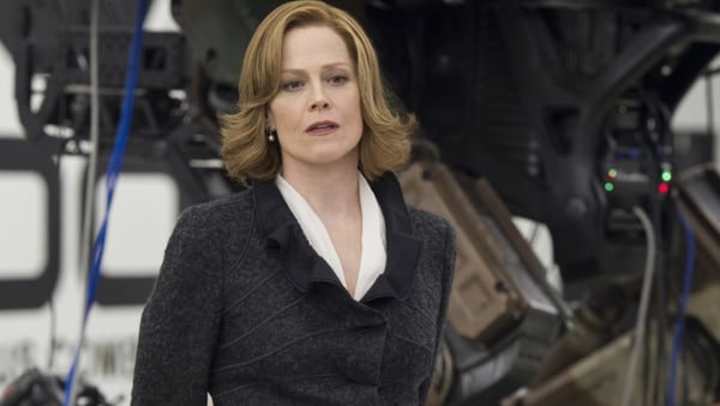 We have the mother of all female action stars at the top spot. Another woman who would be older than the Alpha from the comics, but too good of a choice to let age stand in the way. In almost every movie she's in, she's able to take over the scene and pry the moment away from any actor or actress. Her screen presence is reminiscent of Clint Eastwood, with the respect any of her characters command and the intimidation she can communicate on screen.
When I first started working on this list, Weaver was the first name that came to mind. I think part of that is because it reminds me a lot of the casting of Jeffrey Dean Morgan as Negan; a big name that was too perfect of a choice not to hand the role to. While some might think she'd be unwilling to jump to television, it should be noted that she has signed on to play an antagonist role in the upcoming Netflix show, Marvel's The Defenders.
[Source: Comicbook.com]