Happy Halloween Playlist
Music for those who love the thrill of anticipation rather than the gory visuals.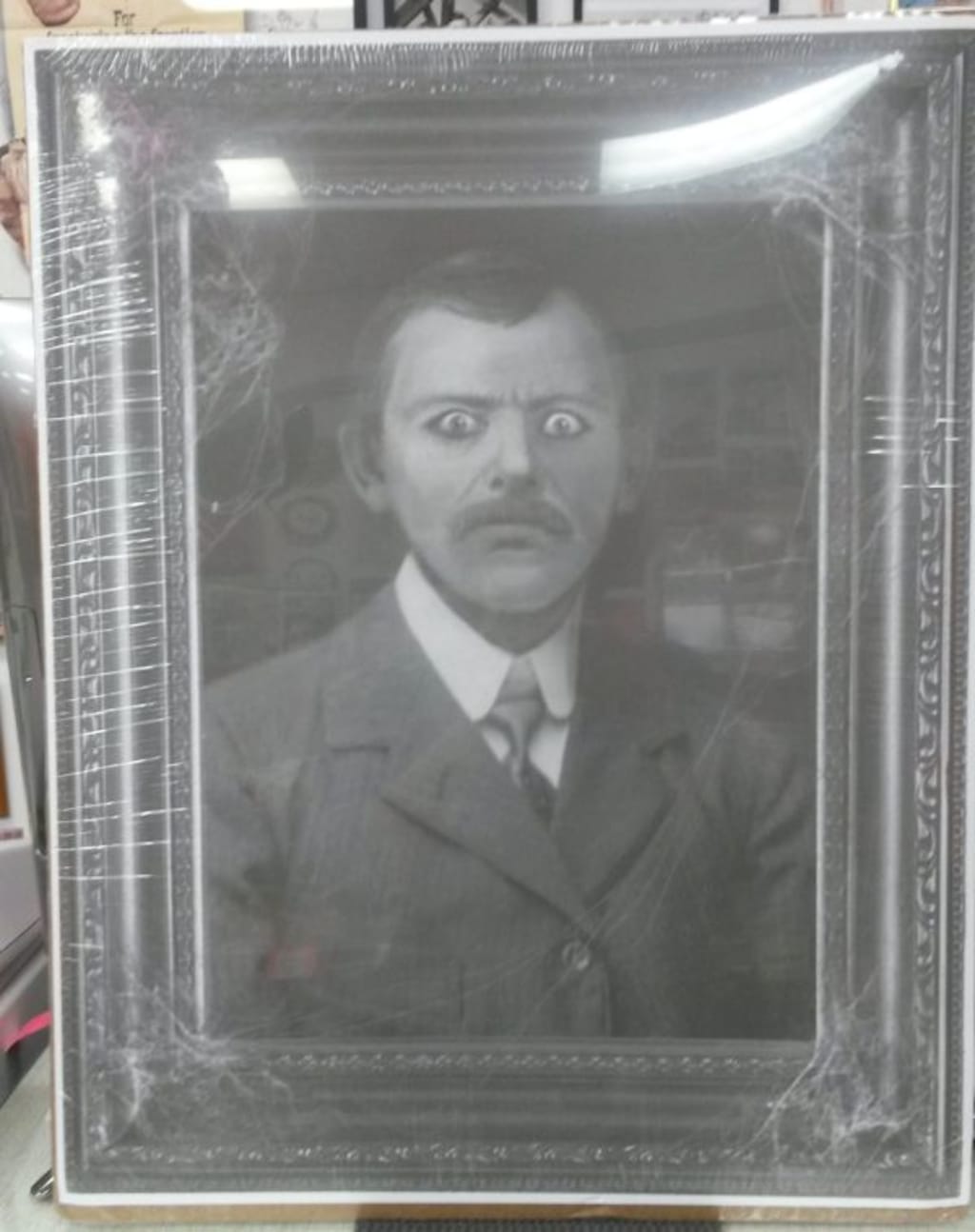 Old Man Rimshaw
A different take on Halloween
When it comes to Halloween, everyone has different tastes. My playlist of eight spooktacular tunes is for those who enjoy the fun element of the evening and want to expound upon the 'What if"? rather than having everything laid out for them (literally and figuratively). During the late 1960s and early 1970s when I actively participated in Halloween and went trick or treating it was all about fun. We did not have today's technology so much was left to the imagination. My playlist is songs from the 60s,70s, and 80s. I will be telling a tale along the way that is somewhat related that encouraged me to choose the songs you will be listening to. If you enjoy the playlist and or my tale please leave a heart and a tip and I thank you in advance.
1. The Monster Mash
This ghoulish tune was released in 1962 by Bobby Boris Pickett and became an instant hit. It is often played during Halloween. It has a fun catchy tune that puts you in the mood for dancing;
The Haunted House Part 2
Expecting the unexpected is making a comeback as more people acknowledge that gore has gone into overkill. There are people who are now saying that there are only so many times a person can stomach Freddie, Jason, or the guy with the chainsaw without it losing appeal. Vomit and buckets of blood are becoming boring and passe to the point that Anthony Giordana who has worked in Hollywood on Academy Award-winning movies has done something about it.
Giordana is the mastermind behind Blue Ridge Nightmares a Haunted House located at an old warehouse at 1910 9th street S.E. in Roanoke Va. I don't want to give anything away but my oldest grandson and I went last night and were pleasantly surprised. As we waited in line we heard a lot of screaming and I wondered perhaps if we should retreat. When we saw a large group of teens and preteens running towards the exit and yelling while being chased by something otherworldly that was about 7 or 8 ffeet tall I really had second thoughts.
2. Haunted House Song
This song was really fun and popular long after its 1964 release by Jumpin Gene Simmons. Haunted House lyrics are comical yet eerie at the same time.
The Haunted House Part 3
As the line moved along my grandson and I saw a young boy with his parents come through a door in the wall to our right. This was for those who could not handle what they saw and wanted to leave early. I began praying and my grandson said maybe we should have brought along some holy water and we both laughed. I prepared myself for the extreme of blood, gore, and body parts but was pleasantly surprised that this haunted house reminded me of the fun houses I went to as a child. It was dark and spooky and various beings seemed to come out of nowhere.
3. Ghostbusters
This hit song was released in 1984 by Ray Parker Jr. and was the theme for the blockbuster movie of the same name. The cast of the film made cameos in the popular video. This is a great dance tune that will put you in the mood for the season.
Inside the Haunted House
During our walk through the haunted house, we noticed that the specters were totally unpredictable. They sometimes came through doors or windows or simply showed up right behind us. There was absolutely no way to predict what would happen next or determine the direction from which it was coming. If we looked behind us something came from in front. When looked to the left or right we were surprised from behind or some creature was slithering across the floor reaching for us.
4. Time Warp
This song was written in 1975 by Richard Obrien for the cult classic The Rocky Horror Picture Show. It is creepy without being over the top.
Inside the haunted house part 2
As we walked along we jumped, ran, and squealed with both fright and delight. There were spectacular visuals and special effects along the way but the actors popping out here and there and everywhere made this an exciting experience. I decided to play along and all through the roughly 30-minute experience I made the sign of the cross and like Woody from Toy Story I shouted; "Get back, get back you savages."
5. Superstitions
Stevie Wonder Superstitions was a 1972 hit that tells of what happens when you believe in things you don't understand. This song is one of my favorites and is on several playlists of Halloween tunes.
Inside the haunted house part 3
Imagine my surprise when I made the cross sign to one ghoulish character who replied "That only works on vampires and not zombies." I told my grandson it was time to run again and if not for the guide who was behind a group that was in front of us we would have been lost in the maze of twists and turns. We got turned around a couple of times and went the wrong way but thankfully always found our way back to the right place. Another fiend told me that she hated crosses but loved my eyes and wanted them and as she lunged we again ran. Let me point out that things change nightly and my experience will not be the same on another day.
6. Somebody's watching me
This tune is witty and hilarious and speaks to the paranoia in us all. This song was recorded by Motown founder Berry Gordy's son Rockwell in1984 Somebody's Watching Me is a one-hit wonder and yes that is Michael Jackson singing the chorus..
Very Interesting
My daughter Kiesha Preston is a professional actress who was hired to play various roles on different nights in the Haunted House. My grandson and I attended on friends and family night so although we enjoyed ourselves this was not the finished product. I cannot wait to return closer to the end of the month as a paying customer and find out what else will happen. I found it all very interesting and I applaud the actors for their realistic performances.
7. Thriller
Michael Jackson's Thriller is a masterpiece from 1982 that continues to be popular and the dance is utilized each year at this time.
A Buz Kill
I mentioned earlier that several groups of people ahead of me and my grandson were screaming their heads off but the 5 people directly in front of us were killjoys. To each, his own but they walked through barely responding to anything and that encouraged me even more to repel the evil, talkback, and interact. What's the point of attending if you don't attempt to have fun. I'll bet the farm these guys wanted the gory details. Besides, how do we know that at some point there was not an encounter with an actual supernatural entity along the way?
8. The Ghost and Mr. Chicken
I have saved the best for last. Vic Mizzy wrote this eerie tune for the 1966 movie of the same name. This film starred Don Knotts who was famous as Barney Fife on The Andy Griffith Show. The movie was inspired by an episode of the series titled The Haunted House where Barney was frightened out of his wits by moonshiners pretending to be ghosts. They were inhabiting a vacant home known as the Rimshaw house.
The cover photo is the image of the portrait of old man Rimshaw whose eyes had been cut out. The moonshiners peeked through the slots and Barney, Andy Taylor, (Andy Griffith) and Gomer Pyle (Jim Neighbors) thought the ghost of the deceased former homeowner was peering at them. In the movie, the organ begins playing the tune on its own and as a child I was truly frightened.
This list of song as well as the haunted house I attended will not appeal to everyone but those for whom this was intended I hope you enjoyed. This list was not intended for the Tubulor Bells spinning head crowd but for those who want to have a fun and happy Halloween.
halloween
Cheryl is a poet, freelance writer, published author and former Newspaper columnist. She has degrees in Psycology and Biblical studies. She enjoys sharing natural cures, and Nostalgia related info. Tips are greatly appreciated.
Receive stories by Cheryl E Preston in

your feed