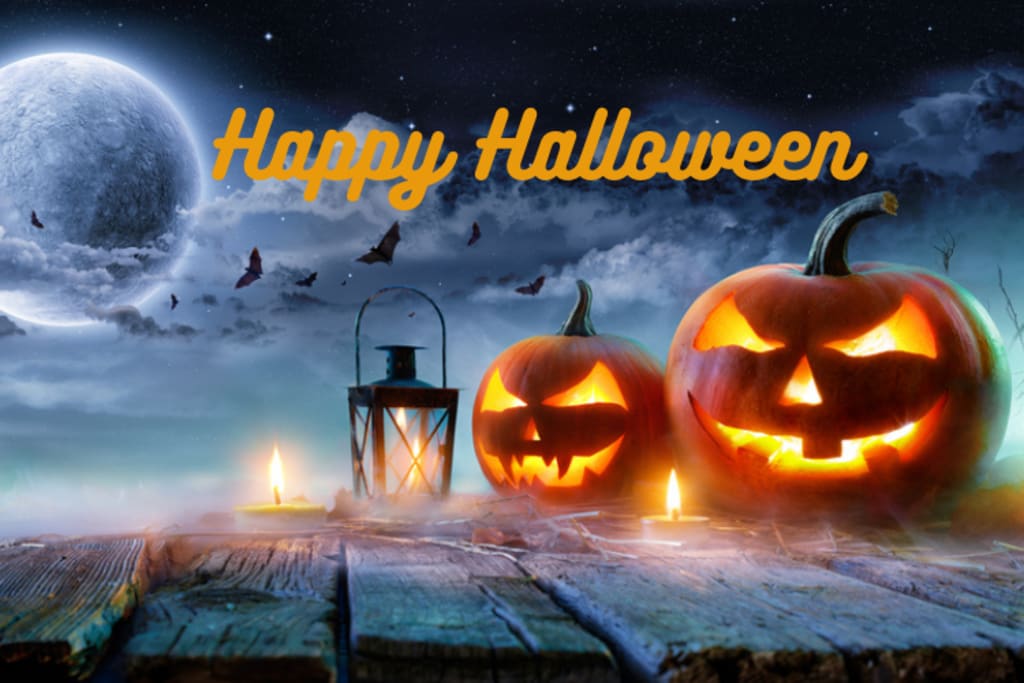 KLXM Radio
"Are you almost ready?" Stefan called from the hallway.
"Yes, honey, just finishing up. You won't be late for work this time. Sorry about yesterday," Kaori called from the bathroom as she put the finishing touches of her make-up on to get ready for work herself.
It was hard to believe it had only been three short years since their mutual friend introduced them on that first fateful day. Now, a year married and only weeks away from their second anniversary, Stefan still found himself trying to pinch himself from time to time as if waking from a dream. Yet, Kaori was imperceptibly the most punctual person he had ever met. Having graduated with a degree in finance from Columbia University, she was used to working in places with a rigorous schedule and knew the importance of time. Stefan had studied marketing at Stanford and was in the highly demanding marketing management position for a local firm.
Treble & Treble was mainly a local advertising firm for the small business community but had expanded over the years to include some medium-sized clients. Stefan was in his fifth year with the firm without promotion, something that would have grated on his nerves before Kaori. Still, she had added an element of patience to his personality, having made him wait an entire year before allowing him to pop the question. Now he was trying to think of some way to show his love for her.
Kaori wasn't a complicated woman; by her standards, she was practical and straightforward. So it always confused her that some people would fall over themselves around her. Of course, some took about as much interest in her as a frog might consider a leaf, but for the most part, anyone who gave her too much attention surprised her. In the case of Stefan, he had done much more than show interest. He treated her as if she was the most brilliant person he'd ever met, respected and honored her, and asked for her input often. She seemed so much more to him than a girlfriend even when they were dating, and he found ways to light her up continually in unexpected and often extravagant ways.
One time for a date, he had suggested they take a boat ride and had surprised her by renting a discovery cruise where they went out in the San Francisco Bay. They toured the coastline in a submarine and did some whale-watching in their natural habitat. He was more fascinated with her experience with the marine wildlife and took most of their pictures together. It was a glorious trip. He was nothing if not spontaneous, and she couldn't help but smile at the memory.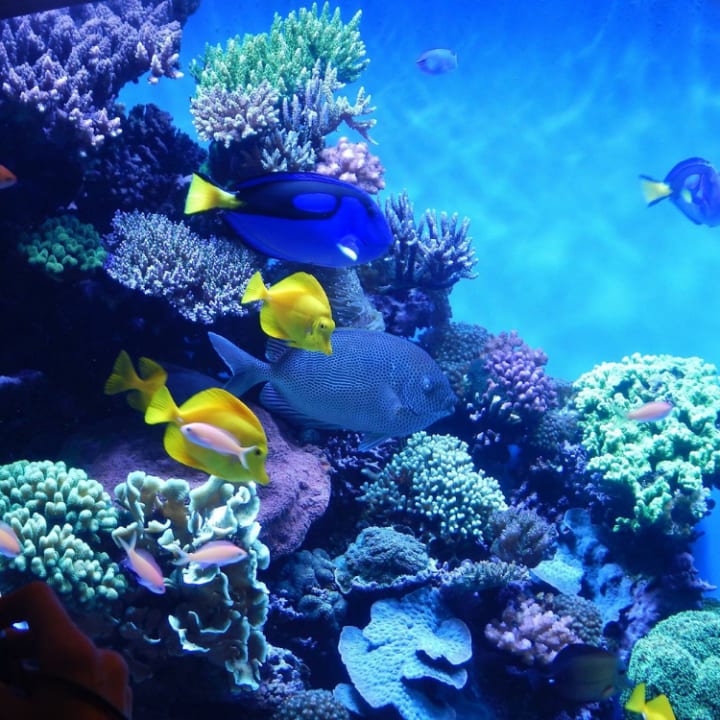 "Ready?" She asked, replacing her make-up in the cabinet and grabbing her purse, pausing momentarily to kiss him for the memory. He returned her kiss as he always did, long and passionately.
"Now, I am." He said, suggestively, grabbing his briefcase and walking with her hand-in-hand to the car as they did every morning, only pausing to lock up.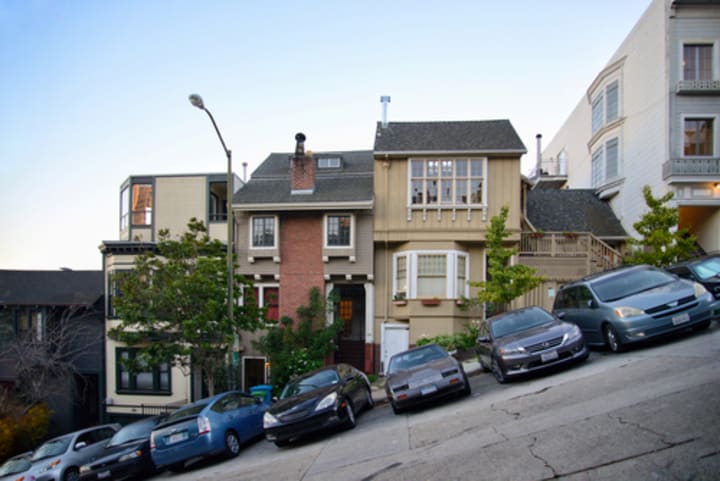 The trip to the office was a short one for him. Hers was a much longer forty-five-minute tour around the 1 to the 280 to reach Midas-Barnes Bank. Her position as CFO meant that she could work extended hours when she chose if she needed to catch up. Her team managed the banking accounts for several hundreds of millions of dollars of business around the clock, with wires going and coming from all over the world. She was the customer-facing finance officer for three-quarters of its Asian business banking and represented most of its banking product opportunities in Eastern and Western Europe. Her good friend and fellow Columbia alumni managed a number of their operations in Africa and South America as the managing partner of the bank. It was hard to tell from her quiet demeanor that she wielded the kind of power that she did, but that was yet another thing that made her so endearing to Stefan.
"Can we stop for coffee?" He asked, holding her door as she stepped into the passenger seat.
"Sure, we have time today." She said, smiling back and trying hard not to think about kissing him again and making them both late. However, the thought often crossed her mind just as they were leaving.
As soon as he had her door closed, he hurried to his side of the car and pushed the keyless start button so they could be on their way.
"KLXM, San Francisco!" The radio began as he connected his Bluetooth headset and set the Google Maps app to both their destinations. "This is Jermaine, and this is Zeinab, and we're hosting today's Couples Getaway! Be the thirteenth caller, and we'll fly you and one other person to beautiful the beautiful San Francisco Bay for a weekend of relaxation and celebration this Halloween. Just make sure you call in with the keyword during the next song, be the thirteenth caller, and you win!" the DJs announced.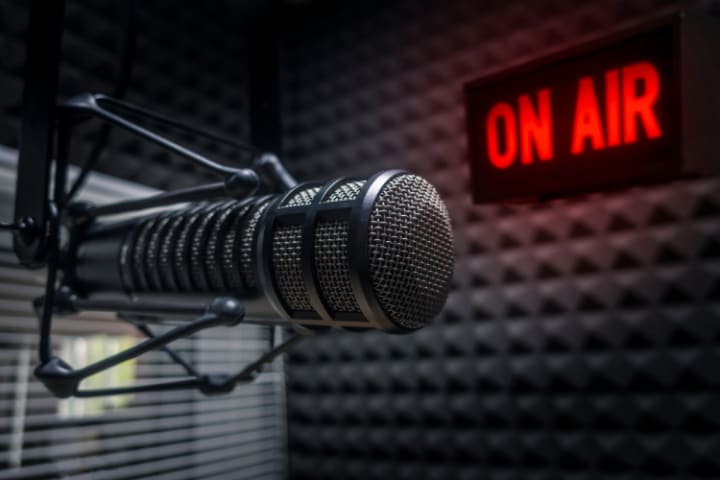 "What's the keyword?" Kaori asked, not having heard it yesterday.
"It was 'spooky' yesterday. I haven't heard whether they're using the same one today yet."
"Today's keyword is 'Monster.' As soon as you hear it, be sure to dial 916-555-1313, and if you're the 13th caller, you win. Good luck!" Zeinab finished as if on cue.
"' Monster'? I wonder what song they're going to play with 'Monster' in the lyrics. Hopefully not Monster Mash." Stefan began as the radio started to play the opening chords to Monster Mash.
"Speak of the devil!" Kaori laughed, tapping him playfully on the shoulder and giving him the kiss she had intended earlier. Now that they were in the car and on their way out of the driveway, it was too late to delay. Stefan was pretty predictable with the morning routine. Once in the car, they were going wherever they were headed. He'd instead do without something left behind than go back for it. He said it was "Thinking-on-your-feet" training. Kaori secretly believed it was "Too-proud-to-admit-he-forgot-something-important" training, but she was willing to accept his excuse since he rarely left anything behind.
Now all they had to do was wait to hear the first time the artist sang 'Monster' in Monster Mash, and they would be well on their way to a free vacation. There it was!
"Dial honey, dial! There it is!" Kaori pointed out. "For my monster, from his slab began to rise! Nevermind. You drive, I'll dial!"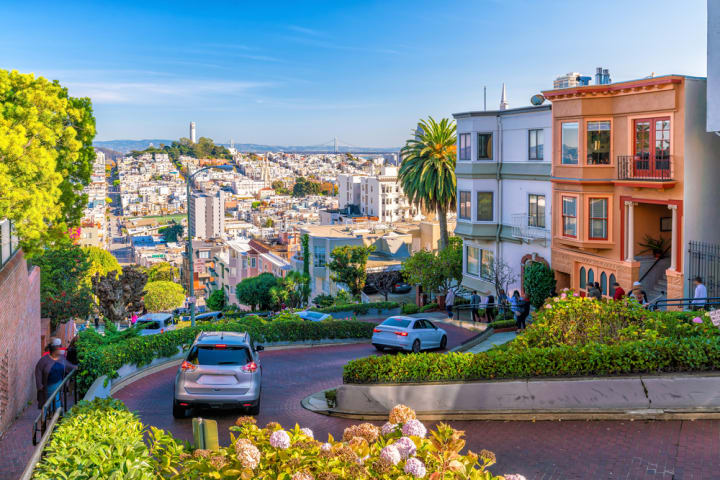 And as Kaori dialed from her phone, Stefan could see the Starbucks and turned into the parking lot so they could order their drinks. Kaori's would be a café Americano like usual, and his would-be a Frappucino with two espresso shots to get the day started. Stefan prepared already with the order, parked the car.
"Hello, who is this?" they both heard on the radio at the same time. "Kaori Yoshida-Thomas.: They both heard in the car and on the radio, both looking at each other wild-eyed, hardly able to contain their excitement.
"Congratulations, Kaori, you're the 13th caller. What was the keyword?" Zeinab asked expectantly as if she hadn't just announced it less than a minute ago.
"' Monster!' Kaori announced confidently.
"That's right!" Jermaine confirmed. "And you know what that means!" He said into the phone, and simultaneously they heard through the radio.
"Sounds like a winner, winner, chicken dinner to me, Jermaine!" Zeinab began. "You just won a trip for two to the San Francisco Bay! Please tell us what your favorite radio station is for your morning wake-up call."
"KLXM 102.5 FM!" Stefan and Kaori said in unison into her phone.
As with most radio stations, the station goes to a commercial break and fills in the winners to claim their prize. Zeinab's instructions were simple. First, give them their address, and they'd take care of the rest. Then, call when they want to travel.
The next couple of weeks before Halloween, they spent in anticipation. Exchanging anniversary gifts on the trip made sense to both of them, and Kaori was beside herself in anticipation for his plan. They had been to the San Francisco Bay hundreds of times, but Stefan had a knack for spicing up the ordinary.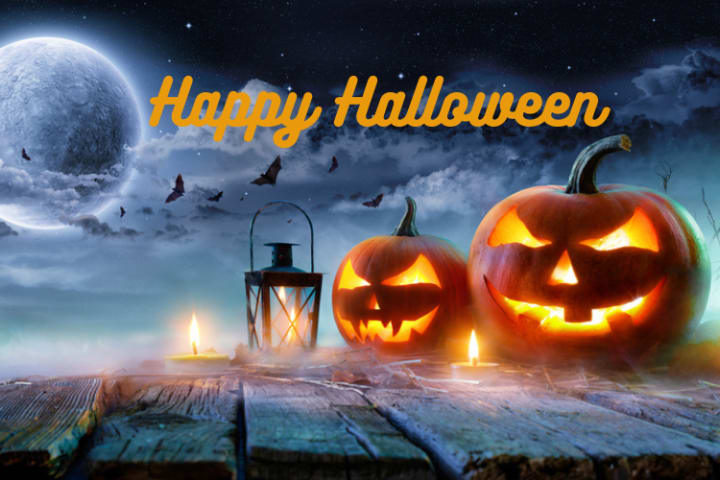 When the big day came, the station told them to drive to Monterey Bay and check-in with the Marina Resort. After that, the rest was up to them. So they headed out on the 101 to Monterey to begin their trip, Kaori all but on the edge of her seat, wondering what Stefan had planned.
"What are you planning, honey?" She finally asked as they merged onto the freeway.
"You know me better than that. I'll show you when we get there." He replied, smiling. She was counting on that.
The ride to Monterey was a short one. The turns along the Pacific Coast Highway were familiar as they drove down the coast. When they arrived at the Marina Resort, it looked like it had been newly renovated and freshly decorated. Some villas were visible from the valet, but most of the rooms were set in an apartment-style arrangement, with each having its private balcony. It had the feel of a timeshare with a kitchenette at first glance.

When they entered the lobby to check-in, Stefan realized he forgot to save the valet ticket and went back to the valet stand outside to retrieve it.
"Kaori Yoshida-Thomas and Jermaine Thomas from KLXM Radio's winners checking in, ma'am. Do you need to see our IDs?"
"Yes, please. Thank you." The reservationist responded. "We've recently renovated, so feel free to enjoy the new gym, sports complex, and recreation rooms for our guests. Here are your keys, Room 311. Thank you and enjoy your stay."
Stefan had only gone outside for a moment before he heard it.
Come for a swim.
Turning around to see who had spoken, he could only see the valet drivers going about their work.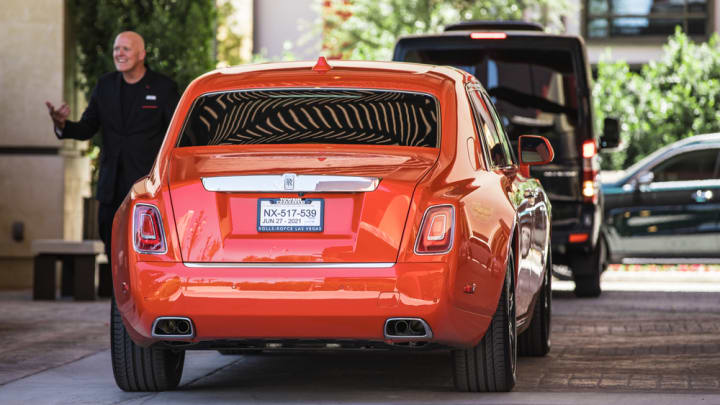 "Can I help you, sir?" the valet asked, indicating his time was short and trying to get to the next customer. Startled by the question and not seeing the owner of the voice, Stefan held out his hand.
"I was the driver of the Infiniti G30 earlier; I forgot to ask for the valet ticket before heading inside with my wife. Do you still have it?"
"Yes, sir, here you go. Next in line, please!"
And Stefan headed back toward the sliding glass doors.
Come for a swim.
He heard again, this time not sure where he heard it, but easily able to identify it was an internal voice, almost like sensing things.
The plan had been to go snorkeling tomorrow with Kaori and hide a collection of trinkets amongst the coral and marine life in the Bay to find during their day together. He needed time to plant the items for them to find, but the voice that was beckoning wasn't his own.
"We're in room 311," Kaori began as excitement began painting over with confusion seeing his expression. "Everything okay?"
"Yes honey, I, never mind. So we're on the third floor? Great. Let's get our things up to the room then. I'll grab a cart."
And with that, he went to get the cart and pushed their things to the elevator. Kaori could tell something was on his mind, but she figured it must have something to do with his surprise. On the way up to the room, she thought about what they'd do for dinner after getting things arranged in the room.
"The reservationist said there's a restaurant here that's open until 10 pm. I'm hungry. Care to join me for dinner?" Kaori said, trying to distract him from whatever was worrying him.
"I'd love to, but there's something I need to do before tomorrow while there's still some daylight left. I can be back around eight if you'd like to wait?" Stefan said, trying not to give too many details.
"Okay, I'll snack on something until then. I love you." And they shared a kiss, but Kaori could feel the difference. Something was bothering him.
"I love you too," Stefan said, smiling at Kaori and then helping to bring the cart with all their things into the room. Unfortunately, they had only brought two suitcases and two overnight bags between them. Stefan had requested that she get something formal for dinner the next night, but other than that, primarily casual things to wear to the beach, and of course, some things to swim in.
After getting their things arranged, Stefan took his overnight bag and headed to the first floor. He had called Monterey Bay Scuba to make the arrangements for their trip tomorrow but needed to rent the gear tonight to place the artifacts they would find along the tour. It was a good thing they had left when they did, so he would have a few hours before meeting Kaori for dinner, and he would need them to get everything ready.

Monterey Bay Scuba was just a short way away from the hotel. Visiting here during workday lunches to arrange his scuba training and PADI certification had been the more difficult part of keeping this part a surprise. There were fewer restrictions for snorkeling, so as long as the items were planted along the snorkeling route, there wouldn't be any issues.
As soon as Stefan had his gear rented and paid for, he headed for the water to plant the items.

Come for a swim. The voice repeated and then laughed.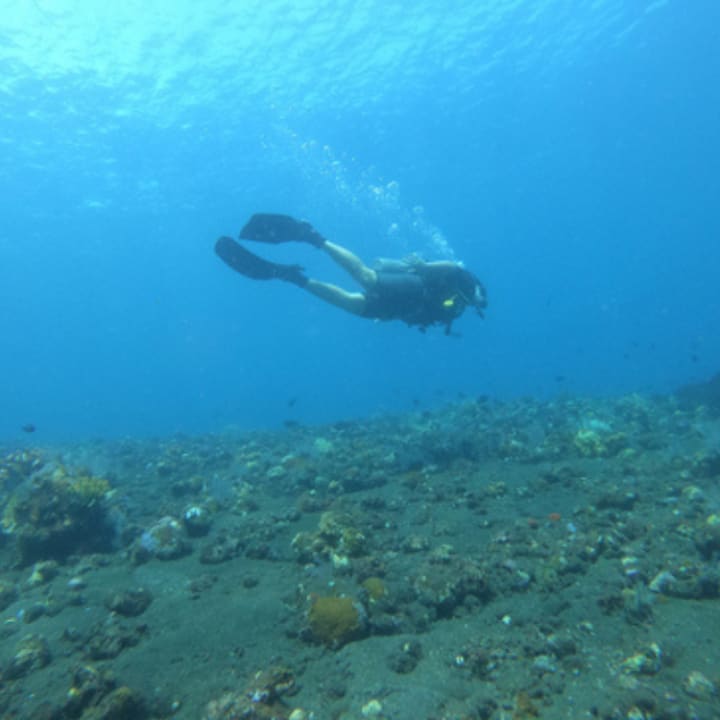 Kaori was concerned when Stefan didn't show up for dinner, so when the phone rang in their hotel room, she was already starting to fear the worst.
"Mrs. Thomas?" The voice on the other end of the phone asked when she answered.
"Yes?" she said, trying to keep her voice steady for what could only be bad news.
"This is Hunter with Monterey Bay Scuba. Your husband had rented some equipment and gone out with one of our instructors for a dive, but they haven't come back yet, and we're about to close. We're having trouble finding him. Did he tell you which part of the channel he'd be exploring tonight?"
"No, but I'll be right there. Monterey Bay Scuba, you said? I just looked you up. You're located at 32 Cannery Row, Monterey CA 93940, right?"
"Yes, Mrs. Thomas. Alright, see you soon. If he returns before you get here, I'll call you."
Thankfully, Cannery Row was within walking distance from the resort, so Kaori could easily make the short trip.
Come for a swim.
Looking around to see who had spoken, she saw a few couples walking to and from the beach. A few guests were leaving the infamous Bubba Gump Shrimp as she passed.
Once she arrived at the shop, Hunter was standing outside.
"We're closed, so if you see him, just ask him to bring the gear back in the morning."
"Thank You, will do," Kaori said, trying not to sound worried.
Kaori was going to sit in the car and wait, but she had put her swimsuit on under her clothes, prepared to change in the car if she had to look. She was a strong swimmer, so she was ready. It was such a short distance to the foggy waters. Building up her resolve, she undressed to her swimsuit and headed for the beckoning waves.
Come for a swim. The voice beckoned one more time and then laughed.
One Year Later...
"Hurry! Get in the car; we're going to be late!" Edmond said as he grabbed his briefcase and headed out the door. He had been working on this case for over a year, and today was the final day of deliberation. His wife, Estelle was a prominent voice in the San Francisco City Council.
"Alright! I'm ready! Let's go!" She said, grabbing her purse and stepping into his sense of urgency to get out of the house and on the road. As soon as he was in the car and pushed the button for the push-to-start ignition, the radio came to life.
"KLXM, San Francisco!" The radio began as he connected his Bluetooth headset and set the Google Maps app to both their destinations. "This is Stefan, and this is Kaori, and we're hosting today's Couples Getaway! Be the thirteenth caller, and we'll fly you and one other person to the beautiful San Francisco Bay for a weekend of relaxation and celebration this Halloween. Just make sure you call in with the keyword during the next song, be the thirteenth caller, and you win!" the DJs announced.
halloween
About the author
As I was scrolling through my social media I found a challenge related to a fantastic first date.
So, in a world full of cat calls, here I am to add my words to those who want to make our world better through the power of the pen.
Reader insights
Be the first to share your insights about this piece.
Add your insights