Did I Lock the Door?
Vocal Writing Awards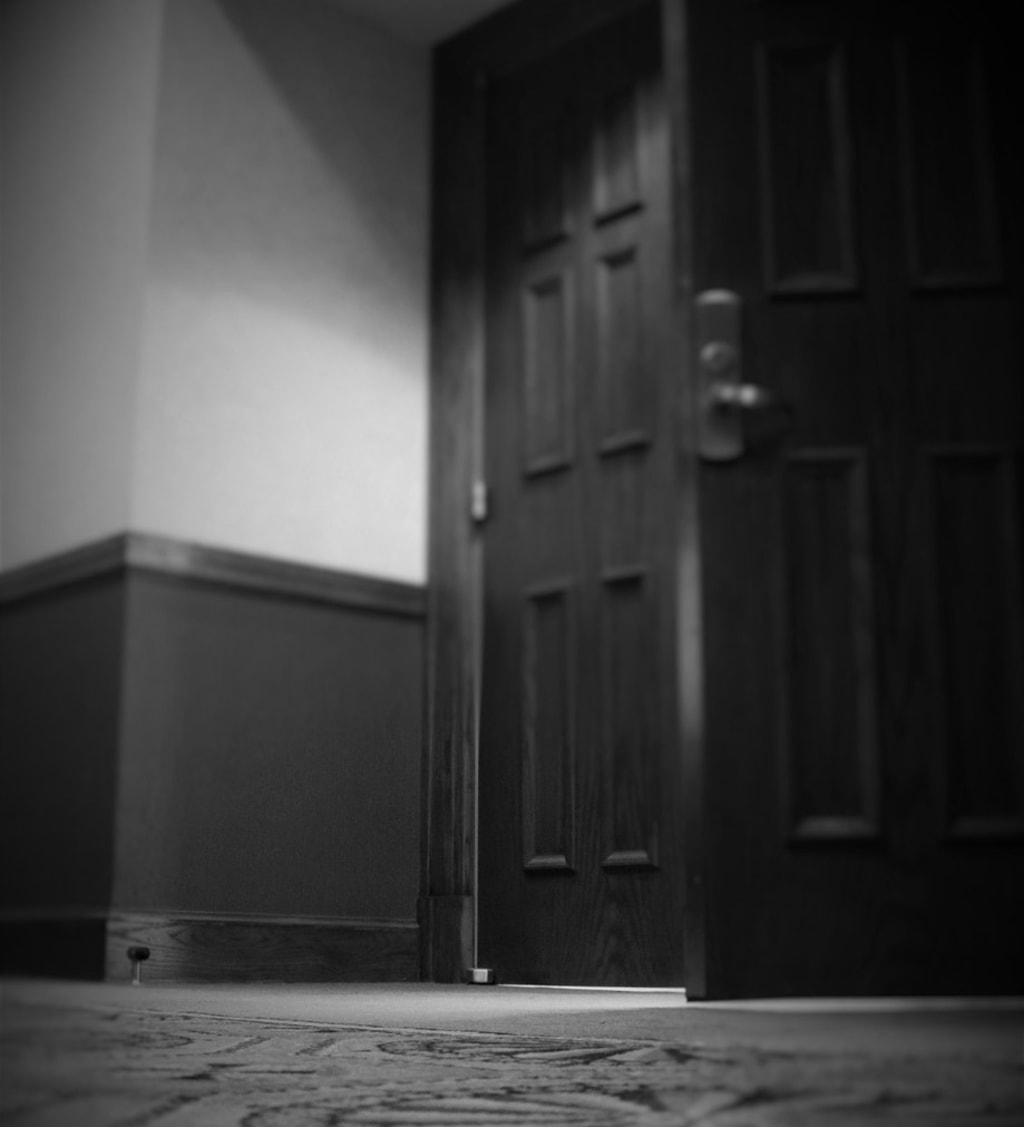 I had just moved to New York City. I got a job in Midtown in Manhattan, some typical executive assistant position making just enough to live here, but not enough to enjoy it. My roommates were nice enough though, both slightly older girls than me, who was fresh out of college. Anna, lived in a downstairs studio that connected to the two of us upstairs. She bartended in the Lower East Side of Manhattan. Shannon, the upstairs roommate worked for a non-profit, something to do with the city parks she told me. They welcomed me with open arms and wine. Telling me about the city and all the fun to be had. Once I was all moved in, we all settled into went on our own schedules.
About a month in I started to notice the door handle randomly being unlocked. This was weird as I made sure to lock it with my key when I left. Usually, I didn't think anything of it as we all had different schedules so one of them could've left the door unlocked. I mentioned it slightly one of the few times we were all in the upstairs living room together, they didn't say much.
I found few work friends and others from my yoga studio. I'd go out with them, sometimes to the Anna's bar, always inviting Shannon. After one of those nights out, I stopped and got pizza near my apartment and hurried back home to finish up the show I was currently binging. The lights were off and everyone besides Anna were home. I made sure the door was locked behind me and the chain lock was drawn. I was fully into my show when I heard the handle unlocking.
I was sobering up from the pizza and slowly made my way to the front door, knowing if it was Anna she'd need me to unlock the chain lock for her. I opened my door and saw the front door cracked open. Within the slit, showing outside the door, was a dreadful face. A masculine face, ragged and dirty with his hair falling over his eyes. Through the strands of hair I saw those eyes, red with fury, almost bulging out of their sockets. The man grinned wildly and slammed on the door trying to break it open. I screamed, shrilly and loudly hoping someone would hear. The lights turned on as my roommate stepped out of her room, I looked back to her, and then the door, and the man was gone.
The next day my roommates told me about the last roommate they had, a younger man who had lived with them for a full year. By all accounts he was crazy. He started off nice enough, but only a couple months in he was trashing the living room in a drunken stupor. Flirting with them inside the apartment and even attempting to walk in on while they showered. They got the landlord involved and threatened him with police action if he didn't leave. Apparently, he was gone for six months after that, only to show up to move his stuff out and apologize for how he treated them. He said he was going to rehab, and that his family would pay for any damages and missed rent. This was right before I moved in.
We filed a police report with the Bushwick Precinct and got in touch with the landlords to get the locks changed with new keys. Things were calming down, and the locks were going to be changed on Friday. Everyone was happy and were waiting for this to all be taken care of. I went out with my coworkers that Thursday night. My roommates told me they were staying the night with their boyfriends, so I had the place to myself. It was going to be great, especially since I get to sleep in on Fridays. I had fun while I was out, and I found myself stumbling home around two in the morning, stopping to get pizza of course. I came in, locking the door behind me per usual and throwing on my current binge. I had it nice and loud seeing how I was home alone and even decided to leave my room door slightly open, because who cares? I shed my bar ridden work clothes and got to work on the food.
I finished it up quickly, somewhat starting to sober up. I closed my eyes with the lights still on, feeling drunk, full, and tired. The TV was blaring, but it wasn't loud enough to hide the sound of the front door closing. My eyes immediately opened. I looked towards my door, still slightly ajar. I locked the door. I know I did. I…I forgot to do the chain lock. The damn chain lock. The dreaded thought hit me like a brick. My chest dropped, and I couldn't find my voice. I just watched in horror. Watching the door to my room, until a hand slowly reached towards the handle and pushed it open.
About the Creator
Writer of Horror, Sci Fi, Fantasy and Fiction
Probably has an opinion on everything
- Check out my ebook on Amazon! "Tales of Frights and Fears" https://www.amazon.com/dp/B09K3XH1KP
- Linktree! https://linktr.ee/j.d.brooks
Reader insights
Be the first to share your insights about this piece.
Add your insights