Bigfoot investigation
this is my teams hunt for Bigfoot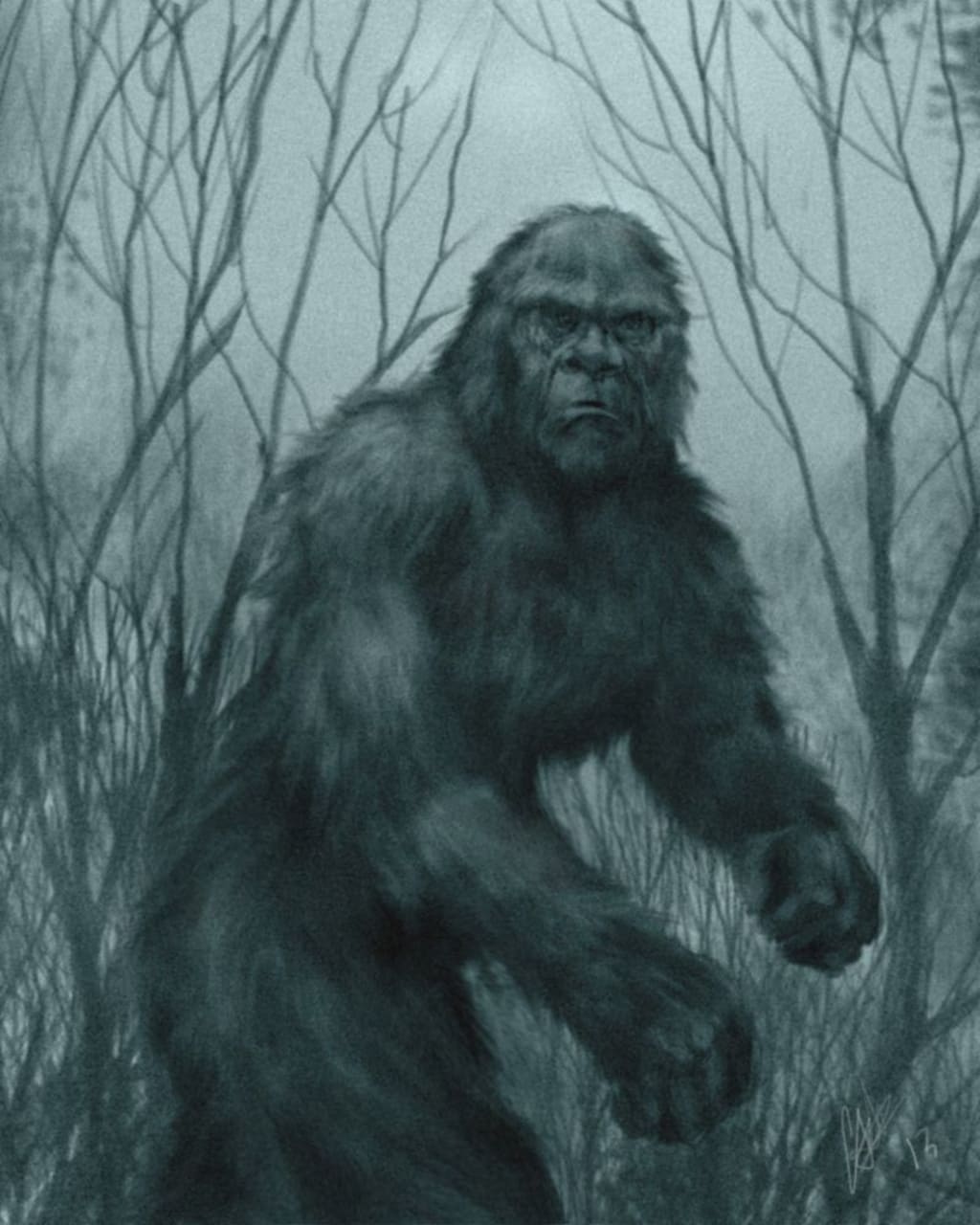 Well after gaining a doctorate certification in cryptozoology I decided to form a team. Months later Me and my team, my best friend carter, his cousin Joey, and carter's girlfriend Athena, This is our first investigation and we are investigating Bigfoot. Carter is an aspiring horror movie director so while he was initially reluctant to do this hunt do to the potential danger I told him "it maybe dangerous but think about your movies think about how good the Blair witch did... you can capitalize on that by making a found footage of your own" and with that he was on board, I knew by using his aspirations it would get him to agree to mine. So we interviewed a lot of the locals as to what they seen and honestly a lot of the reports were Very similar to my facts given in my previous Bigfoot article that I wrote. and then the night came where we prepared everything our guns, our camera (Joey being the camera man), our flashlights and we went out to hunt.
It was awhile till anything happened honestly about 3 freakin hours till something happened and that Something was, a branch Being thrown at us which Missed me and Carter and hit Joey in the head knocking him out and breaking the camera "crap I paid 900 bucks for that" I said as carter ran to his unconscious cousin to see if he was ok, and he was although knocked out cold so after 10 minutes of arguing I convinced carter to leave his cousin and contenuie the hunt for the creature. And so we tracked on as we kept hearing loud steps in the woods almost as if something was running from us and being cryptid hunters we followed it With our guns cocked and loaded running through the forest pushing pash branches and dirt in a effort to hunt down Bigfoot. Eventually the steps stopped and we heard a loud roar break through the dark, and glimmering silent night so we fired blankly then another large branch was thrown at us almost knocking us out like it did carter's cousin, if carter had not tackled me out of the way it would have and it was this that carver shot 12 times more (he takes his job as my bodyguard to heart). And then we both heard a loud crack and BANG as if a large object broke and fell and from there this is the moment that carter started to realize that maybe this creature or at least this type of Bigfoot species is not as docile as the species of its brothers and sisters, although it not sure what type of species it was we were hunting.
But we retreated after we heard roaring get closer to us and running sounds get closer and branches get thrown at us more and more so we both decided to retreat, running back to carter's still KO cousin which carter put over his shoulder and we all ran back to our Winnebago. So I was not happy as carter saved his cousin over the camera "that was our evidence" I said and carter shot back "it was busted" although I noted the camera may have been but the chip holding the video wasn't but instead he chose to save his cousin from that bigfoots wrath, and he simply told me "ok I'm gonna go get some rest" and he then went to the bunkbeds to sleep, while I went to the drivers seat and we drove out of the base camp and back into town.