Best Selling Erotic Horror Novels
If you like your erotica blended with some seriously scary elements, you're going to want to check out these amazing erotic horror novels.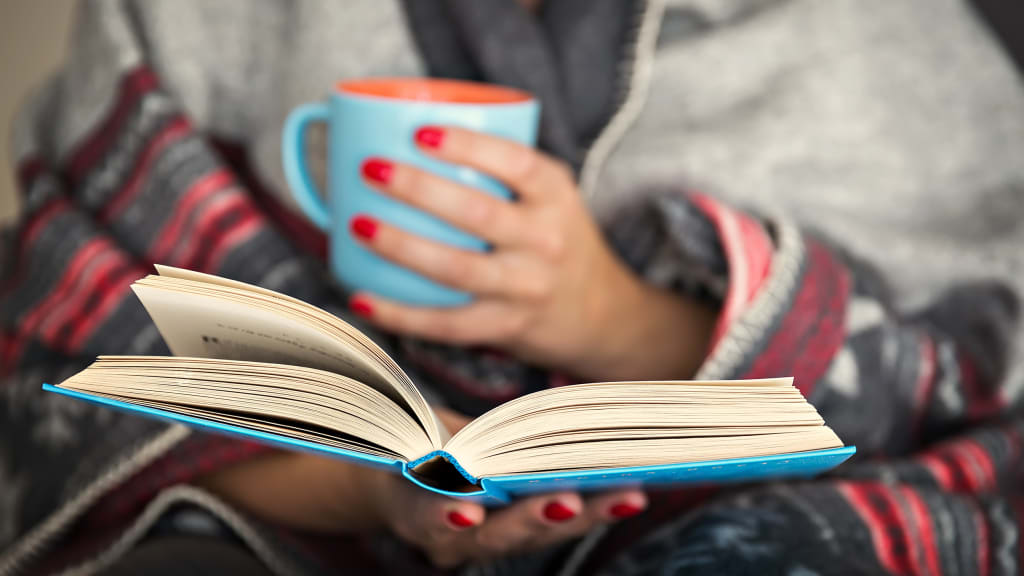 Erotica and horror go together like peanut butter and jelly, honestly. Ever since the early days of Gothic literature, which always had an undertone of sexuality, people have enjoyed a spice of sexy with their scary. Perhaps it is the marriage of two different types of sin—sex and violence—that pairs them so perfectly together. Erotic horror movies tend to be popular, but there's something about the intimacy of a book that can really get your blood running. Whatever you prefer, it's no surprise that there are many authors out there who take a crack at the genre. While some just stuff a book with mindless sex and gore, some really get you invested in the novel while also providing a good dose of what you came here for—disgustingly awesome horror and erotica. These are the top erotic horror novels that you'll want to sink your teeth into.
Wilde is considered a top author in the erotic horror genre, so it's no surprise that her collection of short stories, entitled Voices of the Damned, is a best-seller. Her works include everything from ultraviolence to murder, and of course, explicit sex. How could you not love her work? In Voices of the Damned, you'll find stories of body horrors, zombies, semen-hungry vampires, other sexual horrors. With 11 unique and equally thrilling short stories, there's something for everyone in this collection. This novel is also beautifully illustrated by Clive Barker, so you get some horrifying images to help you along with your read.
BDSM feels like the perfect blend of horror and erotica, and NightWhere will give you more than you could ever want. In one of the best erotic horror novels out there, couple Rae and Mark flirt with the idea of visiting an underground sex club. Mark ends up regretting their visit as Rae becomes enraptured by her lust for pain, and she is in danger of losing both her life and soul to this mysterious club. Amazon reviewer Tim Miller said, and I quote, "5 out of 5 stars. I've never been so aroused and horrified at the same time." That pretty much sums up what you need to know about NightWhere.
Love in Vein is not for the faint of heart. These vampire erotica stories are extremely gory and might make your stomach churn if you're not used to it. That being said, if that's your thing, you will adore Love in Vein. Even if it wasn't erotic, it would be one of the best dark fantasy books out there. But, fortunately for us, there are plenty of super sexy moments in these stories, and you'll find yourself enraptured in these vampires' grasps before you know what happened. It also has a very popular sequel if you can't get enough.
This book is so graphic that it even comes with a trigger warning on Amazon to avoid it if you are upset by depictions of violence and various forms of abuse. That being said, if that doesn't bother you, Desecrating Solomon should be high up on your list of erotic horror novels to read. Reviewers on Amazon praise the book for its compelling and complex main characters, Chaos and Solomon, as well as the super creepy atmosphere that Bane manages to create on the pages. It always has you on the edge of your seat and will leave you not only chilled to the bone, but maybe even a little aroused.
If you truly want to understand Lovecraftian horror, I highly suggest picking up Cthulhurotica. This collection includes not only Mythos fiction, but also academic essays that explore the connection of sexuality and Lovecraftian works. This one's a bit more for the academically inclined, but you definitely can get just pure fiction enjoyment out of the collection of varied short stories. These stories are less graphic and more bone-chilling and erotic, so don't go into this one expecting a lot of gore.
This novel is not only one of the best erotic novels for people who love a bit of violence with their sex, but it also has a really interesting plot. I mean, the book starts with the main character's mother gouging her eyes out with spoons. It's very graphically written, but also begs the reader to question society and the way that we look at people who have experienced traumatic events. The Safety of Unknown Cities won a coveted Stoker award, so you know that what you're about to read is going to be good, easily making it one of the best erotic horror novels you can read right now.
Okay, maybe you are hesitant about starting with the 13th book in a series, and I get it, but hear me out. Thirteen can be a very lucky number. You don't need to read these in any order; all of the stories in the Hot Blood series are independent of one another. Dark Passions is an especially sexy book, with many readers describing this one as the best in the entire series. It's definitely not for the easily disturbed, as things can get not only kinky, but straight up horrifying. Each short story in this novel is unique and you'll definitely find a new favorite in no time.
This collection of six short stories is one of the erotic horror novels that portrays its women in different ways. As much as we don't like to admit it, a lot of the books in this genre can portray women as little more than sex objects. All of these short stories feature a leading lady and portray them in different lights—one as a warrior, one as a goddess, one as a concubine, and more. All these women are desiring their own power and pleasure in a world of dark romance and erotic encounters. Meet female vikings, witches, and zombie slayers in these awesome tales.
This collection of erotic short stories are erotic as they are terrifying. These stories will take you into a world with fantasies you'd never want to talk about in polite company. You'll encounter every kind of character in these stories, ranging from grave robbers to patriarchs, necrophiliacs, and alcoholic lesbian lovers. Don't be afraid, though, to indulge yourself in these, because Dangerous Urges isn't just grotesque and erotic; all of the stories are also super well-written. It's not just scary smut. Reading this novel will definitely be an unforgettable experience.
This novel is a giant collaboration between nine of the biggest names in erotic fiction, so you know it's going to be epic. This story takes place in a house known for its sex and violence-laced past, and as a new couple moves in, they discover that history repeats itself. Reviewers warn that this is some hardcore horror, so do not read this book if you can't handle some seriously grotesque moments, but if you can, this is sure to be quite the experience. It's really interesting to see a novel with nine different authors as their styles and unique takes on everything blend together in the most violent (but sexy) way possible. This is one of the most ambitious erotic horror novels ever written, and you should give it a chance on that premise alone.