Best Horror Movies On Netflix Right Now
Need a film on Netflix to scare the life out of you? These are the best horror movies on Netflix to keep you up at night.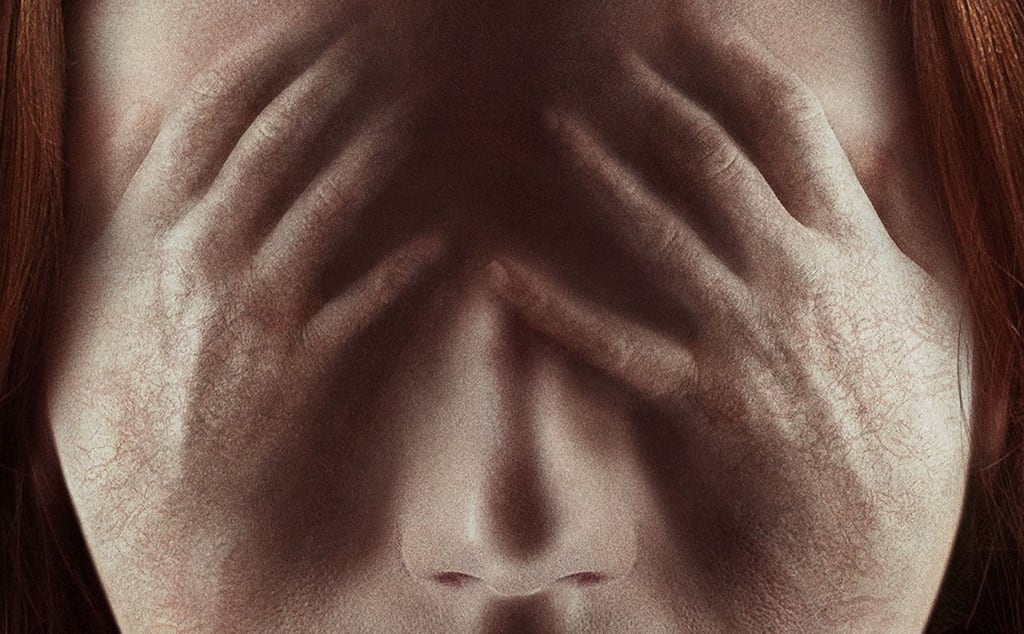 The horror genre is certainly the most out of the ordinary and less loved in the world of film. Even though it's the one genre where many people wouldn't dare to watch, there are certainly people out there who religiously watch horror movies. We all can use a good scare every now and then, right? Scary movies aren't real... actually there are a good amount of them that are based on real events. Anyways, horror films have a place in so many people's hearts that we're always looking for good creepy movies to watch—and Netflix definitely has the good stuff.
Whether you're new to horror films or looking to watch even more, Netflix has a huge selection of fantastic scary movies to watch right now. From slasher films to paranormal and cult, there's a horror film that will certainly fit your liking. However, we've constructed a list of only the best horror movies on Netflix you can watch right now. So, whip up a big batch of popcorn, turn off the lights, and pick any of these horrifying movies to keep you up for days.
Frank is a sexual deviant who accidentally opens a portal to hell while he was adjusting a box he purchased while staying abroad. This caused it to release disgusting beings called Cenobites who eventually tear Frank's body right apart. But when Frank's wife and brother move into Frank's old house, they accidentally revive Frank from what was left of him.
In his demonic form, Frank convinces Julia to constantly bring lovers one by one to the house so he can capture their bodies to reconstruct his own. Creepy, gruesome, and filled with gore, this 1987 Hellraiser is one of many people's favorite old horror movies that can still easily be watched to this day. For an 80s film, it's still quite terrifying.
Six-year-old Sam is the son to widow Amelia where he started to develop behavioral problems as well as incestuous tendencies, and this caused the neighbors to be very distant from them. When Amelia began to discover a never-before-seen pop-up book called The Babadook on Sam's shelf, she decided to read it to him as a bedtime story. Once they read the book, Amelia is convinced that the monster that Sam sees entering their house through the pages of the book is real.
Among the best horror movies on Netflix to watch, The Babadook is a horrifying film that tells the tale of a monster from a children's book. Psychological, thrilling, and supernatural, this is definitely a film you don't want to skip.
When teenager Jay sleeps with a boy she's dating, Hugh, she soon discovers that she's the next victim of a fatal curse that's been passed from victim to victim only through sexual intercourse. She also learns that death can creep up behind her in the form of a friend or a stranger. And there's nothing Jay can do to stop it.
When Jay's friends didn't believe her at first, they, too, start to see the paranormal assassins and help her flee or defend herself from death. It Follows is actually a really unique horror film. Since the concept is so intriguing, many people genuinely love this movie and won't stop rewatching it, just like how death won't stop chasing Jay.
Base on a true story in 1970, paranormal investigators Ed and Lorraine Warren were personally requested to help a family living in a farmhouse where a dark presence constantly terrorizes them. Now the Warren couple must face and confront the super powerful demonic entity and demolish it from the house forever. However, this task isn't so simple and it's marked as the most terrifying case they've ever dealt with in their lives.
Since it's seen as one of the scariest paranormal movies on Netflix right now, The Conjuring is truly a terrifying film and is seen to be one of many people all-time favorite horror film. Not only is this scary film based on a true event, but the film was perfectly laid out and nearly scared everyone in the theater... including myself. Now that it's one of the best horror movies on Netflix, you can watch it yourself!
It's not a list of the best horror movies on Netflix without the iconic killer doll Chucky! The 2013 Chucky sequel Curse of Chucky is about a psychopathic killer possessing a child's doll who returns to terrorize a young woman in a wheelchair along with her family. While this is sixth from the Child's Play franchise, it's definitely a horror film you wouldn't want to miss.
If you're a fan of the Child's Play franchise, I highly suggest you watch the sixth film. Not only will it feed your love for Chucky, but it's a fantastic and horrifying movie as a whole. The Curse of Chucky is also know as one of the best independent slasher films ever.
Child psychologist Malcom Crowe receives an award on the same night he was visited with a very unhappy ex-patient. After the incident, Crowe then takes the task of curing a young boy with the same illness as the ex-patient—the boy can "see dead people." While Crowe spends a lot of time with both his patient and his wife, the boy's mother is running out of options with what to do about her son's increasing illness. But Crowe is the boy's only hope.
Among the all-time best horror movies on Netflix to watch, The Sixth Sense is an amazing film that's loved by so many horror lovers, including myself. The Sixth Sense can never be a boring film and since it's a film from the late 90s, it still affects all viewers.
A young woman, Kylie, who's done petty crimes, is placed under house arrest with her estranged mother and strange family. While spending her days home and only at home, Kylie and her family soon come across a bunch of evil spirits roaming the house. Yet, under the law, Kylie is unable to leave the house.
Housebound is certainly among the best horror movies on Netflix to watch while you're stuck at home bored yourself. The combination of horror and comedy makes this scary movie a unique one. But don't put your guard down, it's still a terrifying film to watch.
A man accepts an invitation to a dinner party at his former home, hosted by his ex-wife and her new husband. In the midst of the dinner party, the man senses that the hosts are acting strange. He also soon come to the conclusion that his ex-wife and her new husband have sinister intentions for their guests.
Since it's among the best horror movies on Netflix, The Invitation will give you a whole new look on dinner parties... as well as ex-wives. Thrilling, psychological, and definitely unusual, this terrifying horror film will shake you to the bones and will probably never want to attend a dinner party again.
A tragic incident occurred 10 years ago to the Russell family, which left the teenage siblings Tim and Kaylie completely changed when Tim was accused of the brutal murder of their parents. Now that he's in his 20s, Tim is released from custody and wants to forget about the past, but his older sister Kaylie is still haunted by the night and is convinced that her parents were murdered by a supernatural force from an anti mirror in their childhood home. She's now determined to get the mirror and destroy it. However, once the mirror is back in their possession, their childhood nightmares immediately return.
Brilliant, but horrifying, the film Oculus played with the mind of all viewers in its unique and puzzling storyline. While the mirror in the movie is fooling and toying around with the siblings, it's also messing with you, too.
Finally, among the best horror movies on Netflix, Creep... is very creepy. It's about a videographer who answered an online ad and drives to a stranger's house to film a video diary for a man with terminal brain cancer who's doing this for his unborn son. However, while the task is simple, the man keeps requesting tasks from the videographer and each request becomes weirder and weirder. Soon, the videographer realizes that the man is not what he initially expected.
Frightening, odd, and creepy overall, the majority of the film is filmed in the form of a video, which makes it much more creepy. It also gives a cooler take on horror films.