Best Independent Slasher Films to Watch Right Now
Yeah, we all love a good scare every once in a while, but sometimes they just don't cut it. Stab into these here best independent slasher films to watch right now and fuel that inner need for screaming, gory, indie madness.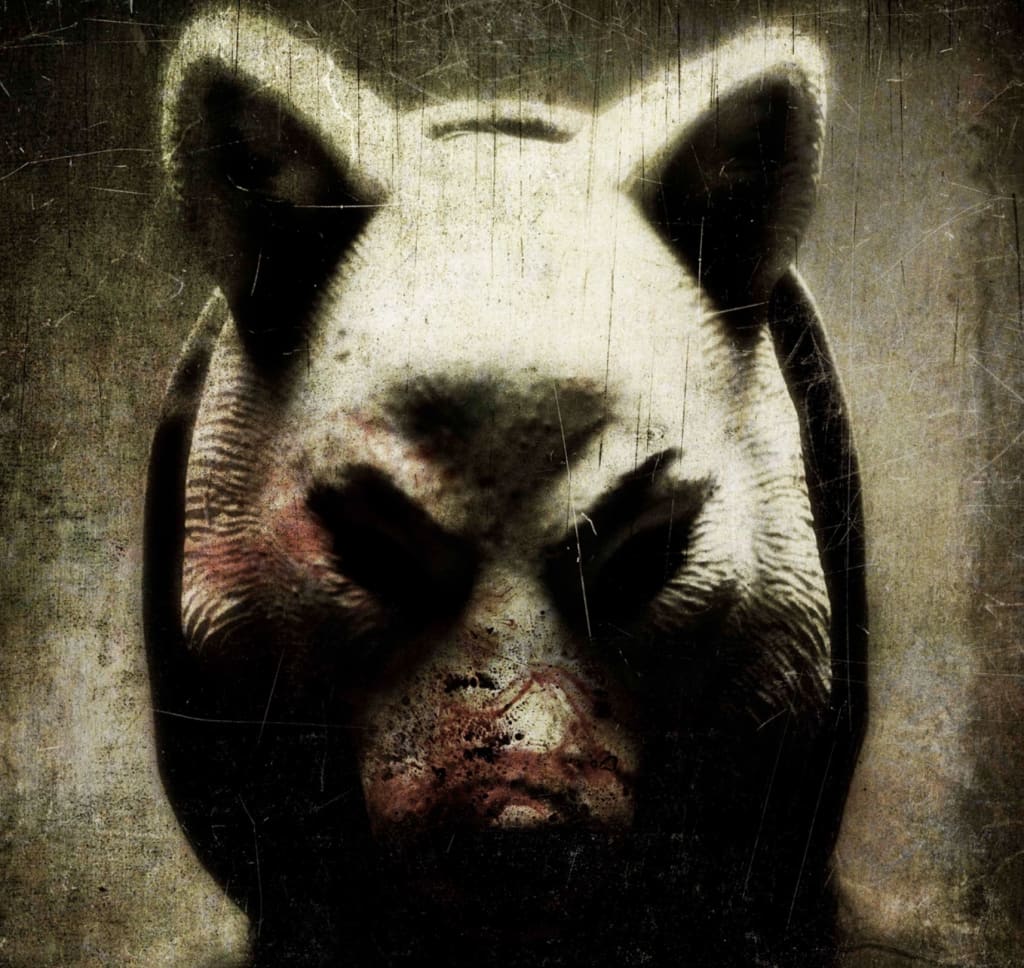 Though they may not always have the best of ratings, a good indie flick now and then always seems to recapture the essence of both storytelling and wild creative freedom. And when it comes to an individual movie genre, say the slasher kind, indies will never disappoint. Don't know what a slasher is? Then you should definitely learn your horror sub-genres before diving in.
For the horror indie niche, great slasher movies are particularly hard to come by, what with a myriad of mainstream titles — like Halloween and Scream — averting to independent horror films just might be the way to go for some people.
But, we're not some people, now are we? Indies are made for those of us who like a little more than a few yelps and screams, or a rapidly beating heart to quell our appetites for terror. No, we need gore, extreme violence, and an over-the-topness that tops any Friday the 13th sequel.
Lucky for you, I've drafted a list of the very best independent slasher films to watch right now. Bone appetite.
Ever been to a dinner party and things just didn't go the way they seemed in your head? Well, that's Among Friends in a nutshell.
Except there's a whole bunch of slasher gore and twisted murder involved. Set in the 80s, Among Friends takes a look at how a group of friends, all with extremely difficult issues, can suddenly grow violent in the process of outpouring their emotions to one another.
This is one dinner party you don't want to be invited to, but even so it's one of the best independent slasher movies to watch right now, because its terror will cut you to the bone.
Strange to the very end, Monster Man is one of the wildest rides in this list of best independent slasher films to watch right now, simply because of its monstrous characters.
When a female hitchhiker and two following males are terrorized by a creepy individual in a monster truck, things don't really seem the way they should, especially when that individual's face looks more hideous than roadkill.
Monster Man is a tasteful horror with added tropes from the oldies that gives it that extra boost of screams and twisted humor that make the indie horror niche so enjoyable.
Probably one of the coolest movies on this list of best independent slasher films to watch right now. Laid to Rest brings back the mystery reminiscent in Halloween and Scream, while also lending its hand to the modern audiences of the horror genre.
After waking up terrified inside of a coffin with head trauma, a young girl realizes she has no recollection of who she is and must survive the night while a tech-savvy, yet deranged, mass murderer hunts her for fun.
Freddy Kruger and Jason don't hold a candle up to this movie's awesome villain, and the terrific ending will keep you speechless until you work up some courage to watch the followup sequels.
If you're a fan of any urban legend, this one is your obvious go-to. Plus, with an all-star cast, like Jared Leto and Rebecca Gayheart, there really isn't much you can hate about Urban Legends.
It's got your typical group of college students, all of whom begin dropping like flies, and one of them has a particularly interesting reasoning behind this: living, killing urban legends.
As one of the best independent slasher films to watch right now, Urban Legends lends credit to the most interesting and disturbing folklore stories that still seem to give us nightmares, even if they aren't real... or, are they?
Of the few horrors with comedy mixed into it, You're Next is an insane ride of a movie — one that'll have you telling friends how it's one of the best independent slasher films to watch right now.
The Davison family's lovely wedding anniversary is full of enjoyment and love, until a psycho group of murderers crashes the party. What the masked killers don't know, though, is that one of the Davison's is pretty good at killing, too.
This is my personal favorite, simply because of its perfected blend of humor, gore, violence, and terror, drawing everything back into one big circle of nonstop horror.
Some people hate their job entirely, others just don't like their work environment, and still more just hate their manager. Then, almost impossibly scarce, you'll have the psychotic boss who not only kidnaps your coworkers, but starts killing off those who can't prove his innocence.
Unlike any horror you have ever seen before, Inhuman Resources is as if Office Space and American Psycho were merged into one intense rollercoaster of exponential fear.
Do yourself a favor and save this for the after-work hours, or you may just find your boss looming over your shoulder.
If you weren't already locked into your seat, you will be with this addition to the best independent slasher films to watch right now.
Devil May Call tells the tale of a young suicide hotline operator on what first seems like a normal night of talking strangers off a ledge, when it descends into a night of hell beyond belief.
Interesting, provocative, and packed with twists and turns, Devil May Call is one of few indies that come around each year showcasing full potential when at first seeming bland and boring. Don't pick up the phone.
Meet Nica. She's getting weird vibes from her cute little doll, his name's Chucky. The most unnerving fact is that her mother's recent murder may have been the result of her new toy's sick bloodlust.
Curse of Chucky plops us right back on the couch with our favorite demon doll, and it doesn't disappoint. If you're a fan of the Chucky saga, this movie is a definitive must see.
In the annals of best independent slasher films to watch right now, Curse of Chucky is an instant hit. I just wouldn't watch it with a doll, or anything.
With an insane amount of attention to human interaction and the conditions that bring us together, Nine Dead is one of the most insane stories on the best independent slasher films to watch right now.
The plot revolves around nine kidnapped individuals who are all pressured into uncovering their intertwined connections. Oh yeah, one person dies every ten minutes until they can figure it all out.
Nine Dead is not only visually stunning, but gripping and heart pounding in its own right. The movie shows us just how close human interaction can bring us, and rip us apart at the exact same time.
Like many of the horrors on this list, Madison County also deals with a group of travelers as they make their way through an eerie mountain town — home to a host of grisly murders.
The story revolves around this group headed to interview a writer of the tell-all concerning this town's strange killings. As it so happens, they ascend into an evil unlike ever before, and must escape the mountain before they're slashed to bits.
Since it's one of the best independent slashers to watch right now, Madison County never lets up, like other horror movies. Your kept on the edge of your seat right up to the credits.
As one of the best independent slasher movies to watch right now, Inbred is wildly trippy and innovative by design. It's not for everyone, though, being that it's simultaneously hilarious and terrifying.
Located in Mortlake, a far-off-the-beaten-track Yorkshire village with a dark secret, a group of young criminal offenders passes through, hoping to find a good time. Things, of course, go horribly wrong after an incident breaks out with a few of the villagers, who are more akin to being left alone.
If you like masked craziness, some eerie backcountry insanity, and a subtle hint of comedic undertones, Inbred is your next ticket to a whole new level of fear — making it one of the best independent slasher films ever.
Hatchet takes us back to the infamous and beloved horror slashers we all know and love, with that same indie insanity to appreciate.
Some friends touring around a New Orleans swamp get an unwelcome greeting from an old folklorish ghost, who appears in the form of an ax-wielding maniac.
As one of the best independent slasher films to watch right now, Hatchet is a refreshing duality of the old mixed in with the new. Plus, with a host of follow-up sequels to boast as a quintessential horror movie, it's got everything horror fanatics need, without being a boring oldie.
If you ever said no to a girl who asked you out to her prom, this one's not for you.
The Loved Ones explores the one girl's plot of revenge exacted upon the boy of her dreams, who turned down her request to go to the prom. Extremely violent and unnerving, this horror indie is like no other, simply for its ingenuity, wit, and insane scenes, full of all your favorite gore.
It's one of the best independent slasher films to watch right now, though... if a girl's about to ask you to her prom, it might be wise to bite the bullet and just say yes.