Scariest Paranormal Movies on Netflix
Quit aimlessly searching for supernatural horrors and prepare to be haunted by the scariest paranormal movies on Netflix.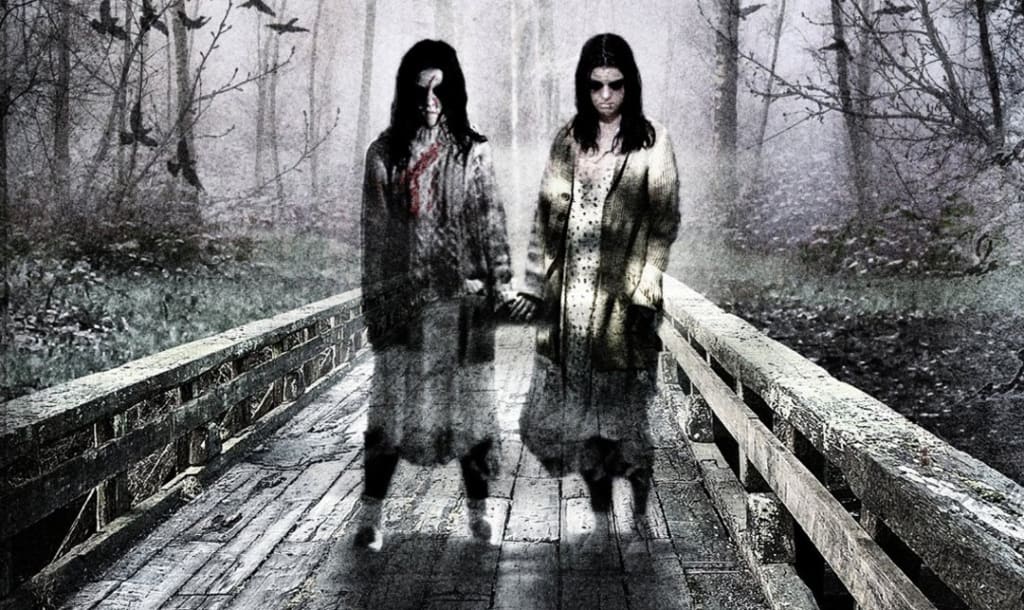 Oftentimes, you can find a great underrated horror movie on Netflix, but they might get lost within the myriad of provided genres. When it comes to finding any specific type of genre on Netflix, sifting through the range of offered titles can be daunting and time consuming, when all you want is a good horror to put you to bed.
Unfortunately, this list of the scariest paranormal movies on Netflix will only keep you up all night. From ghosts and demons, to aliens and nightmares, these horror flicks would scare the likes of Wes Craven and Clive Barker without restraint, so whatever you do, don't watch any of them without the lights on.
In this supernatural thriller, a small urban town is haunted by the spectral of two twin sisters. A young girl, named Jordan, must uncover the secrets hidden behind their murders, while their haunting visages grow worse the deeper she plunges into their past.
Riddled with twists and harrowing scenes of gore, violence, and immense fear, A Haunting at Silver Falls is one of the scariest paranormal movies on Netflix for its superb effects.
If you loved the original Exorcist, then The Rite is right up your alley as one of the scariest paranormal movies on Netflix, because it adapts the way an exorcism horror plays out.
A young seminary student meets an elderly, seemingly retired priest, who happens to be an expert in demonic forces. Despite this, both priest and student fall into a circle of hell. Only together can they escape.
Once you're tired of binge watching history shows on Netflix, turn to this horror documentary describing the disappearance of a cattle rancher's 10-year-old son. It's one of the scariest paranormal movies on Netflix for its discoveries into this real life event.
The investigative research team in Skinwalker Ranch uncover a host of supernatural undertones that accompanied the boy's absence, all of which actually rattled the supernatural community as a whole.
Like The Rite, this film looks at exorcisms in a whole new light — or, maybe darkness is the more proper word. The Devil Inside introduces us to Isabella, a woman in search of her mother's experiences in Italy.
Along the way she is witness to a few unauthorized exorcisms, all of which seemingly point her closer to the truth. However, Isabella soon comes to find out her mommy had murdered three people in an exorcism, but she's already too deep to get out herself.
Though it may not be based on any famous ghosts with horrific origin stories, The Awakening explains Florence Cathcart's investigation of a boarding school in 1921 England.
There, she unravels secrets involving the child ghost that haunts the premises and has a myriad of surreal and mystifying experiences, all of which make it one of the scariest paranormal movies on Netflix.
Interesting, freaky, and overall perceptively filmed, Under the Shadow is electrifying as it is horrifying. Taking place in the 1980s, this is one of the scariest paranormal movies on Netflix for its incredible story.
A mother and her son attempt to cope in the wake of a war torn Tehran, yet an evil force decides otherwise. In haunting their home, this demon tortures their wits and strangles their minds, but they must overcome the spirit at all costs.
One of the most well known of all the scariest paranormal movies on Netflix, this was once a hit in theaters, only to fall by the wayside with sequel after sequel, all of which truly killed the entire series.
Despite that, the first Paranormal Activity is still an awesome watch. It has incredible scenes involving one family's run-in with an evil force as it pesters them continuously on a homemade video recording.
One of the scariest paranormal movies on Netflix is actually one of Stephen King's lesser known works, Gerald's Game. It's got a hint of spunk, a creepy demon, and the typical fear reminiscent in The Shining.
Join Gerald and Jessie on their trip to a remote lake house, hoping to make their marriage a little more kinky. When Gerald dies unexpectedly with Jessie still handcuffed to the bed frame, the once spiced up vacation turns into a devastated waiting game.
Though this is more of a horror documentary, it's still one of the scariest movies on Netflix, because it taps into the mind's most interesting, yet terrifying conditions: nightmares. For any horror fan who likes documentaries and scary movies, this one's a must see.
The Nightmare investigates the world-wide phenomenon of sleep paralysis, wherein a multitude of unfortunate catastrophes can arise in the midst of your own bed, unable to move and not knowing at all why.
In this film, there's one creepy (and haunted) house, a young, live-in female nurse, plus an elderly horror author, who's under her care. Toss in some terrifyingly haunting scenes, and you've got I Am the Pretty Thing That Lives in the House.
As one of the scariest movies on Netflix, this one proves to elaborate more on the classic haunted house archetype, adding its own form of dread and thrilling escapism, plus a bunch of jump scares that'll keep your heart racing until the credits roll.
Quite different than many other films on this list of scariest paranormal movies on Netflix, The Wailing offers an interesting mixture of various genres, all of which work to point out its underlying supernatural tropes.
The film takes place in a small jungle village, where a newcomer arrives and, soon after, a mysterious epidemic unfolds. One investigator must solve the case, or he might never be reunited with his daughter again. A cult classic in the annals of horror, The Wailing is a wild ride of terrifying mystery.
movie review
About the author
A cosmic adventurer rendering wayward letters into infinite lengths of conception and prose, like quantum streams of pneumatic information
Reader insights
Be the first to share your insights about this piece.
Add your insights