5 Horror Movies for Non-Horror Fans
'I don't like horror; change my mind.'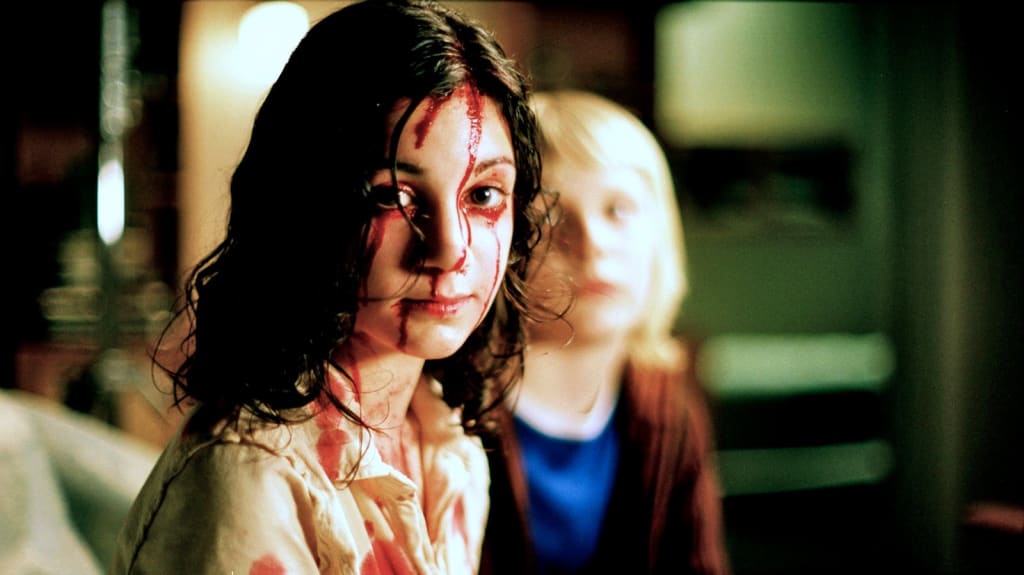 Sometimes loving horror isn't easy. While we personally love having the crap scared out of us, or watching a bunch of teens being brutally devoured, for others it's a living nightmare. We all have that one person in our lives who flatly refuses to watch anything that remotely resembles a horror, either out of a lack of appreciation for the genre, or simple because the idea of deliberately terrifying ourselves for pleasure is moronic, or legitimately terrifying. If you're lucky it's someone you don't care for, a friend of a friend you see occasionally and begrudgingly. Other times it is your significant other or best friend. If the latter is the case you are in deep trouble. When it comes to spending quality time with good friends the last thing you want to do is waste it arguing over what to watch.
Contrary to most people's beliefs the horror genre has a wide breadth that extends far beyond jump scares and soul stealing clowns. From the visceral and poignant message of David Cronenberg's The Fly to the slow burning taut intensity of The Witch, what constitutes as a horror can be pretty much anything if executed correctly. Meaning that the horror genre has something for everyone if you're willing to look hard enough. Luckily the Internet is fully of people like me more than willing to do the weeding out for you. So if you know someone who lacks your morbid passion for all things horrific, here are a few films to ease skeptics into becoming a fully fledged horror nuts.
1. Carrie (1976)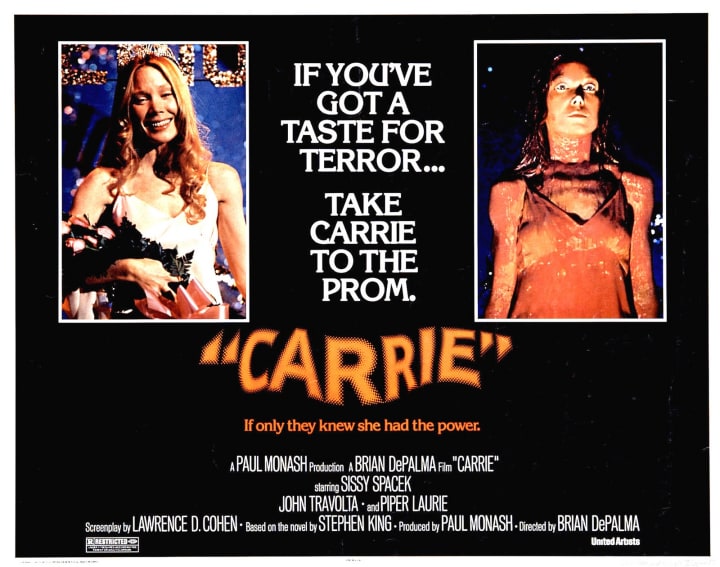 Under the astute eyes of Brain De Palma, Carrie has all the hallmarks of Stephen King's novel. Tapping into the horrors of high-school and the burgeoning fear of womanhood, Carrie has a relatability typically absent from most horrors. A social outcast, Carrie is ridiculed by her classmates and tormented by her evangelical mother. Learning that she has telekinetic powers Carrie takes control of her life. Told through King's classic going of age lens, and infused with the sexual tension that permeates the majority of De Palma's work, if you want to get a taste of both De Palma and King's work, this cult classic is the way to go.
2. Evil Dead II (1987)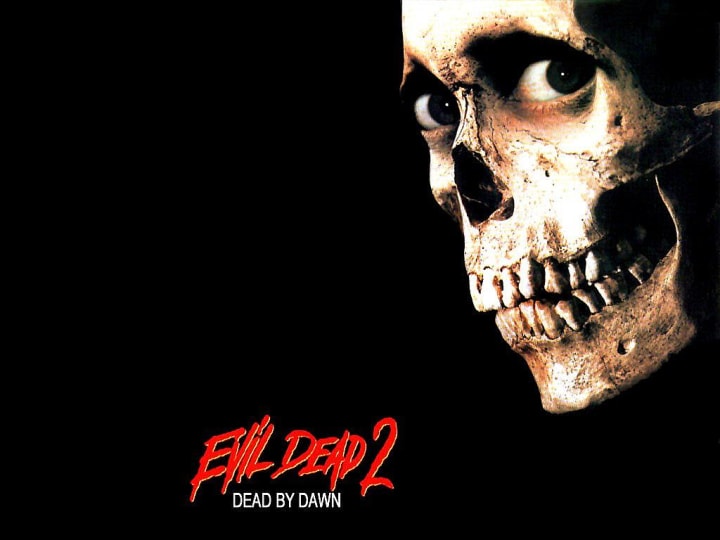 More of a retelling than a sequel don't let the II in Evil Dead II put you off. Barely scrapping back its meagre budget at the box office, Evil Dead II has since gone on to be regarded by critics as one of the greatest horrors period.
Taking his girlfriend on a romantic weekend getaway Ash Williams (Bruce Campbell) ends up fighting for his life and sanity as he battles demon hordes known as Deadites. A blood drenched parody that plays the "cabin in the woods" cliché to the hilt, Sami Rami's reincarnation of his 1981 horror ramps up the gore to an absurd degree. Combined with a sharp comedic tone and some great slapstick moments, even the faintest of hearts will be stifling laughter.
Budding film fans can appreciate its innovativeness. A key influence for Edgar Wright, Evil Dead II's experimental camera work, editing and stop motion are incredible, a testament what can be achieved on a shoestring budget. Die-hard horror fans and newcomers alike can enjoy this low budget video nasty.
3. Green Room (2016)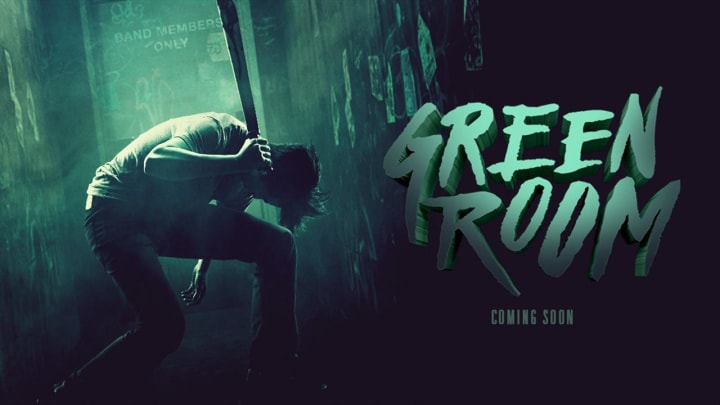 Half thriller, half slasher, horror hybrid Green Room surprised everyone on its release back in 2016. After witnessing a murder during a gig, punk band The Ain't Rights find themselves at the mercy of a gang of Neo-Nazi's. Trapped in a small compound deep in the woods of the Pacific Northwest, the band looks to flee from the venue that has become their prison.
Incredibly paced Jeremy Saulnier's modern horror slowly builds tension to an unbearable degree before exploding into a furious bloody rage. Side-lining jump scares, Saulnier relies on impending dread and anticipation for his scares. Amplified by the claustrophobic nature of the film, danger lurks around every corner. Throw in an out of turn performance from Patrick Stewart as veteran skinhead Darcy and one of the final performances from Anton Yelchin. Green Room is a modern horror that stands out from the pack thanks to its pacing and direction.
4. It Follows (2015)
A throwback to the John Carpenter staples of the 1970s and 80s, It Follows draws inspiration from Halloween and The Thing, with its eerie synth soundtrack and an unknowable entity at its heart.
After a sexual encounter with her new boyfriend Jamie (Maika Monroe) discovers that the experience has left her attached to an unrelenting entity. With no way to stop the force other than knowingly transfer it onto someone else, Jamie must decide to pass on the entity or spend her life in fear.
Playing off sexual desires and promiscuity, It Follows is thematically rich and is probably the prettiest horror you will ever seen. Combining the cultural context of the dangers of sexual liberation with an unstoppable elemental force, It Follows has all the makings of a horror classic.
5. Let the Right One In (2009)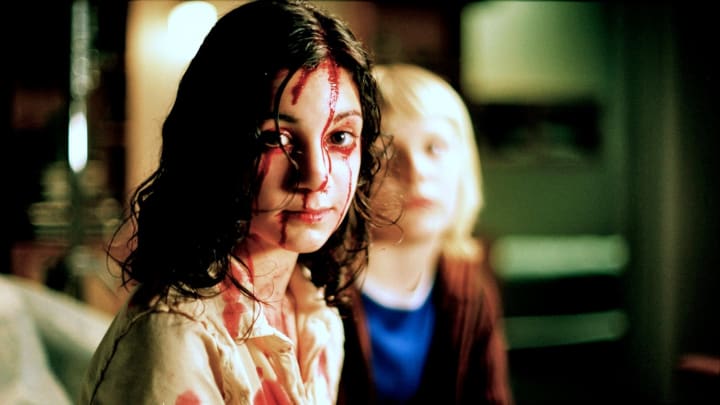 Set in the tundra of 1980s Stockholm, Let the Right One In is a bleak and unconventional vampire horror. Spending most of his time lonely wandering his council estate, Oskar longs for something to help break the misery of his daily life at bay. When the meek 12-year-old befriends his new neighbour Eli, Oskar finally finds someone to confide in. Forming a strong friendship, the two share a dark secret that causes their lives to become forever entwined.
A strange mix of horror and romance Let the Right One In initially comes off as sweet and innocent. Yet lurking beneath the surface is a sinister agenda that leaves you questioning Eli and Oskar's friendship. Showing great nuance and complexity the innocent of childhood is contrasted against the harsh and horrific life of a vampire. The result is striking, raw, and memorable.
What are some of your favourite introductory horror films? Let me know what you think.