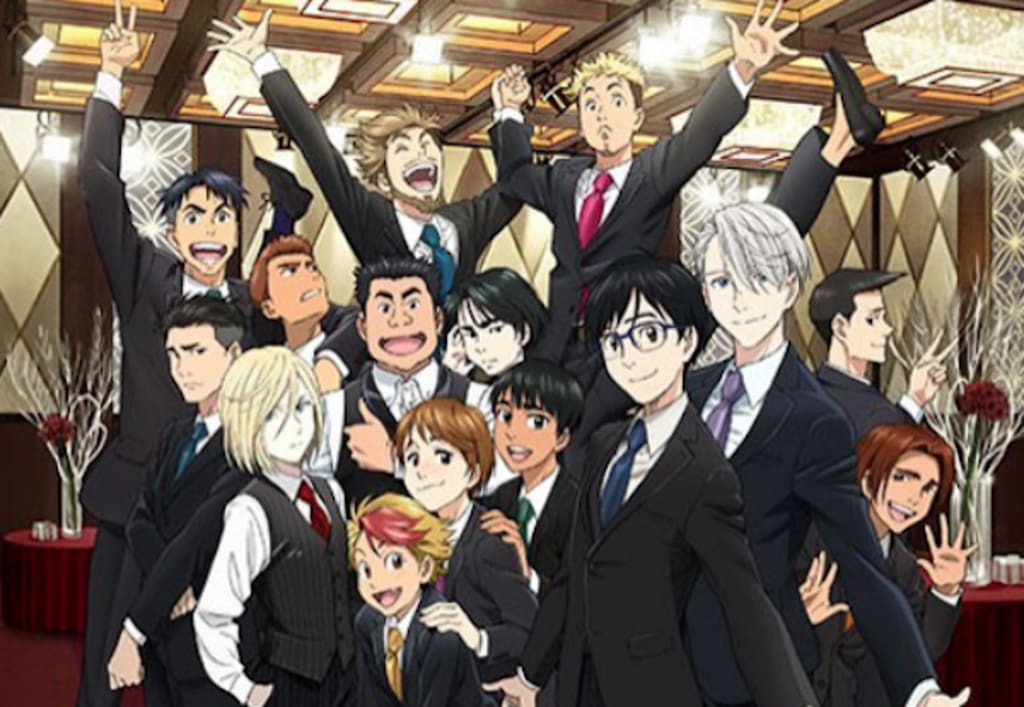 "Yes, we were born to make history!" sung by Dean Fujioka in the opening song of Yuri!!! On Ice, which truly 'made history' in 2016. I doubt the singer at the time knew how well the anime would be received almost three years ago. Yuri!!! On Ice, one of the best animes of 2016, and it continues to be a well-known anime series that is loved by a lot of fans. If you are not familiar with the anime series (I highly recommend that you watch it, especially if you are into sports) let me give you a little background on it.
Yuri Katsuki is a sweet and nervous 23-year-old ice skater that lost hope in his figure skating career at the Grand Prix Final. Feeling defeated, he decided to return to his hometown in Japan, and take some time off to get himself together. While visiting his childhood friend, Yuri ice skates to one of his idol's skating routines, Victor Nikiforov. Completely unaware he was being recorded, his perfect imitation of Victor's routine was uploaded on the internet. Thus leading the skating champion, Victor, to travel to Japan and personally become his coach. However, Yuri Katsuki is not the only mentor that was taken under Victor's wing. Yuri Plisetsky is a young 15-year-old ice skater that requested to be Victor's apprentice and train under him if he won the Junior World Championship. The very irritated Yuri P decides to travel to Japan as well, and compete for Victor as his coach with Yuri K.
After party with all the ice skaters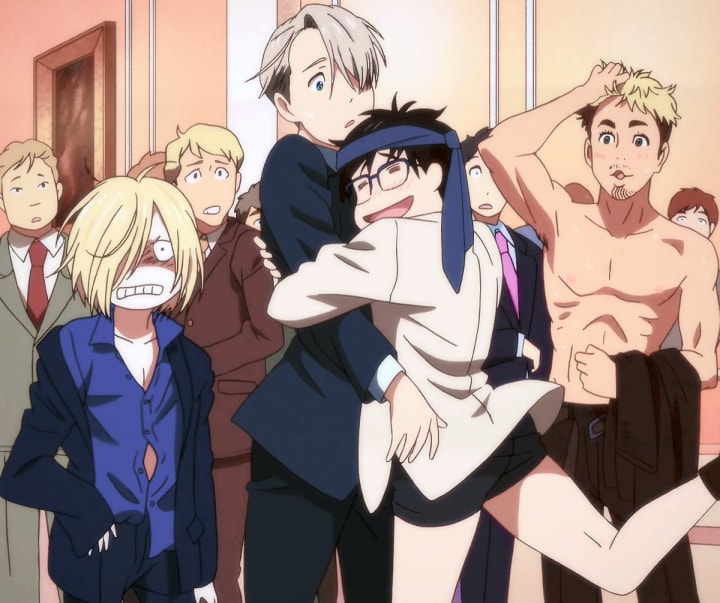 Both Yuris compete for Victor as their coach, and are given different themes to perform on the ice. Long story short, Yuri K ends up becoming the winner, and entrusts his ice skating career to Victor. As Yuri P returns to his home country, Russia, Yuri K begins his training with Victor to win the next championship. Both amazing skaters meet on the ice rink, and compete with all they got!
But what makes this anime so controversial and entertaining to watch? Sure, Yuri's journey to becoming a legendary Japanese ice skater is interesting, but that's not it. The love between Yuri and his coach, Victor, is one that will not be forgotten in anime history. Even though, Yuri!!! on Ice, is a boy love type of genre it differs from many gay love stories. First, their love and passion for what they do is something they both share in common. Both are ice skaters that can get their feelings tuned to their bodies and passion to skate on ice. All the hard work that figure skaters must face are somethings they both can sympathize with. Also, their romance is implied, but not overly enforced as other 'romance' animes may. There is no 'doki doki' moment, but instead a mutual love between two skaters that have formed a deep bond doing what they love.
Forbidden kiss between Yuri and Victor
Also, both Victor and Yuri do show romantic interest in one another, but do not overstep the typical 'yaoi' love. There is no kissing scene, and if there is it played very low-key. Odds are the supposed 'kissing scene' was played down low, because it would take away the mature and realistic romance between two gay skaters. Their romance does not need to be established through a kiss, but they instead express their loyalty to one another through an exchange of rings; vowing their love for one another.
The world fell in love with Yuri!!! on Ice season one, and kept fans wanting more. However, the sad news is that there has been no official announcement of season two. The good news is that there will be a movie coming out sometime this year. There is yet to be an announcement of the movie release date, but since we are halfway through the year of 2019, it can be safe to assume the movie will be released between October and December of this year (unless there is an official change to push it back to 2020).
Ice Adolescence: 'Yuri!!! on Ice' the Movie Official Art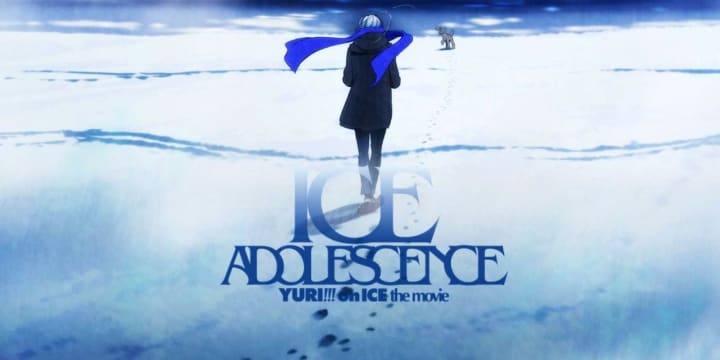 Ice Adolescence: Yuri!!! on Ice the movie has officially released the movie artwork of Victor himself, walking with his puppy along a deserted snow route. There is yet to be any information of what the movie will be about, but guessing from the artwork it will focus more on Victor's life rather than Yuri's. Since season one was mostly about Yuri's point of view, it can be safely concluded that the movie will be about Victor's. Even more specifically, about his younger years prior to becoming the professional ice skater that he is, and what he had to face prior to becoming a star. This is only a guess based on the art and the title, but till then we need to keep our eyes wide open to find any new information regarding the movie.
Reader insights
Be the first to share your insights about this piece.
Add your insights