Yennefer of Vengerberg is bound to make an impact in your life!
You're important to me, Yennefer.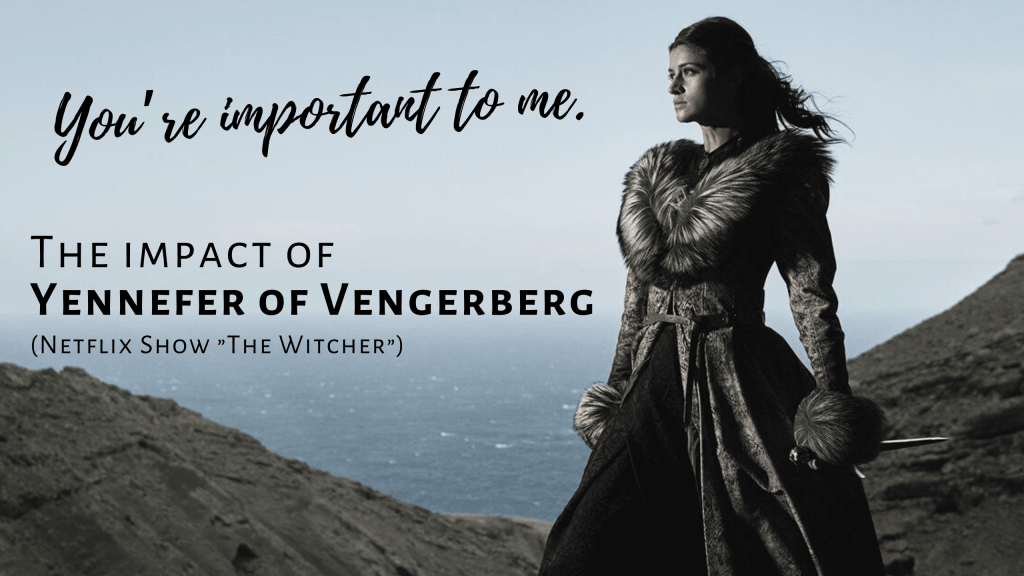 We're a few weeks into the new year and I think I had enough time to calm down my hysterical fangirling about the Netflix Show "The Witcher". Oh yes, I was fangirling hard. And I'm still.
This show blew my mind, nerds. I'm not only a sucker for good fantasy but also great characters, lore and true romance. And "The Witcher" delivered.
Maybe I need to mention that I haven't played any of the games or read the books. Although I started reading the books and inhaled all the fanart, memes, and informations I could find on the good old internet.
For this analysis I'll focus only on the Netflix show because honestly that's all I know for now … give me a year and I'm a professional obsessed fangirl for the Witcher.
But let's talk about one of my favourite characters in the show:
Yennefer of Vengerberg - The strong and complex character we all needed
Ok, nerds, I adore her. She's such a badass female character that I could not have fallen in love with her. Even if I'd have forced myself. When I started watching "The Witcher" I would have been totally fine with my sarcastic Geralt, but when Yennefer got introduced, I was hooked.
I guess, even these days it's sometimes hard for female nerds to find strong female characters that you feel connected to. But the writing team of "The Witcher" did an amazing job. Especially thanks to the show runner Lauren Schmidt who decided that Yennefer and Ciri, both two complex and great female characters, deserve as much time on screen as Geralt.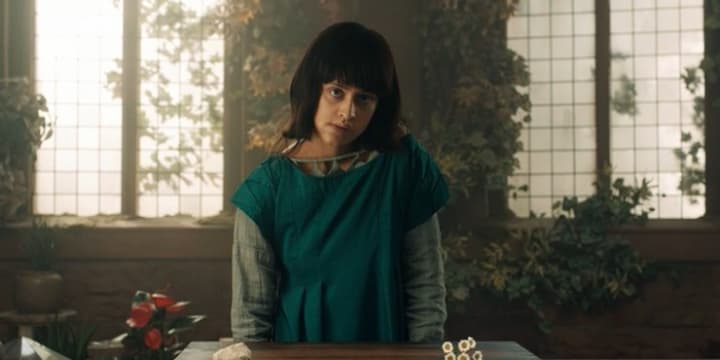 Her transformation from the hunchback to Esmeralda … oh, wait … what?
Even though I haven't played the games yet, my brothers and my best friend are big gamers, so I heard about Geralt, the Witcher, and his Yennefer. I kinda knew that she is a powerful sorceress and they are a strong couple.
But when I saw her the first time in the show, I was really confused. She was this powerful women trapped in her body and mind that she's just an unworthy hunchback.
It broke my heart.
To see her raise and gain confidence in herself and her powers during the show was breath taking and such an interesting part of her character development. She needed to prove herself a lot. Not only to others who judged her for her appearance, but also to herself.
I loved to see her struggle with emotions and her body. I mean, that's so relatable. Especially as a woman. You're always judged by your appearance rather than your abilities.
Yennefer also noticed that and even though she seemingly accepted her body, she later on decided to correct it. To make herself more "beautiful" because she knew that with the right appearance she could be more. She had more possibilities.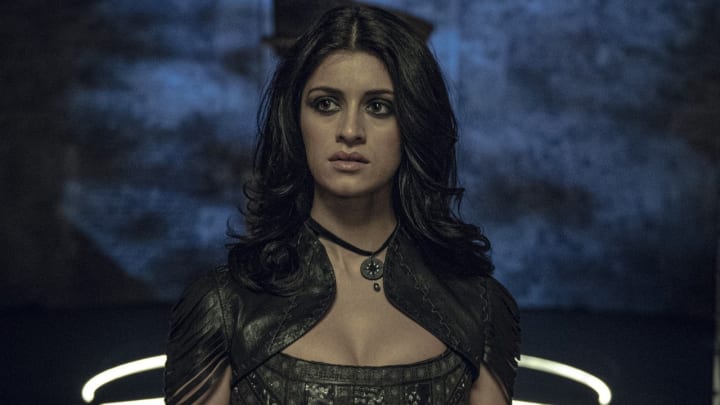 Even though I didn't like that message I understood. I understood very well because like I said even today mostly women are judged by their appearance. If you fit into the "beauty standards", you have better chances to be successful, be heard and be seen. But this also leaves a bitter taste in your mouth.
Later on, Yennefer reflects on that when she was unable to protect the queen and her new born child. She talks to the dead baby girl and tells her that women are just vessels. Not more or less.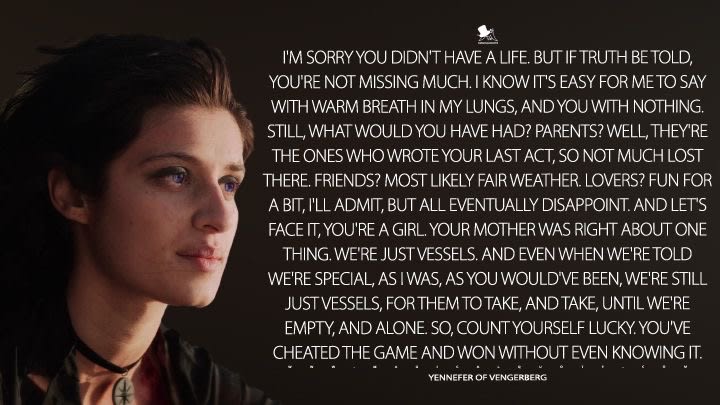 On the search for being loved
After that heartbreaking scene with Yennefer and the baby, something changed in Yennefer. She decided to not just be someone's mage anymore. She wanted more in life and she took control of it now.
Then she meets Geralt, the Witcher. He needs her help and she accepts. During that we see her struggling with the desperate wish to have a child. But in order to "make her beautiful" she needed to sacrifice the ability to bear children. Now she's looking for a way to become pregnant.
I first was a little confused by this sudden change of mind. I thought maybe that just happens with women at a certain age (which I'm thankfully not in yet!!), that they desperately want babies. Maybe that's some evolutionary trap that activates in your body … well, sorry, I'm losing myself here in these "unimportant" things. Back to Yennefer.
The real reason behind her wish to have a child is later revealed when she shares an intimate and vulnerable moment with Geralt. She tells him that she just wants a baby so that she's important to someone.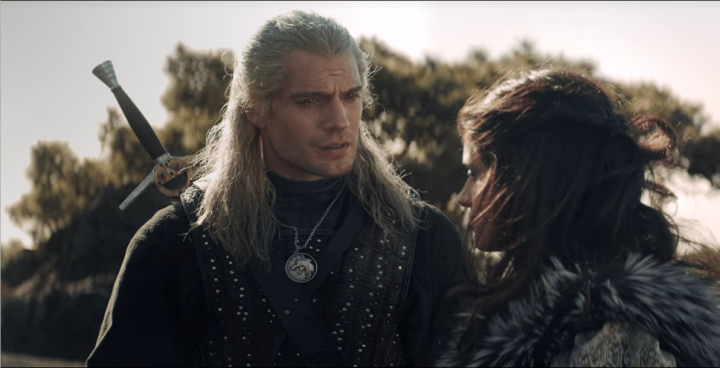 HOLY CRAP!
Okaaay … this got me right in the feels. Right in the freaking feels!
Because don't we all search for love? Don't we all want to be loved and be important to someone?
This is only another proof how complex and truthful Yennefer as a character is. She struggles like us to find love. When she was young she was rejected from her family. Her father sold her to her later mentor because he despised her. He knew that she wasn't his child and because of the way she looked he was ashamed.
When she was in this "mage" school, she found her first love but he also betrayed her. He told her secrets to his mentors and made her life miserable.
Yennefer faced a lot of rejection in her life and so it's not surprising that she just wants to belong. That she's looking for a family … for someone who is important to her and otherwise.
"You're important to me." - Geralt of Rivia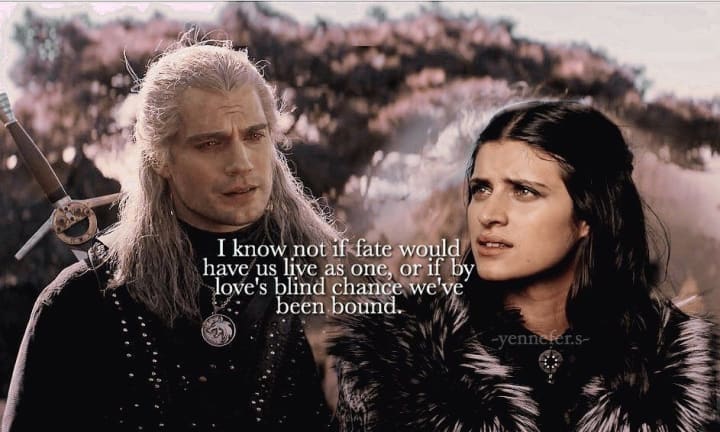 Her impact on Geralt and us (especially me!)
I'm not gonna lie but when Geralt said to her "You're important to me", I got goose bumps and made a very loud noise which was a mix between "aaaaaaaw" and "shucks".
Yeah, I'm just a sucker for true romance and love.
The instant Geralt and Yennefer meet there's a strong bond between them. They understand each other. Not only because they're both badass as fuck and went through a painful physical transformation, but both are looking for a place to belong. They were abandoned by their families and have been alone ever since.
There's a saying in the show that is kind of an underlying theme:
"People linked by destiny always find each other."
Well, isn't that a wonderful saying? Especially for people who believe in things like one true love. (That's me!)
After the end of season 1, I don't know what Yennefer will do and what will happen. But I know that I can't wait to follow her journey through a cruel and hard world that wants to make you feel small and unimportant.
But you're important to me, Yennefer, because I can relate to you. I feel your emotional struggle and the search for belonging and love.
I see your badass warrior and powerful magic. I hear your cries for your losses and the sacrifices you made in order to become stronger.
You're important to me, Yennefer.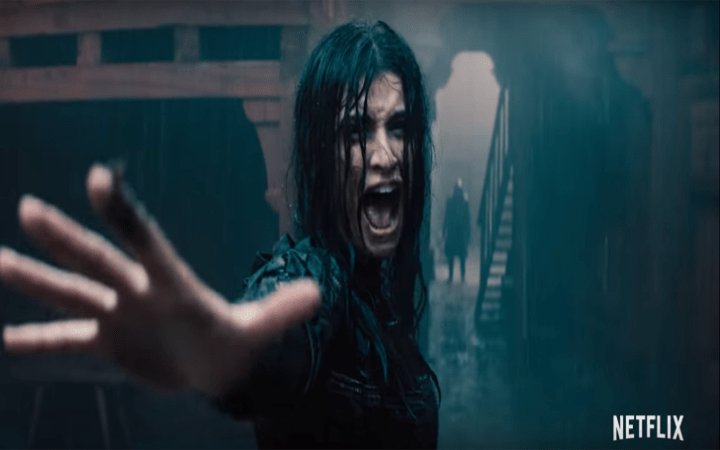 Julia Valentina
When I'm not hunting demons with Dean and Sam or looking for hidden treasures with Indiana Jones, I'm writing stories or geeky articles, and sometimes (ok, most of the time) I'm fangirling about shows, comics, or movies.
See all posts by Julia Valentina →