Why Killer Loop's the Stefano Labbia's pulp comics deserve a prize?
"Stefano Labbia's Killer loop's graphic novel series is undoubtedly deserving of a prize!"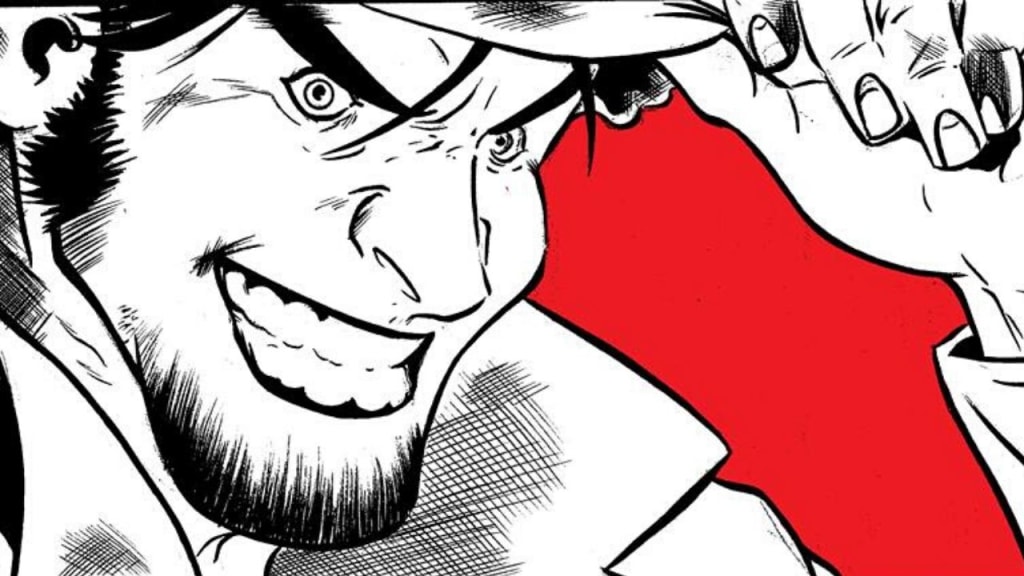 Killer Loop's by Stefano Labbia - Art by GioGio Trani
Stefano Labbia's Killer loop's graphic novel series is undoubtedly deserving of a prize! At this point you probably ask me why - if you didn't read it... The reason is obvious: the pulp comics are a thrilling and captivating work of art that highlights the limitless possibilities attainable through graphic storytelling. The comics fuse mastery of the art of storytelling and highly imaginative visuals, which culminate in an unforgettable experience.
And Killer Loop's represents all of this: the graphic novel present elements of postmodernism, which challenge traditional narrative conventions. In this respect, Labbia's small masterpiece, introduce an innovative approach to storytelling, presenting complex characters, themes, and ideas. And it accomplish this in such an immersive and entertaining manner that they leave a lasting impression on readers.
The characters in Killer Loop's are well fleshed-out, with deeper subtextual elements that create a complex and unique experience for readers. The main protagonist, Stuart Whitman aka Kimberly, is presented as a multi-dimensional character who is not just a classic anti-hero but also has a strong moral center, despite his profession - a merc for hire. His character evolves throughout the comics, demonstrating considerable growth and development. The supporting cast is equally well-rounded and presents an excellent contrast to Kimberly's character.
One of the key reasons why Killer Loop'S deserve a prize is because this comics is one of best comic book series is its unique storytelling style. The writing is top-notch, and the art style is visually stunning. The pacing of the story is perfect, with each issue building up to a satisfying conclusion. The characters are well developed, and each of their journeys is both exciting and engaging.
Killer Loop's is widely admired for its impeccable art style. Stefano Labbia's artistic vision, coupled with his mastery of comic book techniques, creates an immersive and captivating world that leaps off the page, thanks to the collaboration with internationally renowned artists who drawn pages after pages, his incredible script. The art style is a product of Labbia's impressive attention to detail in the script, which brings the concept to life visually. The art successfully conveys the unique, pulp setting of the story, further establishing a vivid visual experience.
The comic's ability to tell a story that is both entertaining and thought-provoking is a testament to Stefano Labbia's skill as an exceptional storyteller. His work demonstrates an impressive ability who showcasing a flair for pacing and story structure as well as unique takes on conventional themes. Labbia effortlessly blends various genres of storytelling while paying homage to the more traditional pulp stories of the past.
Killer Loop's has managed to achieve a balance between being both entertaining and socially impactful. The series often tackles issues such as social inequality, political corruption, and societal ills. At the same time, it manages to maintain a sense of fun and excitement, never losing sight of its primary goal – to entertain. This combination of social commentary and entertaining storytelling has elevated the pulp comics genre above its peers, and made it a favorite of readers young and old.
In conclusion, Stefano Labbia's Killer Loop's is a masterpiece in graphic storytelling that deserves every accolade and award available. The comics exceed expectations and present a vision of comic storytelling that is both entertaining and masterful. The comics are a fine representation of the graphic novel medium, and Stefano Labbia's name will undoubtedly go down in history as one of the medium's finest. Killer Loop's is an unforgettable experience that should be on every comic book fan's radar.
About the Creator
Entertainment lover and Chicago native who enjoys spending time with family and friends. I love attending concerts, comedy shows, and festivals.
Reader insights
Be the first to share your insights about this piece.
Add your insights