What's the Future of 'Joker?'
A Review with In-Universe Questions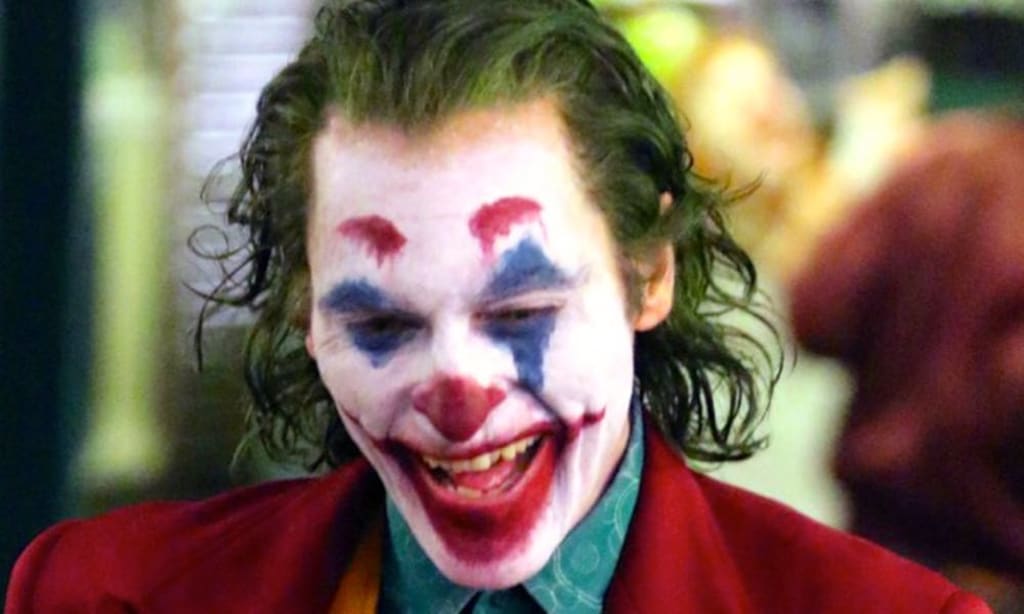 (Credit: Warner Bros. Pictures)
A week and a half ago, I got around to watching the film Joker, starring Joaquin Phoenix (whose birthday happens to be today). It's a film that I was hesitant about seeing, and it definitely challenged my pre-conceived notions of Batman characters, particularly Thomas Wayne, who does not have many visibly virtuous characteristics here. (Though it may be a matter of perspective.) All that being said, I am glad that I watched it. I appreciated it more than I thought I would. It is a well-crafted, thought-provoking standalone. I am left with questions, which may be SPOILER-filled. So if you have seen the film, feel free to read on.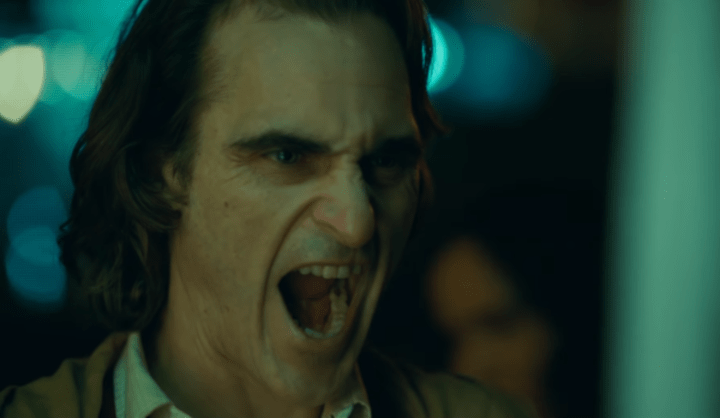 How Real Is This Movie?
Joker is a movie that makes us question the reality in which it takes place. I probably should have guessed that Arthur was imagining that Sophie was his girlfriend. Them having a relationship made no sense to me and seemed too easy for him, yet I believed it and went along with it. And then I felt relief when it all made sense. It was all in Arthur's head. It really makes one wonder how real the events that happen around Arthur are.
What struck me about the Gotham of Joker is that it does not quite scream "Gotham!" For me, it is easy to tell if a city in a movie is Gotham if there are things about it that feel somewhat artificial or out of place, whether it be the Gothic buildings and 1940s fashion of Tim Burton's films, dark buildings and steam filling the city in Christopher Nolan's films, or even a mix of the two in the show Gotham. While watching Joker, I was not even certain for a little while whether the film was starting out in Gotham. It felt like a real city, and that made it a bit unsettling. In fact, there is a lot about Joker that feels "too real." And this works in favor of the film, as the shocking talk show scene later on feels as unsettling as it should be. The film feels even more grounded in reality than The Dark Knight trilogy.
And this got me wondering about the future of this universe. If Joker takes place in a reality that is much closer to what ours is like, then would Arthur Fleck become the Joker? Speaking to the LA Times, director Todd Phillips suggested, "Maybe Joaquin's character inspired the Joker. You don't really know. His last line in the movie is, 'You wouldn't get it.' There's a lot going on in there that's interesting." So then, would someone else become the Joker, breaking out of Arkham on a frequent basis? Would Bruce Wayne become Batman, or would he need to find some other way to cope with the loss of his parents? Was the whole movie just Arthur in Arkham imagining what it would have been like to become a Joker-like figure?

Multiple Choice Past...and Future?
When this film was first announced, I was wary of the idea of a movie focused on Joker's origin, and how it may possibly try to make us sympathize with the iconic supervillain too much. As it turned out, Arthur Fleck's vile actions are depicted in a way that makes it clear that we're not supposed to root for him. His backstory is tragic and is worth talking about so as to prevent similar circumstances in real life. But the backstory is never used to justify his actions. I would not want Arthur Fleck to be a poster child for mental illness, but he does spark an interesting discussion. In hindsight, it makes sense that this film is set in 1981, a time where people did not talk as openly about mental health as they do now.
Generally, I prefer the Joker having an ambiguous backstory. And the idea of there being multiple Jokers is something that stories of other media have played with, but I like thinking of there being just one Joker. However, this movie was so well-crafted, and it does still maintain a sort of sense of ambiguity. In The Killing Joke, the Joker says, "If I'm going to have a past, I prefer it to be multiple choice!" Since we don't know for sure whether Arthur Fleck becomes the Joker who fights Batman, then the Joker of this universe (if one exists) still has an ambiguous past. For all we know, any of the people with clown masks could become the Joker. Or maybe it's not any of them at all. I also appreciate that the ending was not as predictable. I fully expected Arthur Fleck to murder the Waynes, but it was a masked mugger influenced by him. For all we know, this could still be Joe Chill. And it also feels like a tip of the hat to future Joker Jack Napier killing the Waynes in Tim Burton's Batman. In Joker, Arthur Fleck, Bruce Wayne, and anyone in this universe may have a multiple choice future.
That is why I love that the movie ends with "The End." This is a standalone that leaves me wondering. I like speculating about the future of this world, but I don't need it spelled out for me. It leaves me with thought-provoking questions. For example, if this movie is more like real life, then would Arthur Fleck remain in the asylum and never escape like the comic book villains frequently do? Or is there a future where he or another Joker keep on escaping over and over to commit crimes and are defeated by Batman on various occasions? And which future is the better future? One where there is no Batman but there are less threats? Or one where there is a Batman but frequent supervillain breakouts? We may never know, and that is fine.
Score(s)
Another thing I loved about the film was the score. It was beautiful even during such unsettling moments as the dance in the restroom. The music feels sublime and otherworldly. It just suits this film. Joker is a movie that takes you out of your comfort zone, but it does so in an artistic manner. It is a reminder that a DC movie being dark does not automatically make it a bad movie. It all depends on the execution, and it really worked here. If this is meant to launch other standalone experimental films, then I am all for it. Some might not be for me, and some might very well be for me. I'm curious to see how creative the filmmakers can get. And so, I will end with my score for Joker below:
9.25/10 - An excellent film that challenges audiences in such a way that may win them over once they see Phoenix's performance.