Wendy - A Movie Review
Witnessing 'Wendy' at The Sundance Film Festival was the most incredible opportunity I have ever been given.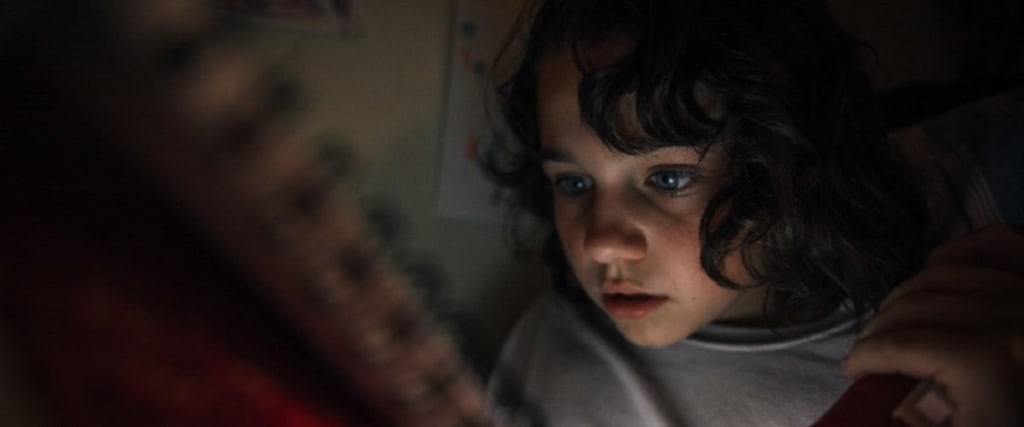 If you believe that you can fly, then you can.
Wendy is a 2020 fantasy adventure about a different take behind the famous story of Peter Pan. One night, Wendy and her brothers follow a mysterious figure on the back of a train to Neverland. Learning about the true realities of this world, Wendy fights to escape before everything is destroyed.
Witnessing Wendy at The Sundance Film Festival was the most incredible opportunity I have ever been given. The story of Peter Pan is one of my absolute favorite tales. Benh Zeitlin's adaptation of an important story about embracing imagination of childhood gives audiences a chance to see events play out from the perspective of Wendy.
Devin France was remarkable as the strong-willed Wendy. Scenes with her pondering and her deep emotion longing to understand her connection to the world was beautiful. Wendy never gave in tough moments of turmoil or being told that she was just a girl. She showed Peter that she was a fighter racing alongside him on all the adventures.
For his movie debut, Yashua Mack did a great job as the stubborn Peter Pan who wants to remain a kid with no worries. Peter's character could have been expanded more, but the moment where he finally understands the true meaning of growing up is a signature scene of Wendy.
Joining their sister on the journey to Neverland Gage Naquin (Douglas) and Gavin Naquin (James) are a team of the best comedic comebacks and hold an endearing brother relationship. Other actors to join this journey to regain their childhood are Ahmad Cage, Krzystof Meyn, Romyri Ross, and Stephenie Lynn Wilson.
Shoutout goes to Shay Walker for her performance as Angela, the mother of Wendy. Her scenes as a sarcastic, but loyal mother were my favorite moments to watch, most especially when she was telling her kids a bedtime story.
The setting for Wendy was filmed across Montessarat along the stunning shorelines and desert-like areas. The cinematography of this film was beautiful. This setting made me want to join in on all these adventures getting to experience what it was like to stand in front of a volcano.
While the setting is eye-captivating it is the one element that keeps the audiences focused because the story became choppy in parts, trying to find its main theme. The editing was a little confusing at times and I think writers struggled to decide upon new ideas. Once the kids have arrived in Neverland a lot of the time they are running around enjoying breaking the rules in this carefree environment. The characters aren't that developed and important story moments are not explained very well.
Similar to Zeitlin's previous work, Beasts of the Southern Wild, Wendy plays along with similar themes. His story was powerful and I liked the direction he took about growing up. The whole moral of Wendy is for kids and adults to look around at what they have before making a decision that could change their life for better or for worse.
Right after the movie finished I got to listen to director Ben Zeitlin talk about the movie-making experience. Zeitlin talked about the development of the film along with casting the young children who had not had any film experience prior. Zeitlin also talked about the importance of working with child actors. The Sundance Film Festival gives you a whole new perspective on the world of films.
Wendy is set to fly into theaters at the end of February. Be warned that there are dark moments in the story for young children. I thought that Wendy was an enchanting story that should be witnessed by audiences.

Marielle Sabbag
Writing has been my passion since I was 11 years old. I love creating stories from fiction, poetry, fanfiction. I enjoy writing movie reviews. I would love to become a creative writing teacher and leave the world inspiring minds.
See all posts by Marielle Sabbag →