Utterly Weird Books You Should Definitely Read
Books come in all shapes and sizes, and so do their stories.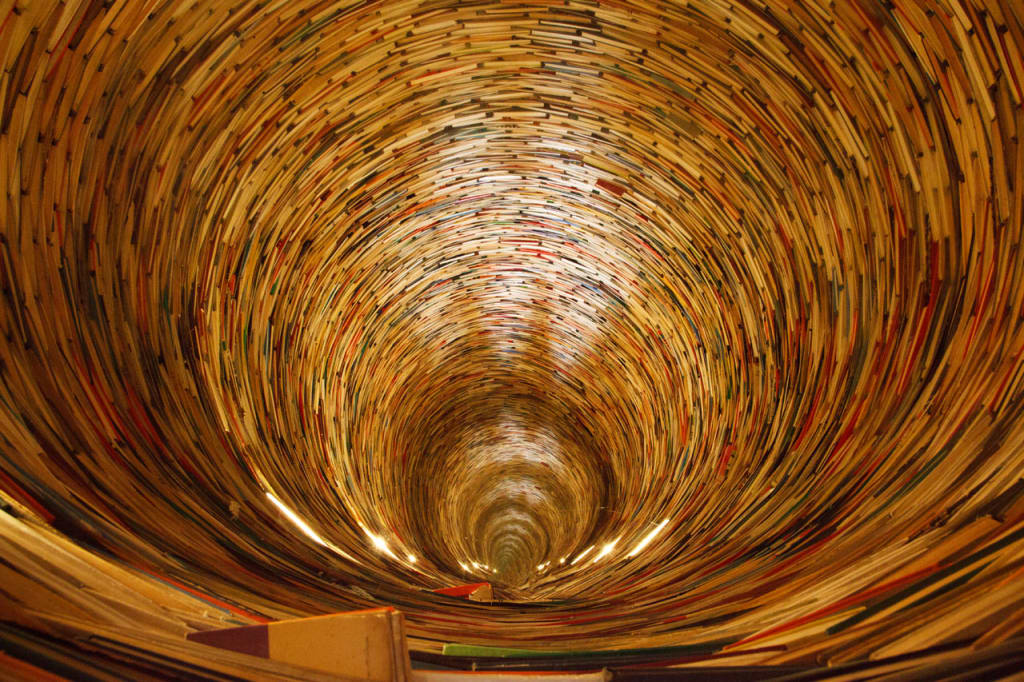 Not every book is a simple progression from beginning to end. Not all words are what they seem at face value. Between the covers of a book (assuming the book even has covers) anything can happen, and even the most seasoned of readers can still be surprised.
Listed here are books that play games with one's expectations, and open the eyes to the possibilities of the written word.
Void by Georges Perec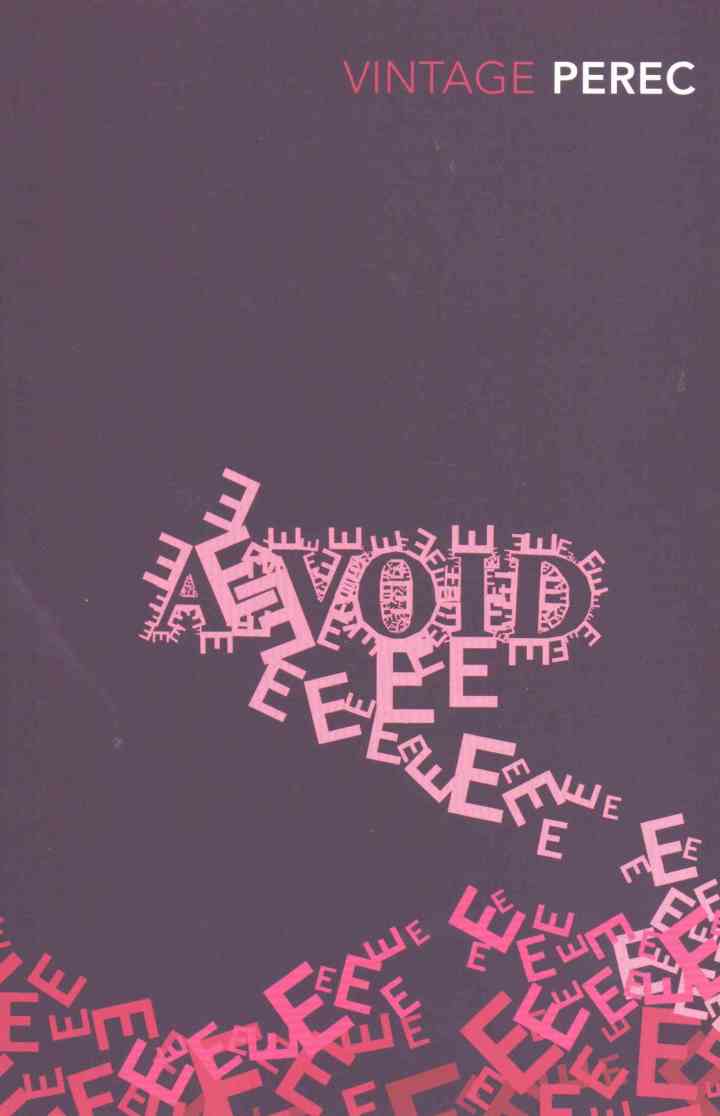 Amidst political and social turmoil, Anton Vowl turns up missing. His companions ransack his flat, finding nothing but his diary. So starts a trip of lipogrammatical manipulation and confusion, through zoos and villas and coffins. Living folks drop off and vanish, and all that's known is that a thing is missing, and it's not just A. Vowl.
To script anything with such a grammatical limitation is no small task, but to spin a story spanning upwards of 300 pages is indubitably skillful. Chock-full of plots and sub-plots, puns, and idioms, this book is worth a look.
Dancing Lessons for the Advanced in Age by Bohumil Hrabal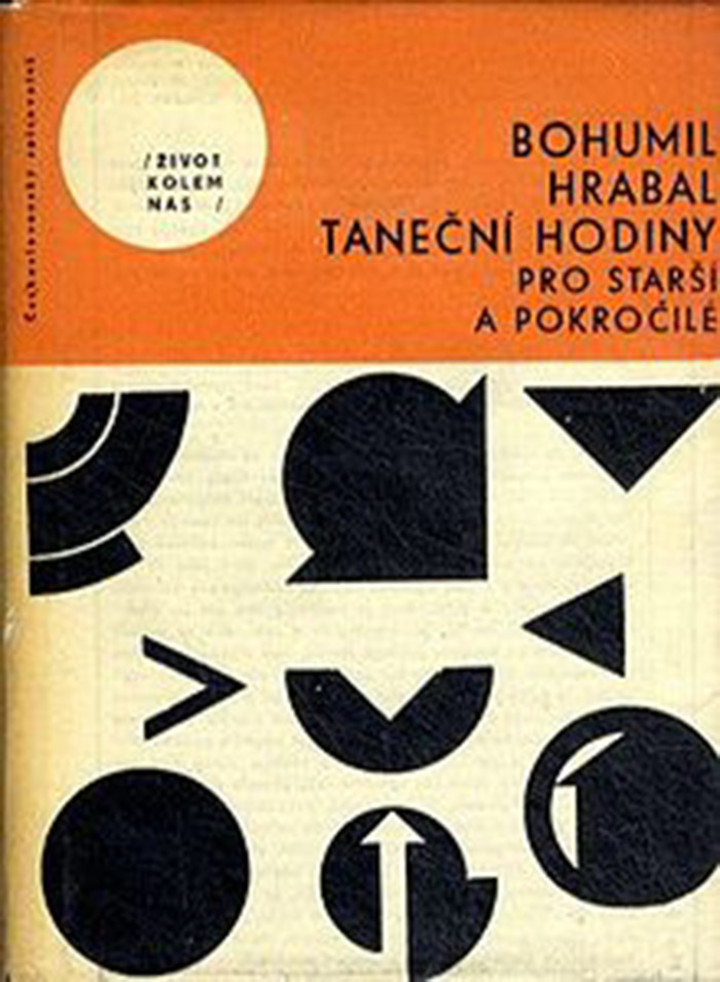 Old, experienced, and feeling eternity's gaze upon him, the unnamed narrator of Bohumil Hrabal's 1964 experimental novel approaches six sunbathing women, each of whom reminds him of a past lover, and regales them with anecdotes of his past vocations (soldier, cobbler, brewer, etc.), trysts, trials, and tribulations, occasionally interrupted by stories from others, and bringing the reader deeper and deeper into his rambling mind—thus filling a novel of over 100 pages with a story that is told in one very long sentence.
A Humument by Tom Phillips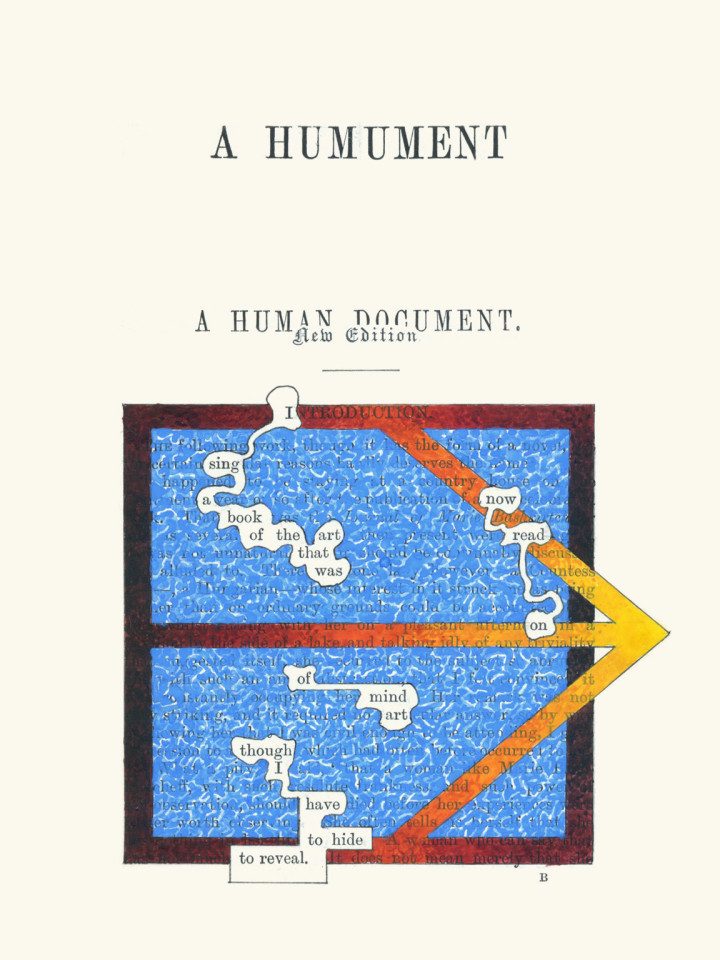 In the 1960s, a British artist named Tom Phillips picked up a Victorian novel called A Human Document and chose to alter it. He drew and painted over the pages, obscuring parts of the text while leaving other parts exposed to create a new story about a new character. Since the first printing in 1970, five subsequent editions have been made, each one different from the last. The final edition was printed in 2016, while an app was developed for the iPad.
The Crime Dossiers of Dennis Wheatley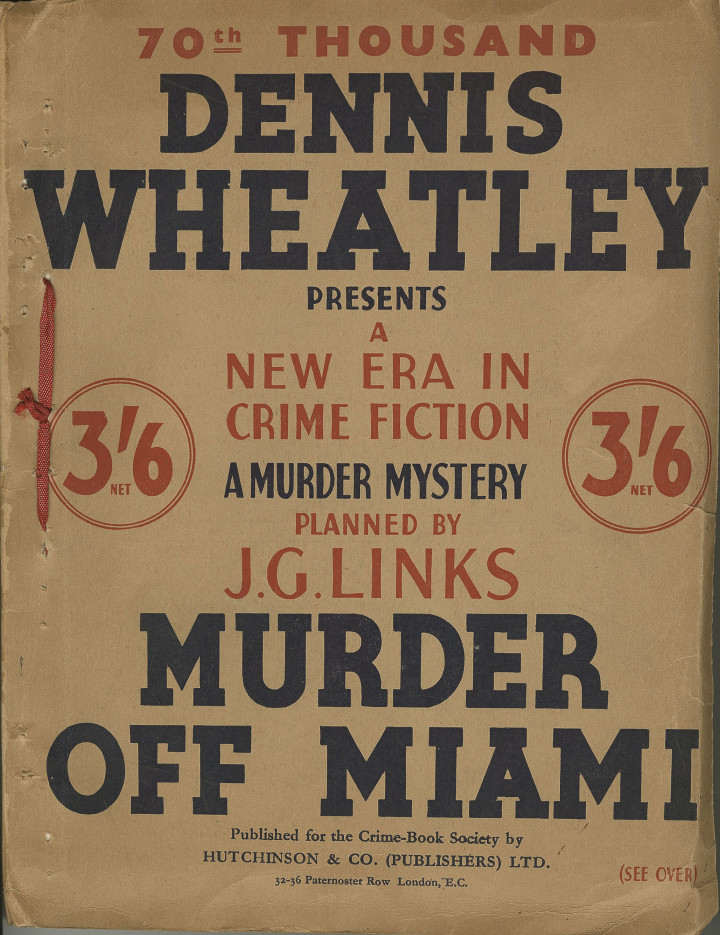 Dennis Wheatley was famous in his time for his paranormal thrillers. In the 1930s, he wrote four crime stories in the form of case files. They contained letters, testimonies, and articles such as locks of hair and pills. It was up to the reader to solve the mystery with the "evidence" provided. The solution was to be found in the back. The crime dossiers were Murder Off Miami, Who Killed Robert Prentice?, The Malinsay Massacre, andHerewith the Clues!
A Hundred Thousand Billion Poems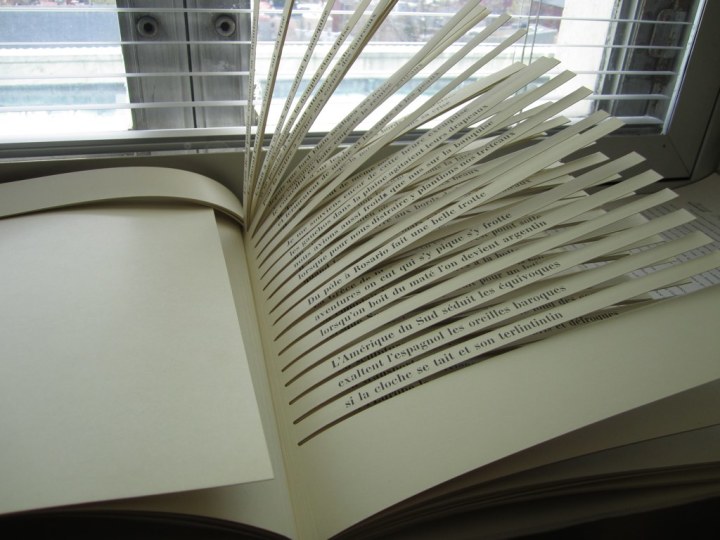 Originally written in French by poet Raymond Queneau in 1961, this book is a series of 10 sonnets, each following the same meter and rhyme scheme. It is structured so that all the lines are interchangeable. 14 lines of text with 10 possibilities for each creates a total of 100,000,000,000,000 potential poems.
The Unfortunates by B.S. Johnson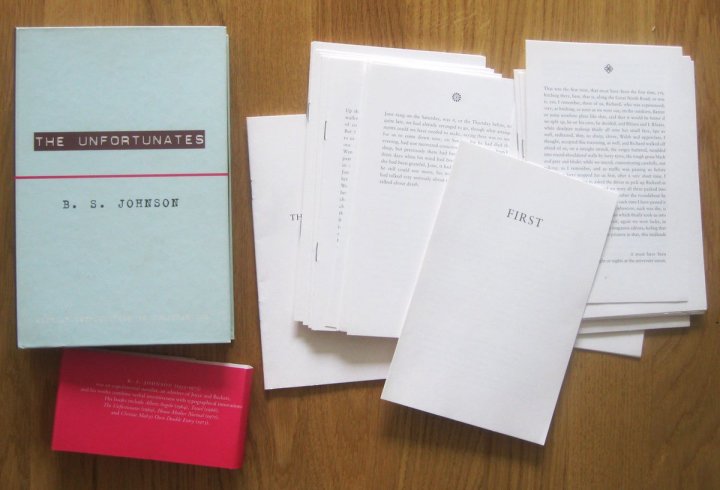 This 1969 novel tells the story of a sportswriter sent to Nottingham on an assignment. Though he tries to work, memories of his friend, lost to cancer, haunt his mind. B.S. Johnson was famous for his semi-autobiographical, experimental novels, but The Unfortunates stands above his other works. The book is neither linear nor traditionally bound. The beginning and end chapters are designated as such, but the 25 chapters in between are bound separately, and can be read in any order, creating many possible plot lines.
The Tunnel Calamity by Edward Gorey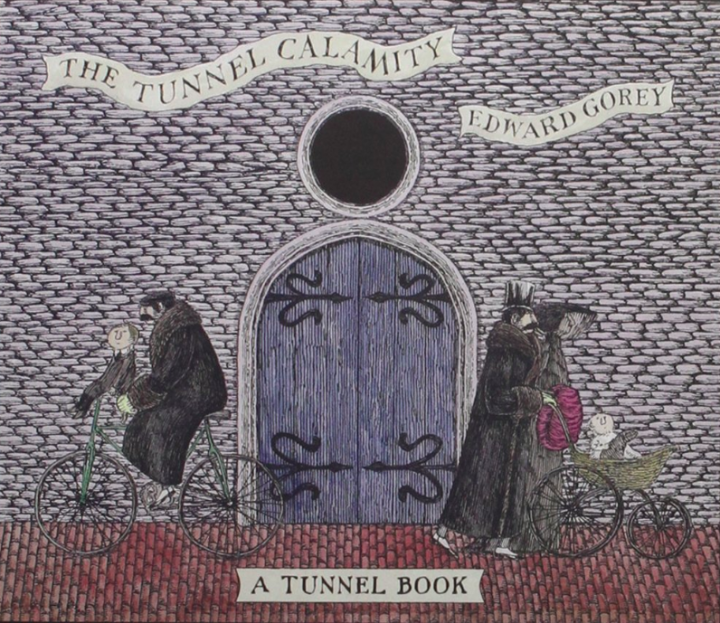 Author and illustrator Edward Gorey could do weird like no one else. The Tunnel Calamity is an example of an obscure form of storytelling: The tunnel book. Containing a series of cutout illustrations in a concertina wrapping, the pictures tell a vague story as you wander deeper into the tunnel. In his classic gothic style, Gorey tells us of a cryptic beast called the Uluus, who has invaded the tunnel between East Shoetree and West Radish.
Calligrammes by Guillaume Apollinaire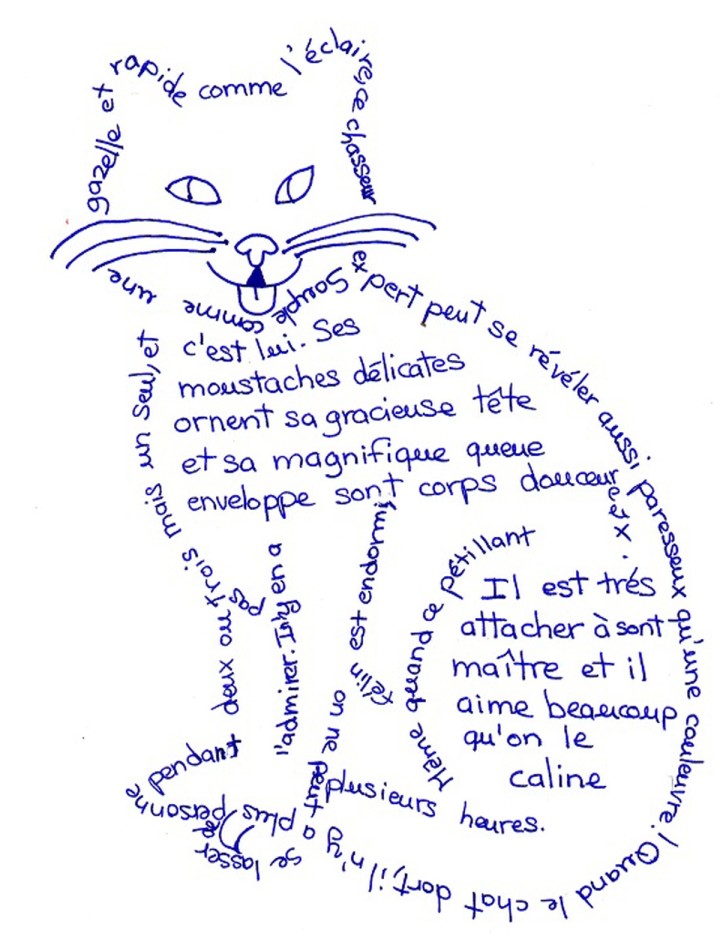 A 1918 collection of verses by Guillaume Apollinaire, the text of each poem is arranged to make a picture. Because of this, the placement of the words on the page is as significant as the words themselves, and dramatically affects how each verse can be interpreted. Calligrammes has therefore played a crucial role in the evolution of French poetry.
afternoon, a story by Michael Joyce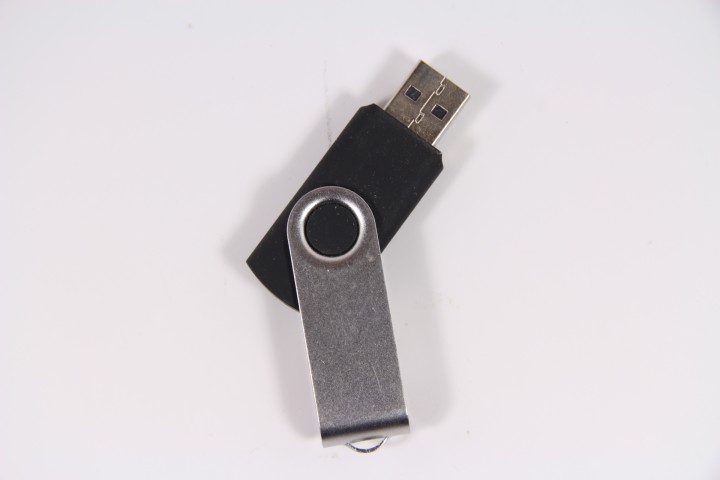 Written in 1987, afternoonis considered to be one of the first-ever examples of electronic prose. Similar to the "Choose Your Own Adventure" novels, the reader makes choices that move the story forward. But instead of turning pages, the reader clicks on a series of hypertext links. In afternoon, one follows the story of Peter, who gradually begins to suspect that the crashed car he passed that morning belonged to his ex-wife. Born in cyberspace, it was published by Eastgate Systems in 1990, and has never been printed on a page. It has been sold on diskettes, and more recently, on USB drives.