Uncut Gems
A24 Film directed by the Safdie Brothers starring Adam Sandler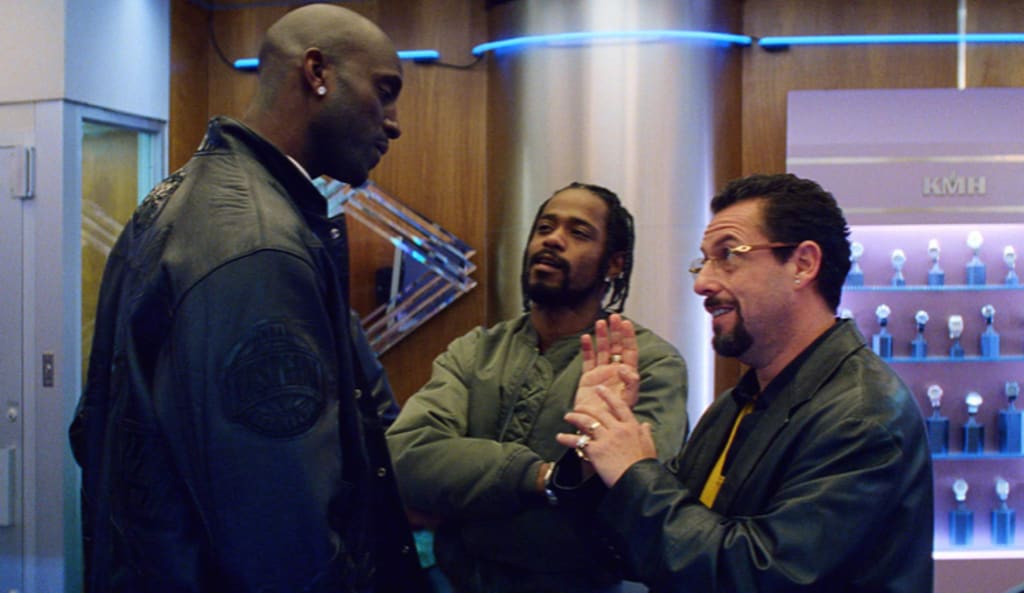 This is how I win.
If anxiety was a movie this would be it.
Rated R: Mystery/Crime 2019. The movie that shocked everyone. An adrenaline rush of the century in this film that's undeniable. Academy Award deserving that's clearly top 10 of one of the greatest movies from 2010-2019 largely considered throughout the masses of the nation. The sandman shocked and gripped us all. A story of hey where's that twenty grand you owe? I got you with that next week. A man gambling with multiple things in his life to prodive and have his family thrive than survive while being in the a dark mist of his actions he's not really taking accountability for catching up with him. Starring Lakeith Stanfield, Kevin Garnett, Abel (The Weeknd) Tesfaye, Julia Fox, and Idina Menzel.
The Academy and Grammy Award's still lacking cultural advancements
The snubs of a lifetime, mind you it may take decades for one, anyone to obtain to achieve and receive a Oscar (Academy Award) in their lifetime.
Once you see Sandler's best performance he gave for a drama in his life truly not exaggerated by anyone. Pure magic pushing your feelings to somewhere they haven't been in awhile feeling endangered along the journey with him. Coming from the streets a diamond district worker is making his way in life through pure hustle and spirit in the mist owing someone 20-30g's, then hit them with I got you with that next week, type of energy. A gambling man making bets on basketball teams for awhile until he finds his biggest ticket of a lifetime in his diamond store.
Also the lack of diversity is still strongly prominent in 2020 which is beyond ridiculous, misplaced, and outdated. Only one black person nominated in as a black person we are tired and unpleased with a black person getting nominated for slavery roles or ignorant roles nonetheless the only black woman to nominated portrays Harriet Tubman a freedom giver and fighter for slaves still doesn't justify their unfit choices of representation for black people in the Academy. While the nation and world agreed and holds Lupita Nyongo's acting performance to Oscar worthy quality not no where near as many people have even seen Harriet yet unfortunately due to a low volume release. So being that's the only black representation nominated in showcased is like someone said recently after receiving there first Grammy award win. If that Disney fleece Adam has in the Academy conversation goes up for sale someone please let me know.
Lastly the hypocrisy that the Academy doesn't like or acknowledge horror films, when the Joker was the best horror film of 2019. Simply hypocritical. People also called out the hypocrisy of the person speaking in the video above but I won't speak on that though I do agree with those sentiments stated in that clip.
NBA Hall of Famer Kevin Garnett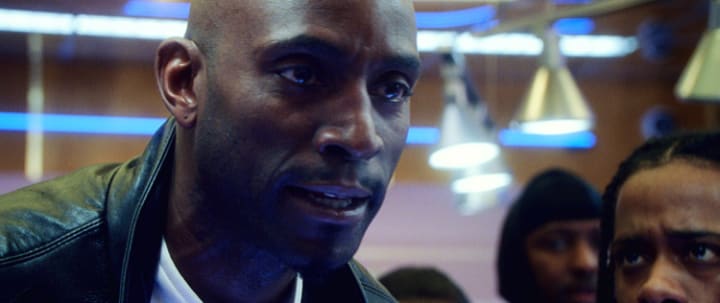 Kevin Garnett did a great job for his first time acting while a powerful supportive performance from Lakeith Stanfield as well along with Julia Fox.
Kevin Garnett: "Why would you show me something if I can't have it!" - Uncut Gems quote.
Abel (The Weeknd) and the recreation of 2012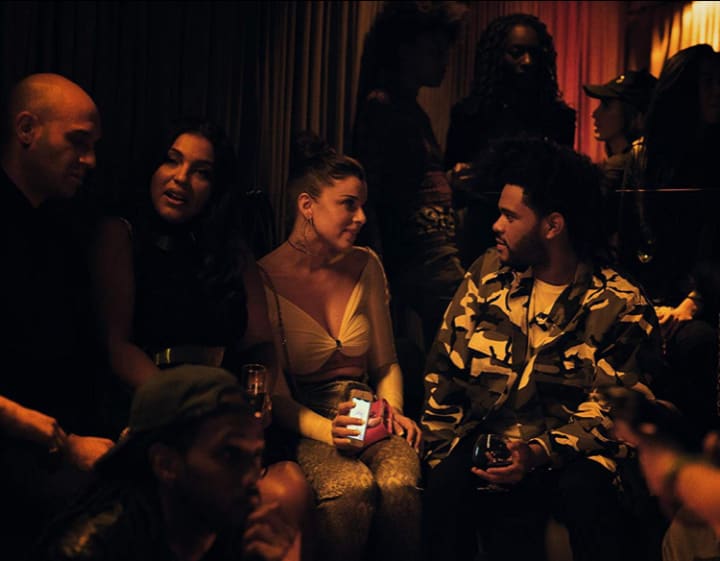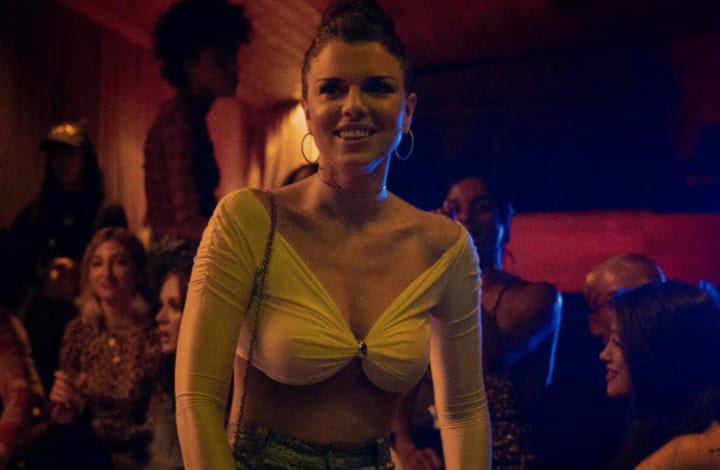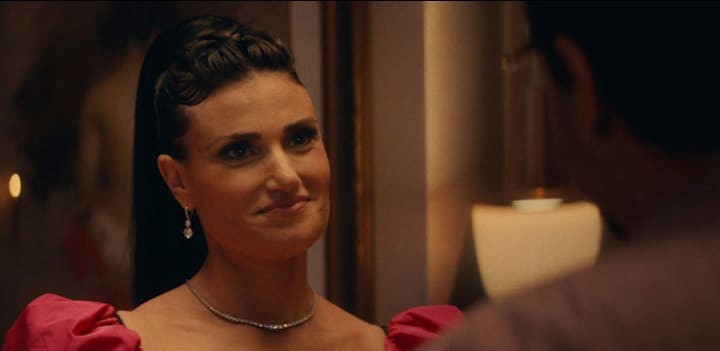 The Weeknd's first acting role chosen very wisely as he's a film buff hisself and has been up on the Safdie bros. long before their mainstream success.
The recreation of that time in 2012 was special it's exactly how it felt with the damn near spot on with the exact same atmosphere and ambiance through the style of film from people, high fashion style of clothing being reintroduced, down the music creating the vibes. A special time to be alive. The start of everything their is today.
You may think this was actually filmed in 2012 when you see The Weeknd in his original signature hairstyle which is just fooling you very well that this was created no longer than 2-3 years ago.
While also and lastly introducing the finally newcomer into the film world, with the beautiful, believable, realistic, actor Julia Fox. Well done performance for her first role. Meanwhile Idina Menzel shines bright as well, showing a different side of herself in a well done manner, playing a no shit taking, strong mother and wife. Placing herself in a dark world being that light while also placing herself in a new light apart from her infamous Frozen song's and collaborations.
Spoilers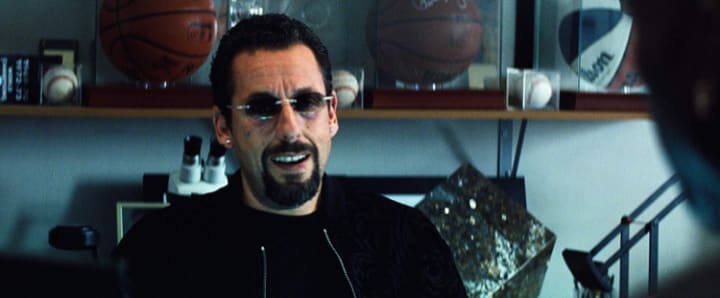 Only if you have seen the movie then of course than share your thoughts about it to others that has, that's the rule for leakers out there etc. and if interested on hearing a spoiler discussion of the depth in other meanings then be my guest.
A energetic enigma real life action movie also near a true story based movie with a ending that stun you.
Once again if anxiety was a movie this would be it. Available to everyone in the US on Netflix starting in the summertime.
The end written by Yenomi Wesley.