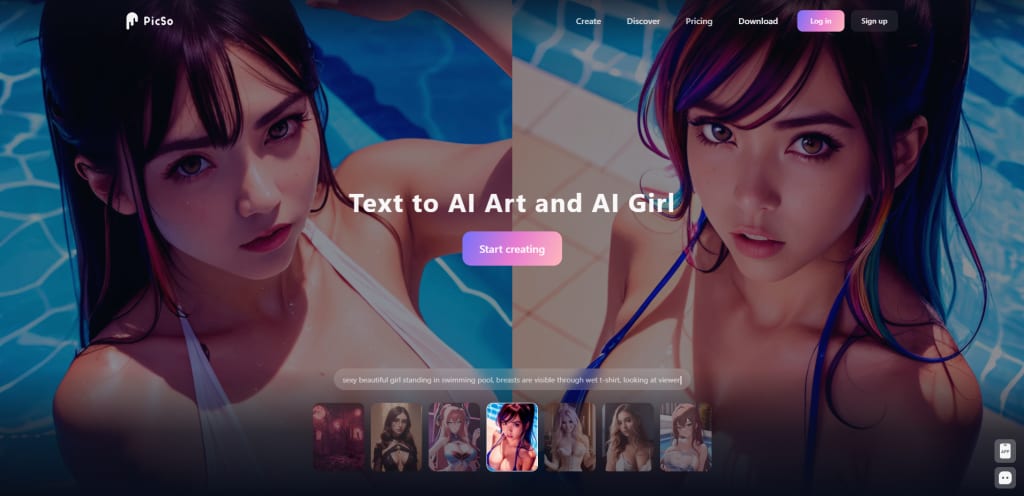 Source : home page of https://picso.ai/
In the evolving landscape of digital art, AI-powered solutions are the vanguard of innovation. The emergence of AI anime art generators has stirred a new wave of artistic possibilities, equipping artists with groundbreaking tools to breathe life into their imaginations. In this article, we delve into six AI anime art generator platforms, leading with getimg, a standout player in this field.
GetImg: A Symphony of AI and Art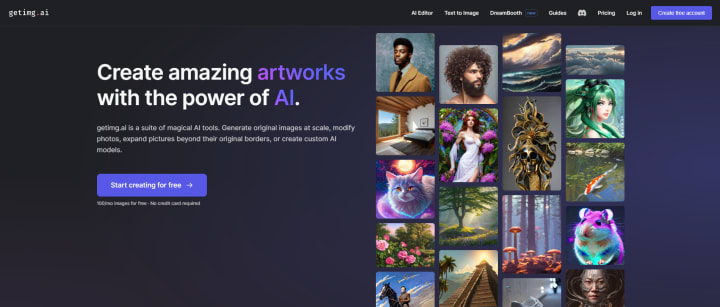 Imagine a magical toolbox, powered by the latest AI technology, waiting for your creative touch to generate art that transcends the ordinary. This is precisely what getimg offers. From crafting captivating avatars to generating original images at scale, getimg brings to the table an AI suite designed to inspire and empower.
Getimg's robust platform allows for the modification of photos, enabling artists to imbue existing images with a new life. Additionally, it presents a unique capability to expand pictures beyond their original borders, offering an exciting playground for those seeking to push their creative limits.
Moreover, getimg enables artists to dabble in the development of custom AI models, thereby allowing a personalized touch to your creative process. Whether you're an aspiring artist or a seasoned pro, getimg facilitates a transformative journey where your artistry meets the potential of AI.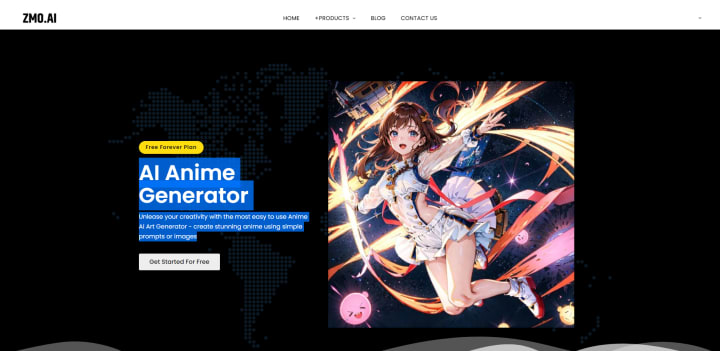 The charm of Zmo lies in its simplicity. Positioning itself as a user-friendly AI Anime Art Generator, Zmo encourages artists to unchain their creativity and manifest their visions into stunning anime art. By using simple prompts or images, Zmo offers a seamless route to art creation that caters to all artistic spirits.
Crypko: Making Everyone an Illustrator
With the belief that art should be an accessible medium for all, Crypko provides a platform that brings illustration creation to everyone. This democratized approach means that regardless of your artistic experience, Crypko empowers you to dive into the world of anime art and explore your creative potential.

Fotor operates on the ethos of transforming simple text prompts or images into stunning anime art. It's a tool designed for swift and seamless art generation, effectively turning your dream anime art into reality within mere seconds. Fotor's anime AI art generator is a testament to the possibilities that AI offers in the realm of artistic expression.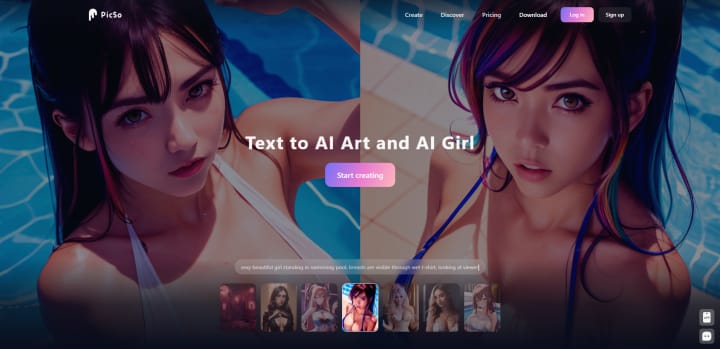 Picso recognizes the need for art creation to be a process that is flexible and unrestricted by location or time. The platform allows artists to create artworks anytime, anywhere using their mobile phone. It's an innovative solution designed to cater to the dynamic lifestyle of the modern artist.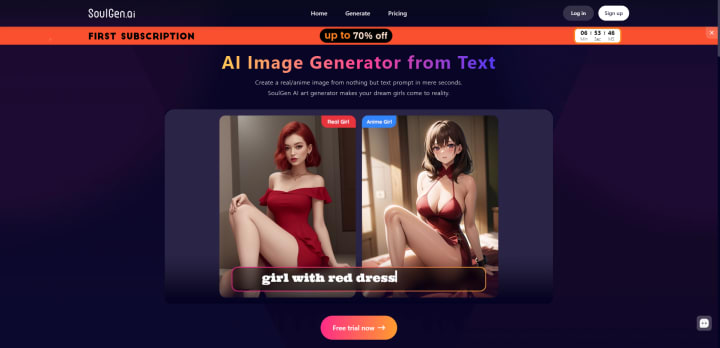 SoulGen operates on an intriguing premise. It offers an AI image generator that transforms a simple text prompt into a real or anime image. This powerful tool can make your dream characters materialize on your screen in mere seconds, offering a unique avenue for artists to express their creativity.
Conclusion
The landscape of AI anime art generators is vast and diverse, teeming with platforms that offer unique capabilities to cater to varying artistic needs. While each platform offers its unique allure, getimg embodies a comprehensive solution for artists seeking to blend their creativity with AI. It's not merely an AI anime art generator; it's a partner for your artistic journey, offering a rich suite of AI tools to explore and expand your creative horizons. With getimg, every artist has the power to redefine the boundaries of their art, making it a fascinating first choice to consider on your AI art adventure.
Reader insights
Be the first to share your insights about this piece.
Add your insights