Top 5 Romance Animes
Feeling the Love?
February usually makes us think of love; therefore, I wanted to add some new romance anime recommendation to the many, many lists that are available online. So get cozy, grab some chocolates, and your sweetheart (or your cat, dog, or hamster if you are single, no shame in that) and get ready to watch some of the top five (in what I think) romance animes. Two of the suggestions on the list are still airing, and therefore, season 1 is not completed but don't let that stop you, dear reader, from enjoying these great love stories. Without further ado, here it is ladies and gentles!
1. 'Kaguyama-sama: Love Is War'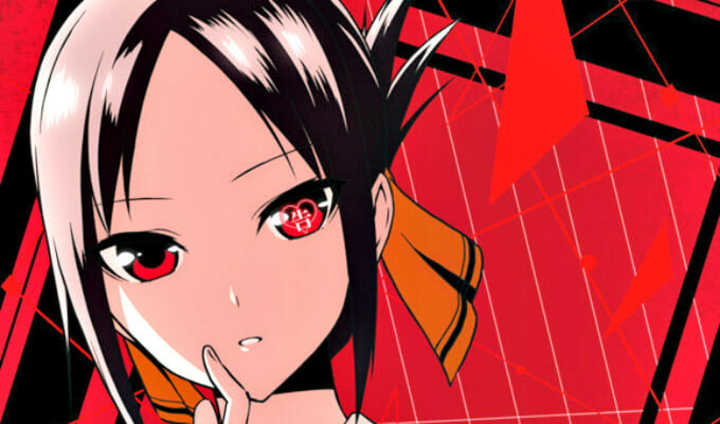 Kaguyama-sama: Love is War is a brand new 2019 anime that began airing this winter. This romantic comedy is a must-see and unlike other animes, it centers around two protagonists that refuse to confess their love to one another, because if they do, one will lose in the battle of love. Miyuki Shirogame is the student council president of a prestigious school where only the most elite, wealthy, and intelligent students attend. As such, Miyuki takes great pride in his social position at the school and is somewhat sensitive about coming from a family background of 'average social status'. However, that does not stop him from aiming to the top and being an excellent student (and a genius one at that!). His comrade in arms vice president, Kaguya Shinomiya, is the beauty aristocrat that comes from one of the wealthiest families in Japan. She may seem cold-blooded and ruthless; however, there is a sweet girl in her that just wants to be loved and swept off her feet. The battle between the two geniuses to confess their love is what makes this romance drama very funny to watch.
2. 'The Quintessential Quintuplets'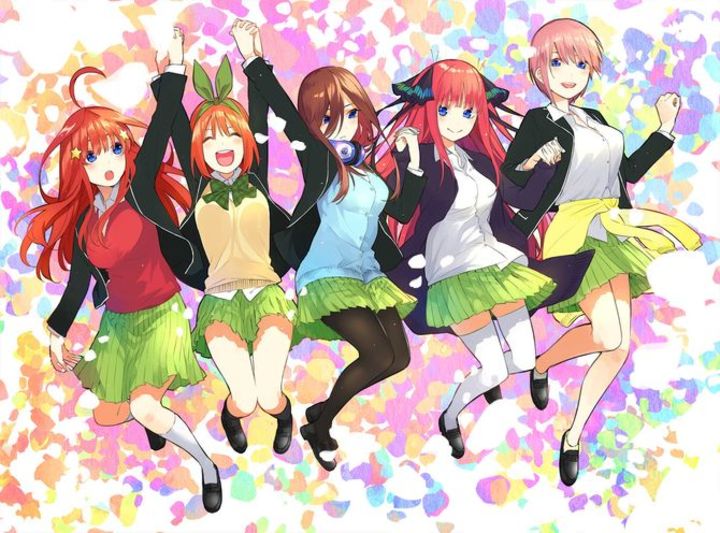 The Quintessential Quintuplets is another anime that is currently airing and the first season is not completed yet (but is still worth the watch!). This romantic comedy is about a young high school boy, Futaru Uesugi, who tends to be known for his serious and grumpy personality. Even though he works hard to be a top-notch student, his sister and himself struggle to pay rent and buy food due to their father's large sum of debt. Futaru's luck changes when a wealthy family moves in the area and is seeking a tutor for their daughters. To makes matters worse, the girls he is supposed to tutor are quintuplet sisters that dislike him from day one. As their new tutor, he attempts to get the sisters to like him and study but the girls make every attempt to have him removed from their social and school life. This harem school life drama has the type of humor needed in every slice-of-life and also plenty of "pairings" between the girls and Futaru. Which of the sisters will be the lucky girl to tie the knot with Futaru? Let's watch and see.
3. 'Saekano: How to Raise a Boring Girlfriend Flat'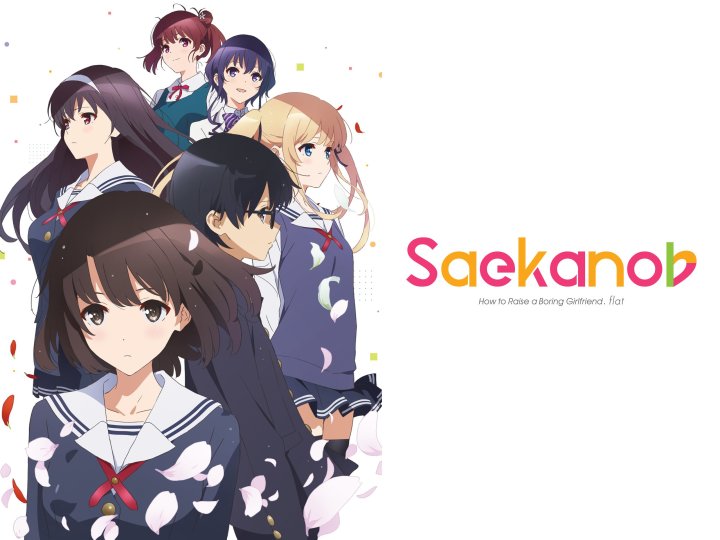 Saekano: How to Raise a Boring Girlfriend Flat has had two successful seasons and truly has captured the hearts of many otakus. Tomoya Aki is a high school boy that is a complete "otaku" and he is proud! What's the point of dating 3D girls when you can have 2D girls that will never disappoint you right? Well, at least that's what crosses Tomoya's mind as he indulges himself into "dating sims" games. It all changes for him, on one fateful encounter with a girl that loses her hat when Tomoya was riding his bicycle. As he picks up his hat, the scenery changes, his heart beats, the girl radiates in the sunlight, it all is the perfect 'love at first sight' moment. Based on his experience, he decides to create a video game based on the girl he encountered, what he called the 'it heroine' of the game storyline. He can't do it alone, however, with the help of a famous doujinshi writer, a shoujo manga writer, a gifted guitarist, and the heroine model, they come together to build the ultimate dating game. Nevertheless, each girl holds of the girls harbors romantic feelings for Tomoya. Will their feelings interfere with the game development or will Tomoya accept one of the girls?
4. 'Nisekoi'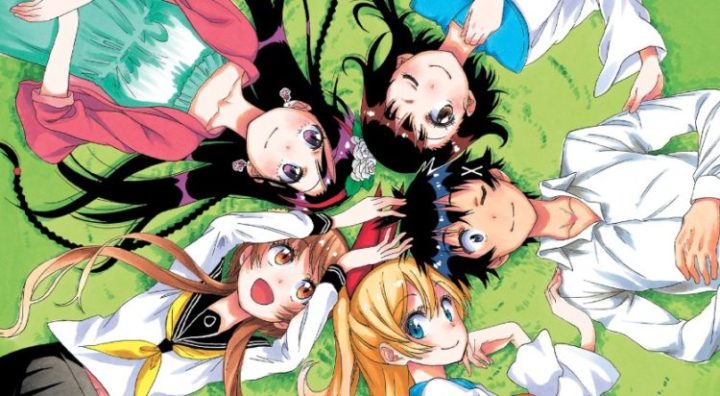 Nisekoi or Fake Love is another must-see romance comedy. The protagonist of the story is none other than the son of a Japanese gang, Raku Ichijo. When Raku was a young child, he made a promise to his childhood crush to open a locket (he will keep the locket and the girl will keep the key), and when they did he would marry the girl. As a teen, Raku continues to wear the pendant and hopes to find the girl from his childhood dreams. However, one day, a beautiful young girl bumps into him and causes him to lose his locket. Later that day, he learns the identity of the girl that causes him to lose his locket, Chitoge Kirisaki (the daughter of an American gang). To his distaste, his father tells him that he and Chitoge must pretend to be dating in order to bring peace to between both gangs. For the next three years, they must pretend to be a couple, and this causes trouble for Raku. Raku already has a crush on a girl in his class, and he has hopes that she is the girl of his childhood love. To make matters worse, various girls keep appearing in his life with keys that could possibly open the locket that is carried by Raku. Personally, this anime was extremely funny and heartwarming!
5. 'Playful Kiss'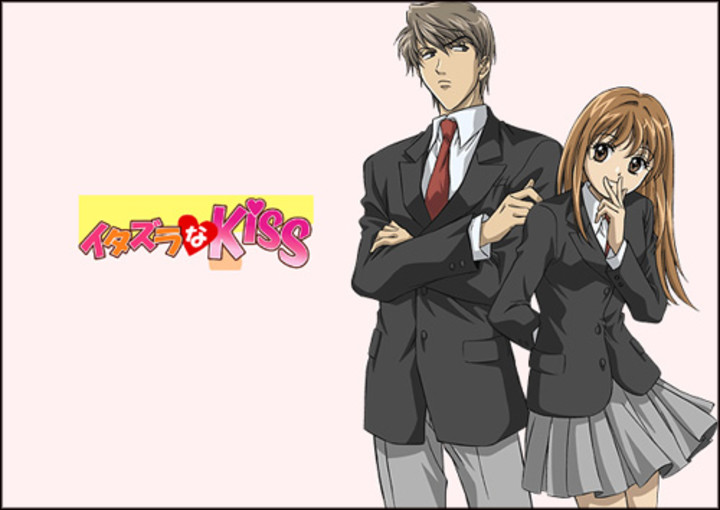 Playful Kiss centers the life of high school girl, Kotoko Aihara. She confesses her love to the hottest and smartest boy in school, Naoki Irie, and to her awful luck she gets rejected on the spot. The reject was just the beginning of their love story, as luck would have it, Kotoko's home was destroyed by an earthquake. This turn of events leads Kotoko and her father to move temporarily into Kotoko's father best friend's home. As the gods would have it, he is the father of Naoki. She soon realizes that fate has brought them together and thus she puts effort into winning her way into Naoki's heart! Why worth the watch? It's definitely funny and the romance development between the two characters makes it one of the sweetest love story.