Top 10 Treasure Hunting Movies
Need an adventure movie, where finding treasure is the hunt? Here are some movies for you!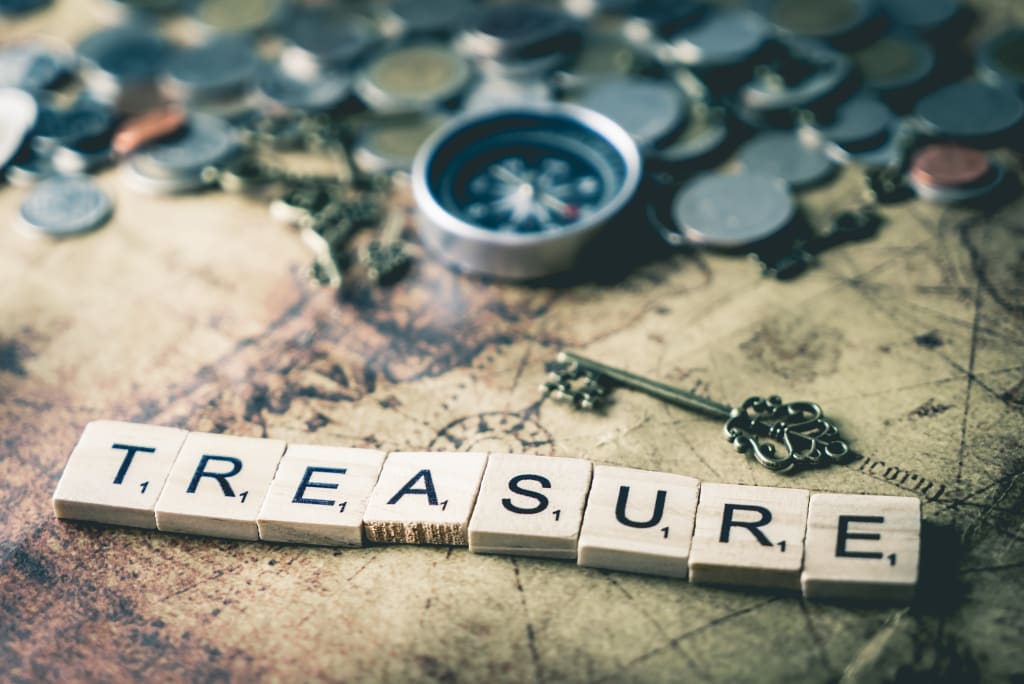 Fools Gold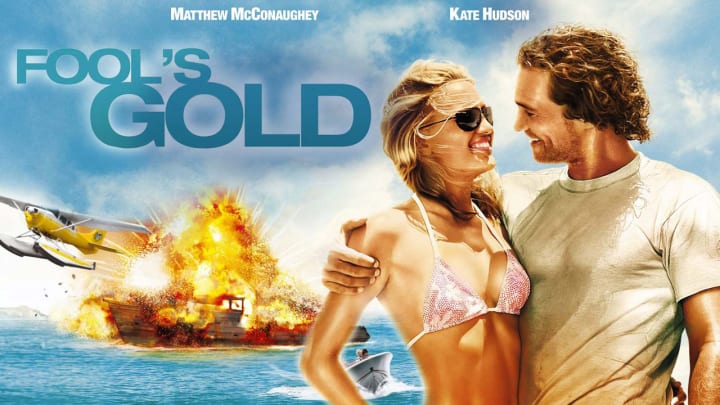 There's nothing like a Matthew Mcconaughey and Kate Hudson movie. These actors together really know how to make a good movie. This movie is about a group who tries to find a treasure hidden off an island tied together with a beautiful history. The only thing is that the main guy trying to find it has no money, no funding, but somehow with a little luck and love finds a way to try and make it happen!
Sahara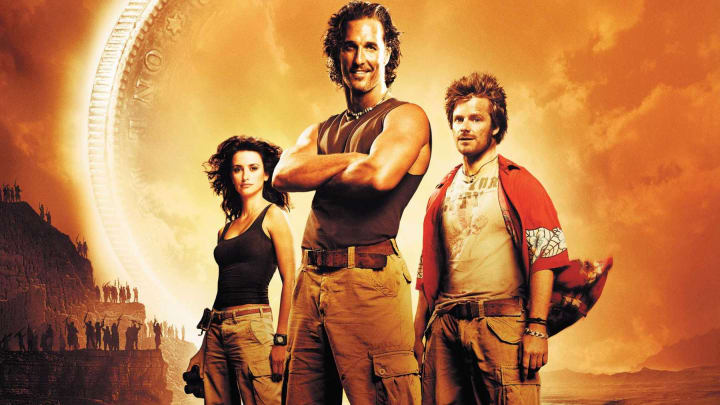 This movie is another classic with Matthew Mcconaughey. This time he is a treasure hunter in Africa, but he works for a company who also finds treasures in the ocean to donate to the country. This time his treasure isn't in the water ocean, but in the sand ocean of the Sahara. With his hilarious best friend, he meets a woman who is part of the Group W.H.O. Trying to find out the root cause of a virus spreading in Africa. But how are they both connected? Watch and find out!
Pirates of the Caribbean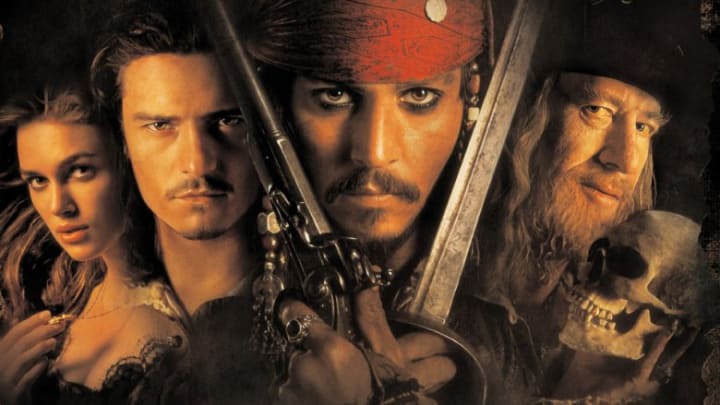 Now this is a classic show. If you haven't heard of it, you probably live under a rock! But it's about a Pirate named Captain Jack Sparrow who is trying to find a ship to get his other ship The Black Pearl back. He meets a governors daughter, the son of a blacksmith, and tries to find a ragtag crew to get his beloved ship back and get some treasure in the meantime.
This is also a series of shows, so you have about five movies to watch if you're really itching for more pirates and adventures.
Treasure Planet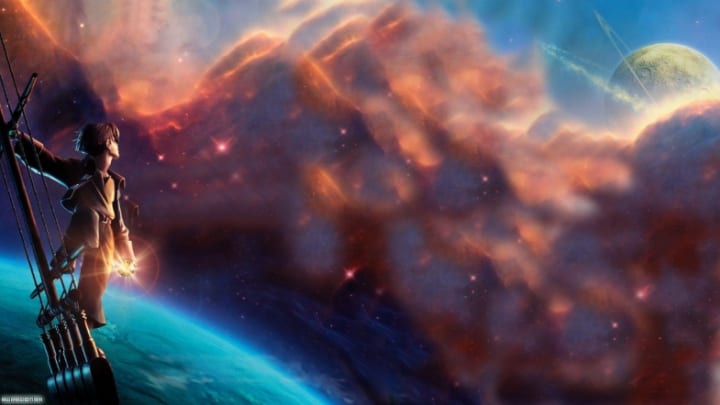 This is an animated Disney show that isn't one of its more common films. The premise of this show is about a boy who loses a lot and tries to search for what he's been missing and ends up on a ship with an awesome captain and a very interesting crew. The cool part about this show is that it is pretty much held in space. It's more of a sci-fi film, which I think is a cool take on a treasure hunting film.
Indiana Jones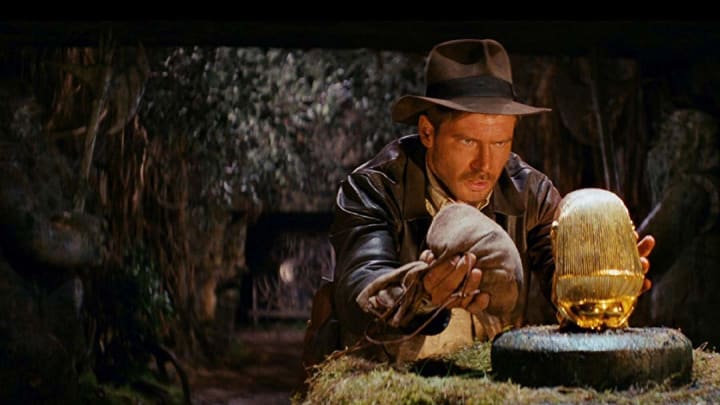 Crack! The sound of whip made very famous, probably because of these movies. The anthropology, tomb raiding professor finds priceless artifacts to keep them safe. It can't be a movie without some trouble or conflict though. These movies were filmed in an era where the Russians were the enemy so they appear a lot in these films trying to get what Jones wants.
Tomb Raider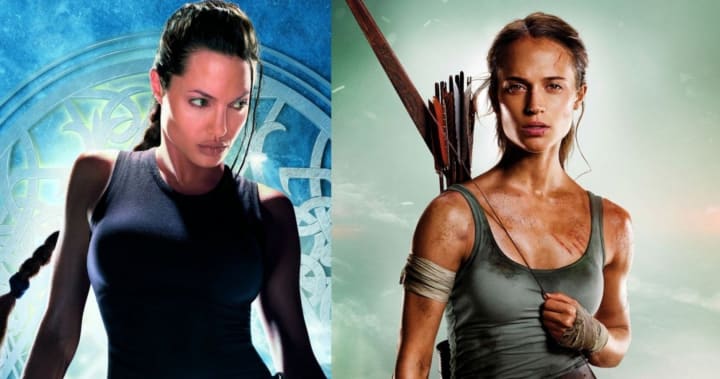 These are some of my favorite films, because as a woman I looked up to Lara Croft. She was sporty, athletic, smart, sexy, talented, etc. She was all the things I wanted to be. And sadly, I am almost none of those things, but Lara Croft is a tomb raider who retrieves priceless artifacts and finds trouble on the way for those who also want what she is going after. I was excited about the newest installment with Alicia Vikander. I just hope that they build on it to create more of her character arc.
The Goonies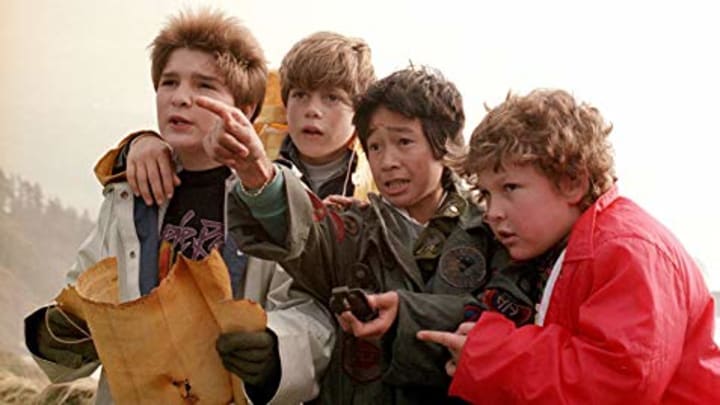 Now this is a classic story of a group of kids who have found a treasure map and go exploring caves with booby traps trying to find the treasure and secrets that lie beneath their town. A family is trying to thwart their plans and find the missing treasure as well. The one liners are classic and the adventure is timeless. If you haven't seen it, it's a must. Beware though, it was made way back then though so the quality might not be the best.
National Treasure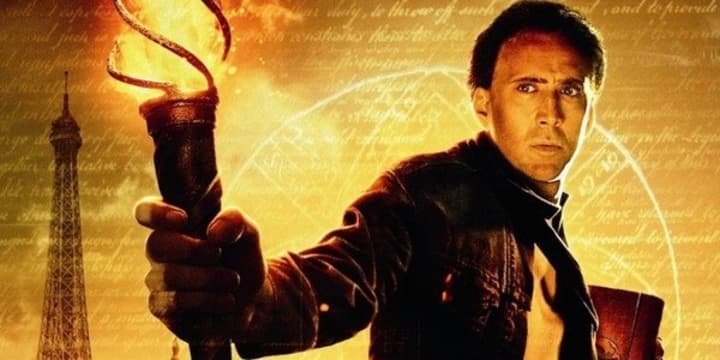 You ever wonder if there is hidden treasure in America? Watching Nicholas Cage and his friends trying to explore the land to find some treasure is very fun and entertaining! They take the history of the United States and twist it to find treasure that has been hidden since the country had been founded. It's a fun tale and fun take on American history.
Into the Blue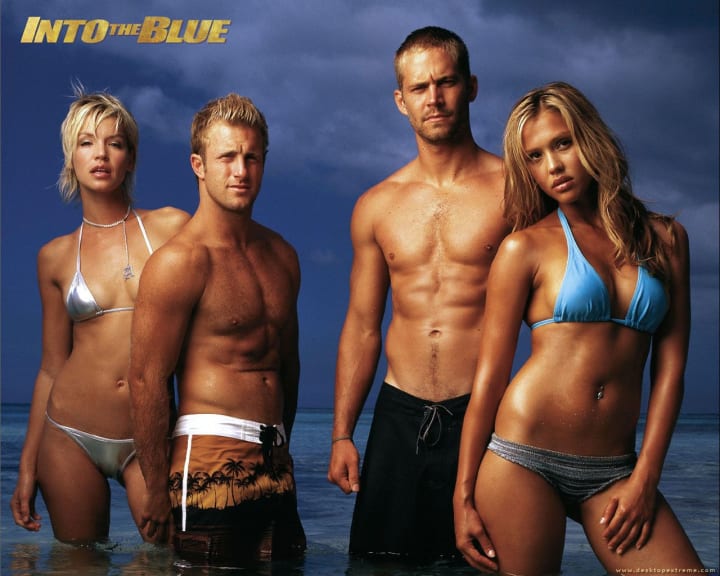 One of Paul Walker's movies that wasn't about stealing a car. This movie is about him and his girlfriend, Jessica Alba, finding treasure when their friends come to visit. It takes an unexpected turn when cocaine, drug lords, and a plane are involved. I want to say their is a possible shark attack in this, but I can't remember. I do remember it being an action packed adventure film though!
The Road to El Dorado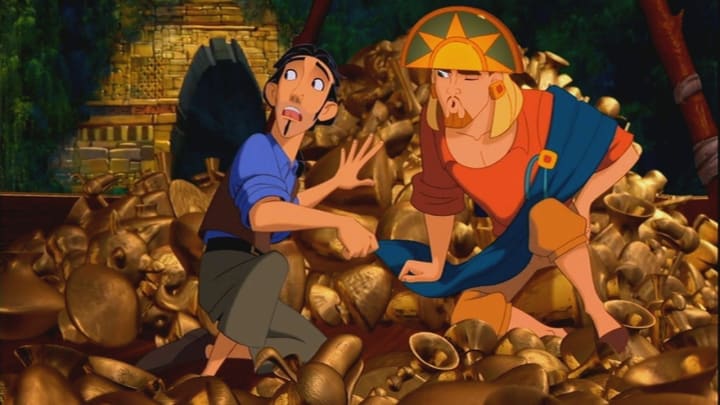 This is probably my favorite film on the list. It's about two liars and thieves trying to find El Dorado. The place of gold. Where all the treasure is. Once they get there however, they find that they weren't expecting what they got. They become deity's who are to be sacrificed. So they have to come up with a plan to escape and take all the treasure there with them. They have to be cunning, are they?