Tom Holland States He Would Love His Spider-Man To Go Up Against These Classic Villains In Future Projects
Who Do You Want Spidey To Battle?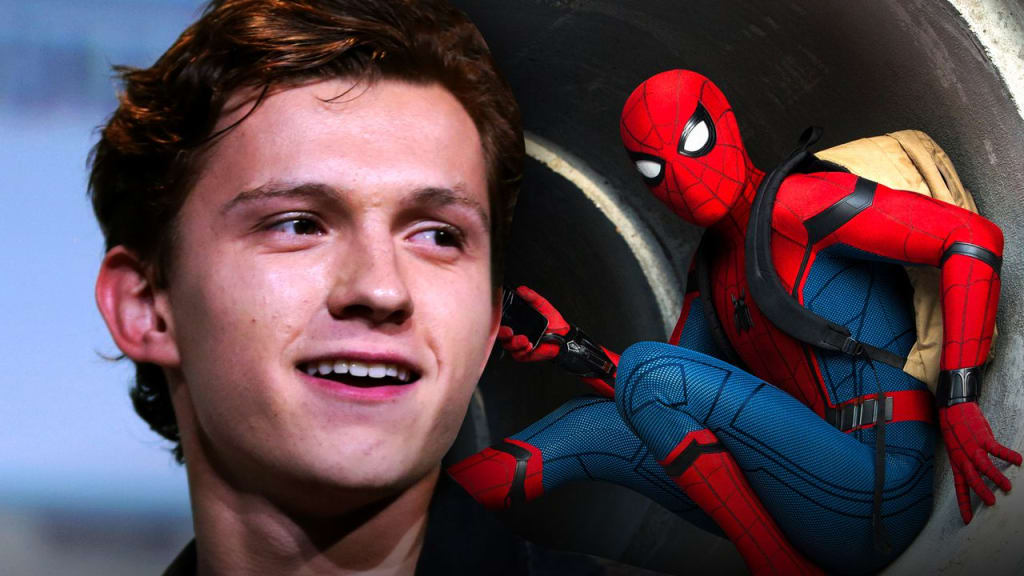 *Spoiler warning for Hawkeye*
As Spider-Man: No Way Home sweeps through the Marvel fandom (don't worry, there won't be any spoilers here, I haven't seen it yet myself) many MCU fans are wondering what could be next for Tom Holland's friendly neighborhood Spider-Man. While there has been some speculation that No Way Home will be Holland's finale as Peter Parker, many fans would balk at this idea. While Tobey Maguire has an extremely devoted fanbase and Andrew Garfield brought a popular, quippy attitude to the role, there are many Spidey fans (including myself) who believe Tom Holland has surpassed his two predecessors.
With all that in mind, let us lean toward No Way Home not being the end for Holland. With the most recent batch of baddies set to clash with the web-head in No Way Home, Spider-Man will have faced off against Green Goblin, Doc Ock, the Lizard, Sandman, Electro, and many others. In a recent interview with Fandom, Holland was asked about what villains he'd like to see Spider-Man do battle with in future films. His answers were two iconic villains that long time Marvel fans will recognize and would love to see.
RELATED: 'Spider-Man: No Way Home' - An Exclusive Spoiler Free Review
During his interview with Fandom, Tom Holland had this to say about future antagonists he'd like to face off with;
"I think there are some interesting villains, I think Madame Web could be something that is really interesting and we could do it in our own way. I'd really like to come up against Wilson Fisk."
The name drop of "Wilson Fisk" comes at an interesting time in the MCU. As the events of Hawkeye continue to unfold, with a highly anticipated finale dropping on the 22nd, the conspiracy that Clint Barton and Kate Bishop find themselves caught in has just gotten a lot larger, with "Uncle" or "the big guy" finally being revealed as Vincent D'Onofrio's Kingpin, aka Wilson Fisk. The made man of Marvel is an embodiment of organized crime in the Marvel universe, with political and business connections to get him out of sticky situations and enough wealth and nastiness to be a source of Avengers-level threats.
D'Onofrio brought a gravitas and intensity to the role, making him a highlight of Netflix's Daredevil show, opposite Charlie Cox as the titular Matt Murdoch. Beside his deviousness and his penchant for scheming, Kingpin is also a physically intimidating figure, with a large frame and enough muscle to kill a man with his bare hands. Whether Spider-Man ever gets a crack at Kingpin or if he'll be an antagonist for other heroes, his arrival in the MCU is long overdue in the eyes of many fans.
Tom Holland's second choice of villain, Madame Web, is maybe more obscure than Kingpin, but still a threatening puppet-master villain. A clairvoyant mutant, Web is often working in cahoots with other, more physically gifted villains in an attempt to end Spider-Man. Given the recent acquisition of Fox Studios, and teases in WandaVision, it seems that mutants have never been closer to being introduced within the MCU. While most fans would immediately associate mutants with the X-Men, there are numerous other mutants across Marvel comic book history. Madame Web would prove to be a different villain than anything Tom Holland's Spidey has come up against. Madame Web could prove to be a deadly test for the MCU Spider-Man and, as Holland stated, a character "that is really interesting and we could do it in our own way."
Regardless of what the future holds for Tom Holland, Spider-Man, and the MCU in general, there is a lot for Marvel fans to look forward to. With Hawkeye being a surprisingly strong series so far, the recent release of No Way Home, and the upcoming phases of the "Multiverse Saga", it is a great time to be a fan of Marvel culture.
READ NEXT: Ming Na-Wen Compares 'Book Of Boba Fett' To 'The Godfather' In Terms Of Style
Written by Weston Erickson
Source: Screen Rant, Fandom
Syndicated from Culture Slate
Reader insights
Be the first to share your insights about this piece.
Add your insights