The Ultimate Thrift Store Gems for The 90s Kids
Which one did you own as a kid?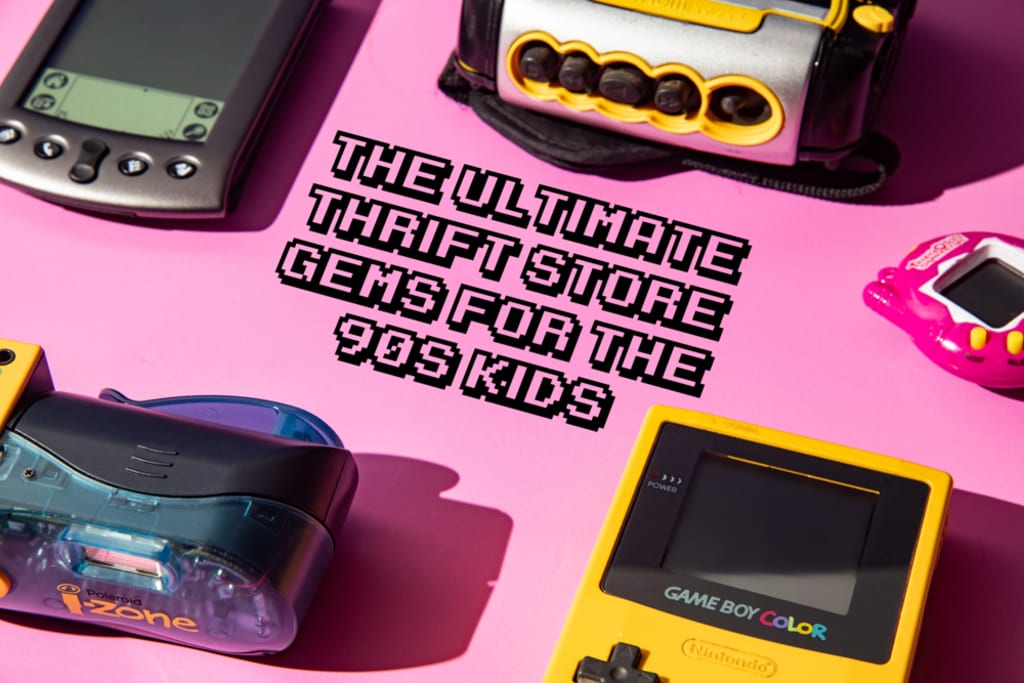 For me, walking into a thrift store feels like visiting a museum. Seeing all the items displayed on the shelves always triggers both curiosity and nostalgia.
Encountering a familiar object inside the thrift store often conjures up vivid memories of childhood. For instance, seeing a cream-colored rotary phone would always remind me of the one we used to have in our house. And I would blush at the thought that I used it a lot to call radio stations and request Bryan Adams songs (Hey, it was the 90s, what can I say?).
But of course, the best finds for me are the items I never had growing up. Like every other kid, I also wanted the latest toys advertised on the television and in magazines. But alas, my parents weren't the type of people who indulged their children with overpriced novelties. "It's more practical to buy new clothes instead of those expensive playthings," my mother would always tell me.
Although I'm an adult now, I still feel an affinity with stuff from the 90s. And through the years, I've accumulated some fabulous thrift finds that remind me of the type of childhood I never had.
Now, I'd like to share with you some of the treasures I have in my 90s collection. Let's see if you remember any of them!
Tamagotchi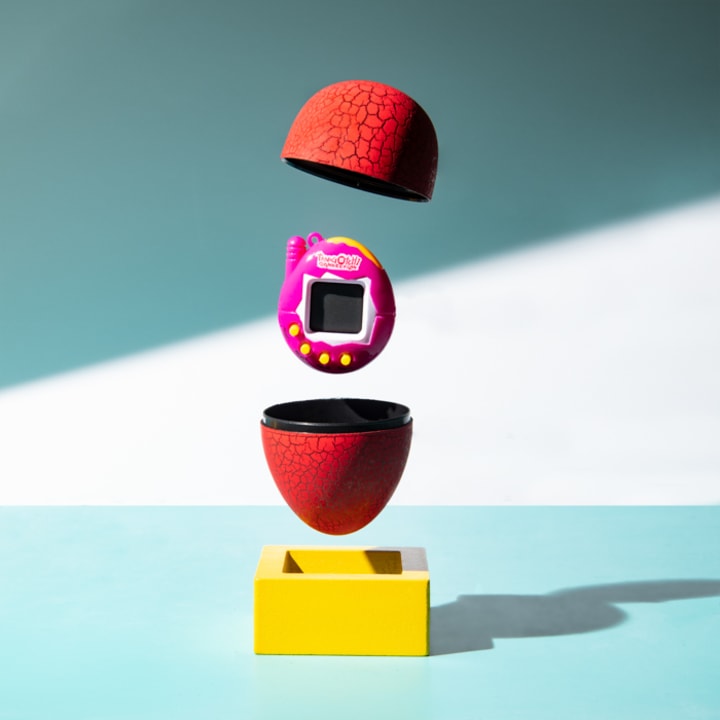 I was pretty confused about the Tamagotchi when it was released in 1996. As a 9-year-old, the idea that you could have a digital pet was simply beyond my comprehension. Of course, that doesn't mean I didn't feel envy every time my classmates fumbled with it to "feed" their little pixel critters.
Even in my late twenties, I still didn't know how to play the Tamagotchi. So when I found one for 15 dollars, I immediately bought it. My device is in mint condition and comes with a red eggshell container. The screen isn't as bright anymore, but it works well enough so I could fumble with it from time to time.
Surprisingly, the Tamagotchi is still being produced to this day and remains highly collectible. In fact, as of 2017, more than 82 million of these Japanese toys have been sold. The newest iterations of the product now come with higher resolution color screens. But the overall design and experience remain the same.
Gameboy Color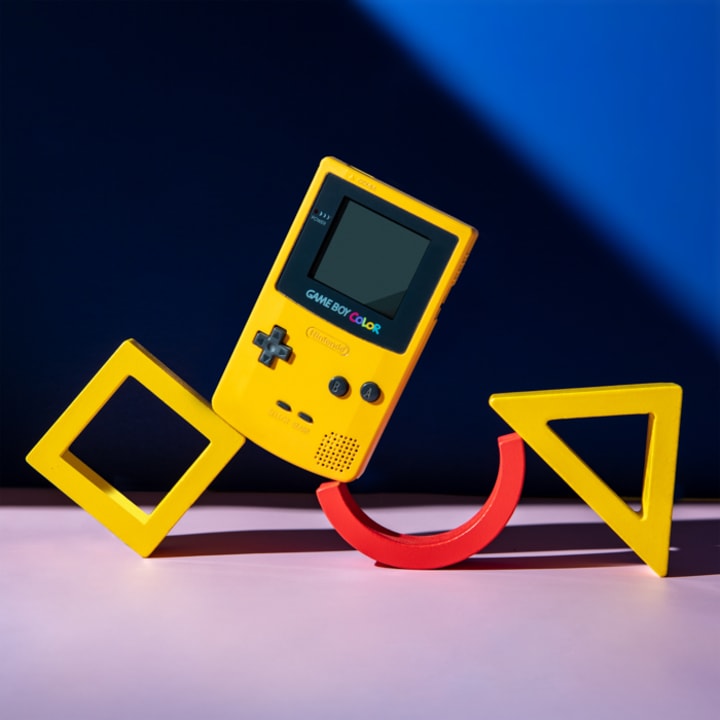 The only gaming console I ever owned was an Atari 2600, and it was already a dinosaur when Gameboy Color came out in 1998. Captivated by the GBC's color screen, I begged my parents to buy me one. But since it was too expensive, I had to settle for Ms. Pacman on the Atari. Hey, if anything, at least my console displayed color graphics, too.
Even today, a stock Gameboy Color unit still costs between 80 to 150 dollars. Thankfully, I found a Yellow GBC for only 25 dollars which was a great deal. It has minor wear and tear, but the buttons still work perfectly. The GBC's color screen may be dull compared to modern phone screens, but nothing beats it when you factor in nostalgia.
Gameboy Color is one of the best-selling game consoles of all time. It remains popular among collectors and gamers alike. But if you're planning to buy a GBC, you should also be prepared to collect game cartridges. They're rarer than the consoles themselves and can sometimes set you back hundreds if not thousands of dollars!
Polaroid iZone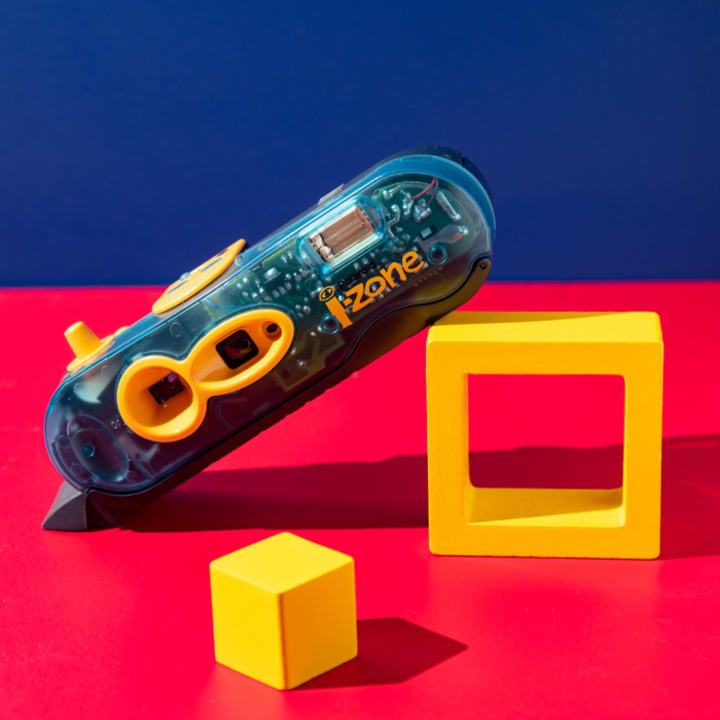 I can safely say that my obsession with photography and cameras started when the Polaroid iZone was released in 1999. I absolutely loved its tiny size and the fact that it produced instant photos that you could show off to friends right away. It would have been the perfect tool for fun and creativity. The only problem was that my mom thought it was--you guessed it--too expensive.
I got the Polaroid iZone you see above for about ten dollars. Its blue and yellow colorway instantly attracted me to it, especially since those colors remind me so much of my childhood. But what really makes my camera special is that it features an AM/FM radio. It may seem like a low-tech add-on these days. But just try to imagine how cool it must have been to use it on road trips back then!
The film for Polaroid iZone was discontinued in 2006. So technically, you can't use the device to take photos anymore. But if you're into collecting unusual cameras, then the iZone perfectly fits the bill. Even after all these years, this fun little gadget would still look great on a display shelf.
Sony Sports Walkman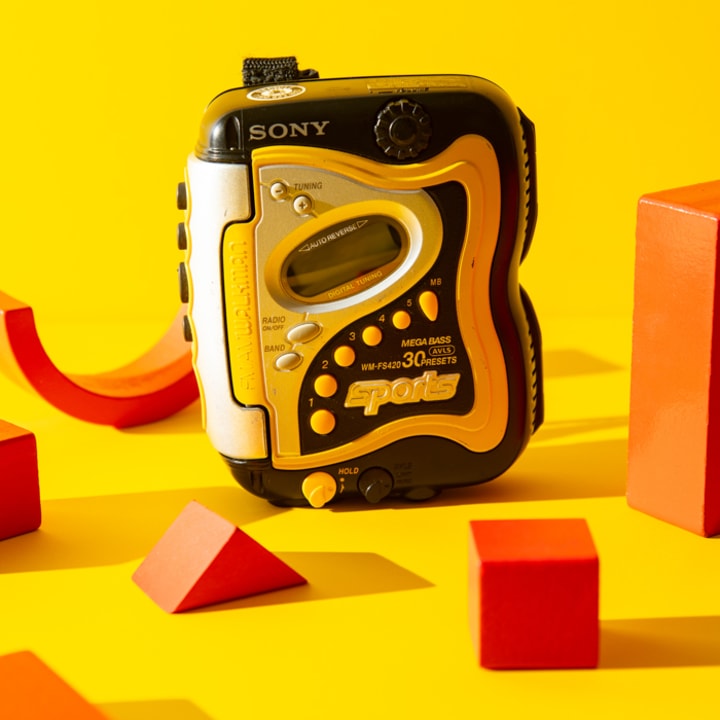 Unlike the other items on this list, I did have a Sony Walkman when I was a kid. It had a sleek brushed aluminum design perfect for a thirty-year-old corporate yuppie. Of course, I couldn't complain. But what I really wanted was the more rugged Sports Walkman. Its vibrant colorway and splash-proof body made it appealing to a beach-going, bike-riding, horseplaying kid like me.
Twenty years later, I finally found a Sports Walkman for about 20 dollars. The unit I got doesn't come with the iconic yellow headphones, but it works with any headset that features a standard 3.5mm jack. Despite significant cosmetic wear, it still functions like brand new. That just tells you that after all this time, it remains a reliable heavy-duty gadget for adventurers and clumsy people alike.
Despite now being considered vintage, the Sony Walkman is still quite affordable. That's great news considering that cassette tapes have been experiencing a resurgence in the past few years. And I'm not just talking about those dusty ACDC collectibles in your dad's garage. Contemporary musicians from The Strokes to Taylor Swift have been releasing new albums on cassette as well!
Palm Pilot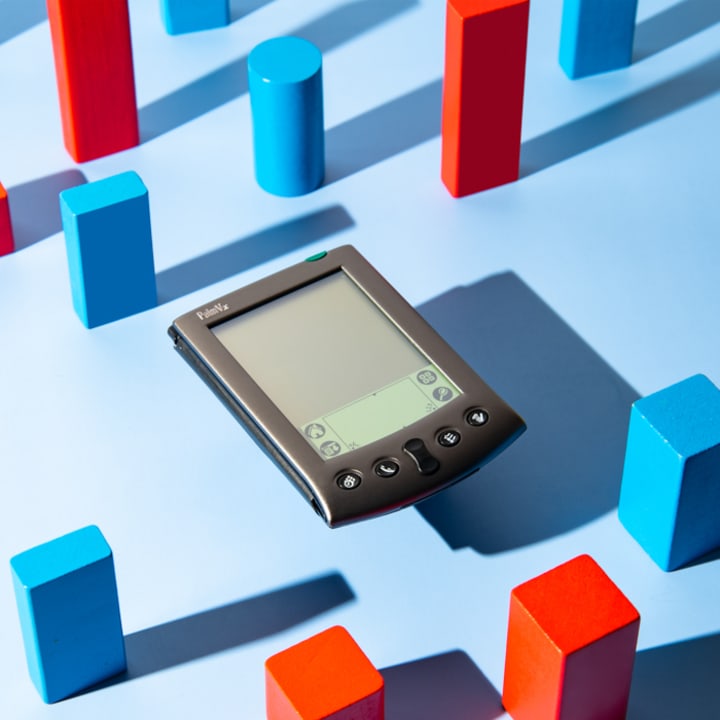 The concept of handheld computers fascinated me when I was a kid. I'd often see them in sci-fi movies and wondered if I'd ever encounter one in real life. So when I first saw the Palm Pilot in a commercial, I was ecstatic. I knew it wasn't a toy, but that didn't stop me from dreaming of actually owning one.
I got my Palm Vx, released in 1999, in mint condition for 25 dollars. It came with the original box as well as accessories. Unlike its plastic predecessors, the Vx has an aluminum body that gives it an upscale feel. It also features a backlit screen with a decent resolution and an intuitive user interface. I didn't expect my device to work when I charged it, but to my surprise, it did! And I have to tell you, it's definitely fun to use.
Honestly, the Palm Pilot has no real use in the modern world anymore. But if you manage to pick up a functional unit, take your time to play with it and prepare to be impressed. Its features were mindblowing during its time. The device includes a notepad, organizer, and even a calculator, among other "apps"--all while running on an 8MB RAM.
I find it funny that everything these devices offered could now fit into a single smartphone. But even though these gadgets, once hailed as "high-tech," have become obsolete, I still see them as precious memorabilia. I can't wait to share them with my future grandchildren just to see their reactions.