The Top 10 Controversial Cast Members Of 'My 600-lb Life'
We've seen a lot of weight loss journey's on the TLC reality show, but these were perhaps the craziest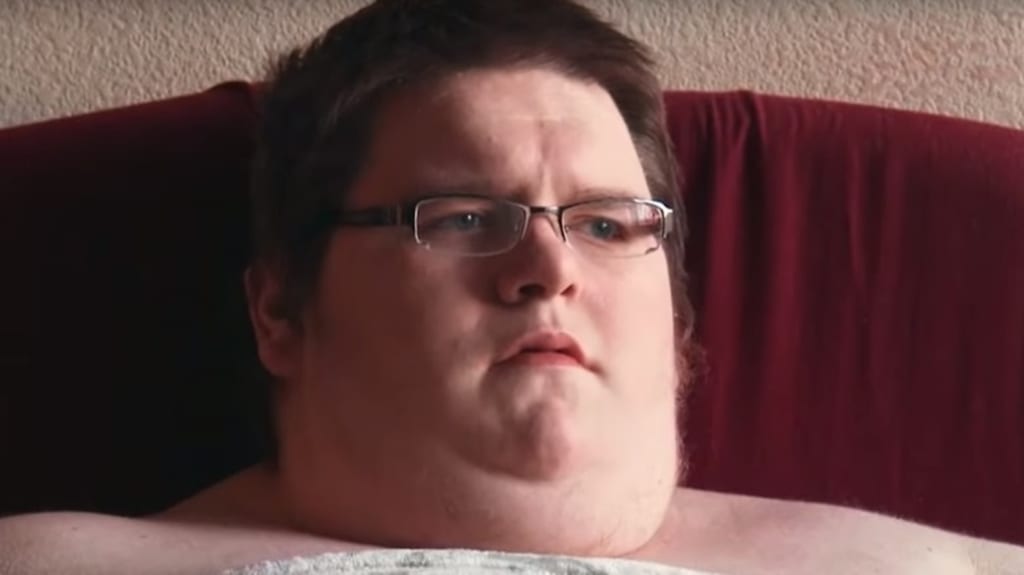 'My 600-lb Life' [TLC]
When you tune into an episode of TLC's My 600-lb Life, you know you're in for a journey. A show centered around weight loss is no doubt going to be full of drama, hard work, and inspirational stories. But some of the stories we've gotten over 10 seasons have been a bit crazier and more dramatic than others.
Dr. Younan Nowzaradan is the Texas-based bariatric surgeon that is the center of the cast member's weight loss journey's, and he definitely isn't one to sugar coat reality. Most of the time, his advice and expertise seems to stick and people follow his program, get bariatric surgery, and work towards a more fulfilling life. But some patients are a little more difficult, and with these 10 cast members in particular, Dr. Now had his work cut out for him.
10. Penny Saeger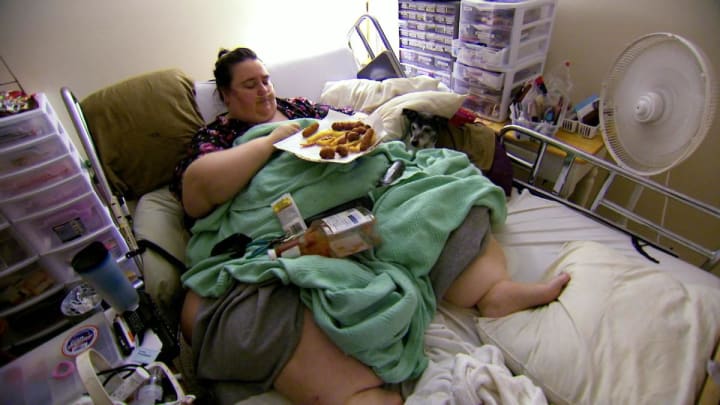 Penny is one of the show's OG cast members, first appearing in season 2. Unlike the other people who appeared on her season, Penny didn't comply with Dr. Now's diet plan and her antics elevated her into a "love to hate" story with fans.
Initially, she was hospitalized and lost 40lb, but that was the only weight loss she experienced - even after getting weight loss surgery. She actually gained weight post-surgery and blamed Dr. Now for having unrealistic expectations for her, including wanting her to start walking. Fans of the show think that Penny thought the surgery would be a quick fix and that she didn't actually want to change. In 2022, she keeps a low social media profile
9. Angela Johns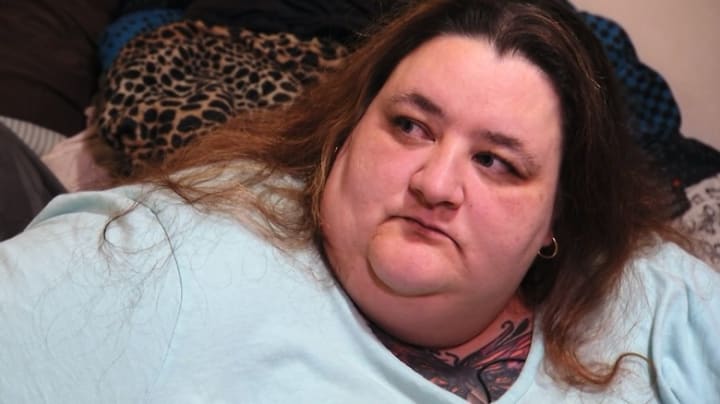 Season 7 brought us one of the most wild stories in the show's history with Angela. Like a lot of other cast members, her history with sexual and emotional abuse was a catalyst for her addiction to food. During her episode, she became combative with Dr. Now and even called his program "bullshit." She even tested positive for opioids when she underwent routine lab work, but she lied to Dr. Now about her drug use and abuse of tobacco.
Angela was eventually given an ultimatum to go to rehab or end her journey with the program. She refused to go to rehab and accused Dr. Now of lying about everything for TV drama. She was ultimately kicked out of the program and quickly started a GoFundMe to help pay for her expenses after appearing on the show.
8. Lee Sutton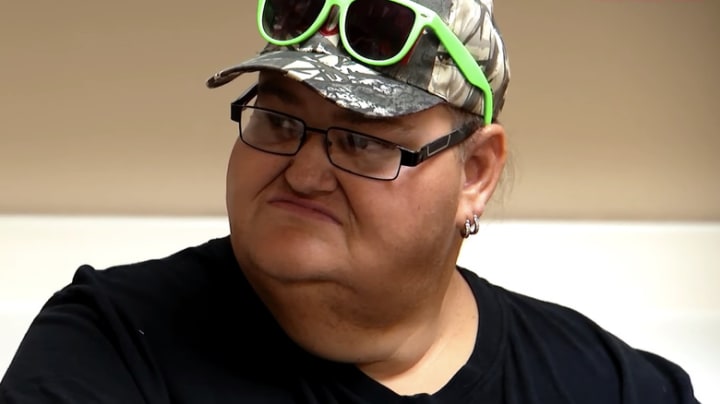 Back in season 5, Lee's story began in a place we hadn't seen before - in a bariatric rehab facility. Lee and his wife Rena met while both undergoing weight loss rehab and the couple quickly began struggling with food addiction not just individually, but as a couple.
The couple did eventually lose weight and get weight loss surgery, but Lee's temper was very apparent to viewers. Not only was he verbally abusive to Dr. Now, he was verbally and physically abusive to his wife. He was ordered to undergo therapy by the doctor to try and control his temper, but he still exhibited anger management issues during follow-up episodes. After their TLC journey ended, Lee was caught cheating on Rena with another woman. It looks as though she took him back, but it was quite the rollercoaster.
7. Angela Gutierrez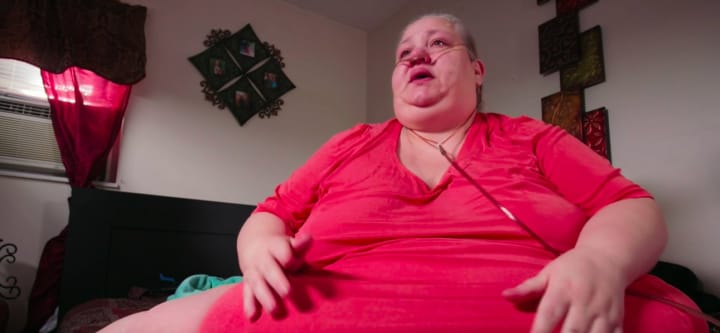 When we first met Angela in season 7, she had more than a full plate (no pun intended). She had lost custody of her children and had attempted suicide, so her food addiction spun out of control. She was also a rare case on the show in the sense that she had already had weight loss surgery once before.
By the time she entered Dr. Now's program, she was unable to adapt to the changes he expected her to make and she floundered. Ultimately, Angela's delusional state of mind caused her to drop out of the doctor's weight loss program and she returned to Ohio. That was after a memorable bathroom meltdown on the show that viewers still talk about online. In a video follow-up, Dr. Now re-iterated that her delusions will not help her weight loss journey but she didn't seem to care.
6. Pauline Potter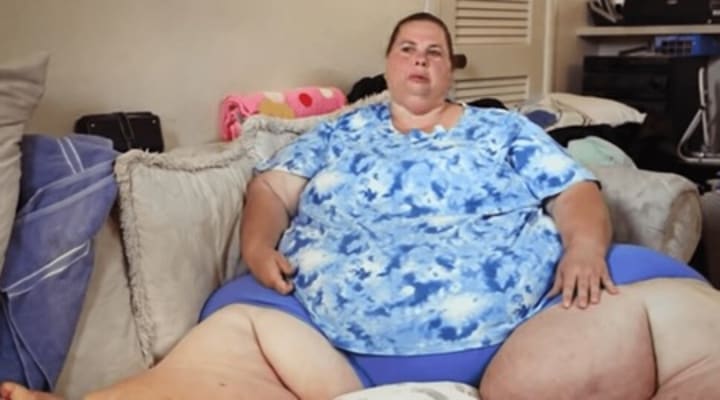 Pauline was already somewhat "infamous" before appearing on TLC. She had herself certified as the World's Heaviest Woman in 2011 by the Guinness Book of World Records, had appeared on the Dr. Phil Show, and she claimed that she lost her weight by having sex with her husband up to seven times a day.
She weighed in at almost 700-lb by the time she got to Houston, and was immediately reluctant to follow Dr. Now's guidance. She managed to qualify for weight loss surgery, but she struggled to follow the post-surgery diet and consistently clashed with the doctor. She got her act together and lost over 300-lb, but she's often hailed as one of the most irritating patients the show has ever featured.
5. Lisa Fleming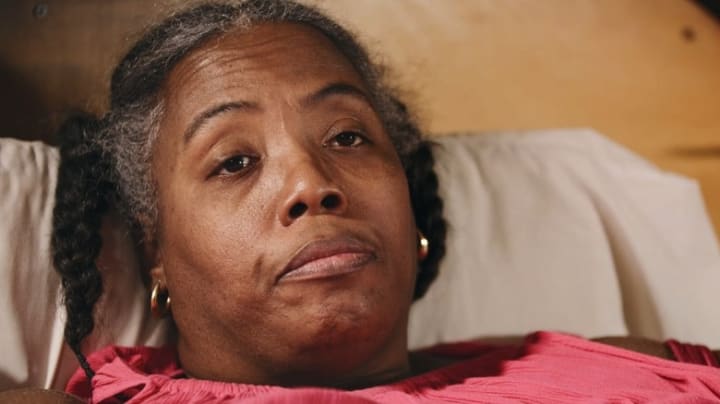 We were introduced to Lisa F. back in season 6 where she peaked at over 700-lb. After experiencing a traumatic childhood, her eating habits and food addiction put her into a situation where she was bedridden. She even had living maggots on her body in one of the most notoriously cringe scenes the show has ever seen.
She lost weight initially under medical supervision, but in the end, Lisa reverted to old habits quickly. She was removed from the weight loss program by Dr. Now himself because of her failure to comply with his guidance. Unfortunately, Lisa is one of the few cast members of My 600-lb Life to pass away. In 2018, she passed away at the age of 50.
4. Robert Buchel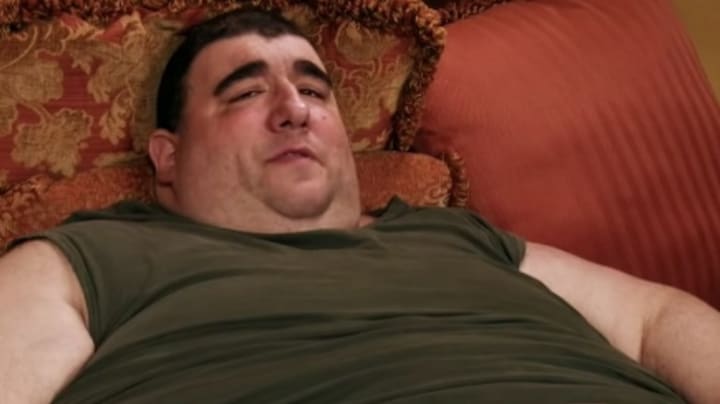 Robert's journey with the TLC show began in season 6 as he and his fiancé, Kathryn, drove from New Jersey to Texas to meet with Dr. Now. Robert weighed in at just shy of 900-lb and was immediately put onto a controlled diet so he could begin dropping weight. Robert's story showed another side of morbid obesity that hadn't been displayed much on the show. It showed that a lot of doctors just prescribe opioid painkillers instead of helping their patients lose weight.
Robert's journey included the standard surgical procedures and weight loss, but it also included his struggles with being weaned off the painkillers he'd become addicted to. Unfortunately, his withdrawals stunted his progress and he seemed to achieve surgical goals just because he knew he'd get painkillers if he had surgery. Dr. Now caught onto this and consistently explained that he wasn't just going to feed him pills like other doctors had before.
He and Kathryn filmed the show for five months, but he tragically passed away of a heart attack during filming at just 41 years old. Robert's story was inspirational, but also eye opening to see just how expansive the struggle with weight can be. Sometimes it isn't just the food, it's the devices that people turn to in order to cope with their weight.
3. James King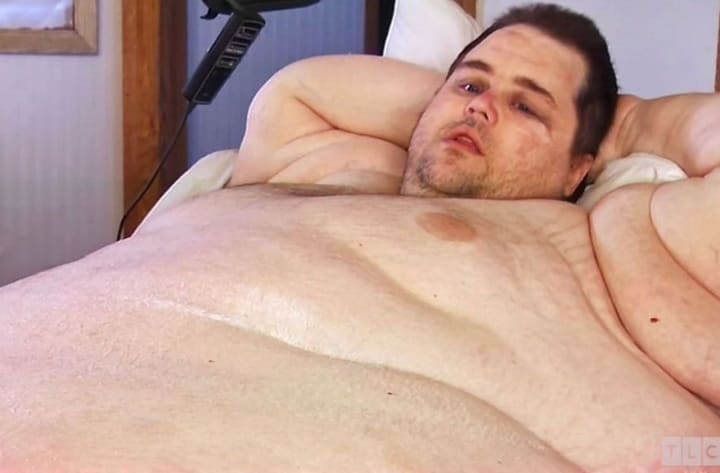 James K. is one of the most wild stories that has ever graced My 600-lb Life in terms of what happened in his personal life, as well as what happened on the show. James starts his story telling how he grew up poor with an alcoholic mother, how his childhood home burned down, and how he had an affair with an older, married neighbor named Lisa. He and Lisa secretly had children together and ultimately stayed together - all while James continued to gain weight to the point of being bedridden.
When they make their way to Texas via ambulance, James weighs in at over 800-lb and was suffering from extreme cellulitis in both of his legs. In the end, he never reached the goal of weight loss surgery, or even meeting any weight loss targets. In fact, Dr. Now kicked him out of the program after he continued to gain weight and lie about his eating and exercise routines.
Follow-up episodes showed James continuing to struggle with what foods his wife would feed him and with portion controls. It even got to the point where Dr. Now called Adult Protective Services to report Lisa for spousal abuse. The agency did not intervene, so he threatened to ban Lisa from the hospital, insisting she was sneaking in food. James is another story that unfortunately had a tragic ending, as he passed away from liver and kidney failure at the age of 49.
2. Sean Milliken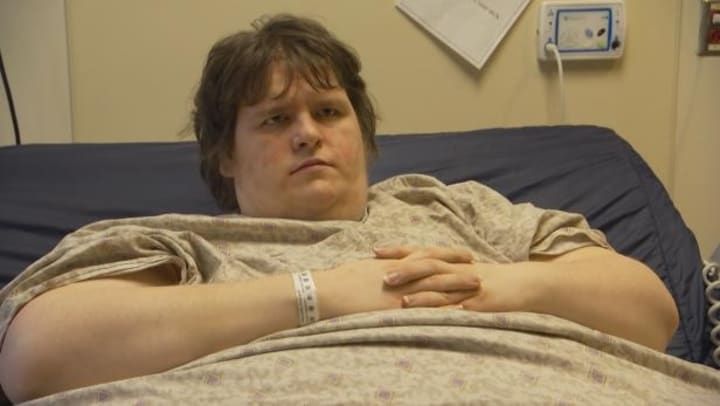 Sean's story is easily one of the most tragic, but also one of the most manipulative. His journey to Texas with his mother, Renee, was full of tears, complaints, and lots and lots of food. Sean shares his story of growing up in an abusive household and coping with food his whole life, to the point of becoming bedridden.
This story was a whirlwind in the sense that despite every effort possible by Dr. Now, including approving Sean for weight loss surgery, he continued to not follow his prescribed diet (at the behest of Renee) and gained weight whenever he was released to go home. Prior to his surgery, Sean's weight peaked at over 1000-lb and he was unable to walk.
He managed to lose enough to get under 600-lb, but Renee's insistence that he couldn't do certain things and that he was constantly sick alerted Dr. Now to believe that this situation could be Munchausen syndrome by proxy. It even got bad enough where Dr. Now had to ban her from visiting Sean more than once a week while he was hospitalized. Unfortunately, Renee suddenly passed away from renal failure in 2017. Sean struggled after the passing of his mother but he tried to stay dedicated to eating healthier and losing more weight. Sadly in 2019, he passed away at the age of 29 after contracting an infection.
1. The Assanti Brothers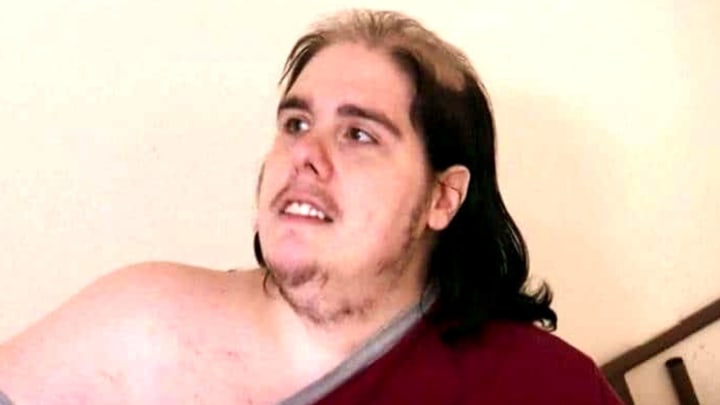 Anyone who has ever watched My 600-lb Life knows about Steven and Justin Assanti. The multi-part episode that ended season 5 featured the two dysfunctional brothers from Rhode Island and their father, Steven Sr. The family makes their way to Texas via medical transport after Steven was kicked out of numerous hospitals on the East Coast due to violent, abusive behavior. Steven weighs in at nearly 800-lb and Justin weighs in at just shy of 600-lb. Justin immediately refuses to participate in Dr. Now's program, while Steven is admitted to the hospital to begin his journey.
Viewers quickly see the behavior that Steven exhibits towards not only his father, but also to hospital staff and Dr. Now himself. The manipulative nature of his behavior got his father to pay for an apartment, send him pizza whenever he wanted, and pay for his unhealthy lifestyle. This manipulation even included forms of self harm, like pulling out his eyebrows and hair.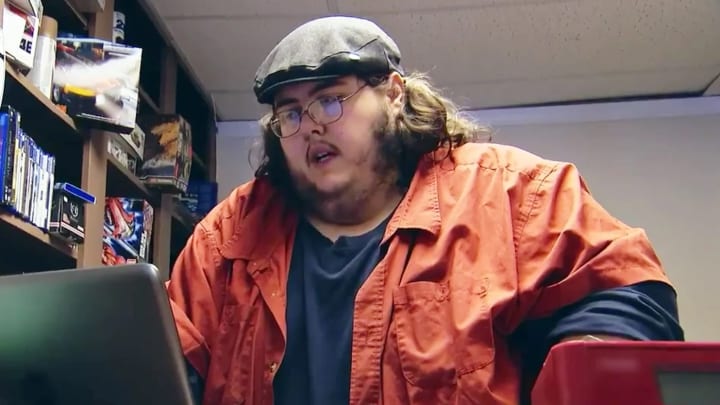 In addition to this manipulation, Steven was also addicted to painkillers and would call 911 just to get opioids. It came to a stop when Dr. Now caught him red handed and proved that he'd been put on a state registry for opioid abuse and that he would not receive any medications at any hospital in the state of Texas.
Justin came around and after losing enough to get weight loss surgery, he seemed successful and and supposedly lost over 200-lb. That is, after Steven stole his post-op painkillers.
Steven seems to have calmed down after relocating to Iowa and getting married, but his existing social media presence shows that he's still in physical and mental decline. Despite his seemingly calm demeanor, and apparent weight loss, it's hard to forget how he was on the show.
About the Creator
I love movies, music, sci-fi, and art. I'm a certified graphic designer and create my own art. Things that fuel me include equality, respect, and anything weird.
Reader insights
Be the first to share your insights about this piece.
Add your insights