The Power of #MorphinMonday
What this Morphinominal hashtag means to me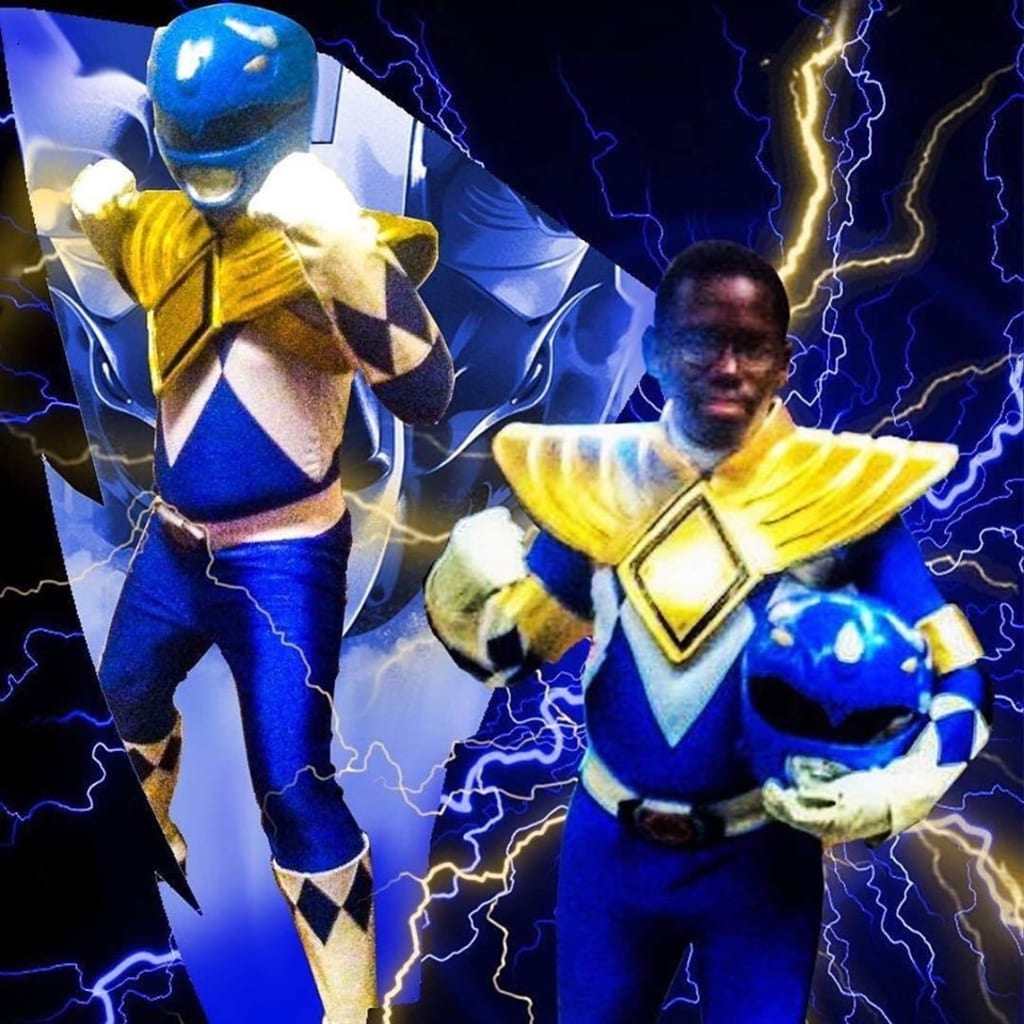 Photo edit by @jeffreyraze
It's Morphin Time! Greetings, Vocal readers. The month of November has arrived and it's also my birthday month. In fact, my birthday is coming up in about a week. So I'm looking forward to seeing another year. In this article, I'm talking about Power Rangers, specifically #MorphinMonday. This hashtag, which has well over 1,000 posts on Instagram, holds true to Power Rangers fans everywhere. About two months ago, I attended Arkansas Comic Con and Jason David Frank was one of the guests during that weekend. I was fortunate enough to not only do a photo op with him, but also shook his hand and said it was nice to meet him. Before attending this con, I've never met any Power Rangers star, but I did just that and knocked off an item from my bucket list. It was an exciting experience, because this was a guy that I grew up watching. In case you haven't seen my Arkansas Comic Con review and how my meeting with Jason David Frank went, I'll post a link to it at the end of this article so you can read it yourself. I'll be meeting David Yost, who played the Blue Ranger, at Galaxycon in Louisville, Kentucky two and a half weeks from now. I'll have my Legacy Blue Ranger figure with me for him to sign and going as Lord Gyaradrakkon.
The two things I love about Morphin Monday is that I love the cosplay of other people and the fandom itself. I've been a Power Rangers since it made its debut in 1993. I was five years old at the time and would watch Mighty Morphin Power Rangers every day after school. Now that I'm in my early 30s, I'll always have love for this fandom and hoping to meet as many Power Rangers stars as I can. I've also cosplayed as the Blue Ranger, suited up and in civilian form. I haven't suited up as him in a year and a half, but I might bring it back in 2020. Only time will tell. What I can tell you is that this fandom and franchise will and is here to stay. It has no signs of slowing down anytime soon. No matter how old you are, Power Rangers is for everyone. So what does #MorphinMonday mean to me? What it means to me is that I love share my cosplays to everyone on social media and love for my fandom.
What do you love about #MorphinMonday and which Ranger from any season is your dream cosplay? Which Power Rangers star would you like to meet and why? If you have been reading my articles on Vocal for a period of time, my overall favorite Ranger is the Blue Ranger from Mighty Morphin Power Rangers. As I've stated earlier, I'll be heading to Galaxycon and will post a review on here as soon as I return from that con. So be on the lookout for that and how my meeting with David Yost went.
Be sure to check me out on social media. All the info to my social media pages are in my bio. In the meantime, if you like the articles I've written and like my content, feel free to send me a small one-off tip, that's located towards the end of every article. Your support is greatly appreciated. Your tip not only helps me, but also helps other Vocal content creators create outstanding content and better stories. Be sure to support them and read their articles. Also, I encourage everyone to join Vocal+, a premium membership for Vocal content creators like me to write better stories, connect with creators, and a lot more. So, be sure to sign up for that membership and support your favorite Vocal content creators. May the power protect you!