The Old Time Radio Revival of the 70s
How a new generation of listeners got hooked on radio dramas.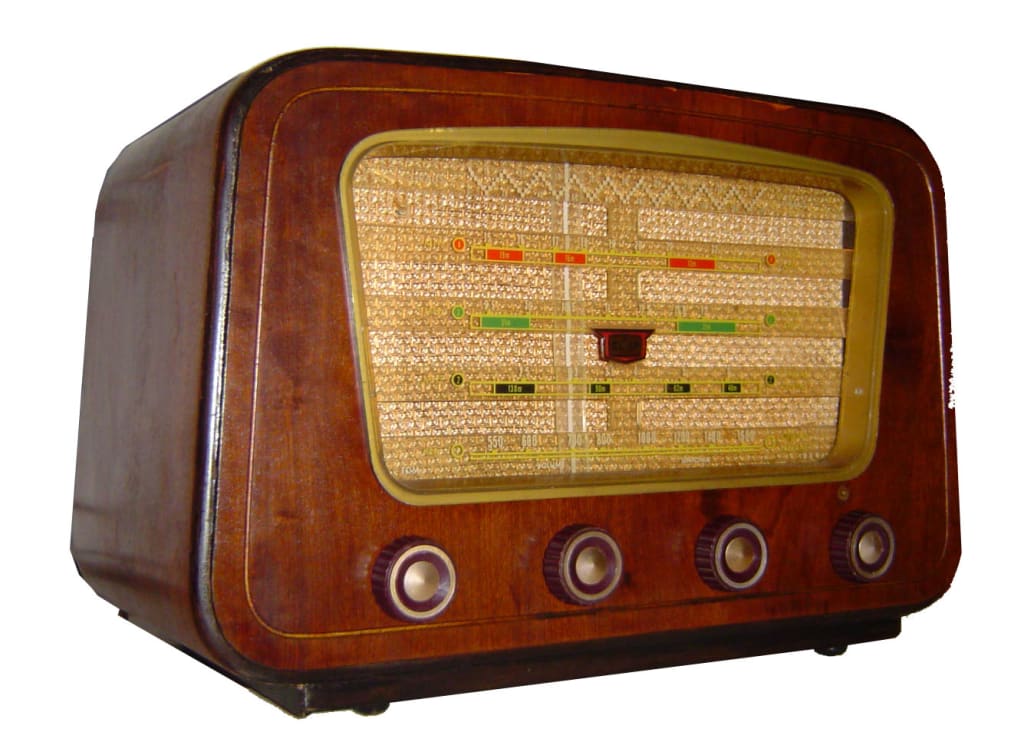 MEDIA, Old Time Radio and Digital Media Center — Source
During the 1970s, there had been a renewed interest in radio dramas that were a result of nostalgia that occurred after the release of the movie American Graffiti in 1974. The movie depicted the life of teenagers in 1950s America and was directed by George Lucas. With this in mind, Hyman Brown, a producer himself, decided to pitch an idea to CBS Radio. Brown had produced radio dramas during radio's golden era and decided that a new generation of listener might tune in. He drew from his experience from shows such as The Inner Sanctum Mysteries and The Adventures of Nero Wolfe. Therefore he created The CBS Radio Mystery Theater, a nightly radio drama that ranged from supernatural horror to science fiction stories in light of his past productions. There were also other producers who wanted to try their luck at making radio dramas. While CBSRMT was the heavy hitter of revived dramas, there were two shorter-lived series which will be discussed in this post.
How It All Started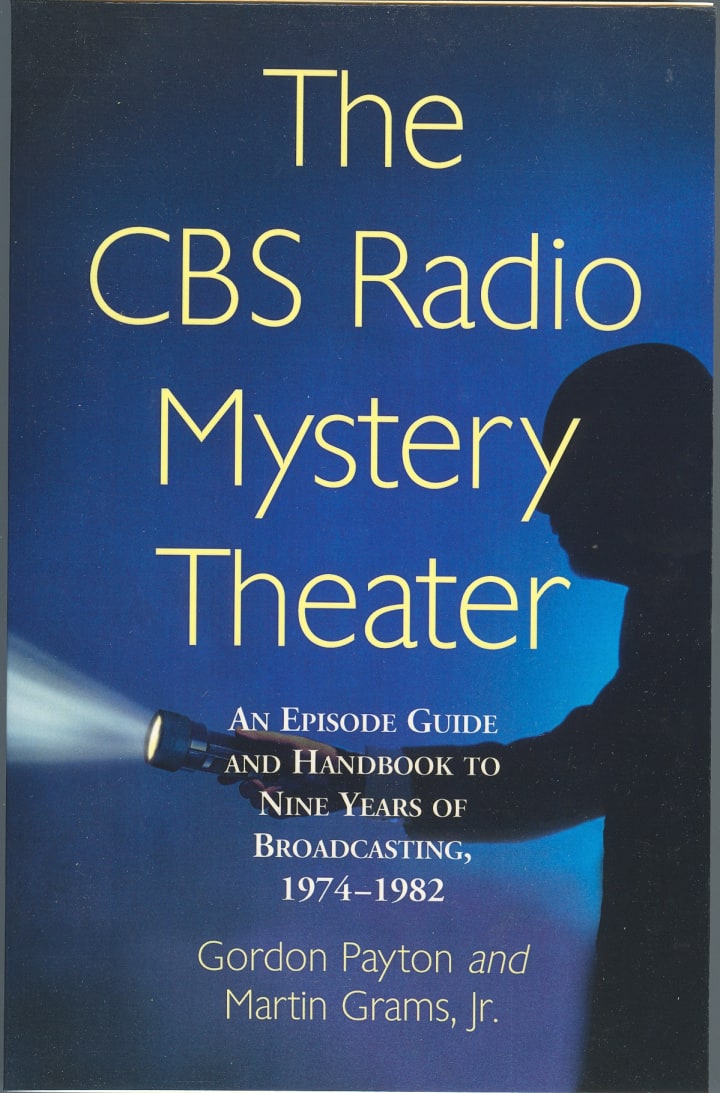 'The CBS Radio Mystery Theater'
"Come in Welcome, I am your host E.G. Marshall." The intro was followed by a creaking crypt door opening and closing with accompanying music. The host was a mere mortal who gave out intimate wisdom and was knowledgeable about the upcoming story. The radio drama ran from 1974 to 1982 and over 1400 episodes were produced. The show primarily dealt with supernatural horror, macabre, and sometimes detective fiction. The show also had science fiction stories from time to time as well. CBSTMT was broadcasted around 10 PM seven nights a week then later it went to five nights a week. Each episode was about 45 minutes in length and allotted time for the nightly news with commercials.
Target Audience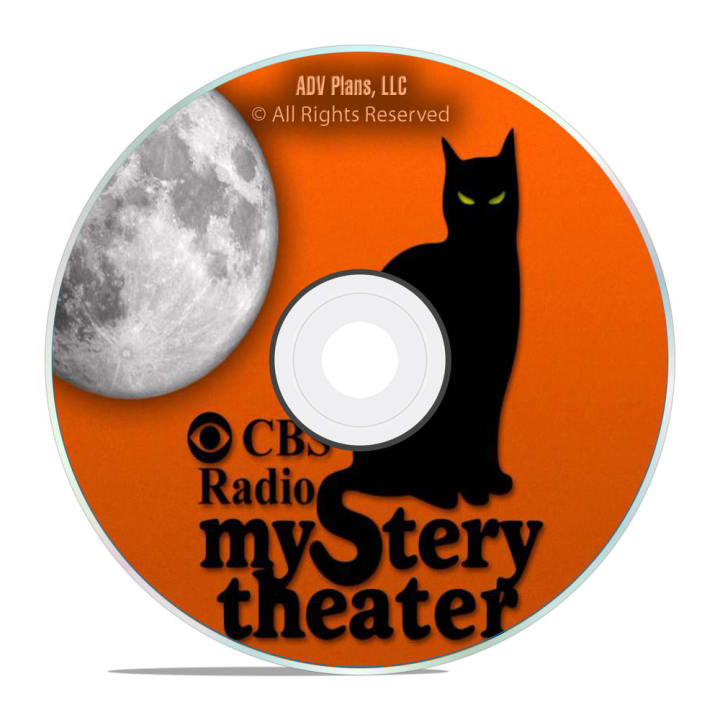 The target audience was intended to attract an older audience that still remembered radio dramas during the golden age of radio. CBSRMT did indeed have an older generation of listeners but it also got a younger audience as well. I was one of those younger listeners back in the late 70s when I was in middle school. I had read about CBSRMT in a magazine article from the school library and got interested in the program. I tuned in one night and couldn't believe how thrilling it was to hear. The show was aired right at my bedtime and I would listen with the lights out to a great show that always captured my imagination. The opening music really set the mood for the show, the creeping door along with a wolf howling accompanied by drums and bass violins.
The very first episode of the CBSRMT to be broadcasted. It aired on January 6, 1974, and stared the legionary Agness Moorehead. The story involves a seasoned citizen renting a room to a terminally ill border. Problems arise when he starts giving deathbed confessions.
One of my all-time favorite episodes of the CBSRMT. I first listened to it when it was first broadcasted in 1980. This episode is a science fiction story taking place sometime in the future during a war between the Earth and other planetary colonists. A group of prisoners is in route to an asteroid that is being used for a prisoner of war camp. Once there they find the camp is operated by robots and a master computer. The captured men discover that the war is over but no order has been given to the robot guards. How will the men escape? After listening to it again after a long time it still stands up as a good story. The production is reminiscent of sci-fi dramas from the 50s like x-minus-1 or Dimension X— which I wrote about in another post. You can read more about that in my article, The x-minus-one Radio Show.
This episode of the CBSRMT is a supernatural horror story set in a small town. It all starts when a letter carrier can't deliver a lost letter to an abandoned home. When a person shows up on the doorstep and claims to be the next of kin, the letter carrier becomes suspicious. He refuses to give up the letter to the relative and reports back to his supervisor. However, the letter carrier becomes interested in why the relative wants it so badly, so he starts asking questions and checking up on who the relatives of the addressee are. What he finds out is shocking.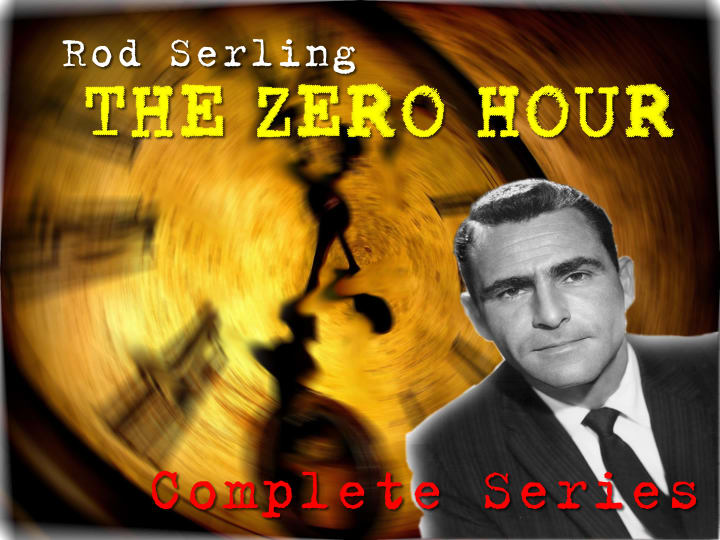 'The Zero Hour'
The Zero Hour was a very short-lived radio drama that ran from 1973 to 1974. The series was hosted by Rod Sterling and consisted of 30-minute episodes. The show was broadcasted five nights week with one well-known actor in the lead role every episode. The first season had one story told in five parts while the second season had single stories. The series presented stories in different genes that ranged from comedy, supernatural horror, and science fiction. The series was syndicated at first then the Mutual Broadcasting network agreed to broadcast it later in 1973. Despite that Rod Sterling's name was behind it, the show failed to due to lack of promotion. The show did have some well-written stories to its credit and some were written by Sterling himself. I never knew that this show even existed until I listened to an episode from the internet. I loved the theme music which is a jazz tune written by Ferrante & Teicher who were well known for musical soundtracks in movies and TV. The opening monologue was done by Rod Serling and was equally great, he was able to convey a sense of mystery and suspense as he has done in his previous works.
This story was my first introduction to The Zero Hour. This story is about a group of scientists conducting time travel experiments. One member of the group gets lost and doesn't return with the group. He finds a clever way to send them a message. Can his colleagues find him in time? Joe Campanella is in the lead role for this episode.
This was a very good episode of the series. This story is about the Skylab orbital space station that was put into Earth orbit by NASA back 1970s. The station has not been communicating with the Earth so NASA sends up a team to investigates. This episode presents a very realistic rocket launch from the pad at Cape Kennedy. This episode started William Shatner in the lead role.
This episode is a gothic ghost story set in England during the 1700s. The oldest son of landed gentry goes off to medical school and when he returns he is haunted by visions of a woman. Later he learns the truth about her fate. Monte Markham was the star in this episode of the series.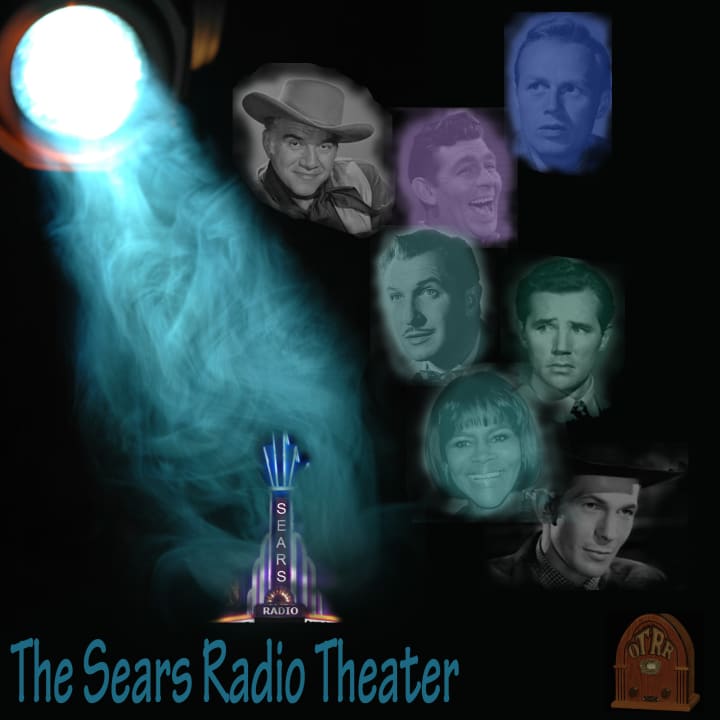 'The Sears Radio Theater'
The Sears Radio Theater, which latter was retitled The Mutual Theater, was broadcasted between the years of 1979 and 1981. It was a 45-minute nighty drama that showcased a different gene for each episode. The series aired Monday through Friday and a different host would present the story depending on the gene. Monday nights were devoted to western stories which would either set in the 19th century old west or in modern times. The western night stories were hosted by Loren Greene. Tuesday nights episodes had comedy stories hosted by Andy Griffth. The comedy night stories typically were situation comedy in nature. On Wednesdays, Vincent Price would host mystery night which had supernatural horror and paranormal stories. While on Thursday nights, stories of love and hate were hosted by Cicely Tyson. These episodes were either romance or relationship dramas. Finally, on Friday night, stories that were about an adventure of some kind were given to at least three different hosts. They were Richard Witmark, Howard Duff, and Leonard Nimoy. The adventure night episodes were either action dramas and science fiction stories. The opening theme music was written by Nelson Riddle, famous from his jazz and big band music. The producers for the series was Fletcher Markle and Elliott Lewis, both men had expertise in radio dramas. The Sears Radio Theater was short lived, however it came at a time when audiences were now losing interest in OTR style shows. Not long after the series was canceled, the CBSRMT would soon follow.
This the first episode listed for the Sears Radio Theater and is a western. It is hosted by Lorne Green and runs about 42 mins in length. Western dramas were broadcasted on Monday nights during the show's run. This episode deals with a wagon trail and settlers going west.
This is a favorite episode of mine from the series. This story is worthy of an episode of Star Trek. The Vigilant is a spaceship that gets captured by an alien race and then is transported to their home-world. Once there, the captain and the crew find out they are required to colonize another planet, but what kind of world awaits for them to discover?
This episode of the series is a paranormal mystery story about a little girl who went missing but is actually dead. A young girl claims that her sister is missing but she doesn't have one, however, a doctor with training in parapsychology thinks otherwise. This episode was hosted by Vincent Price and mysteries were aired on Wednesday nights.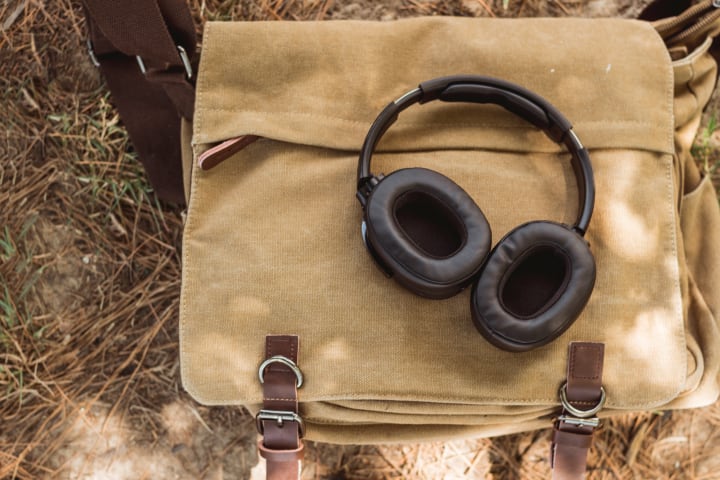 Why I Enjoy Listening to These Audio Dramas Today
I still love listening to these vintage radio shows, even by today's standards. Just listening to them via the mp3 format or by streaming is great. It brings back a sense of nostalgia for me ever since I first listened to these shows back in the late 70s. Moreover, I am just as equally happy to find out about a new show that I didn't know existed at that time, such as with The Zero Hour. Overall it makes for some great entertainment when you are starved for something new.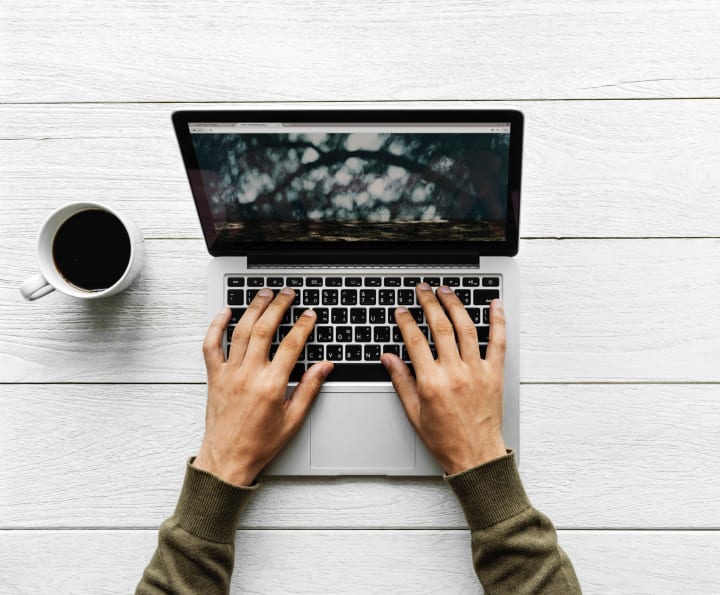 Where to Find These Radio Dramas
The best place to find, listen, and download is the website relicradio.com,archive.org, and cbsrmt.com. I would strongly recommend relicradio.com, all three dramas are available at this site. You may also find just about any OTR dramas on YouTube as well. Don't forget to check iTunes as well.
vintage
long time sci-fi fan who loves the internet. I am also writting on other subjects than sci fi.
you can follow me on twitter @EdwardGerman3 Listen to my podcast The 1950s Sciecne Fiction Podcast on Anchor.FM
Receive stories by Edward German in

your feed