The Nice House On The Lake #6
DC Black Label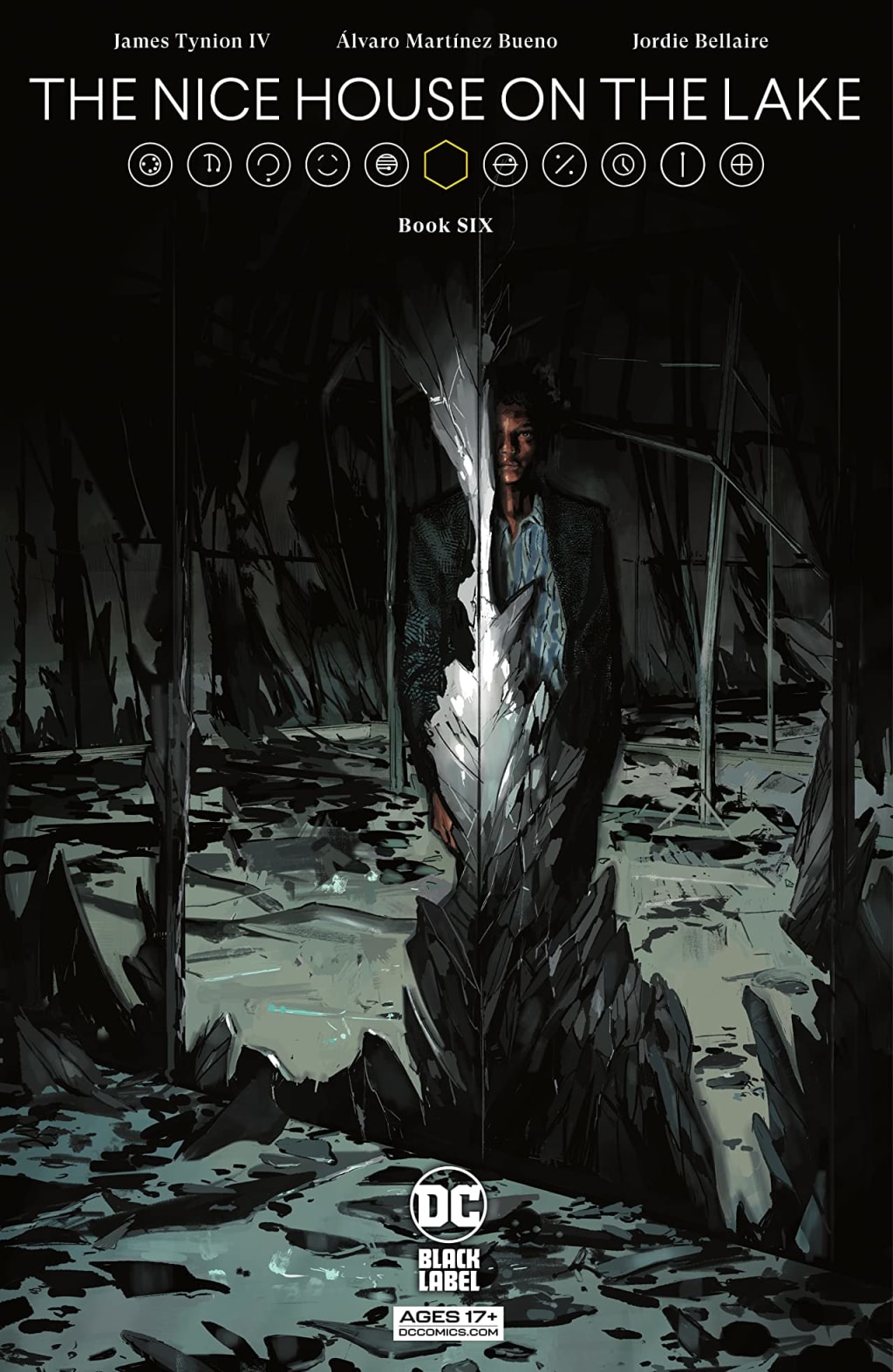 The Nice House On The Lake #6
DC Black Label 2021
Written by James Tynion IV
Illustrated by Alvaro Martinez Bueno
Coloured by Jordie Bellaire
Lettered by Andworld Design
The House has an eleventh guest. Reg is here-and that was never part of the plan. Or was it? Everything you know gets turned upside down in this issue…ending on a cliffhanger that will have to hold you until the House reopens in March 2022!
Without a single solitary doubt this is the best new book to debut this year. The writing is immaculately done and the interiors are just mind blowing in their scope of how emotions and feelings are brought out in the reader. Last issue they found Reg and in this issue we learn Reg's story and his history with Walter. The depth of storytelling that we get here as each person's history with Walter is explored is phenomenal. While it's great to see the personalities kind of clash with one another as all these friends are Walters from over a period of time and not all of them know each other has been delightful to see. This issue goes a long way in explaining a few things and while I may be way off base with my deductions still from what Reg reveals here it makes sense, at least to me, why they change their course of actions so often.
I'm absolutely in love with the way that this is being told. The story & plot development that we see through how the sequence of events unfold as well as how the reader learns information is presented exceptionally well. The character development that we see through the narration, or text messages in this case, the dialogue, the character interaction as well as how we see them act and react to the situations and circumstances which they encounter which does this utterly magnificent job in fleshing out the personalities further. The pacing is excellent and as it takes us through the pages revealing more of the story we see this microcosm of their lives take more shape.
I'm very appreciative of how this is being structured and how the layers within the story continue to emerge, grow, evolve and strengthen. I'm also very much liking how we see the layers within the story open up new avenues to be explored. Whether it is with Walter or each other, these avenues add so much delicious depth, dimension and complexity to the story. How we see everything working together to create the story's ebb & flow as well as how it moves the story are impeccably handled.
The interiors here are mind blowingly and mindbogglingly brilliant to see. The linework is truly exquisite and how we see the varying weights and techniques being utilised to create this level & quality of detail within the work that we see is extraordinary. That we see such use of backgrounds so prevalent within the book and how they enhance and expand the moments are brilliantly rendered. The utilisation of the page layouts and how we see the angles and perspective in the panels shows this masterful eye for storytelling. The various hues and tones within the colours being utilised to create the shading, highlights and shadow work shows an excellent understanding of how colour works. The paintings within the story are phenomenally well rendered as well and they really add something special to the moments we see.
This book is mindbogglingly brilliant. From its conception through its execution what we see feels so natural and yet so calculated by Walter for his experiment that he's running with his friends while he's also trying to save them from what's happening in the outside world. Well we were promised one hell of a cliffhanger ending and boy howdy did we get one. I really wasn't expecting to see this happen and that we are constantly seeing and experiencing moments that change the course of the story and we never know when they are coming is part of what makes this so damn great. I mean it helps to have such extraordinary writing and mind blowing characterisation and these absolutely bloody brilliant interiors.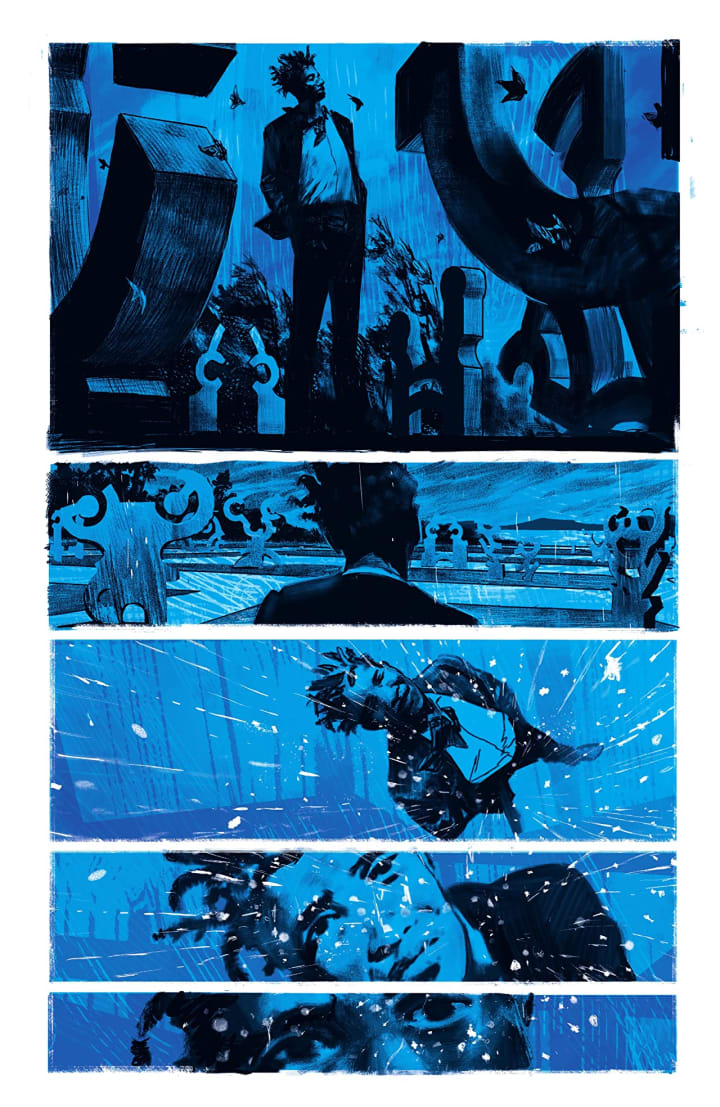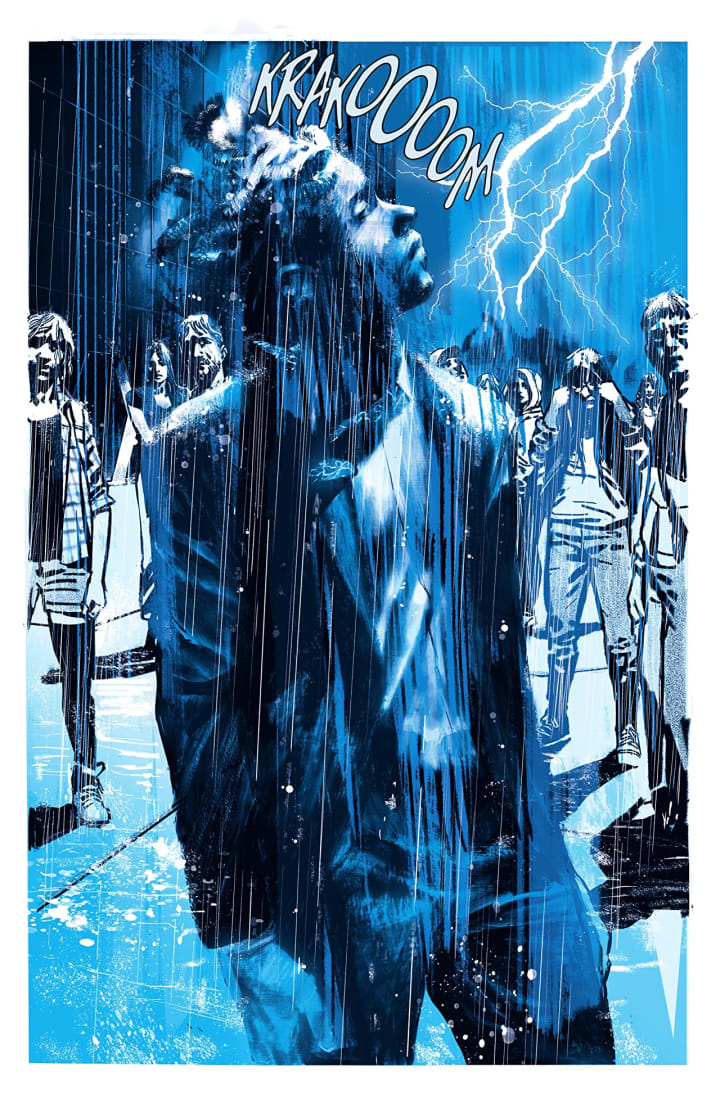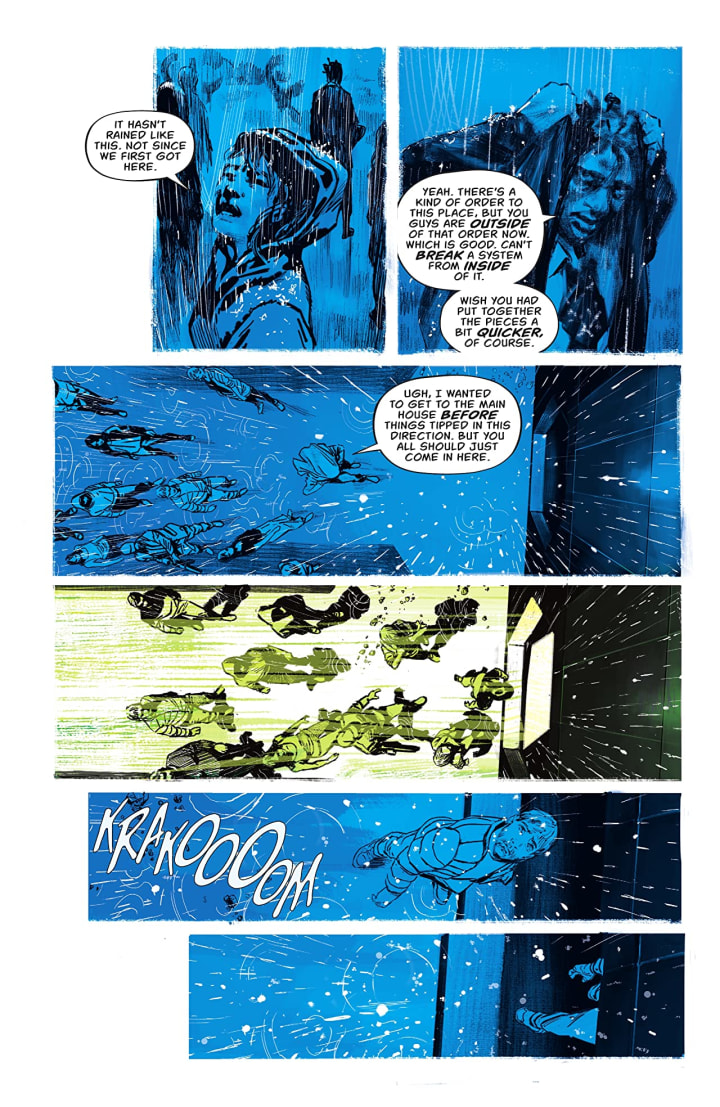 comics
Just me talking about the comics I enjoy reading, ones that you might not know exist and spotlighting the indie creators that excite me.
Receive stories by Steven Leitman in

your feed