The Hillywood Show's 'Stranger Things' Parody Is Here and It's Super Freaky
Thanks to The Hillywood Show, we have the 'Stranger Things' parody to help tide us over while we wait for next season.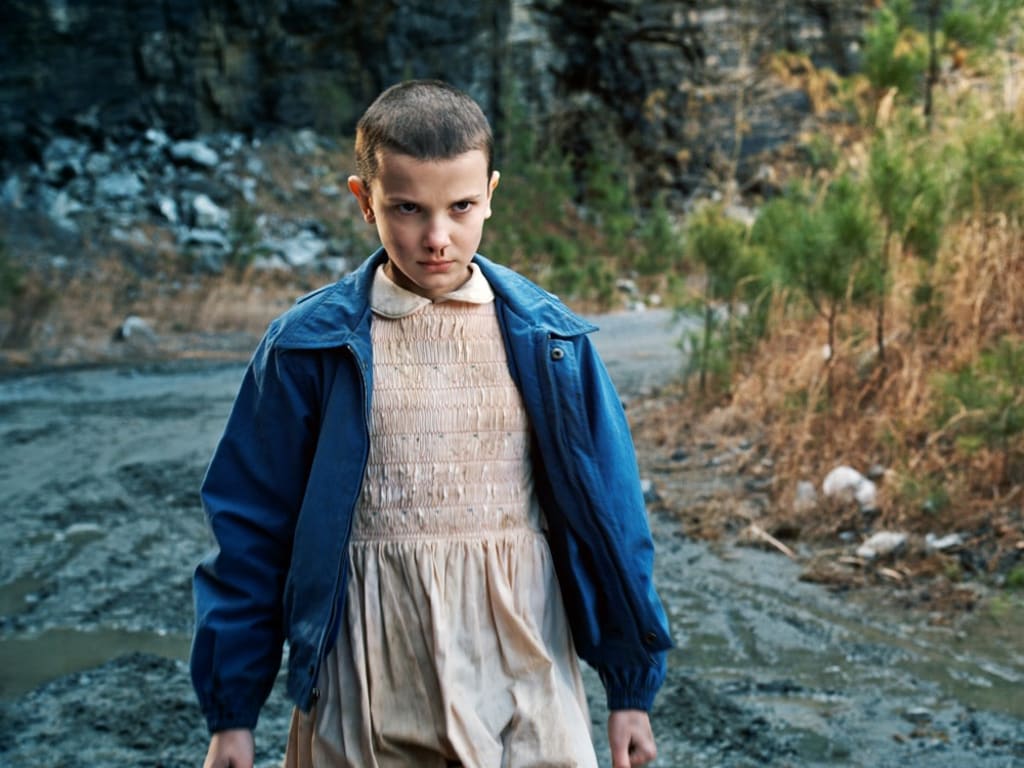 [Credit: Netflix]
Only a few days are left until Season 2 of Netflix's hit sci-fi show, Stranger Things, is finally released. Although the show continues to tease us with sneak peeks, most recently with an unexpected and spooky trailer, fans are still on the edge of their seats, anxiously waiting for the beloved show's return. But thanks to #TheHillywoodShow, we have one more thing to help tide us over: the Stranger Things Parody!
What is The Hillywood Show?
The Hillywood Show, in case you're unfamiliar, was founded by sisters Hilly and Hannah Hindi. As fans of a number of popular shows and movies, they dedicated themselves to making parodies that celebrate, rather than mock, fandoms. They use their skills to transform themselves into beloved characters and recreate favorite scenes with reinvented pop songs. From Twilight to Harry Potter, Sherlock to Supernatural, these two women are not only the onscreen stars, but also the behind-the-scenes queens! Hilly and Hannah have written, edited and directed the parodies over the years, each developing a specific style that fans love.
The Hillywood Show may call their videos parodies, but they really aren't what the word suggests. Though they're definitely hilarious, the amount of effort that goes into each shot is remarkable. They will literally recreate specific shots so accurately that it's difficult to tell which is the parody and which is the original content. The makeup artistry is also brilliant — Hilly has been transformed into Bella Swan, the Tenth Doctor, Jack Sparrow and Sherlock Holmes, just to name a few! It's eerie how realistic it is, and it's part of why fans love them. They really have reinvented the word parody.
The 'Stranger Things' parody is bigger than any other.
Hilly and Hannah pulled out all the stops for this one. Alongside the comedic duo stars Richard Speight Jr. (Independence Day, Supernatural) as Dustin, Phil LaMarr (Pulp Fiction, Futurama) as Lucas and Kim Rhodes (Supernatural, The Suite Life of Zack and Cody) as Joyce, Hilly stars as Mike Wheeler and Hannah as Eleven in some of the most memorable scenes from Season 1. From Joyce and the Christmas lights, Eleven fighting the Demogorgon, to the classic bike rides and games of Dungeons and Dragons, the #StrangerThings Parody is filled with the Hillywood Show's usual humor along some strong emotional moments. It even acts as a great Season 1 recap. Here it is for your viewing pleasure:
Maybe the Hillywood Show's parody has introduced you to the amazing world of Stranger Things, or maybe Stranger Things has introduced you to these hilarious sisters. Whatever the case, it's a true testament to the power of fandom. Don't miss the Hillywood Show's other hilarious works while you're anxiously awaiting the fate of Hawkins!
tv
Probably crying over Marvel or classic lit
Writer and poet
Fantasy, dark academia, and gothic romance
Website: maggiestancu.ca
You can find me on IG @ authormaggiestancu
Receive stories by Maggie Stancu in

your feed