Comics Vs Show: How Archie and the Gang Have Changed
Between the dark mysteries and steamy ships, it's safe to say that Archie and the Gang from the comics have grown up.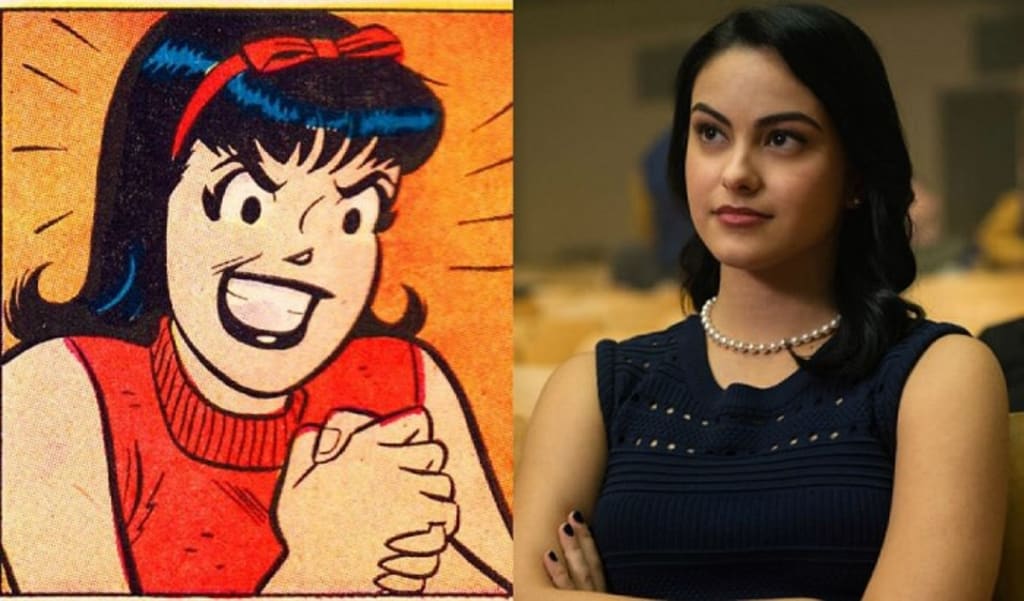 Season 2 of #Riverdale is officially underway, and between the dark mysteries and steamy ships, it's safe to say that Archie and the Gang have grown up. The show keeps the light-hearted humor that the comics contained, but adds its own film noir flair that keeps us on the edge of our seat waiting for the next episode. But while Riverdale continuously pays homage to the Archie comics, there's no question that the characters have diverted from the source material in more ways than one. And with Season 2 undoubtedly bringing even more twists, let's take a look at how the characters have changed from comics to screen.
Archie Andrews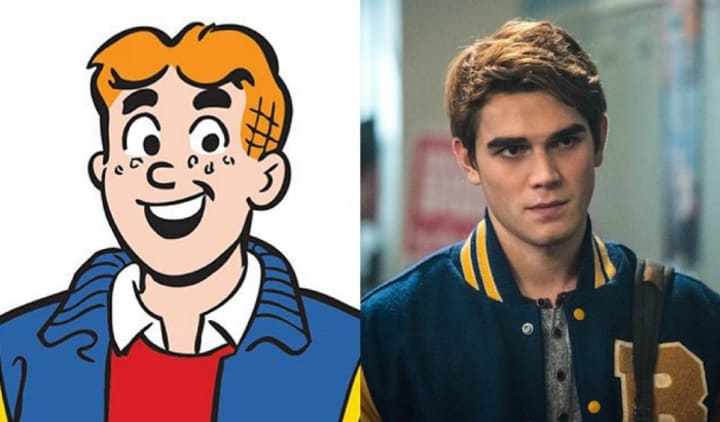 Archie Andrews is your typical boy next door. He's a good kid, loves guitars and girls, and is more than a little klutzy. At least, that's how he is in the comics. In CW's Riverdale, he's more cool than klutz. A member of the football team as well as a talented musician actively chasing his career, he has no problem with the dating scene. Archie still gives off a boy next door vibe, but he has an edge that was missing from the comics. And in a town full of murder and mystery, it isn't all that surprising. He lost the freckles, gained a six pack, but Riverdale made sure he stayed the redhead we know and love.
Betty Cooper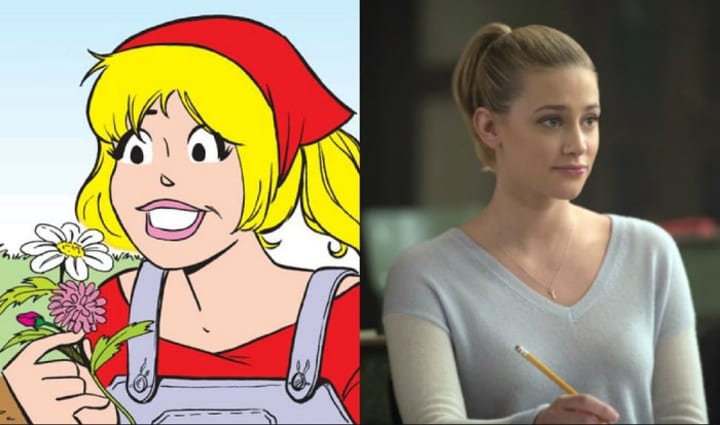 If Archie Andrews is the boy next door, Betty Cooper is unquestionably the girl next door. She's modest, charitable, kind, and a model student. Riverdale keeps true to all of these qualities, but like Archie, she has an edge. Betty is one of the most loyal characters in Riverdale, and she's willing to go to any lengths to protect those she cares about. Even if it means doing something that's not strictly speaking legal. Betty doesn't lose her kindness in the show, but she's given more of an identity than simply the girl next door. She still rocks that high ponytail, though.
Veronica Lodge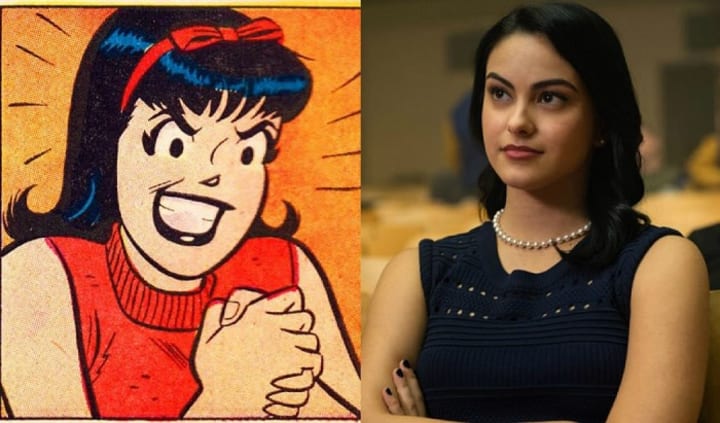 Veronica Lodge is arguably the character who has most changed from the comics. In the original Archie adventures, Veronica is a self-centered, entitled rich girl. Sure, she has her moments, but she is definitely not the best person in the world. But in the show, we meet Veronica as she turns over a new leaf. After spending her time in New York as the rich brat, she spends the series trying to the best possible version of herself. She's much kinder and genuinely cares and looks out for her friends, most of all Betty. And she still has her signature killer style.
Jughead Jones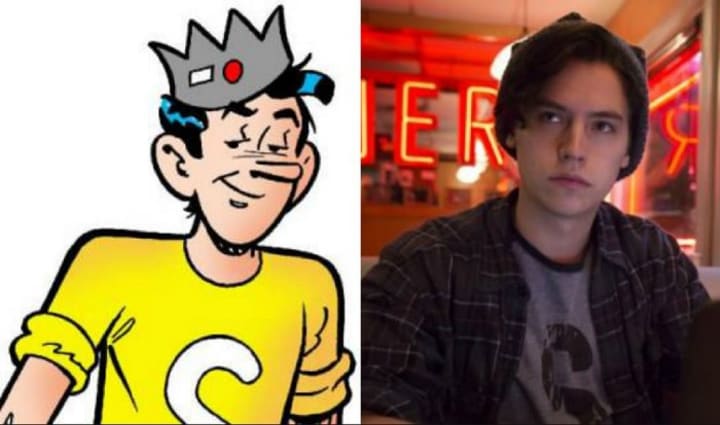 Jughead Jones is up there with Veronica when it comes to change. While both versions of the character are outsiders, Jughead in Riverdale is certainly more tortured than in the comics. He spends less time eating burgers and more time writing and solving murder mysteries. Jughead still has his quick wit and dry humor, but he also has a troubled past that's tearing him between two worlds. Not to mention the fact that in the comics, he is asexual, while fans of the show are excitedly shipping Bughead (Betty and Jughead), which is currently canon. And as for his crown? It's now a beanie.
Cheryl Blossom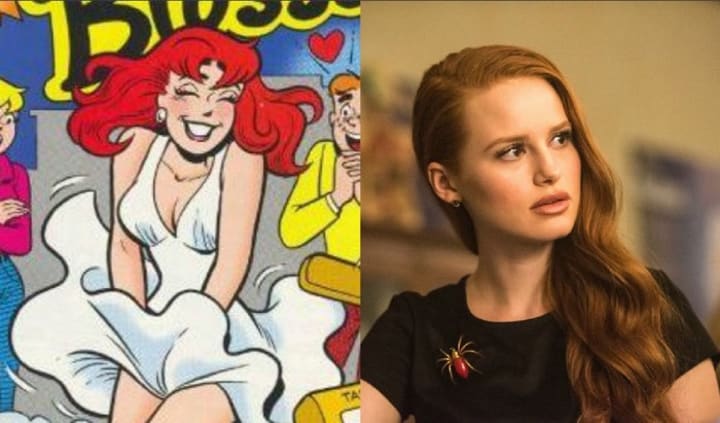 Cheryl's always been a bit of a wildcard when it comes to the love triangle that is Archie, Betty, and Veronica. But with Betty dating Jughead and Archie settling into a new relationship with Veronica, where does that leave Cheryl? Though she's still vain and, quite frankly, a bully, Riverdale has given Cheryl more depth stemming from the death of her brother. Even though it isn't right, with a family as messed up as the Blossoms, her manipulative personality is pretty understandable. And as the first season progressed, she slowly began to show more and more of a human side. Who knows what Season 2 will bring?
Josie McCoy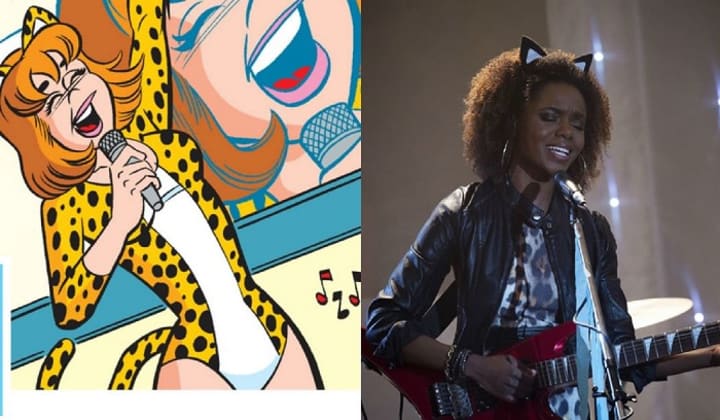 Josie and the Pussycats were beloved in the comics, always adding their own flair of fun to whatever adventure was going on. The same can be said for Riverdale, complete with cat ears and tails! Josie has a lot more sass than in the comics, but her talent, passion, and drive remains. Season 1 began to hint at the immense pressure she is under from her father to be successful in the industry. The finale ended with her taking back her life and love of music by performing one of Archie's songs and just having fun with it, but no doubt Season 2 will bring more drama to the McCoy household.
Kevin Keller
Kevin Keller was introduced to the Archie comics back in 2010, making headlines and history by becoming the first openly gay character in the comics. In Riverdale, Kevin is not only the sheriff's son, but he's in a relationship with a member of the Southside Serpents. Because of this, Kevin is always finding himself in the middle of drama. Though he's been apart of some bigger character arcs, he himself hasn't been the focus. This seems likely to change, however, seeing that the writers have teased more secrets on Kevin's end.
Perhaps Riverdale is your first encounter with Archie and the gang, but even if you, like me, grew up with the Archie comics, it's obvious that changes needed to be made. Not only to modernize the characters, but to allow them to fit into the darker world of the CW's Riverdale. Whether the changes were subtle or obvious, each character has benefited. And with a little less focus on the love triangle this season, there's no doubt that the gang's separate arcs will add more of the drama we know and love. Especially now that Veronica's father is in town...
tv
Probably crying over Marvel or classic lit
Writer and poet
Fantasy, dark academia, and gothic romance
Website: maggiestancu.ca
You can find me on IG @ authormaggiestancu
Receive stories by Maggie Stancu in

your feed