'The Handmaid's Tale' Season 4 Update
Learn about the possible return date and other things about Season 4.
The bad news about The Handmaid's Tale is that Season 4 will not return to television any time soon. The good news is that Hulu has given viewers some things to look forward to when the series finally returns to the air after such a long time between seasons.
What To Be Expected
Because of COVID-19, Season 4 couldn't be filmed as planned. Production has been suspended indefinitely. No specific date has been set, but the release date will not be in 2020. However, it is possible that The Handmaid's Tale will return in 2021, according to an announcement from Hulu.
Elizabeth Moss told Deadline, "We were two weeks into shooting when we shut down, so we didn't get a lot in the can. Our writers are still writing, and they're continuing to write the season obviously remotely from their own homes separately, and that train is still chugging along."
IndieWire confirmed that Season 4 will not have 13-episodes as were in Seasons 1-3. Instead, there will be only 10 episodes. Fans will be glad to see the 10 episodes instead of no episodes at all.
The Last Moments of Season 3
There was a shocking cliffhanger in the last moments of the finale of Season 3. Fans have waited a long time and will have to wait a lot longer to find out what happened to June, played by Elisabeth Moss, after she was wounded from a gunshot.
June had orchestrated a revolt along with the Marthas and other Handmaids. She took a big risk, but she did succeed at smuggling more than 100 children out of Gilead into Canada. The plane landed safely and the children went into the care of Moira, played by Samira Wiley, and Luke, played by O-T Fagbenle.
Viewers have commented that June will probably survive the gunshot wound and will live since she is the lead in the series. Executive producer Bruce Miller hasn't said anything directly about June's survival. However, he did drop some clues about June being in Season 4. He said, "We are following June, and June lives in Gilead, and Gilead is not a nice place, and it will continue to be not a nice place." He added that the team is "parsing through repercussions for June's actions." That confirms that June will be alive in Season 4.
Besides all that, Moss will direct Season 4. Do you really think she will eliminate herself from the series? Starting in Episode 3 of Season 4, Moss will make her directorial debut. She joked that her only hurdle for directing will be working with the "incredibly demanding" lead actress. So, that settles it. June survives.
About the Waterfords
June is not the only one fans want to know about. They also want to know about the Waterfords. Fred, played by Joseph Fiennes, and Serena, played by Yvonne Strahovski, are both facing criminal trials for war crimes. Therefore, when Season 4 launches, viewers will follow their trial through several episodes.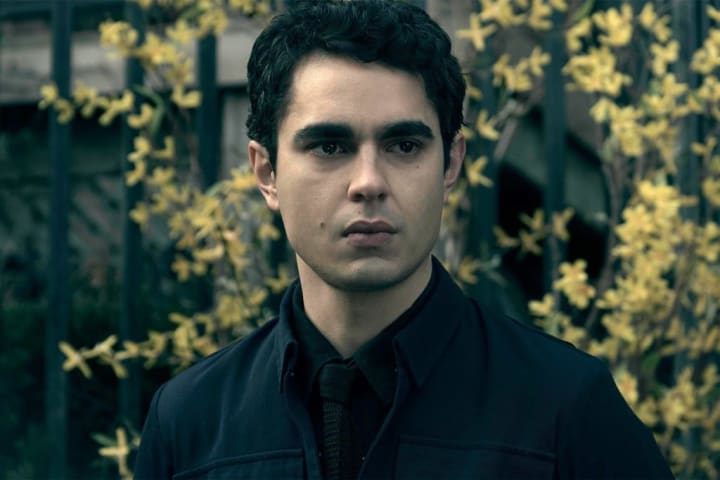 About Nick
During the last season, viewers didn't see Nick, played by Max Minghella. He was noticeably absent from Season 3. The timing didn't allow for Nick's past and his involvement in finding Gilead to be shown during the last season. However, Nick will get a lot of screen time in Season 4.
The Bottom Line
The Handmaid's Tale will return even though the date is unknown. June will survive, but the details are not known what exactly happened to her after she was wounded with a gunshot. It is also known that the Waterfords will be on trial. More of Nick will be seen in the upcoming season. Details will be revealed about the children in Canada.
Executive producer Warren Littlefield told reporters at the Television Critics Association that Season 4 will not be the final season because there is plenty of story left to be told. The producers and writers are basing their work on Margaret Atwood's book The Testaments with events spanning 15 years in the future.
Seasons 1-3 of The Handmaid's Tale are currently streaming on Hulu. People will have a long time to catch up on the series before the next season starts.