The Fabelmans - A Movie Review
From the moment I watched the trailer, I was looking forward to seeing 'The Fabelmans'.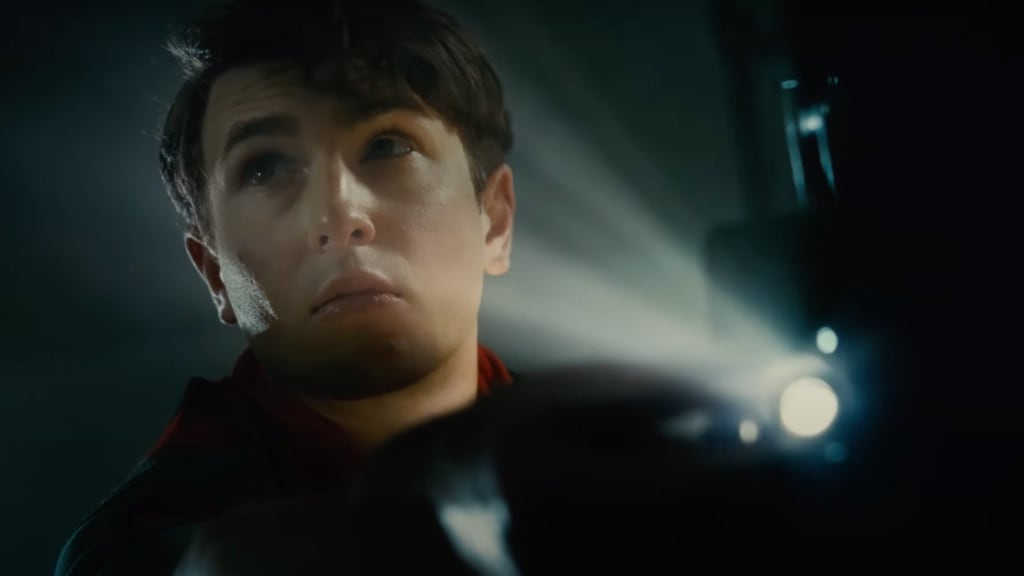 Movies are an escape. Seek your passion.
The Fabelmans was released to theaters in 2022. Young Sammy Fabelman aspires to be a filmmaker. Growing up in post-World War II, Sammy's family encounters hardships. Revealing harsh secrets and dealing with bullying in school, Sammy's love for filming is an escape from the real world.
From the moment I watched the trailer, I was looking forward to seeing The Fabelmans. Based on the trailers, it looked like it would magnify Steven Spielberg's life as a filmmaker. Only a quarter of the film is that. Most of The Fabelmans is a family drama that we've seen across most films.
Since he was a kid, Sammy Fabelman has had a dream to direct films. Gabriel LaBelle was great in the role but he never quite grasped the role with how the story was directed. The first hour of the film showcases Sammy's passion until it decides to focus on Sammy's parents.
For their roles, the cast studied the people they were portraying. Michelle Williams and Paul Dano are both excellent in their roles as Sammy's parents. Williams delivers a groundbreaking and emotional performance. Depressed about her life, Mitzi struggles between family and living the life she prefers.
There's also an appearance by Seth Rogan. Most of the characters are just cardboard cutouts like the stereotypical bullies, the shallow girlfriend, and Sammy's sisters. Sammy's younger sisters are never given much time to expand as characters. In fact, they disappear in the third act.
Cinematically, The Fabelmans is a marvelously directed film. Steven Spielberg put his heart into every edit, close-up, and movie magic skill in this film. He focused highly on scenes where Sammy is directing home movies. It's not discussed until the climax but we should have spent more time learning about specific camera angles.
I was hoping that The Fabelmans would portray Spielberg's success as a filmmaker. While it does do that, this segment is pushed to the sidelines to watch over an hour of family drama and Sammy getting bullied.
I didn't know what Spielberg had encountered in his early life or in his family. That was interesting to learn. I recall the couple sitting next to me whispering that they'll talk more about Speilberg's life at dinner following the movie. That's the main intent of any biographical film. Once the film was over I researched more on Spielberg's early life.
The film should have focused on Sammy's passion for filmmaking. The story gets caught up in all the family drama. The school segment should have been a smaller portion of the story. We get that Sammy is being bullied for his religion by antisemites. It became too repetitive.
The movie was long enough as it is. Only the first half and last fifteen minutes covered filmmaking. To me, Spielberg missed a mark to assemble The Fabelmans more about his passion for what has become his career.
Passion is the moral of The Fabelmans. That's what drew me to this film. In the last few years, I have found my passion for movies. I love writing movie reviews. Spielberg notes that with hard work you could turn your passion into a career. Don't ever give up on what you love. Reportedly, Spielberg was emotional as this film was in development.
The same goes for family. No matter what hardships families experience it's best to work them out instead of letting these issues affect the family.
Setting the downsides of The Fabelmans aside, this is a film that you should witness in theaters. It is a film worth seeing.
About the Creator
Writing has been my passion since I was 11 years old. I love creating stories from fiction, poetry, fanfiction. I enjoy writing movie reviews. I would love to become a creative writing teacher and leave the world inspiring minds.
Reader insights
Be the first to share your insights about this piece.
Add your insights