The Empire Strikes Back (1980)
1001 Movies to See Before You Die (Schneider, J.S, Smith, I.H)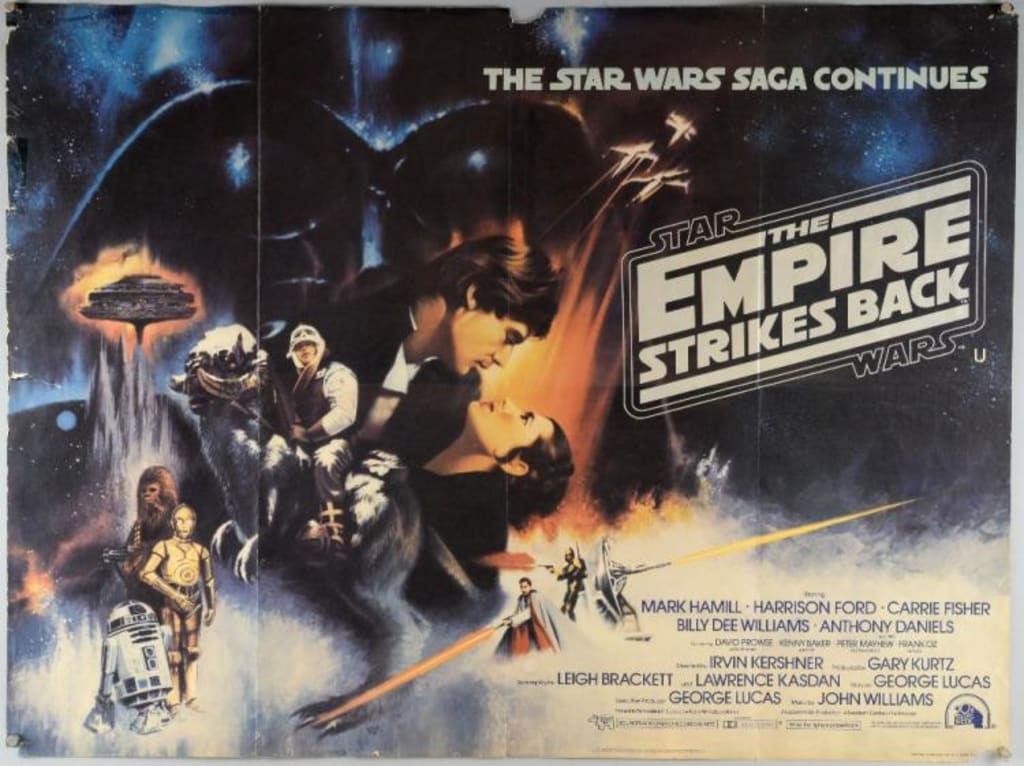 In this article, we will be looking at 2019's book "1001 Movies to See Before You Die" and going through each film in a random order that I have chosen. We will be looking at what constitutes this film to be on the list and whether I think this film deserves to be here at all. I want to make perfectly clear that I won't be revealing details from this book such as analyses by film reporters who have written about the film in question, so if you want the book itself you'll have to buy it. But I will be covering the book's suggestions on which films should be your top priority. I wouldn't doubt for a second that everyone reading this article has probably watched many of these movies anyway. But we are just here to have a bit of fun. We're going to not just look at whether it should be on this list but we're also going to look at why the film has such a legacy at all. Remember, this is the 2019 version of the book and so, films like "Joker" will not be featured in this book and any film that came out in 2020 (and if we get there, in 2021). So strap in and if you have your own suggestions then don't hesitate to email me using the address in my bio. Let's get on with it then.
The Empire Strikes Back (1980) dir. by Irvin Kershner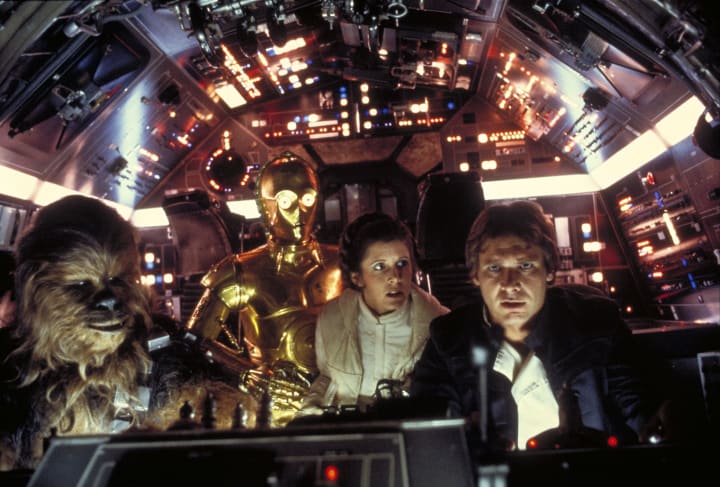 Star Wars, Episode Five was on this list and honestly, I wanted to cover "A New Hope" after I watched it about five times on an airplane when I was a tinier, less agoraphobic Annie. But, I guess "The Empire Strikes Back" is good too, but if you think that it is better than "A New Hope" then please use the back button and go away. I don't need that kind of negativity here. Anyways, starring the flawless Carrie Fisher, Harrison Ford, Mark Hamill, Billy Dee Williams and many, many more - including my favourite character portrayed by Peter Mayhew, Chewbacca - this film is part of one of the greatest sagas in all of cinematic history. Well, one of the greatest trilogies in cinema history - I would appreciate it if we forgot episode one to three and seven to nine even happened. It's a trilogy. Let's take a look at what other people had to say about it.
Vincent Canby did not like it very much, but that is quite predictable of Canby, he would not like this type of film at all:
"...it is nice and inoffensive and, in a way that no one associated with it need be ashamed of, it's also silly. Attending to it is a lot like reading the middle of a comic book."
Variety Magazine was a little bit more amiable about it and stated the following:
'The Empire Strikes Back' is a worthy sequel to 'Star Wars,' equal in both technical mastery and characterisation, suffering only from the familiarity with the effects generated in the original and imitated too much by others."
And obviously, I was terrified when Gene Siskel gave his opinion being Roger Ebert's best friend and everything and pretty much the go-to critic after Roger Ebert. I was so incredibly frightened to read this. He stated the film has poor special effects and then about Lando that he:
"...isn't given enough screen time to develop into anyone special," he found "…[these weaknesses are] trivial compared to the strengths of the film, which are considerable and sometimes even majestic."
The Los Angeles Times was again, a little bit more amiable about it and were concentrating on the better aspects of the film:
"I wish it were a handful of minutes shorter but this my single caveat about another richly imaginative, engrossing and spectacular motion picture from the redoubtable George Lucas…"
But my favourite review was always by The New Yorker because not only is it a good review and well-written for The New Yorker - which can be dry at times. But, I cannot tell whether they are being condescending or not, but that is just the common writing style of Roger Angell. The subtext is always right there but you don't really know one hundred percent:
"I had a great time at 'The Empire Strikes Back,' and although I did not find it as consistently pleasing and exciting as its predecessor, I felt stretched and terrifically entertained—and convinced, as I was at 'Star Wars,' that I was watching a first-class kids' movie."
Anyways, what do you think? Is it deserving of its place on its list or is it not?