The Bold and the Beautiful's Denise Richards is stunned by judge's ruling in favor of Charlie Sheen
The actress and her ex-husband have been sharing custody of their two teenage daughters. Richards was caught off guard on Monday after a judge ruled that Sheen no longer had to pay child support.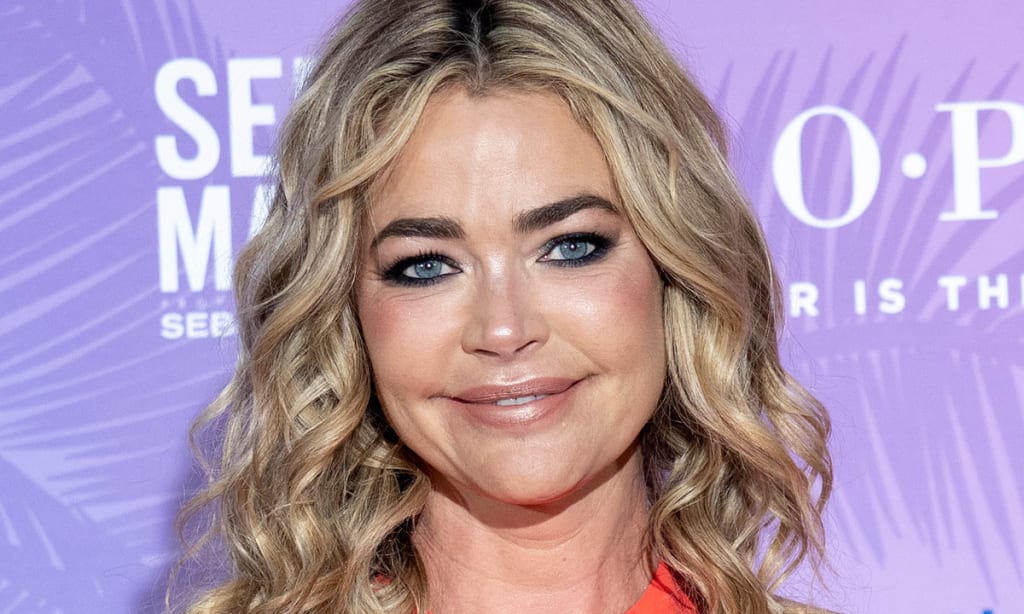 The Internet is buzzing with the news about Denise Richards and Charlie Sheen. On B&B the actress portrays Shauna Fulton who raised her daughter Flo Fulton Logan (Katina Bowden) to adulthood alone because she was not certain who her baby daddy was. It was later revealed that Storm Logan was Flo's dad and in time his family welcomed her. In real-time Richards has been sharing custody of her daughters Lola, 16, and Sami, 17, with their dad actor Charlie Sheen. She was not expecting the ruling that was recently made regarding financial assistance for her children.
Richards and Sheen have had an interesting journey during the past two decades. The duo became engaged on December 26, 2001, and were married on June 15, 2002. Three years later in March 2005, Richards filed for divorce and sought a restraining order against Sheen, alleging he made death threats against her. At the time she was pregnant with Lola. On April 19, 2006, the actress filed formal legal papers seeking a divorce which was granted on November 30, 2006.
The couple was granted joint custody of their girls but Sheen was ordered to stay 300 feet away from his ex-wife and daughters, except during supervised visitation. In May 2010 Sheen surrendered legal custody of both daughters to Richards who according to a source, desired sole legal custody, and Sheen did not protest.
In May 2013 , Charlie approved of Denise being awarded temporary custody of his twin sons born in 2009 to his wife Brooke Mueller. Due to concerns over drug use the children had been removed from Mueller's home by child protective services. Richards adopted a third daughter, Eloise Joni Richards, as a single parent in June 2011.
According to documents obtained on Monday by PEOPLE, a judge in Los Angeles County court decided to reduce the amount of child support that Sheen had been paying to "zero dollars per month". "commencing from August 1, 2018." Richards was not in attendance during the court proceedings and posted on Instagram that she was traveling for work. She added "it's hard being away from home and my family."
There have been conflicting reports related to the recent court ruling. A source speaking on behalf of Denise Richards told PEOPLE that Charlie Sheen had been pushing for a court date for two years and that Denise was "blindsided" by both the ruling and the hearing date which happened while she was out of town filming.
Another insider who is close to the situation told PEOPLE that Richards had known about the court date for six months. Lola currently lives with her mother but stays with her father whenever Denise is working out of town. In September Sami posted on TicTok that she was trapped in an abusive home (with her mother). Her father later confirmed that she had moved in with him. B&B fans have not seen a lot of Shauna Fulton lately but hopefully, she will soon be back on screen to help her best friend Quinn Fuller who is really going through a difficult time right now.
celebrities
Cheryl is a poet, freelance writer, published author and former Newspaper columnist. She has degrees in Psycology and Biblical studies. She enjoys sharing natural cures, and Nostalgia related info. Tips are greatly appreciated.
Receive stories by Cheryl E Preston in

your feed