The Best Fantasy Shows on Netflix
Best Fantasy Shows on Netflix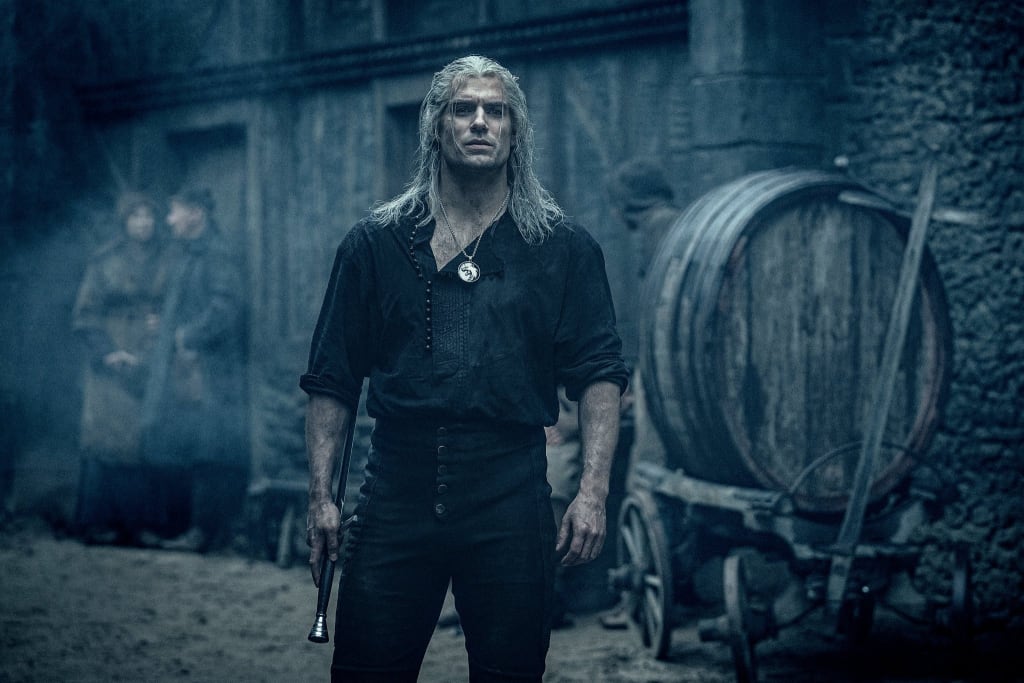 The Witcher
The Witcher is an absolute blast and a half. The fantasy series is indeed very fantasy—it's more Lord of the Rings than Game of Thrones—but it also doesn't take itself too seriously and whole-heartedly embraces all aspects of fantasy storytelling and gaming, including fun side-quests, POV battles, and even a bard who follows Henry Cavill's titular human/creature hybrid around singing songs about his glories. The show's first season follows three stories destined to converge: Cavill's Witcher is a muscle-for-hire monster hunter who begins to question why so many princesses have been turning into creatures; Yennefer of Vengerberg (Anya Chalotra) is a powerful sorceress in training who struggles to keep her emotions in check; and princess Ciri (Freya Allan) is on the run after the sacking of her city, but harbors secrets of her own. Steeped in lore and world building but always engaging, The Witcher is a perfect kind of binge-viewing show.
Cast: Henry Cavill, Freya Allan, Eamon Farren, and Anya Chalotra
Created by: Lauren Schmidt Hissrich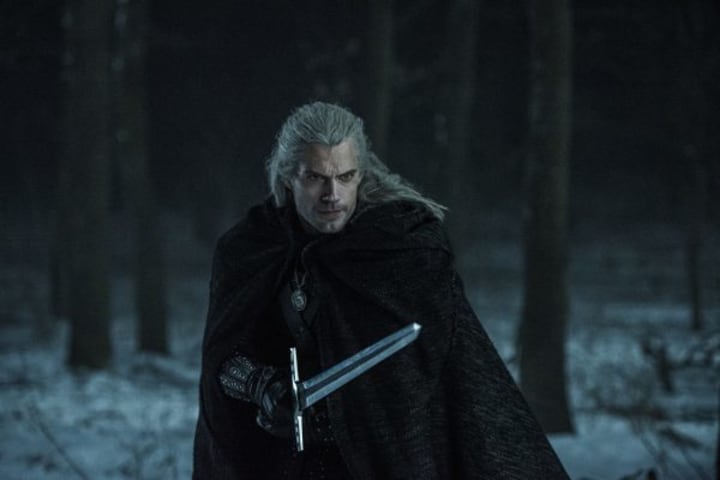 Chilling Adventures of Sabrina
There is no trick to the treat that is Chilling Adventures of Sabrina, Netflix's adaptation of Roberto Aguirre-Sacasa's comic of the same name, starring Kiernan Shipka as the titular teen. The updated story is a far cry from the days of Sabrina the Teenage Witch, and yet, it encompasses many of the same themes of the original Archie comics and other iterations. It's just that this time, the story is wrapped up in a moody, dark, funny, and stylishly atmospheric package that could be not be a better herald of fall and the Halloween season.
The series picks up just before Sabrina's sixteenth birthday, which will be marked not by a traditional celebration, but an old tradition: a Dark Baptism under a blood moon where Sabrina will sign over her soul to the Dark Lord. Except, Sabrina isn't so sure she wants to do that. She's only half a witch (on her father's side), and she's spent her entire life living at home with witches and going to school with mortals. But that baptism — and whether or not she's ready to tether herself to the Dark Lord — is just the start of Sabrina's adventures, not the end, as she finds a way to honor both her mortal and supernatural heritage. Ultimately, it's a delight and an obsession, and the scariest thing about it is just how good it is.
Created by: Roberto Aguirre-Sacasa
Cast: Kiernan Shipka, Ross Lynch, Lucy Davis, Miranda Otto, and Chance Perdomo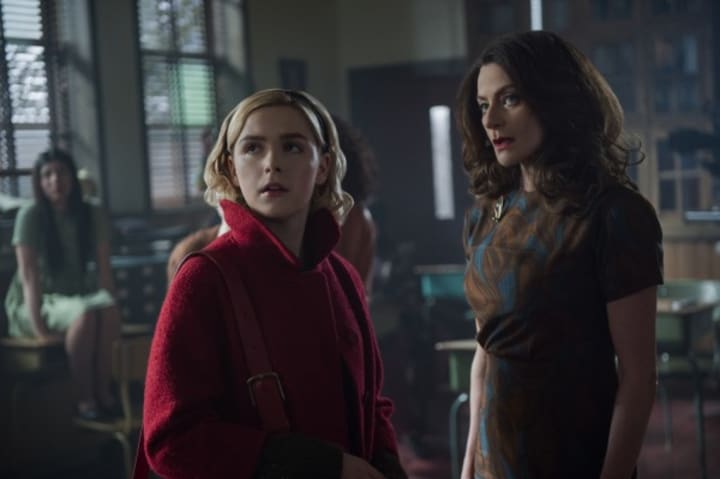 The Dark Crystal: Age of Resistance
It's hard to overstate how amazing The Dark Crystal: Age of Resistance is. You don't have to be super familiar with Jim Henson's original movie that created a cult following back in 1982, but it certainly helps to understand what goes on in this prequel series. However, you could come into the Netflix show blind and still walk away with an appreciation for the solid fantasy story, the incredible production value, and the world's top puppeteers plying their craft in one of the best suspensions of disbelief ever seen on TV.
But if you need a little plot nugget to get you going, essentially The Dark Crystal: Age of Resistance sees the elf-like Gelflings overcoming their tribal differences in order to escape from under the oppressive rule of the villainous and reptilian Skeksis. The 10 currently available episodes introduce compelling characters from all walks of life on the alien planet of Thra and have already inspired a whole new generation of The Dark Crystal fans. And this is only phase one; there's hopefully more to come, but if you can't get enough from the series itself, be sure to seek out the behind-the-scenes documentary, also available on Netflix.
Created by: Jeffrey Addiss, Will Matthews
Cast: Taron Egerton, Anya Taylor-Joy, Nathalie Emmanuel, Simon Pegg, Mark Hamill, Jason Isaacs, and Gugu Mbatha-Raw
Trollhunters: Tales of Arcadia
Guillermo del Toro's original animated series Trollhunters is an absolute delight. The DreamWorks Animation production takes place in the quiet town of Arcadia, where a young boy named Jim not only stumbled upon an amulet that makes him a "Trollhunter," but who also discovers that there's an entire world full of trolls living in secret underground. The show combines the classic Saturday morning cartoon vibe with the serialized narrative drive of something like Breaking Bad, resulting in a series that's as delightful as it is addicting
Created by: Guillermo del Toro
Cast: Anton Yelchin, Charlie Saxton, Jonathan Hyde, Kelsey Grammer, Ron Perlman, Amy Landecker, Steven Yeun, Clancy Brown, Mark Hamill, Emile Hirsch, and Angelica Huston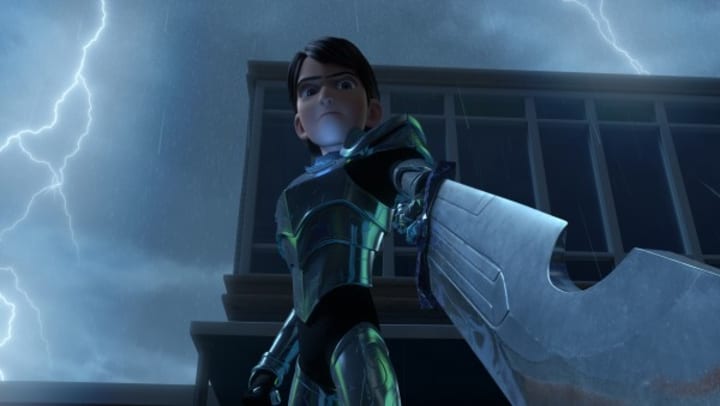 Stranger Things
You've no doubt heard the hype, so let us set you straight: believe it. Stranger Things popped up almost out of nowhere as a new Netflix original series that had little buzz surrounding its pre-release. But the 80s-set mystery thriller is equal parts It, Stand by Me, and The Goonies as it mashes up the creepy atmosphere of a Stephen King novel with compelling characters and a strong narrative drive. The true test of Stranger Things is whether the show works without the nostalgia-inducing 80s setting, and the answer is yes. There's a government mystery, impressive effects, and most of all memorable characters that are a joy to watch, and creators/writers/directors Matt Duffer and Ross Duffer craft each season like one long movie divided into chapters. Indeed, one could easily watch an entire season in one day without feeling like it's dragging or hitting upon an easy "stopping point," as this is more television as novel than episodic TV. Which makes it a delightful binge. So have at it!
Created by: The Duffer Brothers
Cast: Winona Ryder, David Harbour, Finn Wolfhard, Millie Bobby Brown, Gaten Matarazzo, Natalia Dyer, Charlie Heaton, Cara Buono, and Matthew Modine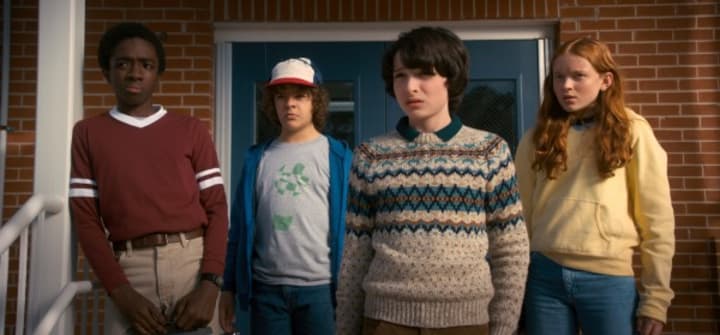 tv
About the author
Reader insights
Be the first to share your insights about this piece.
Add your insights