The Best Sci-Fi Shows on Netflix
Sci-Fi Shows on Netflix
Umbrella Academy
For those fatigued by the current glut of superhero TV shows and/or movies, The Umbrella Academy is the tonic you need. Steve Blackman and Jeremy Slater's Netflix series, based on the Dark Horse comics by Gerard Way, immediately immerses you in this strange world and establishes that it is playing by its own rules. It's not always clear what those rules are, but it doesn't matter because the journey is so much fun.
The series, which runs for 10 episodes, is not an origin story — although origins are important. The members of The Umbrella Academy are all grown up now, after a childhood spent in the limelight. One day in 1989, 43 babies were born to mothers who were not pregnant the day before. Seven of them were purchased by an eccentric billionaire, Sir Reginald Hargreeves (Colm Feore), who trained them up as The Umbrella Academy to be crime fighters — and perhaps something more. Over the years, most of the seven left the academy and struck out on their own (major daddy issues being at the core of it all), but the death of their "father" has brought them back together for something exceptionally important.
Like the CW series Legends of Tomorrow, The Umbrella Academy has a talented cast and a bonkers premise that improbably add up to a series full of humor and compelling drama. And, refreshingly, the members of the academy don't really rely on their powers very much. It's strangely both the focus of the series and something taken casually in stride, like the fact that the kids were raised by an android mother and looked after by a talking chimpanzee butler (which all feels mildly Neo Yokio-esque). Anything is possible in this show, and yet those eccentricities are presented as nothing more than subtle quirks.
It's frankly difficult to think back to how everything began in this crazy show after having buzzed through its 10 episodes, because it's so full of layered narratives. Don't look up spoilers, though — knowing less is more. Not having read the books, I can't speak to the Netflix series' success as an adaptation. But as a superhero-tinged TV show, it gets everything right. The Umbrella Academy is incredibly interesting, enjoyable, quirky, and well worth your time.
Created by: Jeremy Strong, Steve Blackman
Cast: Ellen Page, Tom Hopper, David Castañeda, Emily Raver-Lampman, Robert Sheehan, Aidan Gallagher, and Mary J. Blige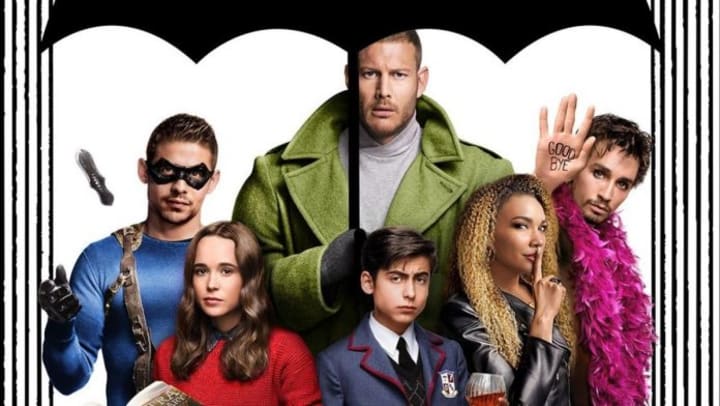 Legends of Tomorrow
Two years ago you could not have convinced me that one of the best shows on television would be The CW's Legends of Tomorrow, but by God it is. The series has truly come into its own in its third season (after a still very good second season), finding a wonderful rhythm in both weekly adventures an overarching villains — including the rehabilitation of Damian Darhk from his time on Arrow, as well as the introduction of magical creatures where time travel isn't always a cure-all. Plus, it's opened the door for Constantine!
The series focuses on a group of time-traveling rogues, mostly cobbled together from elsewhere in the Arrow-verse. The first season isn't great, but it lays the groundwork for the friendships that define the show. But if you need to skip ahead and start with Season 2 or even 3, I don't blame you. Another thing that has made the series so successful is its willingness to change up its storylines and its cast. If something doesn't work, or a dynamic doesn't take, they scrap it and try something else. And meanwhile, the show also brings back what does work — like Beebo, everyone's favorite fuzzy blue savior.
There were so many fantastic episodes and moments in Legends' third season, which was also just fun. Grodd vs Barack Obama! Time loops! Pirates! Mick Rory's book! Themyscira! John Noble! That's what a superhero show about a ragtag bunch of time travelers should be about: bonkers fun. And yet, the series also has great emotional arcs that really resonate. It does it all, folks.
Creators: Greg Berlanti, Marc Guggenheim, Andrew Kreisberg, Phil Klemmer
Cast: Victor Garber, Brandon Routh, Arthur Darvill, Caity Lotz, Franz Drameh, Dominic Purcell, Wentworth Miller, Maisie Richardson-Sellers, Nick Zano, Tala Ashe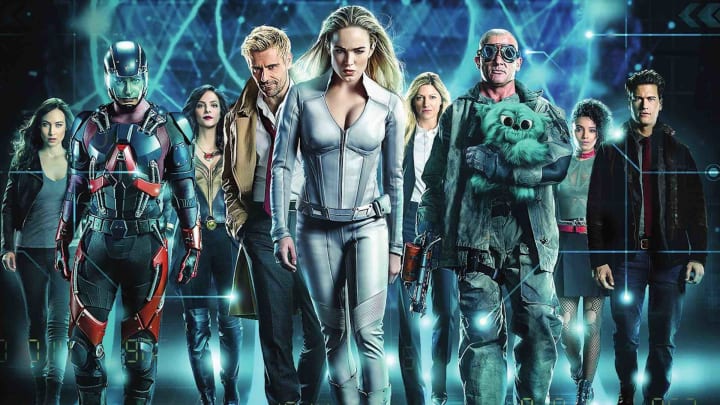 Love, Death and Robots
Executive produced by Tim Miller (Deadpool) and legendary filmmaker David Fincher, the animated anthology series Love, Death & Robots is kind of the perfect catch-all for sci-fi fans. Each episode hails from a different writer and director, and the theme holding them all together is the idea of sci-fi technology. As a result you get a wide range of tone from uber-violent to romantic to hysterically funny. All in all, though, there's just some really great sci-fi storytelling in here.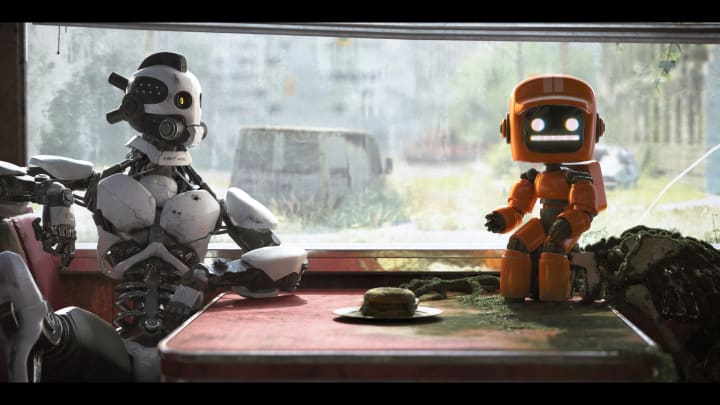 The Flash
If you aren't ready for the entirely crazy, true comic book fever of The Flash, then the CW's superhero show may not be for you. But for those willing to work with its full embrace of its comic origins — including time travel, alternate universes, and Gorilla Grodd — will be rewarded. The Flash deals with many dark and difficult themes, and yet, more often feels like a light and fun romp through Central City's chaotic world. It follows the story of Barry Allen (Grant Gustin) as he comes to terms with his newly-bestowed super speed, and his city's need to fight off a myriad of superpowered villains. But, he still has time for dating and unrequited love, as well as some crossover time spent with Team Arrow (the same creative team is responsible for both shows).
The Flash has a instantly lovable cast, a never-ending supply of great hooks, and a myriad of long-form arcs that help anchor its Villain of the Week plots. It's wholly accessible to non-comic readers (or to those not typically superhero genre fans), but also has plenty of insider references to keep comic fans happy. Above all, it never loses its heart or its mirth — even in the midst of saving the world.
Created by: Greg Berlanti, Andrew Kreisberg, Geoff Johns
Starring: Grant Gustin, Candice Patton, Danielle Panabaker, Rick Cosnett, Carlos Valdes, Tom Cavanagh, Jesse L. Martin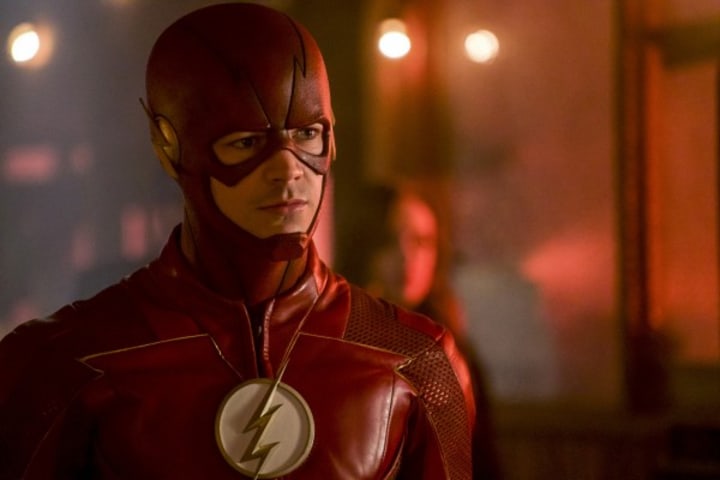 The 100
The CW's post-apocalyptic sci-fi series takes a few episodes to find its footing, but once it does, The 100 ratchets up the stakes and tension to the maximum and never lets up again. The series ostensibly follows a group of 100 juvenile delinquents, sent down from a dying spaceship to the surface of a post-nuclear earth to determine if the land has become habitable again. But the show's title quickly becomes a misnomer when a huge chunk of the kids are quickly dispatched and the scope of the series expands breathlessly, introducing a host of new settings and characters, each bringing with them a different microcosmic world and culture. Indeed, what makes The 100 one of the best genre series on TV is the way it careens through sci-fi subgenres, pulling them together in a single narrative that has infinite room to grow and explore.
The series also sets itself apart by never giving its characters an easy out. As the stakes continue to escalate, the young survivors are wrapped up in politics and warfare far beyond their realm of knowledge and experience. They are consistently presented with horrifying life or death choices, and they are made to suffer the consequences of their actions. At the center of this is Clarke, the purported hero of the show, who is one of the most ruthless, strategically-minded characters on television, capable of handling morally bleak survival scenarios with a self-assuredness that puts Jack Bauer to shame. There is no other character like Clarke on television — a pragmatic, unyielding, bisexual warrior woman who wields her power unapologetically without becoming an unfeeling "tough chick." That unique quality expands to the show as a whole in its resolute exploration of the moral contradictions of governing, warfare, and survival.
Developed By: Jason Rothenberg, based on the novel by Kass Morgan).
Starring: Eliza Taylor, Paige Turco, Bob Morley, Marie Avgeropoulos
tv
About the author
Reader insights
Be the first to share your insights about this piece.
Add your insights