'The Angry Birds Movie 2' Is a Passable Children's Movie that Fails to Do Anything Particularly Remarkable
No spoilers!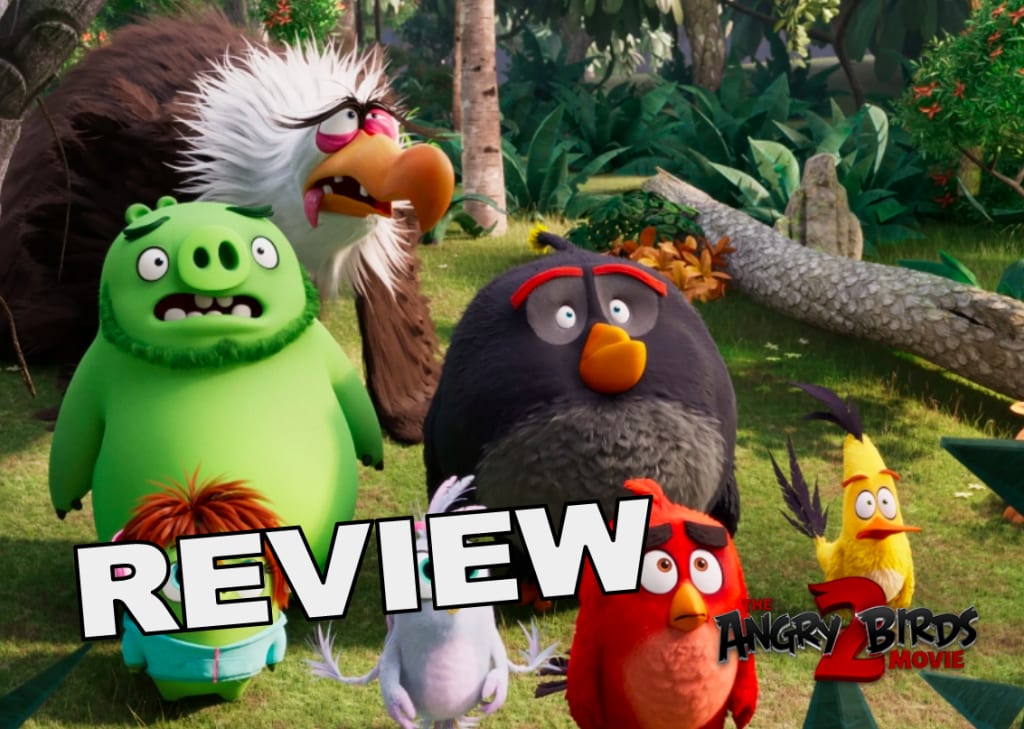 If you thought I'd be reviewing or even watching this movie when it came out in theaters, you'd be dead wrong.
But I found out that Target was hosting a special "early bird" screening for this movie in a bunch of nearby theaters, so I just bought a ticket anyway. And I feel like their money-making strategy worked...
Spoilers ahead for the original 'Angry Birds' movie.
The Angry Birds Movie 2 is an animated comedy adventure film written by Peter Ackerman, Eyal Podell, and Jonathon E. Stewart, and directed by Thurop Van Orman. This is a sequel to the 2016 film, The Angry Birds Movie, which is based on an iPhone video game.
The film is about the birds and the pigs, who are at war, but end up forming an unlikely alliance to fight a common enemy who is trying to claim their lands for themselves.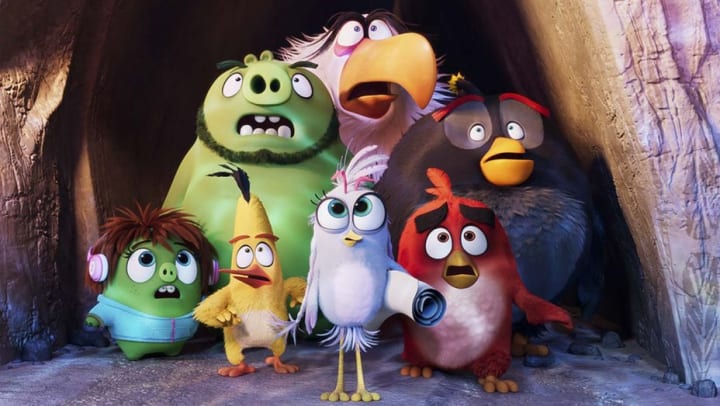 And I need to just address this right now—this movie's opening completely undoes the ending of the original Angry Birds Movie. Like, I'm sorry. Leonard the pig (voiced by Bill Hader) VERY CLEARLY died at the end of the first Angry Birds.
But in this one, he's alive again and perfectly fine. He hasn't been injured or anything, and he's completely unscathed after literally being blown to smithereens by thousands of pounds of dynamite at the end of the last one.
I mean, come on! I'm watching a movie with talking birds and talking pigs who are green for some reason and is expecting a little bit of common sense too much to ask?!
Okay, but in all seriousness, I really didn't like how this movie just forgot about the ending of the original just to have Hader's talent back for the sequel. They wrote themselves into a corner, and they didn't even try to explain or address this in this movie.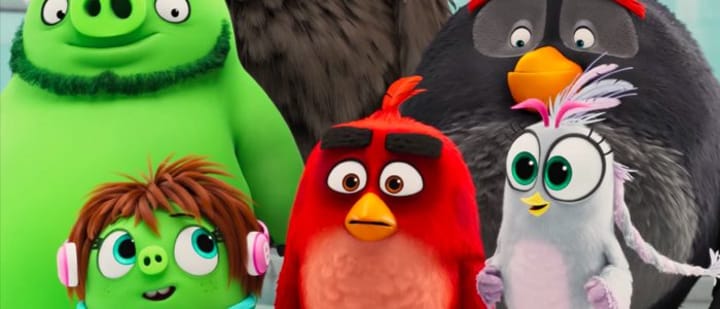 Now that that's out of the way, I have been REALLY surprised to see all the positive reviews for this movie, especially after the mixed reception to the original.
I personally didn't like this movie as much as the original, but I'm gonna tell you some of the strengths of this movie: first off, the animation is good and the voice cast does a great job. I loved the additions of Awkwafina, Leslie Jones, and Rachel Bloom, who all added some fun to the film.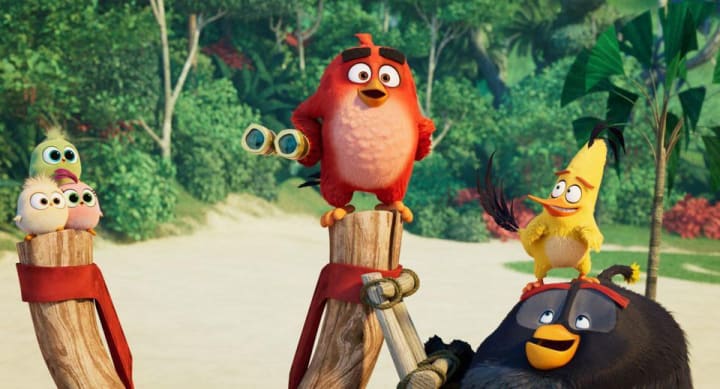 There are a couple funny scenes throughout, with my favorite scene being one where we have several birds inside of a bird costume trying to steal something in a bathroom, and I thought this was pretty funny.
However, I personally feel like the first film was able to use the supporting characters better, such as the character of Terence, and have more comedic moments that landed. I thought the first one had funnier jokes in it, but this movie does have some clever jokes and funny dynamics.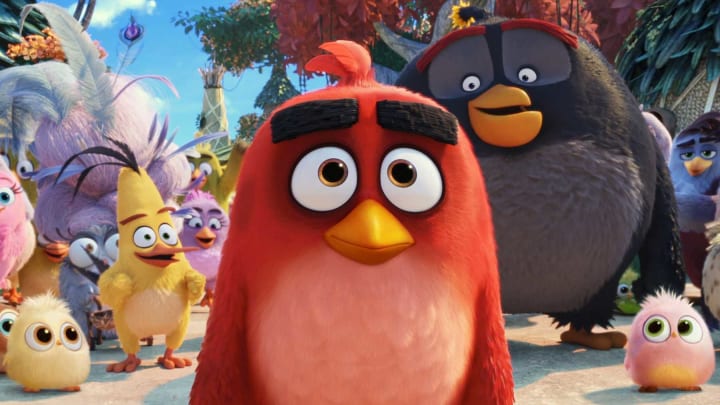 Now, as for my problems with the film, I thought the villain character was kind of weak. She served her purpose as a villain, but it was hard to actually get wrapped up in her motivations and her goals as a villain.
A large chunk of the third act is dedicated to setting up something that, in retrospect, doesn't really have a payoff, and there's a subplot in the movie involving three cute birds that felt a bit disjointed from the rest of the movie (kind of like Scrat's role in the Ice Age movies).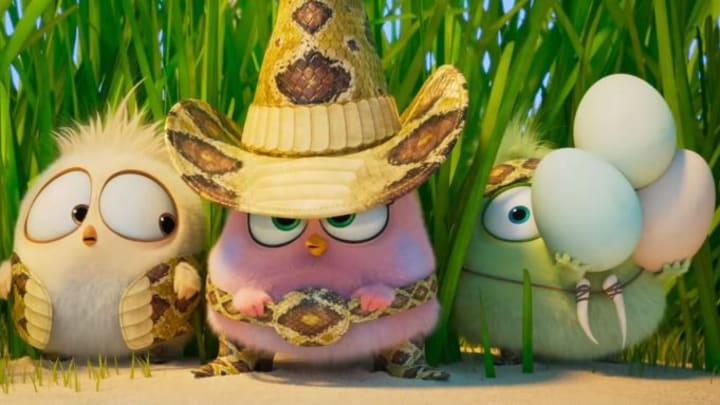 For the character of Red, he has this character arc where he goes from wanting to be "the hero" to realizing he has to work with others to be a hero. This character arc isn't given too much effort, and I would have wanted more character-building scenes for not only Red, but for the others.
This is a movie that seems to be more dedicated to pandering to kids than actually taking the story and characters in very mature places. I prefer animated movies with a memorable message and/or some emotional, dramatic scenes in it.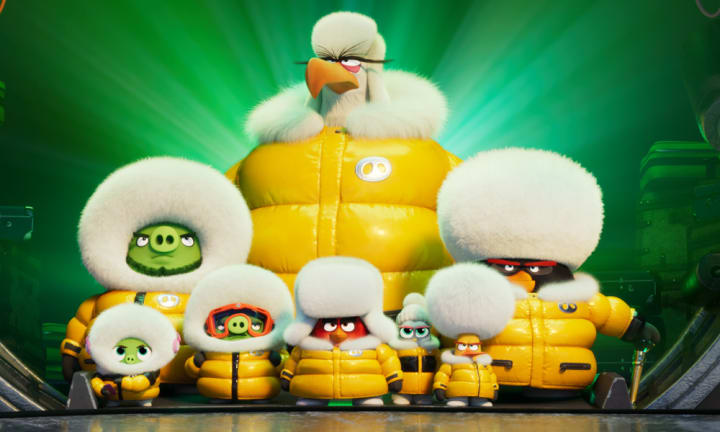 I guess I can't, in my best conscience, complain about a movie wanting me to smile, but I just personally feel like if they had taken some risks and brought this series in some more mature directions, this movie wouldn't have been as forgettable as it is.
This is a movie that will entertain children, and maybe a few adults will like it too, but I just feel like it's not anything memorable that will stick with anyone for too long.
I'm gonna give 'The Angry Birds Movie 2' a 6/10 (C).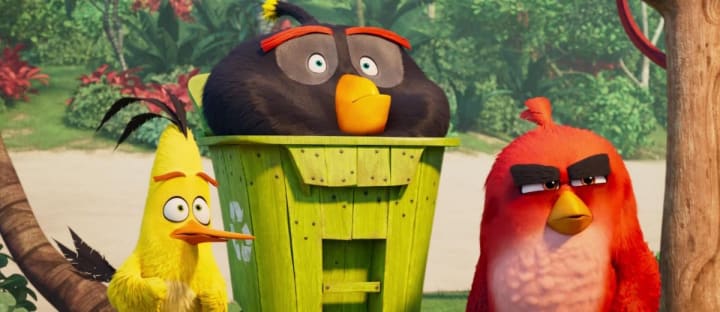 Just so you have some context, a 6/10 means I liked it just enough to say I liked it, but it means I didn't love it.
review
About the author
Film critic. Lover of Pixar, Harry Potter, Star Wars, Marvel, DC, Back to the Future, and Lord of the Rings.
For business inquiries: [email protected]
Reader insights
Be the first to share your insights about this piece.
Add your insights