Technical Artist Kaley Cho Integrates Art & Technology to Enhance Storytelling for Companies like Disney and Sony
Searches for mathematical algorithms that can create interesting and artistic effects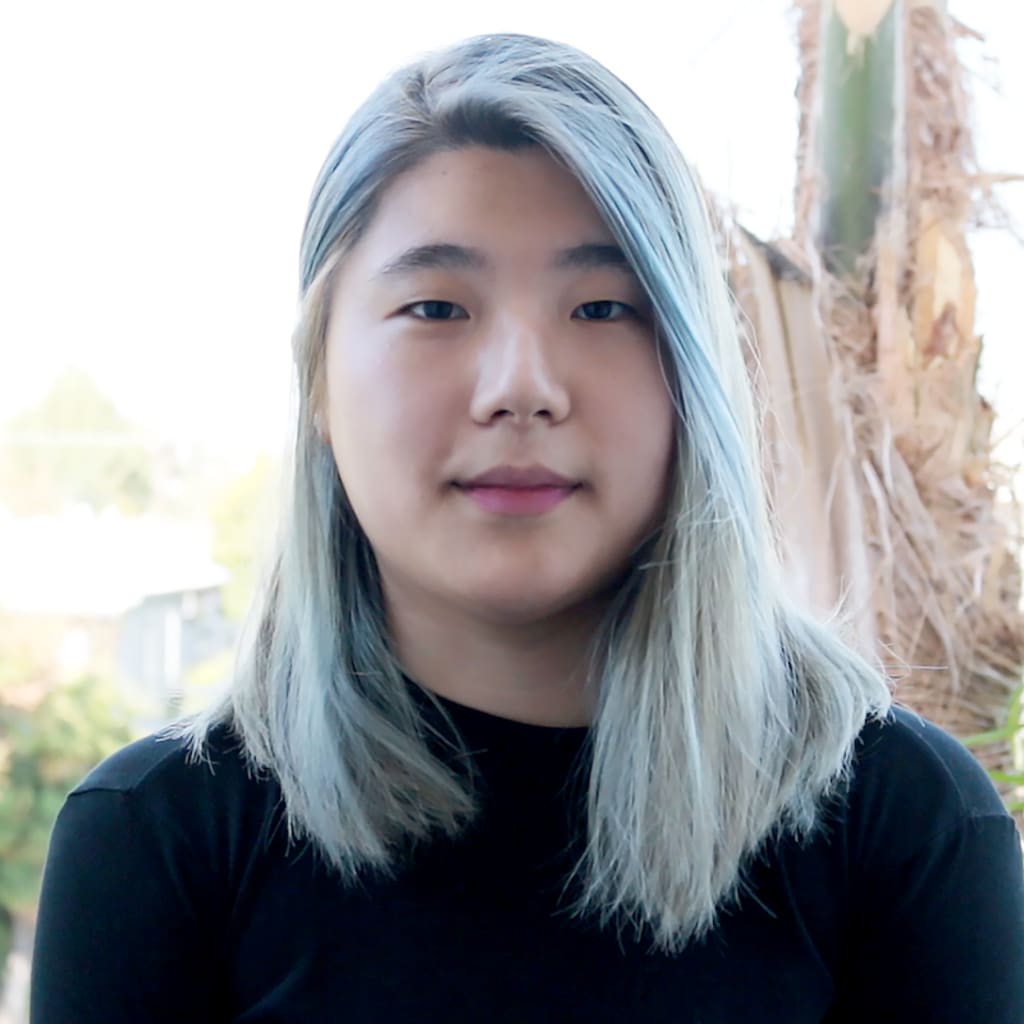 Kaley Cho has understanding of wonderful world of tools available to digital artists
Enthusiastic "technical artist" Kaley Cho was honored and jazzed to recently work on Guardians of the Galaxy: Cosmic Rewind a Marvel-themed roller coaster under construction at Disney World in Orlando—touted as a "storytelling coaster," a roller coaster with show scenes.
Indeed, Kaley, who is fascinated by "real-time graphics and immersive media especially because of the interactivity and engagement of the viewer/player," was much in-demand by Walt Disney Imagineering for the Guardians of the Galaxy project.
She effuses, "The team, that was testing the ride media, needed someone who was skilled in projection mapping and real-time animations and I was the only person on the team with both skillsets. Also, I was one of the few artists at WDI with experience in Houdini, which is considered the most difficult 3D software to learn. With my knowledge in Houdini, I created various simulations and VFX for the ride media. I was originally tasked with mostly 3D modeling at the start, but as I showed my proficiency in programming and technical skills, I was also tasked to help with pipeline development."
She's stoked by her experience working for such a worldwide franchise as Guardians of the Galaxy—apart from being a box office hit, the original film blew the door wide open to comic book films, and the sequel's use of color is something all superhero movies could learn from.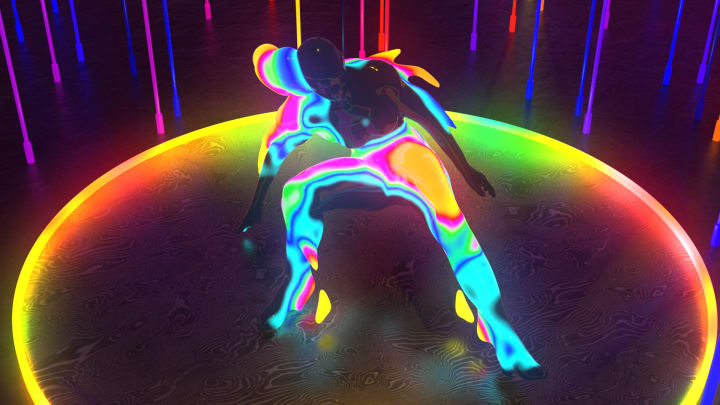 Kaley's own jaw-dropping and growing portfolio now includes many colorful, fun, vivid, and vibrant 3D images in motion. She sees her role as a technical artist as a new concept in the entertainment and gaming industry, explaining, "The technical artist acts as a bridge between the artists and the programmers. They are something of a hybrid between an artist and a programmer."
This South Korean-born fan of immersive media has been inspired by another media artist, designer and spatial thinker, Refik Anadol, explaining how his interest in machine learning and art has influenced her own work for another worldwide brand: "I met him at a projection mapping event that we both worked on at USC. He's been my biggest inspiration since I got into immersive media. He creates elegant and intricate artwork that explores artificial intelligence and procedural animation. My animations for the Getty projects were inspired by his use of space, light, and structure of buildings. Immersive media is a newly emerging field that requires both technical and artistic skills. As a traditionally trained artist and programmer, I want to contribute to the development of CG artist tools to expand the boundaries of immersive media."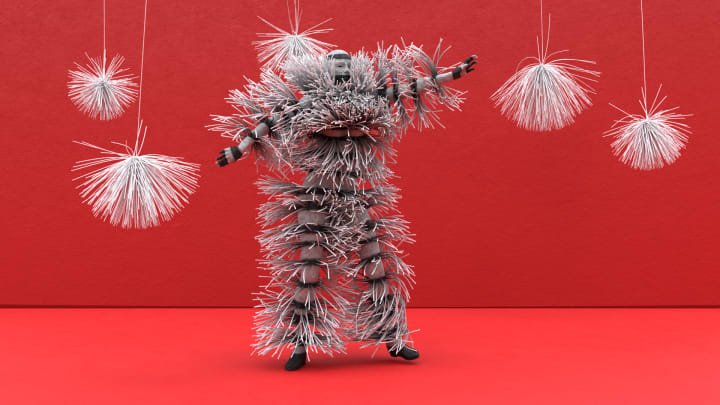 Encouraged when she was growing up by her South Korean art teacher/designer mother to always push herself to create her best work possible, Kaley got ahead of the curve and combined an interest in art (like drawing, sculpting, designing etc.) with an interest in more technical skills (like rigging and programming), like her father with his computer science background. Along the way, she was drawn into film and computer graphics after watching the ground-breaking film Avatar by James Cameron.
So, she pursued both animation/digital arts alongside computer programming in University. She's now been putting her dual "artistic and programming" skills to work as a "content innovation associate" for other big projects like for Sony's Ghostbusters Demo—an interactive game developed for the Concept T projector, one that can detect hand movements and objects on a table and project interactive contents.
For Kaley, who has earned prestigious Adobe Design Achievement Awards recognition, her programming study has given her great insight into computer graphics technology, and also a deeper understanding of the wonderful world of tools that are available to digital artists: "Now, I'm able to create my own tools and algorithms to create novel artwork that can't be created by simply following an online tutorial. Programming has also enabled me to use procedural algorithms that are great for creating organic structures that mimic Nature. It really has broadened the kind of work I can create. I love searching for interesting mathematical algorithms that can create interesting and artistic effects."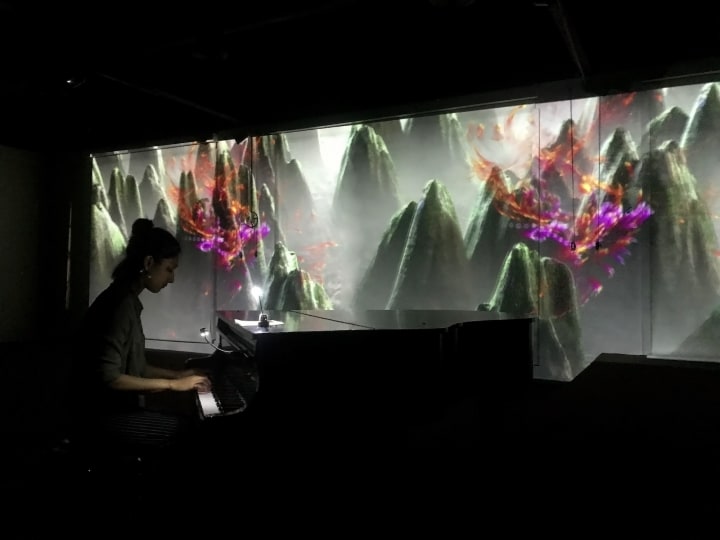 Kaley has been increasingly in-demand, even during the pandemic, because she has a unique selling tool—often one of the few animators with programming experience being considered for a project. For example, when she worked for the Getty Museum's Unshuttered project, as a 3D Animator, TouchDesigner Artist, she created interactive animations by using TouchDesigner and Microsoft Kinect, while also programming the Kinect to detect body gestures so that people could interact with the animations.
Harking back to her early love of science and math, she doesn't feel that science and art are that different, suggesting: "Many think science and math don't require creativity. But I believe art and science both require problem solving and also the creativity to come up with different solutions or techniques. You can see the power of connection between art and science when you look at the stupendous work of Leonardo da Vinci who had great understanding about both anatomy and engineering, which enabled him to creatively design and draw many practical inventions."
Another aspect keeping this technical artist, with the special skillset, busy is the ability to work remotely, as she observantly notes: "I think animation is becoming more valuable especially because of Covid. Most people now enjoy to work remotely, and animation is the perfect medium for creating commercials, films, apps, etc. without the risk of spreading Covid. I continue to get many inquiries about using animation for these purposes since it doesn't require anyone to be on set and everyone can work remotely."
With her unique combination of skills and hands-on software knowledge, she believes her strengths are "interdisciplinarity" and fast learning. She continues to combine different disciplines for creating art which in turn has propelled her to further expand her diverse skillsets. Having already worked on projects for Walt Disney, Sony, Getty Museum and USC, among others, her goal is, "To become a researcher in computer graphics technology and also a leading media artist to contribute to the advancement of digital art."
Indeed, Kaley Cho lives to combine art and technology to enhance storytelling for her clients.
Drop in on Kaley Cho's website and eye-popping demo reel where you'll see animated bodies dancing, disintegrating then shapeshifting, Also check out her LinkedIn, Vimeo and Instagram pages.
About the Creator
Award-winning journalist-author-blogger has written for Playboy, Sports Illustrated, Hello! Canada, HuffPost, Medium, BBN Times, & has his novel, REJEX, available on Amazon.
Reader insights
Be the first to share your insights about this piece.
Add your insights