Filmmaker Rachel Ye inspired by Financial Background to Produce "More for Less"
In Hollywood in a time of constrained budgets, getting more bang for your buck is a huge advantage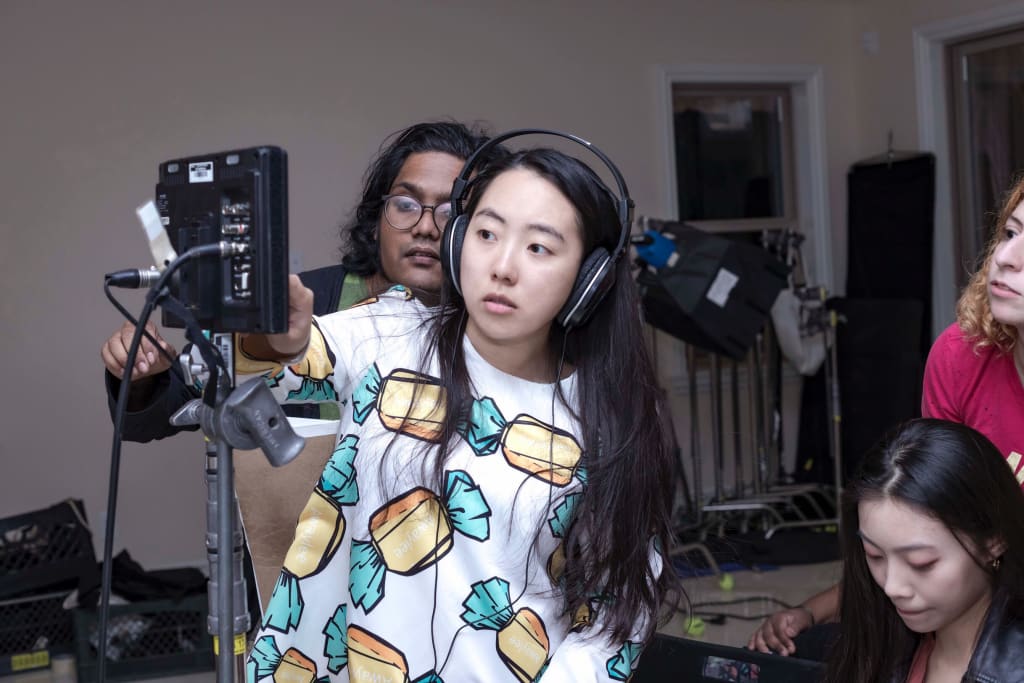 Rachel Ye as director/producer on set of award-winning "Table For Four"
Mingzhu Ye (Rachel) has some heat attached to her.
She wrote, directed and produced the comedy short film, Table For Four, which was an official selection in the 2019 LA Shorts International Film Festival—a festival that has all the qualifications of Academy Award, BAFTA and Canadian Screen Award. And the movie recently won an award in the 15 Minutes Of Fame Indie Film Festival in Florida and got another two nominations in the Austin Comedy Short Film Festival and DC Asian Pacific American Film Festival.
Rachel Ye also has three other short films almost ready to hit the film festival circuit including Corn, Dolly, and The Woman in The Darkness. She also has ambitious plans to start her own production company this year, "so that I can develop more business and start to produce some big movies, TV series, music videos and commercials."
But not so long ago, with a Bachelor's degree in Business Management, Rachel was back in China crunching numbers, geeking out in the world of finance, actually becoming CFO of a mid-sized company. But she was emotionally moved by seeing the American blockbuster, Titanic, and she developed a secret wish to be making movies, explaining:
"Titanic, the first movie I actually watched on the big screen, it really opened up my eyes. The storyline is full of different subplots and character arcs which was very emotional, And, the visual and aural feelings, along with the soundtrack, were breathtaking. So, I went back to school, graduating from the New York Film Academy with a Master's degree, and a major in Filmmaking. This could be described as the business management major of the film school because we learned most of the key elements of the film industry—directing, producing, cinematography, screenwriting, lighting, acting, production design, editing, sound design, etc. So, I absorbed as much as I could, getting a comprehensive understanding of every aspect of filmmaking."
Then she went to work with a firm motto in mind—"more for less." For Hollywood, in a time of constrained budgets and tight shooting schedules, having that sound business mind, which she'd acquired from her financial background, and getting more bang for your buck is a huge advantage. She suggests, "I have a great passion to help independent filmmakers implement their film goals, and enjoy making their dreams come true. My 'more for less' motto is reflected in my productions, as I always strive for the least cost to create and shoot the best productions."
Going further back, Rachel Ye has come a long way from being a former top-ranked contestant in China's most famous singing TV competition, Super Girl. She recorded multiple tracks for the soundtrack for the TV series Journey to The West, then also performed in numerous music videos. She also appeared in the movie Forever Enthralled, and in the TV series The Legend of Yang Guifei.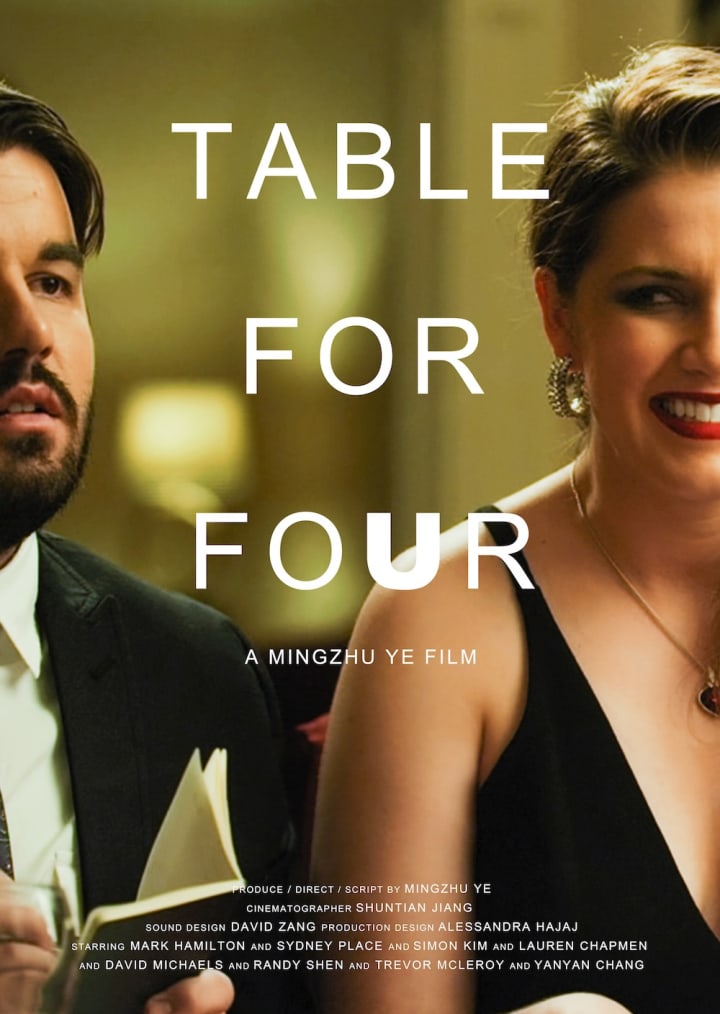 Interestingly, it was while she was shooting a music video that she had an "eureka" moment, recalling: "While I was being filmed, I wondered what I would have done as a director. I imagined telling the story in a different, maybe a new way. This made me realize that I wanted to learn filmmaking professionally. And, I kept that goal at the back of my mind." And, now she's using that understanding of performing to work with her actors, like on Table For Four:
"I went several rounds of auditions just to get the best cast available. Finally, I got eight very good actors. I rehearsed with them many times before filming. And, I spoke with them often, getting to know each other more, which ultimately helped make the communication better between us when filming. At the same time, I did all the pre-production work, everything from finding the right location or getting a shooting permit; or, just as importantly, doing things such as renting a truck or ordering the food. The whole experience was invaluable for me as I learned every step of the pre-production. Additionally, I also kept on top of the details of the production design and wardrobe, working closely with the production designer. We spent two weeks walking through shops and rental houses every day, looking for just the right props and costumes that best fit for the story. And, then with our attention to detail, the filming process was very cool and smooth. I was so lucky to assemble such a professional crew and excellent actors. And, I burst out crying in joy when I called out, 'It's a wrap.'"
With the citations continuing to come in, Rachel Ye credits the friends, allegiances and partnerships she's been building in the industry. For example, she loves the feeling of team, working with people she can rely on:
"The co-directors (Chin-Wei Chang and Lan-Chi Chien) of two of my upcoming films, Corn and Dolly, are a couple who are very talented directors with whom I've worked many times. With these two films, we also have plans to make them into feature films. The third film, The Woman in The Darkness, is the first experimental film I've produced, and is about a woman who's been living in domestic violence for a long time. I used almost the same key crewmembers as the first two films. And, we will be stoked to see them play on the big screen."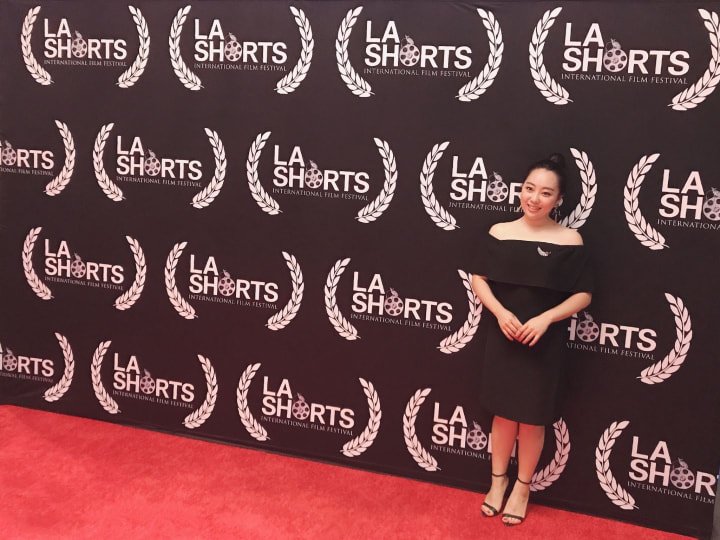 Internationally raised and now with Hollywood cred, filmmaker Rachel Ye finds it "really cool that Asian films" have gotten more attention worldwide in recent years including Oscar-winning Parasite, and Crazy Rich Asians, among others. With the ability to fluently speak English, Cantonese and Mandarin, she says she can cooperate with East Asian film markets, along with Hollywood, adding, "I think every Asian filmmaker would be excited about it. I believe there will be an upward trend that Asian films or filmmakers getting more and more popular in the coming years."
Stay tuned for the upcoming release of Rachel Ye's Corn, Dolly, and The Woman in The Darkness. Check out movie clips, photos and career updates on her website, and on IMDb, and follow her on Instagram and Facebook.
About the Creator
Award-winning journalist-author-blogger has written for Playboy, Sports Illustrated, Hello! Canada, HuffPost, Medium, BBN Times, & has his novel, REJEX, available on Amazon.
Reader insights
Be the first to share your insights about this piece.
Add your insights