Talking With: Terrence Clowe from "The Gloria's"
Interview with actor Terrence Clowe, who lends his support to showcase a feminist icon.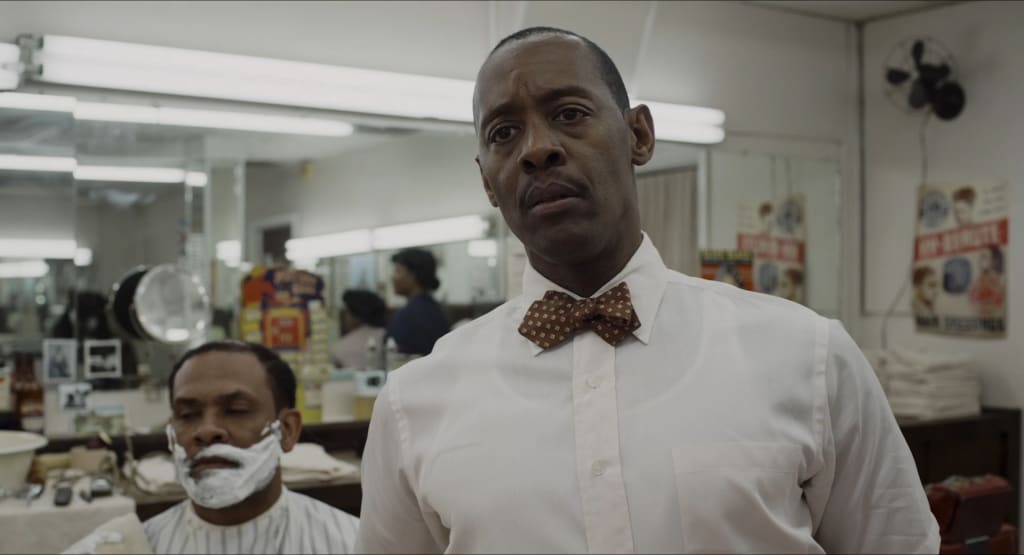 Terrence Clowe in "The Gloria's" (photo courtesy: Amazon)
This edition of Talking With focuses on actor Terrence Clowe, who appears in the newly released Amazon Prime feature film, "The Gloria's," about feminist leader Gloria Steinem.
The film is directed by Julie Taymor and showcases the impact Steinem's early formative years would have on her life as a writer and women's rights organizer. Terrence emerges the storyline as a local Barber and father of her childhood friend, during a time when interracial friendships in the south weren't so common.
Terrence joins an all-star cast which includes Julianne Moore and Alicia Vikander as Gloria at different stages of her life, along with Bette Midler, Timothy Hutton, Lorraine Toussaint and Janelle Monáe.
Previously, Terrence has appeared on the small screen in Boardwalk Empire, The Knick, Unbreakable Kimmy Schmidt, I Am Homicide, and Z the Beginning of Everything. His films credits include The Eyes with Nick Turturro and Vincent Pastore, and An Act of Terror with Olivia Washington and Tonya Pinkins. Terrence has graced global stages performing in West Side Story (Europe), Buddy Holly (Germany), Miss Saigon (Dutch production), and FOSSE (Europe), along with notable US productions of Joseph and the Amazing Technicolor Dreamcoat, an extended 2-year run of Chicago, and alongside Jennifer Holliday in Dreamgirls.
To find our more, we are Talking With Terrence Clowe about his latest role and more.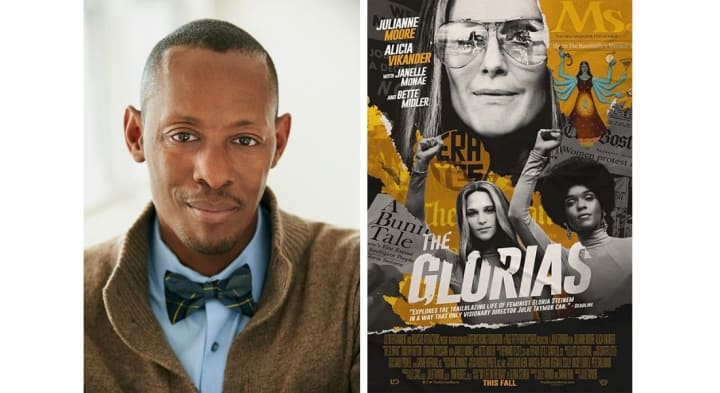 Why did you want to be a part of "The Glorias"?
Terrence: I have always been attracted to period pieces so when presented with the opportunity to audition for The Gloria's, I leapt! I've been a fan of Julie Taymor's work for some time. I auditioned for a role in The Lion King on Broadway and later for "Across the Universe." Neither panned out but I have always been in awe of her creativity. Anytime you have the chance to be a part of an all-star cast and honor an icon you don't hesitate.
As an actor, what helped you the most in bringing this character to life?
Terrence: Past experiences. Frankly the character is my dad personified. His kind, warm and endearing spirit is what I called upon the most. Memories of him taking me and my brothers to the barber and eavesdropping on conversations were easy to recall and definitely helped define my character.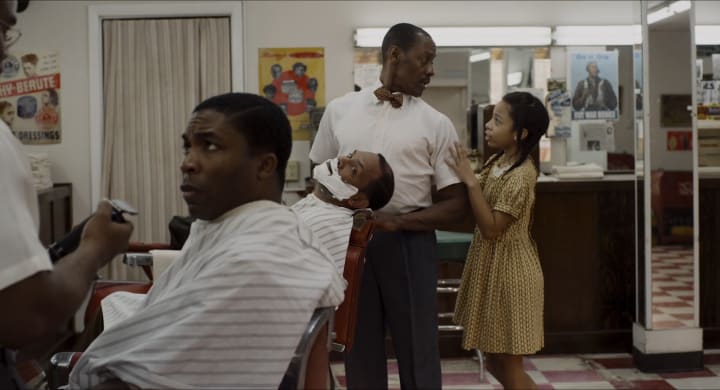 Where do you start when preparing for a role? And, does that change when it's set in a different time period?
Terrence: No, my preparation is pretty universal. I start with the script which I view as the skeleton to build upon. Once I determine what is needed, I begin the work of layering. For example some of the process involved my connection to my daughter in the film, my occupation as a barber and how I am valued in the community, reviewing the political and social climate of the time and its effect on me and my family, and the significance of a little white girl walking into a black male establishment in the 1940's and the subsequent dangers and risks. Once in costume and on set you pretty much feel transported in time. I always spend a few moments soaking up the environment that has been created. It's kind of the final layer for me.
What was your favorite moment from working on the film?
Terrence: I loved every moment because I was working! But I have to say watching my "daughter," Olivia Jordan scorch the floor with her tapping was amazing. And of course, meeting Julie Taymor!
How was it working with director Julie Taymor and how would you define her on-set style?
Terrence: Brilliant with a keen eye for detail. The day of filming was her first time meeting me because I booked the job from a self-tape. I remember her asking why I chose to wear a bow tie for my audition. Innately I felt my character would dress up for work, exuding pride as a business owner and wanting to set an example to the community. She mentioned it displayed dignity and that it was important to her to spotlight the positive male role models in Ms. Steinem's life.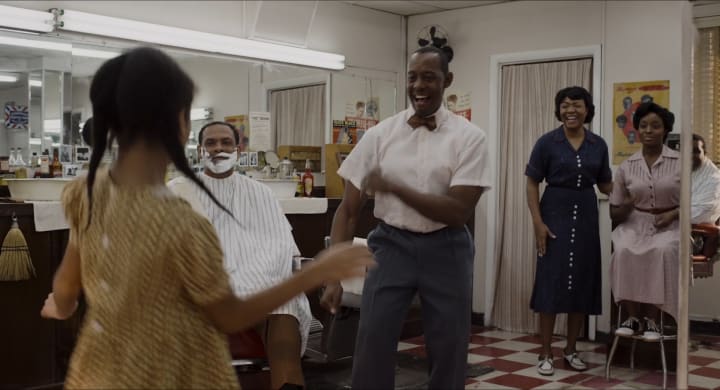 What do you think moviegoers will take away from it?
Terrence: I don't think there is a soul who isn't familiar with Gloria Steinem or knows just how impactful she was to women's rights and equality. But I think viewing how she was willing to see people beyond their race and creed even at a young age and fight feverishly for equality later on in life even despite the odds will be enforced by watching the film. It's also a good reminder of the work that still needs to be done.
Did you learn anything about Gloria Steinem from working on the project?
Terrence: Well, I was quite familiar with her work as an activist. However, I wasn't aware that she was a dancer and has a background in musical theater. I thought that was quite interesting.
You have an extensive stage background; do you miss it right now during the shutdown?
Terrence: I really do! We saw Moulin Rouge in March for my birthday and then shortly after that, Broadway went dark. We were planning a trip to see a dear friend in his debut as the Phantom in the Phantom of the Opera in London when cases started to surge. It hurts to see how the virus has devastated the theater community. I know theater will bounce back; the question is when.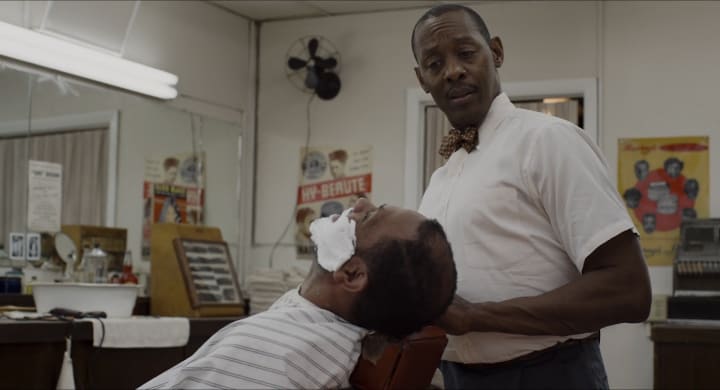 What inspires you the most creatively?
Terrence: A culmination of things really. I live in NYC so creative inspiration is everywhere. Just by taking a walk you encounter an array of human behavior, different cultures, murals, parks, music, theater, and museums...I find creative inspiration from all of it. It's why I love this city.
Finally, is there anything else you're working on that we can watch for?
Terrence: I recently completed filming on a Netflix project in New Mexico, The Harder They Fall, starring Regina King and Idris Elba. It's definitely one to look out for.
Keep up with Terrence Clowe at: TerrenceClowe.com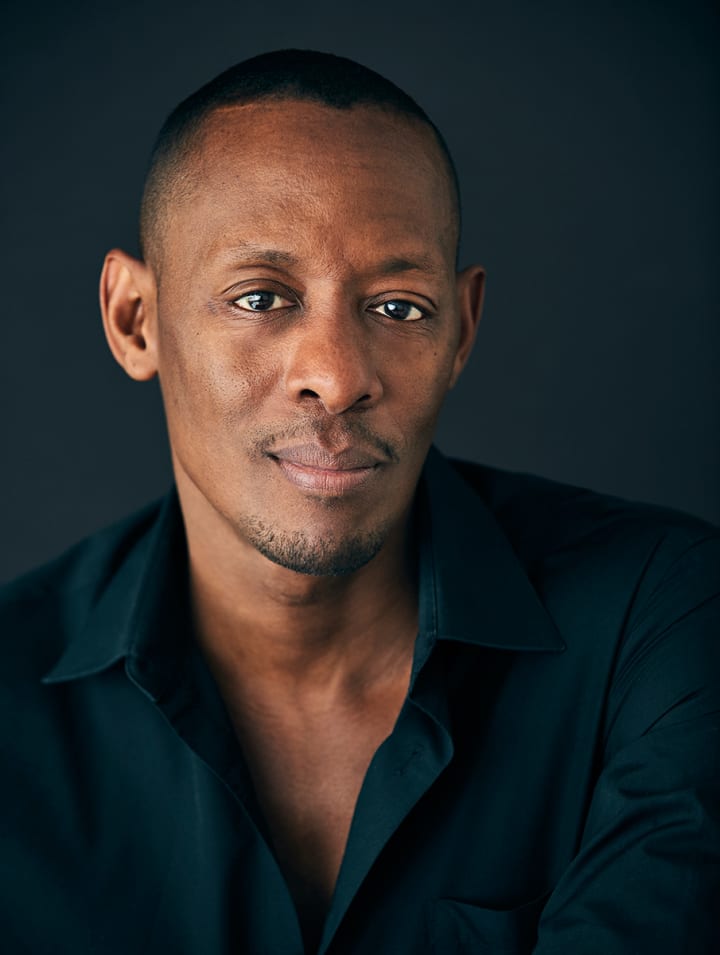 About the Creator
I write about entertainment and the inspiring people who create it. Interviews with actors and filmmakers revealing their latest projects and what influences them creatively.
Reader insights
Be the first to share your insights about this piece.
Add your insights