Take a "Stranger Things" road trip with me
Visit filming locations around Atlanta, Georgia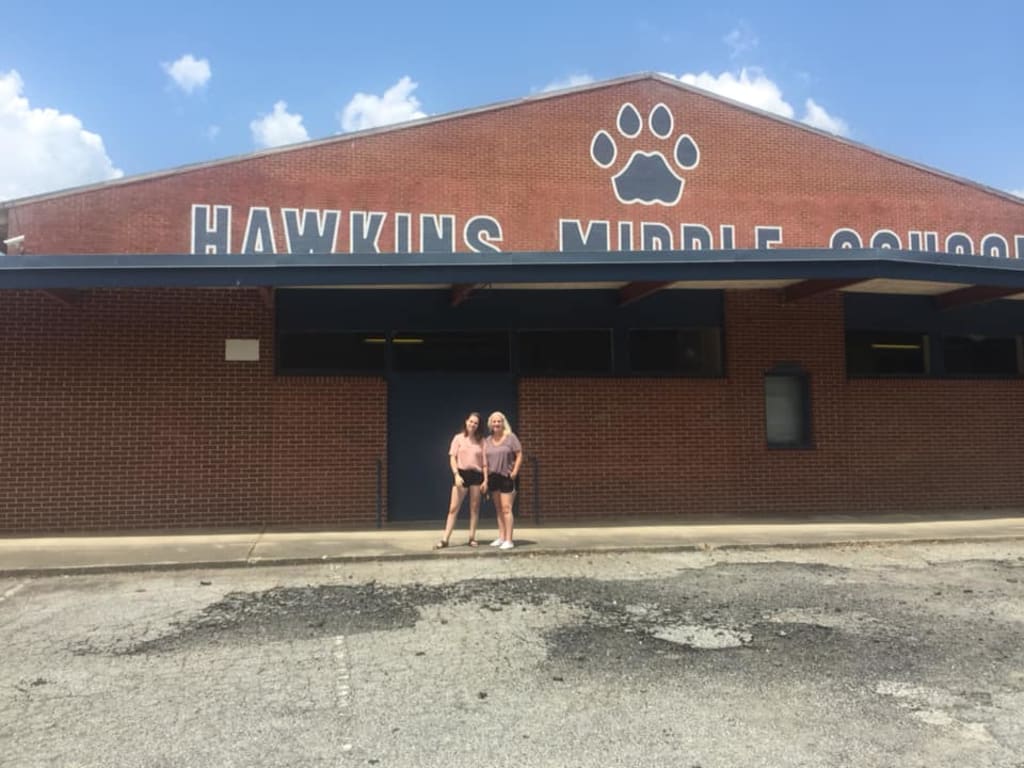 The author (right) and her daughter Delaney visit "Hawkins Middle School"
When the first season of "Stranger Things" premiered on Netflix in 2016, it was a surprising and immediate success. The sci-fi and fantasy series centered around a group of preteens in 1980s Indiana as they search for their missing friend (and the ensuing reveals of a government project gone wrong, a telekenetic girl, and an alternate world in the "Upside Down") created a new, enthusiastic fandom.
The years haven't slowed the love for the series, and the recent release of its fourth season shattered Netflix records and brought new fans to the franchise.
If you're already eagerly (and a bit impatiently) waiting for Season 5 to drop (which won't happen until 2024), a road trip may be in order. Seeing the filming locations for so many of the familiar scenes from the first four season will definitely make your fan heart giddy--and may make the wait a little easier.
Where is "Stranger Things" filmed?
Most of the series was filmed in areas in and around Atlanta, Georgia, which has become a popular filming location in recent years with shows like "The Walking Dead" and most Marvel movies filmed there at least in part.
(While most of the seasons have been filmed in Georgia, there are a few exceptions. Season 4's California scenes were filmed in New Mexico, and its Russia scenes were filmed in Lithuania.)
Are the locales easy to get to? And can you access them easily?
Most of the locations are easy to get to; just put the addresses (listed below) into your GPS and follow the directions. Some of the locations are privately-owned residences, so be sure to respect the owners' privacy; others are in operation as other businesses, but we found that the owners were fine with us looking around (in fact, they were friendly and wanted to talk to us about their "Stranger Things" experiences; the exception, as you'll see below, was at "Starcourt Mall").
Our Road Trip
These are in no particular order, but we decided to start where most of the storyline started--at Hawkins Lab and at the main characters' homes (including where that infamous first D&D game took place).
Note that we visited locales from all four seasons and that many of them overlap into all the seasons.
Hawkins Lab: 1256 Briarcliff Road, Atlanta (on Emory University campus); you can't go inside, but you can peek through the windows and also get some awesome photos.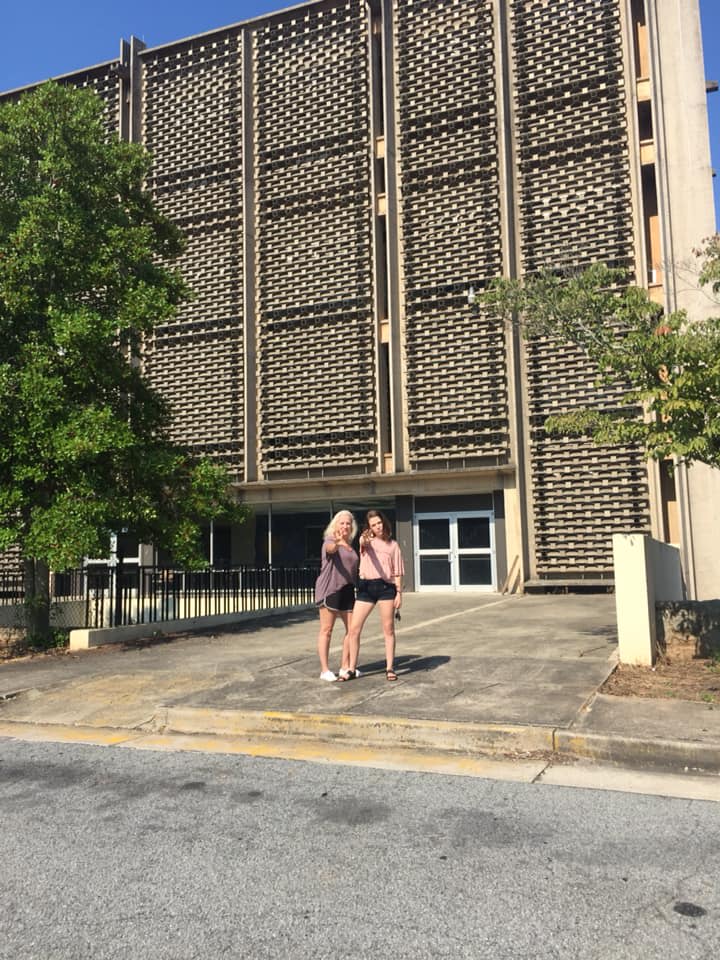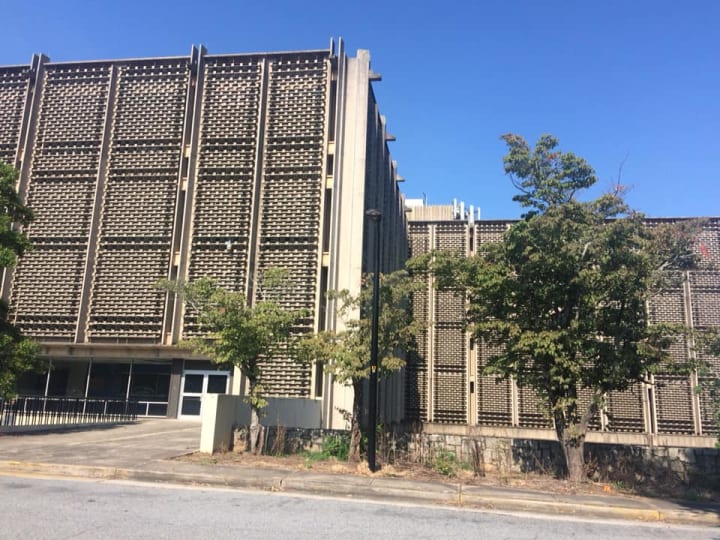 The Wheeler house: 530 Piney Wood Lane, East Point GA (interior shots done in studio in Atlanta); note that most of the kids' homes are in this same neighborhood.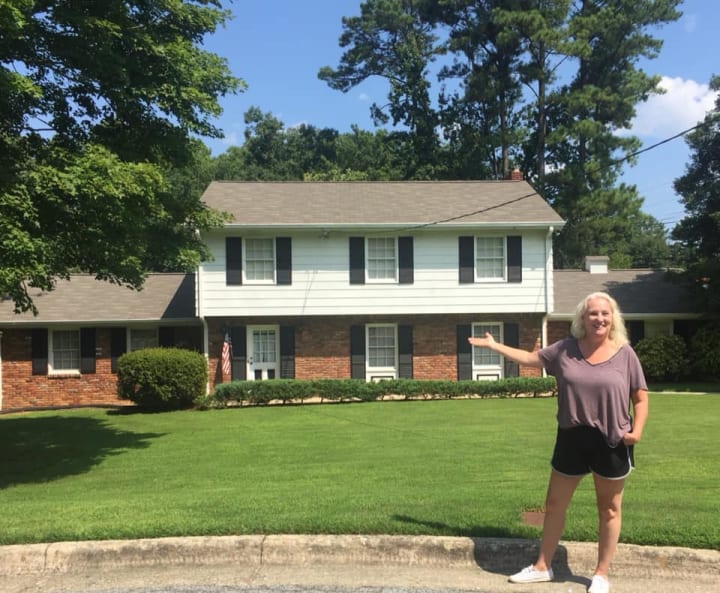 The Henderson house: 2886 Piney Wood Drive, East Point GA; most of this house was seen in Season 2, where Dustin and his mom (and Dart!) live.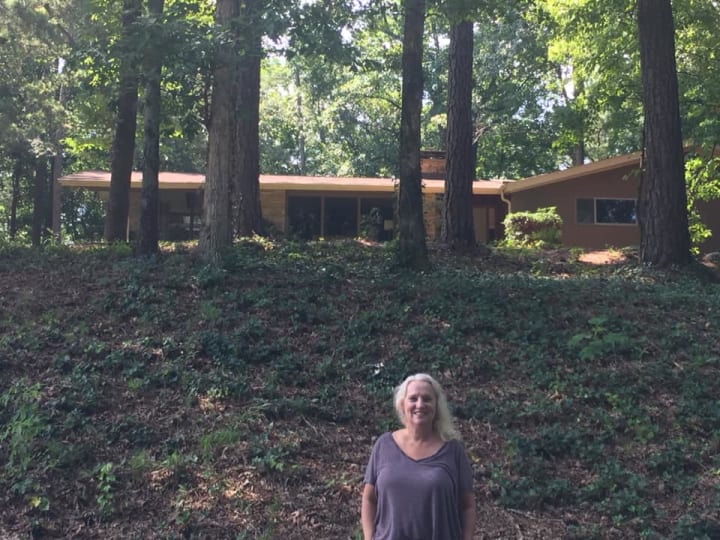 The Holland house: 980 Piney Wood Drive, East Point GA; this is Barb's house and was seen in Season 2 when Nancy and Jonathon begin to investigate her disappearance.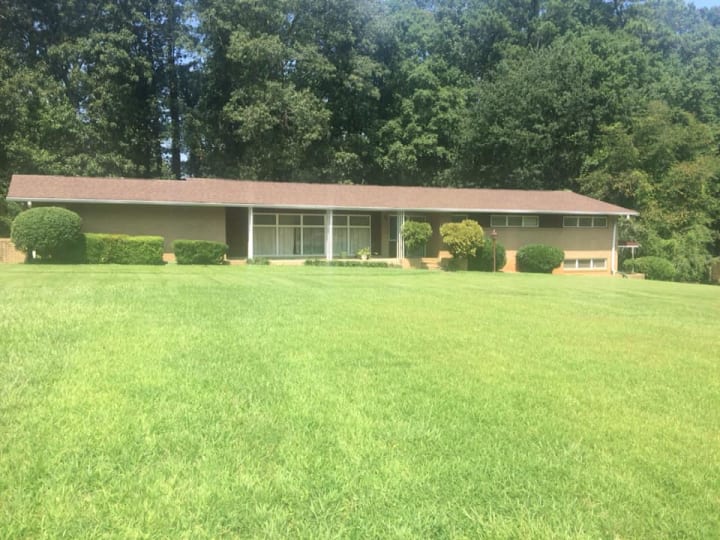 (Note that the Byers home is in the same town, but is harder to access.)
Hawkins Middle School: 109 South Lee Street, Stockbridge GA; this site is an actual elementary school campus, but the sign is still painted on the side of the gym (which made it one of the coolest of all the sites).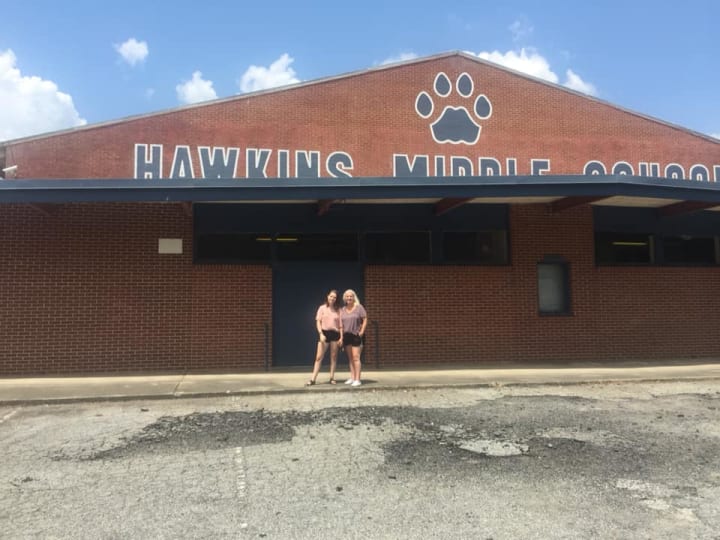 Of course, we had to take pictures in the parking lot they used for the high school (right next to the high school location; this is where Nancy, Steve (and his skeevy friends) and Jonathon go, mostly seen in season 1.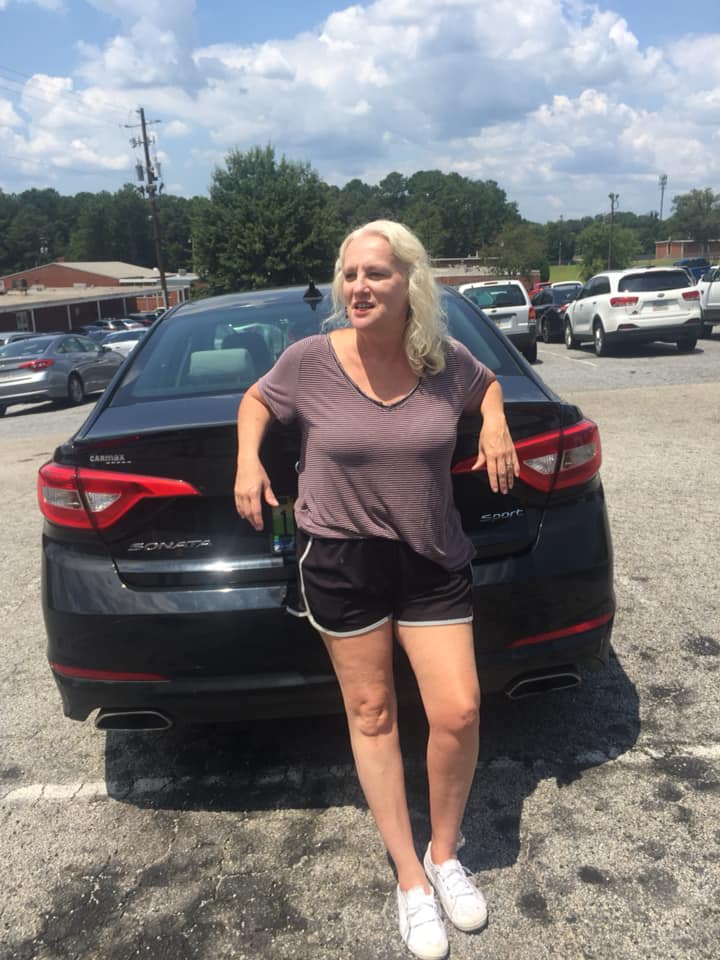 Hawkins General Hospital: 2813 East Point Street, East Point; the "hospital" is actually part of First Baptist Church of East Point.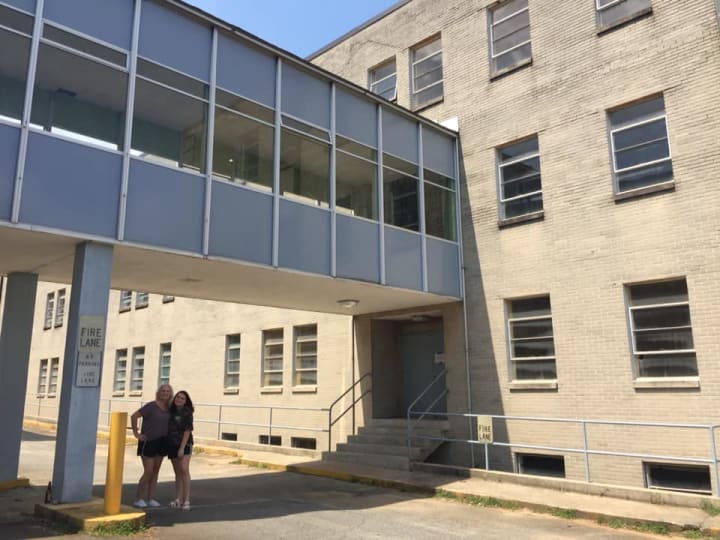 Hawkins Mayors Office: 757 E Point St, East Point, GA; this is actually the East Point City Hall, but was Mayor Kline's office in Season 3.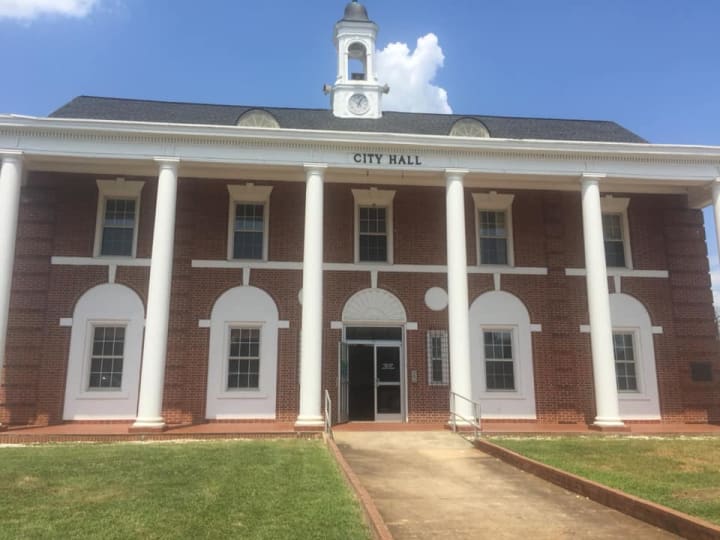 Hawkins Community Pool: 2000 Lakewood Avenue Southeast, Atlanta, GA: this is the still-operating South Bend Pool.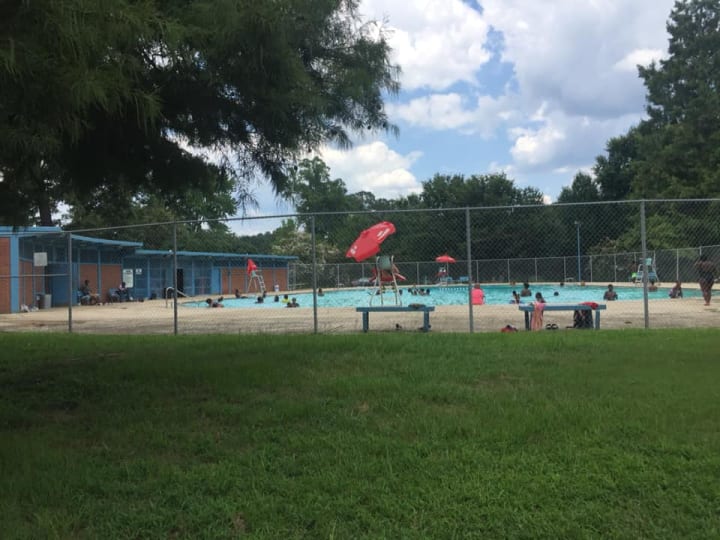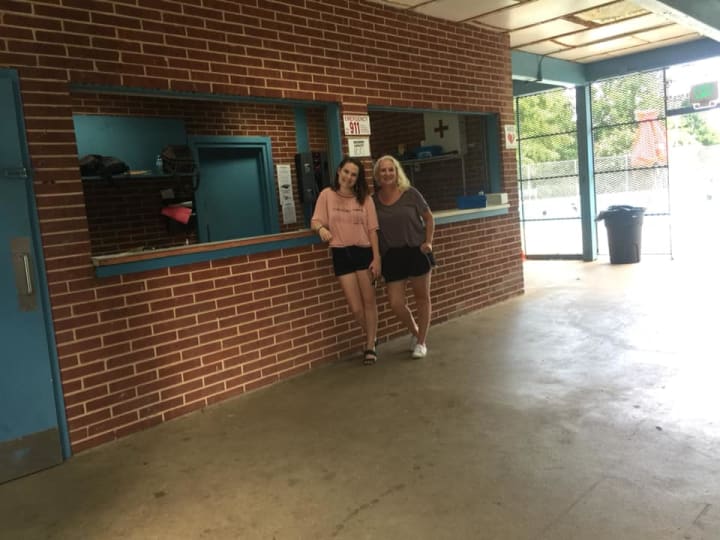 The Hideway: 112 North Berry Street, Stockbridge GA; this location was in Season 1, when Hopper interogated the state policeman about Will's "body"; it's an operating bar, but the bartender was very friendly and told us stories about filming.
Hawkins Police Station: 45 Pray Street, Douglasville GA; this location has been used in all four seasons.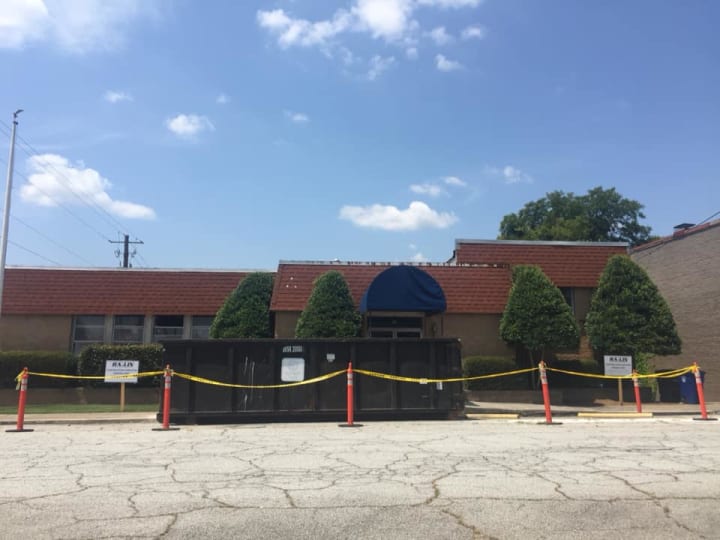 The Palace Arcade: 8415 Campbellton Street, Douglasville GA; this is an empty building, but you can see the colorful painting and design on the inside and outside. One of our favorite locales!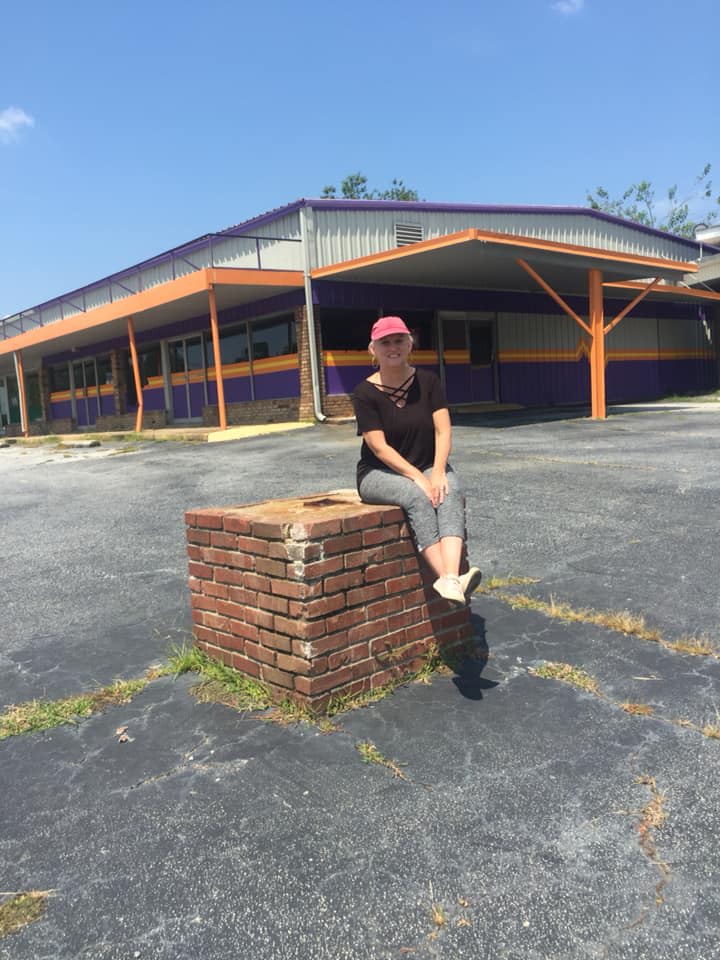 Family Video: same address as above; the video store, where Steve and Robin work in Season 4, is next door to the arcade.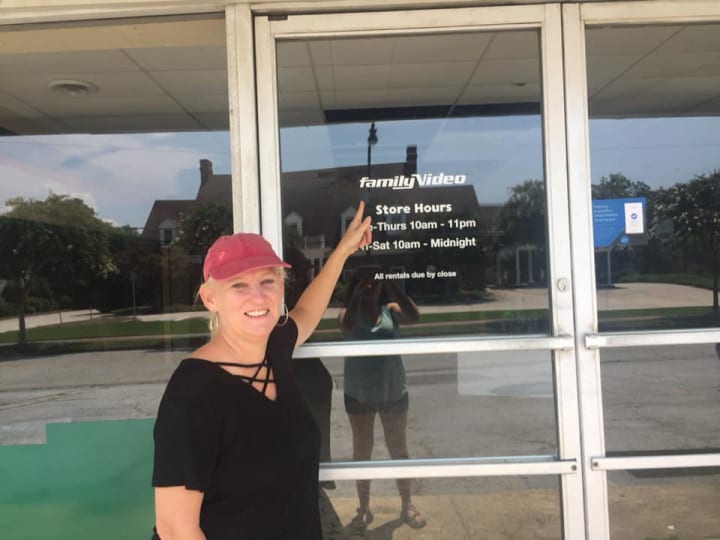 (Note also that Douglasville has been the filming location for a number of other series and movies, include "The Hunger Games" films. It's worth a trip for those sites as well!)
Benny's Burgers: 7413 Lee Road, Lithia Springs GA; just seconds off the interstate, this is where Eleven first ran to when she escaped Hawkins Lab and it made a reappearance in Season 4 as Jason's "hideout." It's an actual diner called Tiffany's Kitchen, which has great country food.
Starcourt Mall: 2100 Pleasant Hill Road, Duluth GA; the site of the epic "Battle at Starcourt Mall" is actually Gwinnett Mall. Note that you can see where scenes have been filmed, but you can't get in through barriers that have been erected. Still very cool!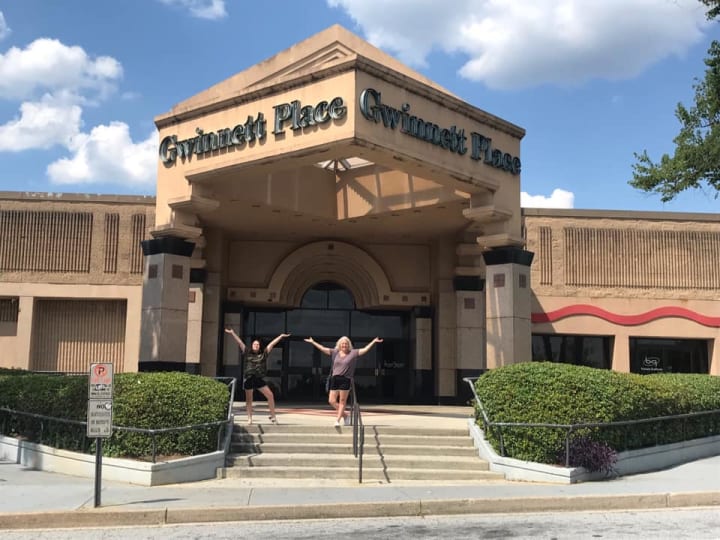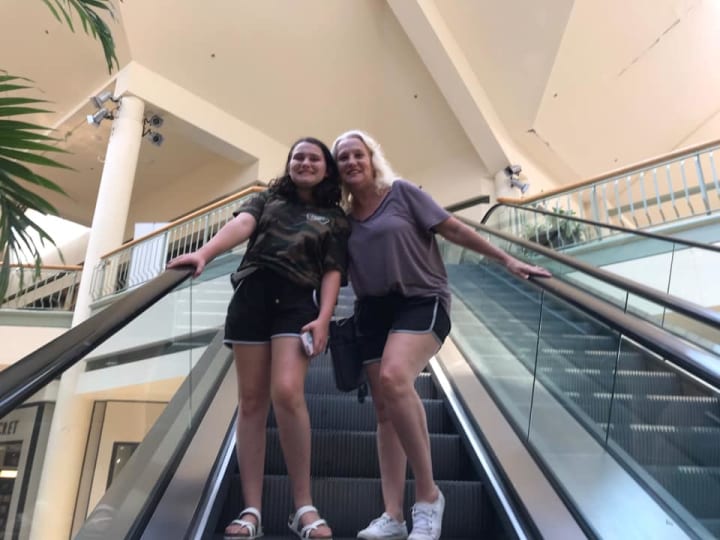 Creel House: 906 E 2nd Ave SW, Rome GA; this house is, obviously, very important for Season 4. The house was once a bed and breakfast, but is now privately owned (so, take a quick picture on the road but don't get closer).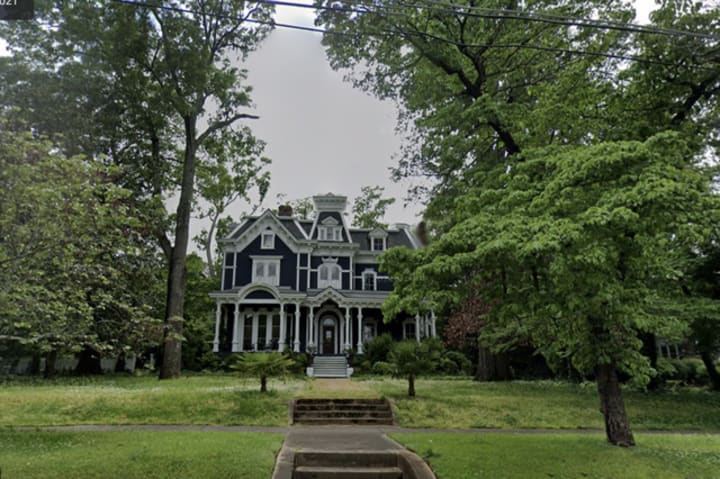 Visiting set locations from films is one of the most enjoyable ways to celebrate your love for a special fandom, and the "Stranger Things" ones are suprisingly accessible.
(To learn more about Georgia film locations you can visit, check out this informative article from the Georgia tourism website: https://www.exploregeorgia.org/list/guide-to-georgia-film-locations)
Reader insights
Be the first to share your insights about this piece.
Add your insights