Star Trek: Little known facts about the original series
There may be a few things that even the most devoted Trekkies are not aware of.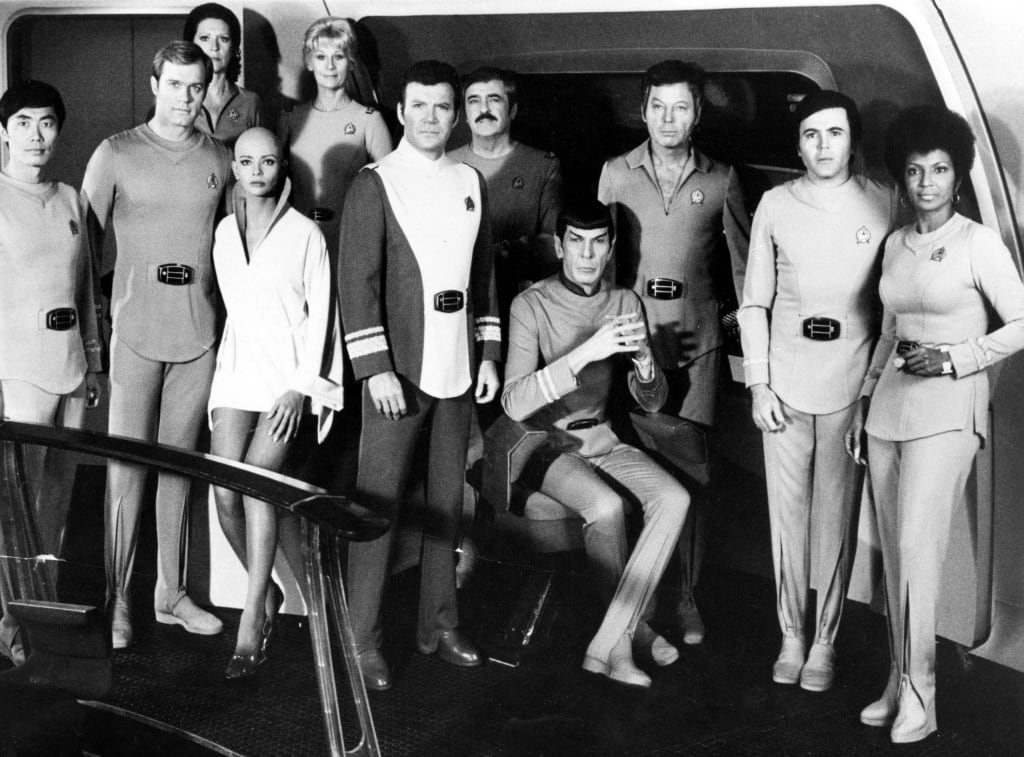 Devoted Trekkies may know all there is about Star Trek: The Original Series, but there may be others who will benefit from a bit of trivia. Longtime fans can check their memories and see if they already are aware of what is written here.
Canada was first
The original series debuted on September 6, 1966, on Canada's CTV network and on September 8, 1966, in the United State on NBC for three seasons. The show did not achieve high ratings during its original run but during the 1970s it went into syndication and became the cult classic it is today.
A cult following for 6 decades
What began as a simple television series turned into 13 feature films and five spin-off television series. Each generation has its favorite but the original series of 79 episodes is nearest and dearest to the heart of those who grew up with it.
Fans believed Spock had all the answers
Teenagers wrote letters seeking advice from Mr. Spock (Leonard Nimoy) on everything including the war in Vietnam and LSD. One biracial girl asked the Vulcan for advice on how to deal with racism as he was a "half-breed" just like she was. Nimoy answered the question in a fan magazine by saying that although everyone will not like Spock there will be those who will accept him for who he is.
The power of the pen
Low ratings during season one almost led to Star Trek being canceled until 29,000 viewers wrote letters in support of the series. When things did not look so good at the end of season two Gene Rodenberry spearheaded another letter-writing campaign and this time over one million Trekkies responded. One of them was then Govenro Nelson Rockefellow.
Lucille Ball is the reason Star Trek exists
The series was produced by Desi-Lu which was owned by Desi Arnaz and Lucille Ball. The expense of Mission Impossible and Star Trek which both were an hour was astronomical when compared with the half-hour, Lucy Show. Plans were in the works to scrap the out of space adventure until Ball stepped in and said she believed it was worth the money.
Labels that spoke truth
If you ever wondered what the labels on the hallway tubing of the Enterprise stood for that read "GNDN" it stood for "goes nowhere, does nothing.
Captain Kirk was not in the pilot
The pilot for Star Trek titled "The Cage," did not feature William Shatner as Captain James Kirk, but instead a Captain Pike. Actor Jeffrey Hunter was the star but NBC turned down the first pilot and commissioned a second one, which introduced Kirk, Sulu, and Scotty. As they say, the rest was history.
Roddenberry's wife was in the original pilot
Majel Barrett who was dating Gene Roddenberry at the time and later married him was Pike's first officer. Test audiences at that time allegedly thought she was too pushy and tried to be like the men, so the character was scrapped. When Pike was kidnapped, she led the way to the planet where he was being held and rescued him. Although she proved herself to be a capable leader, the audience did not like her. Barrett ended up working behind the scenes on each of the 79 episodes of the show.
Shatner and Nimoy had tinnitus because of Star Trek
Due to an explosion on the set of one of the films, both William Shatner and Leonard Nimoy developed tinnitus which is a ringing or buzzing in the ears that many times becomes permanent. After seeking help all over the country, Shatner says he learned to deal with this issue by wearing a hearing device for a time that produced white noise which helped him to cope. He has spoken publically about his ordeal and even talked people with tinnitus down from suicide.
If you already were aware of these 8 facts then you are a true Trekkie indeed.
celebrities
About the author
Cheryl is a poet, freelance writer, published author and former Newspaper columnist. She has degrees in Psycology and Biblical studies. She enjoys sharing natural cures, and Nostalgia related info. Tips are greatly appreciated.
Reader insights
Be the first to share your insights about this piece.
Add your insights