Sorting "The Voice" Coaches/Judges Into Hogwarts Houses
Season 20 of The Voice meets Harry Potter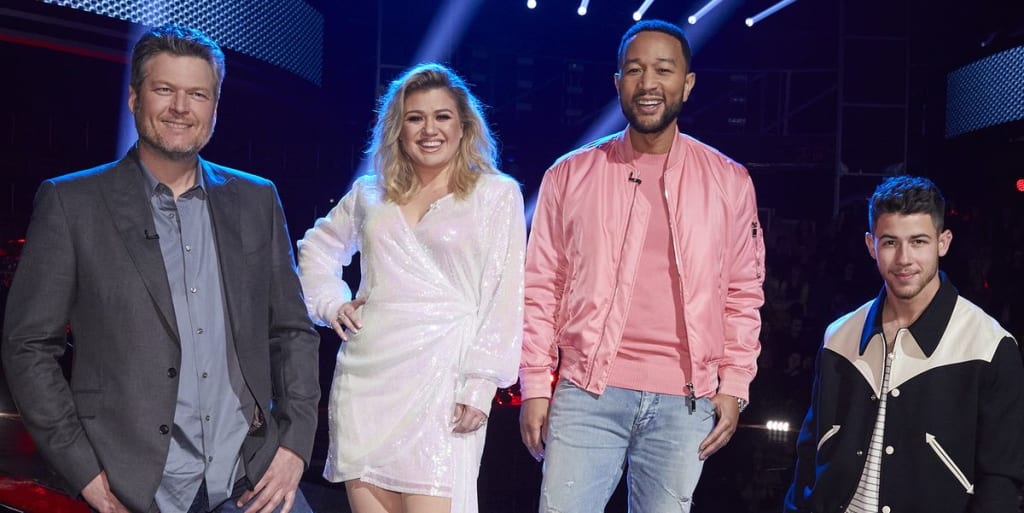 2021 is a big year for The Voice as it celebrates its twentieth season on TV and its tenth year in existence. Since its inception in 2011, it has brought many memorable moments to households all across the U.S. As a singing competition show, it's always fun to watch the performances and hear the contestants' stories and maybe even play along by building our own virtual teams using the Voice app. But the thing that has made the show last as long as it has, isn't just the amazing new talents that are discovered, but also the banter and friendly competition between the celebrity coaches. And this season, the commentary and arguments from the judges' panel have been even more entertaining than usual.
Having four incredibly different personalities all fighting for the same prize always reminds me of another franchise that I love. You guessed it: Harry Potter. You can't convince me that the producers of the show didn't deliberately place four judges on the panel for the sole purpose of people sorting them into the four Hogwarts houses. Surprisingly though, I haven't seen anyone do it yet. So for the producers, fans of The Voice, and my potterheads, this one is for you.
Nick Jonas: Hufflepuff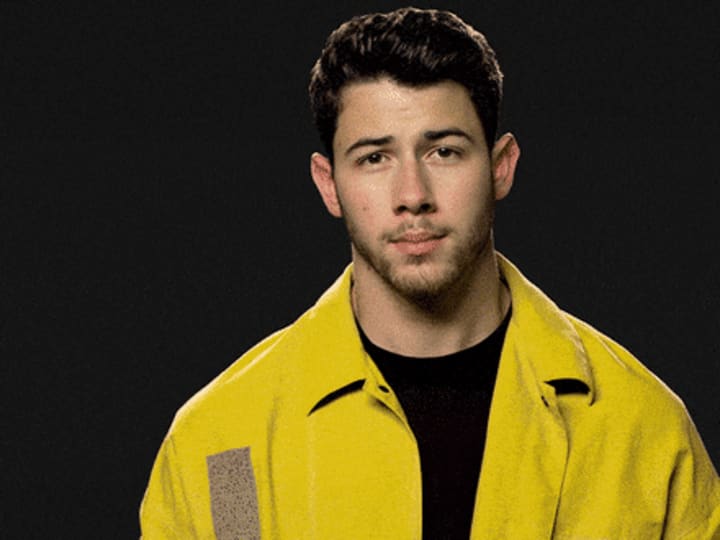 Mascot: Badger
Motto: "Where they are just and loyal. Those patient Hufflepuffs are unafraid of toil."
Attributes: Patience, Fairness, Loyalty, Hard Work
Nick doesn't often use underhanded tactics to get ahead on the show (unless it's against Blake). Instead, he often appeals to people's emotions when delivering a pitch to contestants he wants on his team. He finds something that he can relate to them on, whether it's being from his home state or being a preacher's kid or coming from a very tight-knit family. He latches onto those things and has become somewhat known as the kind boy next door on the show and out of all of the coaches, he seems to be the calmest even when Blake is sitting next to him trying to push his buttons.
Truthfully speaking, Nick Jonas possesses qualities of all of the Hogwarts houses. He's kind and patient, but he's also intelligent, bold, and ambitious. But this just proves that he is the perfect Hufflepuff. Someone who is not defined by or limited to a single characteristic. Just as Helga Hufflepuff wanted it.
John Legend: Ravenclaw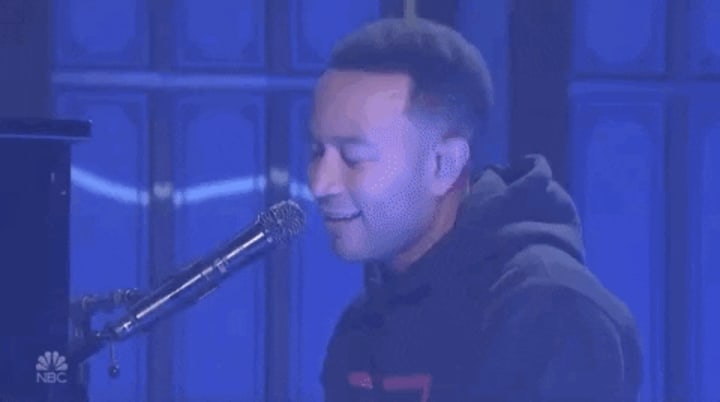 Mascot: Eagle
Motto: "Where those of wit and learning will always find their kind."
Attributes: Intelligence, Wisdom, Wit
It's no secret that John Legend is very knowledgeable about music. As a singer, songwriter, and pianist with an eclectic musical taste, it makes sense that he appeals to people's logic and leads with his musical knowledge when delivering pitches to contestants. He often takes notice of certain vocal qualities or abilities that they have and explains how he can help them hone those skills or he compares their voices to other artists with similar qualities to let them know that he does know where they fit best. It may not always work for him, but there is no denying that John Legend is one of the most musically versed coaches to ever be on the show.
Blake Shelton: Slytherin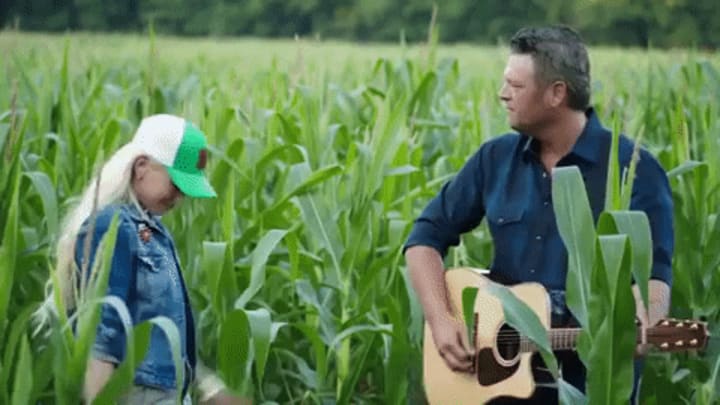 Mascot: Snake
Motto: "Those cunning folk use any means to achieve their ends."
Attributes: Pride, Ambition, Cunning
Blake has won the show seven times, a fact that he boasts about every chance he gets, even going so far as to call himself the "King of The Voice." And after watching this season, it's no wonder how he's won so many times. Blake truly does use "any means to achieve an end" on the show. In this season alone, Blake has used reverse psychology to get contestants that he wanted on his team to pick him instead of their initial choices, he has utilized his blocking and stealing very strategically, and even when he hasn't turned his chair for certain contestants he has made sure to try to persuade them to pick a coach that would better his chances. Unlike the other coaches, Blake is not afraid to do whatever it takes to win and it's both admirable and frustrating at times. But just like with the Slytherins in Harry Potter, Blake's tactics make the show much more interesting to watch.
Kelly Clarkson: Gryffindor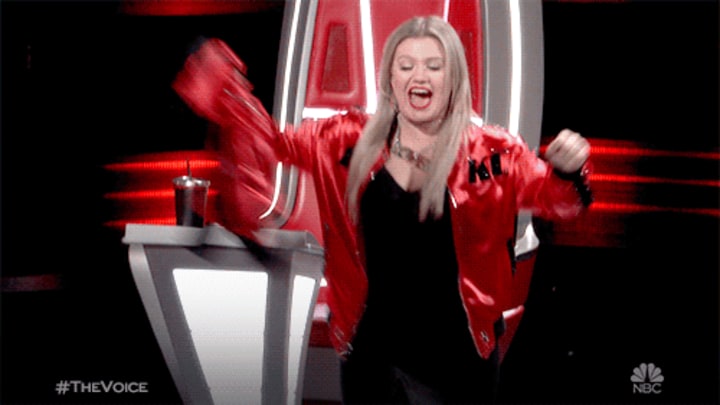 Mascot: Lion
Motto: "Where dwell the brave at heart. Their daring, nerve, and chivalry set Gryffindors apart."
Attributes: Bravery, Courage, Determination
Kelly Clarkson first proved to the world that she has guts back in 2002 when she fought her way to the top and became the very first winner of the O.G. singing competition show, American Idol. As the only woman coach this season, she sometimes has to assert herself so that she's not overlooked and she has shown on numerous occasions that she can dish out the smack talk just as well as the boys. And let's be honest, even though all of the coaches this season seem to have an agenda to stop Blake from winning, Kelly's beef with him is the most notable, making their rivalry very reminiscent of the Slytherin vs. Gryffindor rivalry in Harry Potter.
-------------------------------------
Just like many of the contestants, I'm sure many of the show's fans have a favorite coach this season. But whether you're a Nick, John, Kelly, or Blake stan, there is no denying the amazing chemistry between the four of them and just like at Hogwarts, their differences are what make them great together.
If you enjoyed this, feel free to leave a like and/or tip and check out some of my other stories. Also, follow me on Instagram @c.r.hughes
Thanks for reading!
-Chanté
tv
I write things sometimes. Tips are always appreciated.
https://crhughes.carrd.co/