Some YouTube Channel Recommendations​ (Part 1/2)
Getting bored at home? Try these channels out!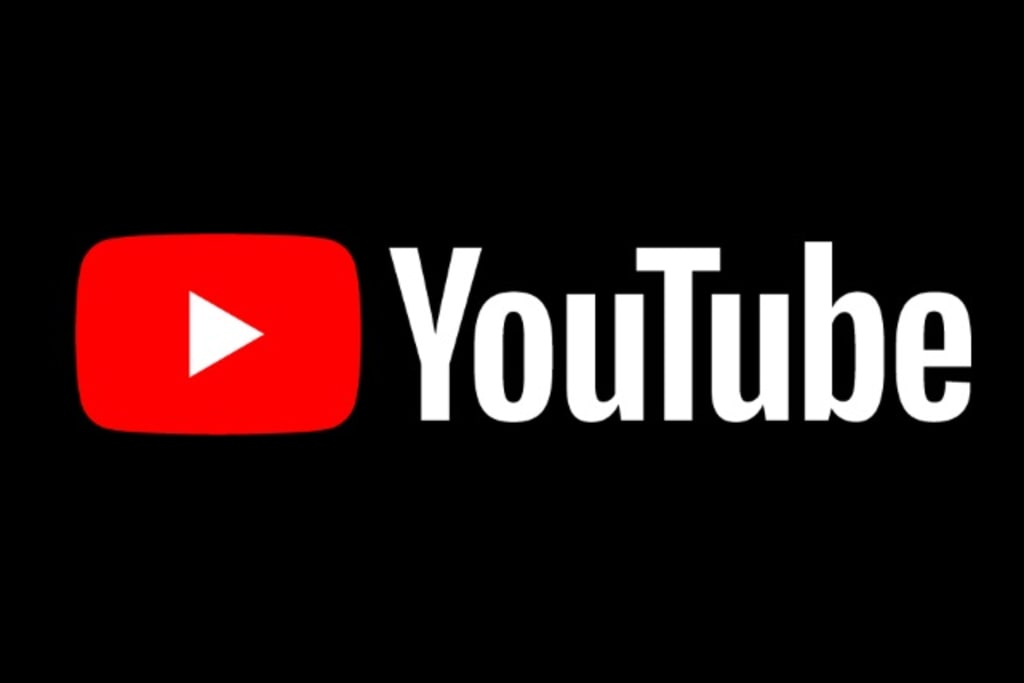 Let's be honest - the world is a bit of a scary place right now. Due to the recent COVID-19 pandemic, people all over the world have been encouraged to to stay inside their homes to prevent spread of the virus. While this is certainly a worthy endavour that EVERYONE should be following, it unfortunately means that we're going to be scrambling for things to do for the next couple of weeks. Now, while Netflix, Amazon Prime, Hulu and other streaming services are no doubt great companions for this kind of situation, to quote Yoda from Empire Strikes Back.....there is another.
Ah, YouTube. The mention of the Google owned video sharing platform, evokes from me a mixed feeling of cynicism and nostalgia, as it reminds me of both the controversies the platform has been marred in for the better part of the past 3 years as well as the simpler days when it was nothing more than a video sharing website filled with funny animal videos and short skits. Despite the changes it has gone through, however, one thing that has remained consistent since YouTubes' inception is the abundance of amazing content available at the click of a button. While there are several recognisable names that have embedded themselves in the public eye, such as PewdiePie, Ryan Higa, iiSuperwomanii, Smosh, etc., I'm here to talk about some channels that may not be as well known as the ones above. Make no mistake, however - their content is some of the very best that exists on the platform, and so, with the world on a virtual lockdown, I decided I would compile some of my personal favourites (in no particular order) and spread the word. This is part one of the list, and part two will be coming later this week.
Without further ado, here is part 1 of some of my personal YouTube recommendations; enjoy!
1. RabbidLuigi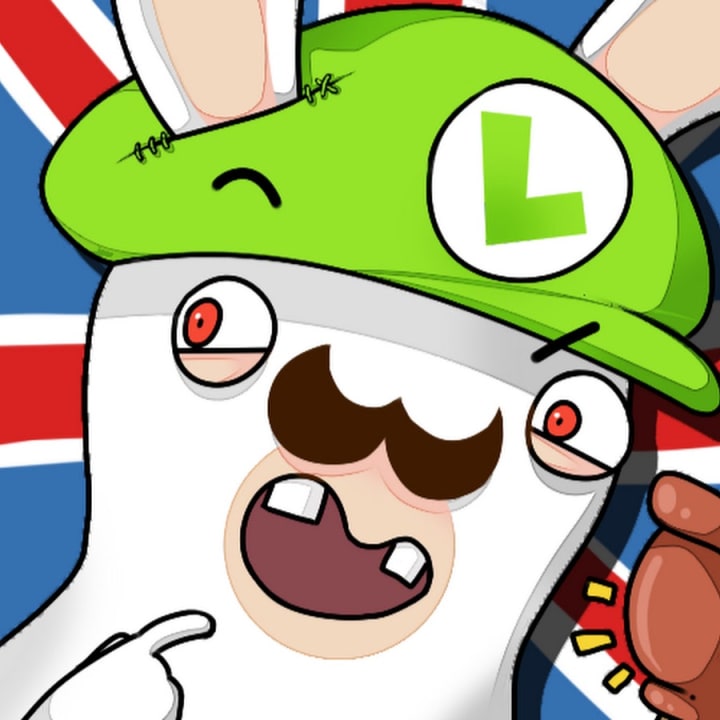 I stumbled onto Will's channel when I was looking for some quality Legend of Zelda content way back in 2013, and after watching two of his videos detailing his Top 5 dungeons and his favourite moments from the franchise, I was hooked. I subscribed right then and there, and through the years he has remained one of the most consistent YouTubers I've had the pleasure of following.
Will Allen is primarily a gaming YouTuber who deals with interesting facets of video games. He primarily does top 10 lists on various facets of gaming, and the subject matter of these lists are some of the most unique I've seen; for example, there's a video that ranks games that improved after their initial launch, one that talk about awkward save systems, and even one that ranks easiest 'hard modes' in video games. The editing and writing are all top notch, and you can clearly tell he puts a lot of effort into making his videos. However, what really sweetens the deal is his upload schedule. He releases one video every week, on Sunday, and the video length is usually around 15-20 minutes long, depending on the topic discussed in the video. He almost never misses an upload, and is one of the most reliable YouTubers on this list. Rabbid's videos are usually the last thing I watch before I drift off to sleep, dreading the gritty reality of a Monday morning, and with the wide variety of topics he comes up with for his uploads, I'm always eagerly awaiting the next one. For any gaming fan, this is a must follow, and even if you're not super into video games, the content is laid out in such a way that you're able to understand it even without knowing everything about that particular entry's franchise.
Oh, and he's in a video game. Literally. In Mario + Rabbids: Kingdom Battle, there's a character called Rabbidluigi. I mean, if that's not convincing.....I don't know what is.
(P.S: Will's reaction to this is hilarious)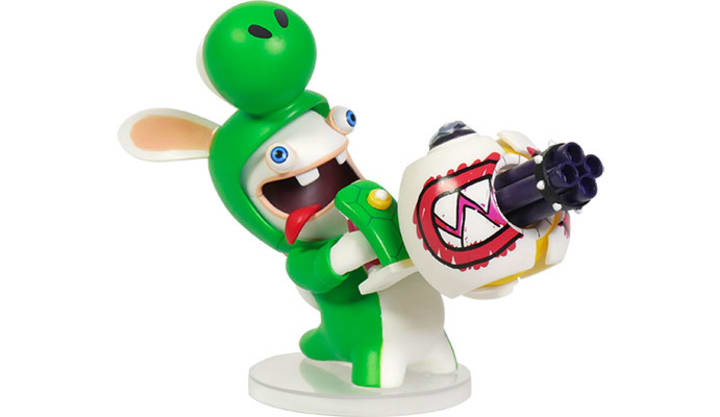 2. The Unusual Suspect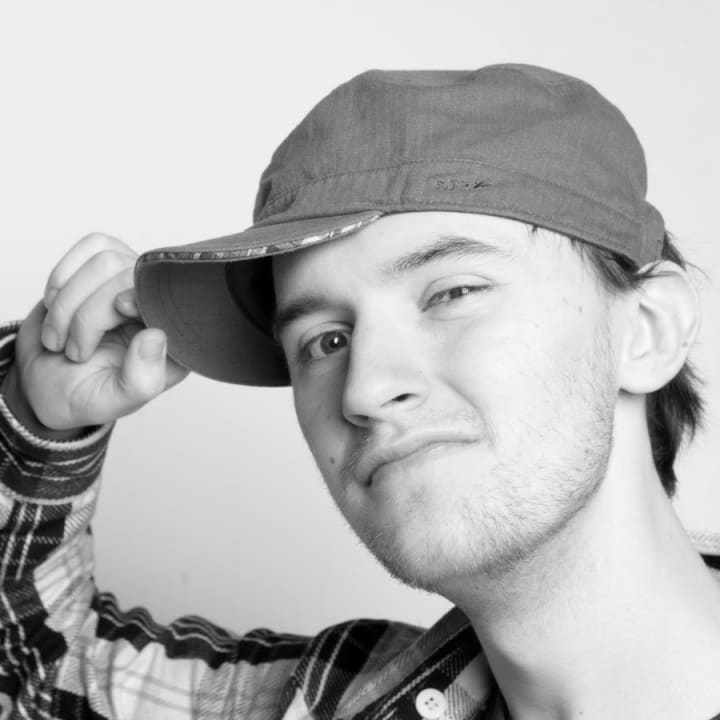 Movie reviews, have, in recent times, blossomed on YouTube. You don't need to look very far to see people expressing their thoughts on various films with varying degrees of analysis - some appreciate finer details like camerawork, direction, cinematography, etc. while others approach it from a more casual perspective. Perhaps one of the most famous YouTube movie reviewers on the platform, The Nostalgia Critic, is well known due to his unique style of reviewing movies in a sit down, front to back format, with tons of editing and one liners that make the review entertaining as well as informative. The Unusual Suspect follows this format, having taken inspiration from NC, and the result is something truly special.
This channel has a lot of different content, such as trailer mashups (where a trailer for a movie is done in the style of another movie - here's a good example), game reviews, and song mashups (where one song is sung from various movies), but his best videos are his movie reviews. Much like NC, there is a lot of care and effort taken to ensure that the videos are more than just what he thinks of the movie, with great jokes and tons of careful editing to make the overall review thoroughly entertaining. The writing has me in stitches very often, and moments that are ordinarily funny in the film he's reviewing are made infinitely funnier with the jokes he makes on them. Each review is around a half-hour long, and they're all delightful. The Star Wars prequel reviews and the Home Alone reviews are absolute must watches, as well as his reviews of the Sam Raimi Spider-Man trilogy. Even if you're not planning on becoming a long term subscriber, these videos are a gold mine that you should definitely check out.
The one con that this channel has is that the upload schedule isn't very robust due to the large amount of time that the movie reviews take, with all the editing, writing and camera work having to be done by just one person. However, it's so, so worth it when new videos do come out, to the point where I usually drop everything I'm doing and watch the new one as soon as it releases. I could not recommend this channel more, as it truly deserves more subscribers for the pure quality of work that's displayed on it.
3. First to Eleven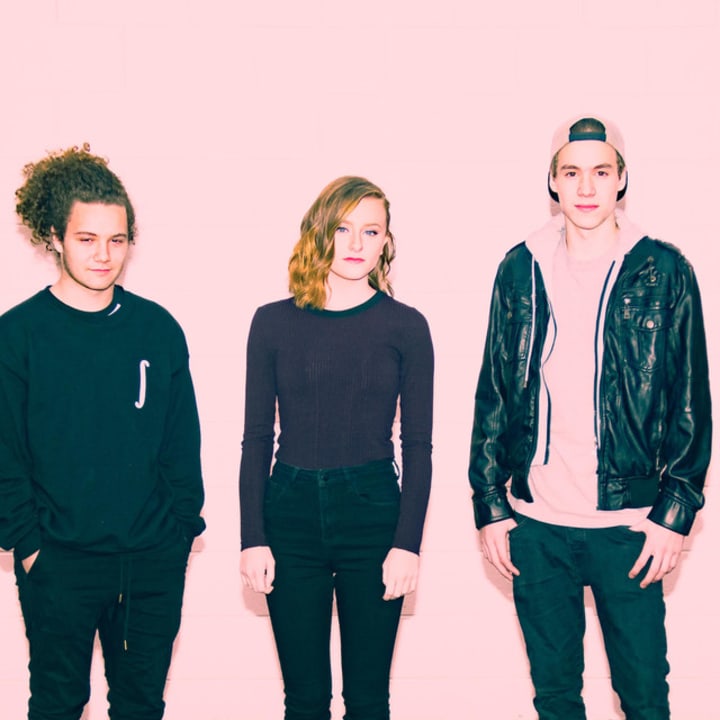 Cover bands have always been a source of intrigue for me. Over the years, I've subscribed to a whole host of channels that render new and exciting editions of my favorite songs – and I've seldom been disappointed. However, I was beginning to fear I had found all the best cover artists on the platform, at least for the time being, which is why I was absolutely delighted when earlier last year, one of my friends recommended a cover band by the name of 'First to Eleven' to me, showing me their cover of Halsey's 'Without Me' as a means of an introduction to the band. I was impressed, and immediately scoured their YouTube channel, and I've never looked back since.
First to Eleven is a high school rock band that makes original songs and uploads covers once a week, every Thursday (6:30 PM EST). The band covers all kinds of songs, ranging from the hits of today to iconic tracks that have released in the past. The one common theme among the covers is the emphasis on the rock genre that they combine with the essence of the song to create a unique listening experience that is guaranteed to give you a new appreciation for the song they're covering. The sounds of the guitar and drum blend together beautifully with the lead vocalists voice, and the mixing overall is nothing short of masterful. So far, they've released five albums worth of covers, along with eleven Christmas themed songs and two EP records.
I cannot recommend this channel enough, and it has been my go to suggestion to anyone who has wanted new music for the past year or so. What's so exciting is that they have just kicked off their professional career, and what a start it has been - there's bound to be much more on the way, and I'm eagerly awaiting their future projects. Until then, I'll keep playing their songs on loop. Some of my personal favorite covers of theirs include the band's renditions of 'E.T' and 'Never Really Over' by Katy Perry, 'Silence' by Marshmello and 'Happy Song' by Bring Me Horizon. You can find them on Facebook, Instagram, Twitter and Discord and of course, all their songs are also available on Apple Music, Spotify, Amazon Music and any other music straming platform as well. You can also find their website here.
4. CreepsMcPasta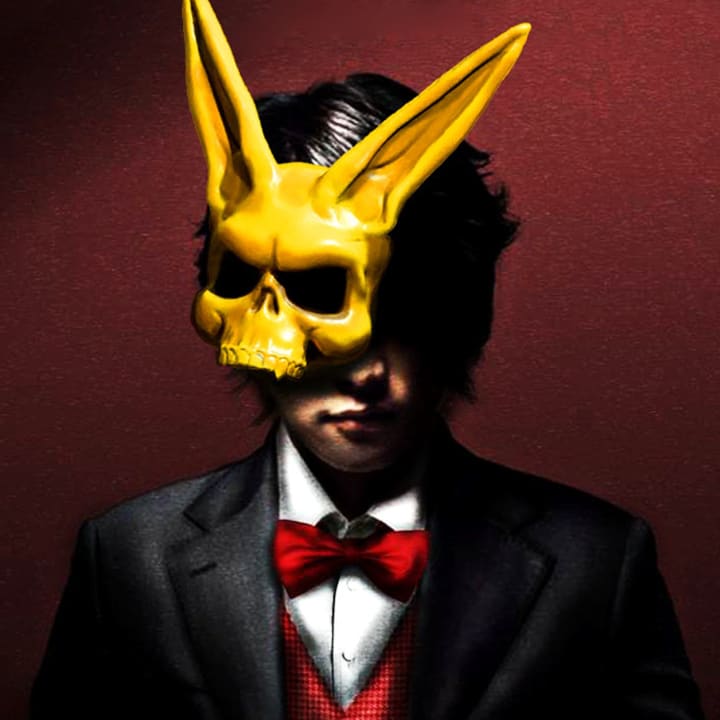 Horror stories are fun, aren't they? A well told horror story is probably one of the most enthralling experiences one can possibly go through; not many genres of storytelling can give you the pure rush of adrenaline and nervous excitement that horror can. One of the key elements in telling any horror story is tone – both of story and of the person narrating the tale, and luckily, those are two qualities that Mr. CreepsMcPasta has in spades.
This channel is full of horror stories (most of them being Creepypastas), narrated in one of the most complete voices I've ever heard. I use the word 'complete' because not only is the voice soothing to listen to, the narration style is absolutely spot on; I've been listening to this guy since 2015 and every time I click on a video I'm amazed at the way he's able to tell a story. Each upload is at least 10 minutes, so none of these stories are mere flashes in the pan; they're all fleshed out tales that are guaranteed to send a shiver down your spine. There are playlists categorized by both year and type of story, and there's also a 24 hour livestream for you to endlessly listen to stories as well. The upload schedule is fantastic as well, with new videos coming out every day, almost.
One of the greatest strengths of a platform like YouTube is that it provides a platform for people to tell stories to a wide audience without the need for the person to be constantly focused on reading words off a screen. For horror buffs, this is the perfect channel, and there's honestly not much more I can say.
5. Chris Stuckmann and Jeremy Jahns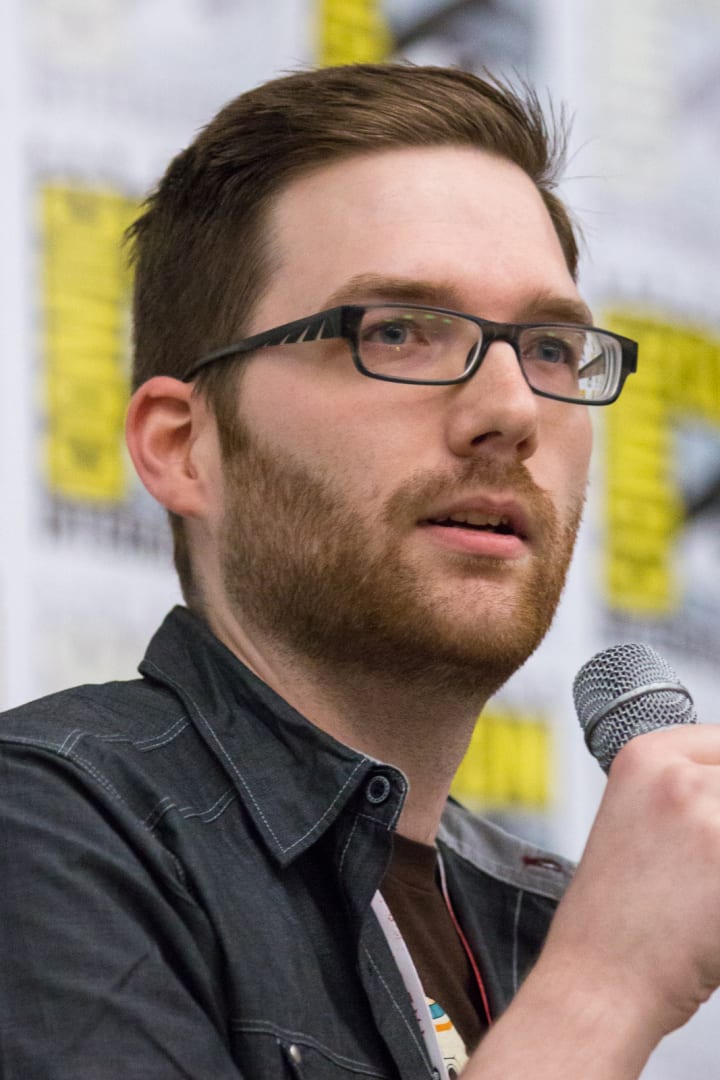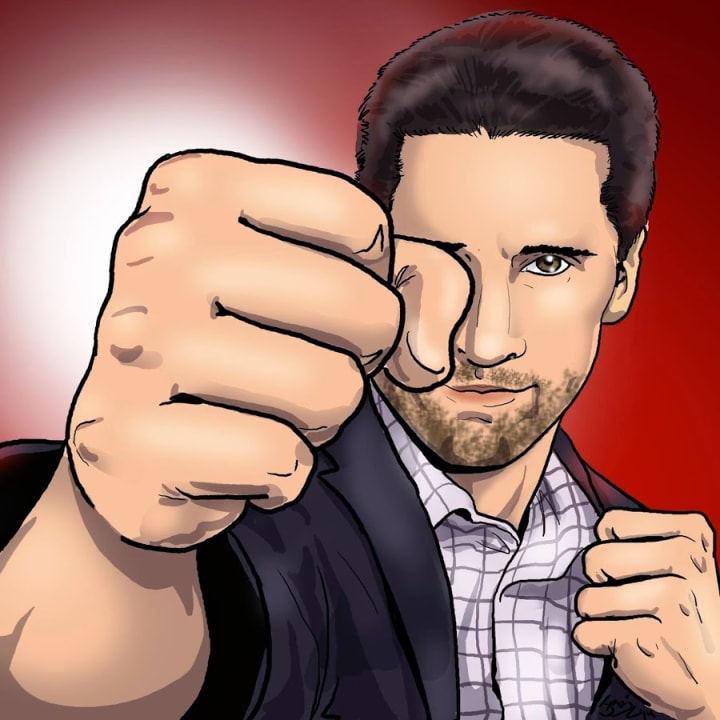 Ok so I know I'm technically putting two YouTube channels in the same entry, but this is only because the type of content they make is the same, and I didn't want to exclude either of them from the list because of how much I enjoy their content. However, they are by no means the exact same, as you'll soon see.
According to me, there are two types of movie reviews on YouTube right now – there are those reviews that are similar to how the Nostalgia Critic and Unusual Suspect do them - a play by play of a movie, examining each scene in detail and giving their thoughts on how each particular moment made a movie better or worse. Then there's those who do movie reviews in the style of Jeremy Jahns and Chris Stuckmann: 5-10 minute reviews that give the plot in short as well as their thoughts on the movie as a whole, following which they assign the movie a grade. While the previous method has its charm, I have to say that I lean a bit more towards these guys' approach to critiquing a movie.
Both Jeremy and Chris are well recognized in the film community on YouTube for movie reviews due to the amount of time they've been on the platform and their distinct styles that they have perfected over the years. Both started their YouTube careers around the same time, and have only climbed higher and higher since. While both reviewers tackle the substance of the movie and provide valid critiques, Jeremy tends to take a slightly more casual approach compared to Chris, in that while the latter focuses more on the technical aspects of movies like how they are made and written, JJ focuses on how much enjoyment he got from the film. The grading system both reviewers use reflects this, as while JJ uses a unique rating system that aptly reflects how much he enjoyed a film, Chris opts for a more conventional letter grading system. Both styles, in my opinion, give two different but equally valid perspectives on how a movie is to be judged. Both channels also have designated 'spoiler talks' for certain movies, which are slightly longer videos where they delve further into a movie to dissect it in more detail.
I discovered both of these channels in 2014 and have been staunch followers of both since – they're my go to source for any external opinion on movies and I make it a point to watch their non-spoiler reviews as soon as I finish watching a movie to see what they thought of the film.
And that's gonna do it for part one! I know things are far from ideal in the world right now, and things are going to take a while to get back to normal, but its imperative that we don't lose hope and do our part to make sure this doesn't go on for longer than it has to, and that means staying inside as much as possible, with channels like these for company. I'll be back later this week for part 2, so until then, I bid you a happy quarantine!