Seven A-list Actors Who Regularly Collaborate with Indie Directors
Hollywood's leading stars are known for their big-budget blockbusters which gross millions. Here are seven A-listers who take time out to work on independent projects that are about passion and not about the paycheck.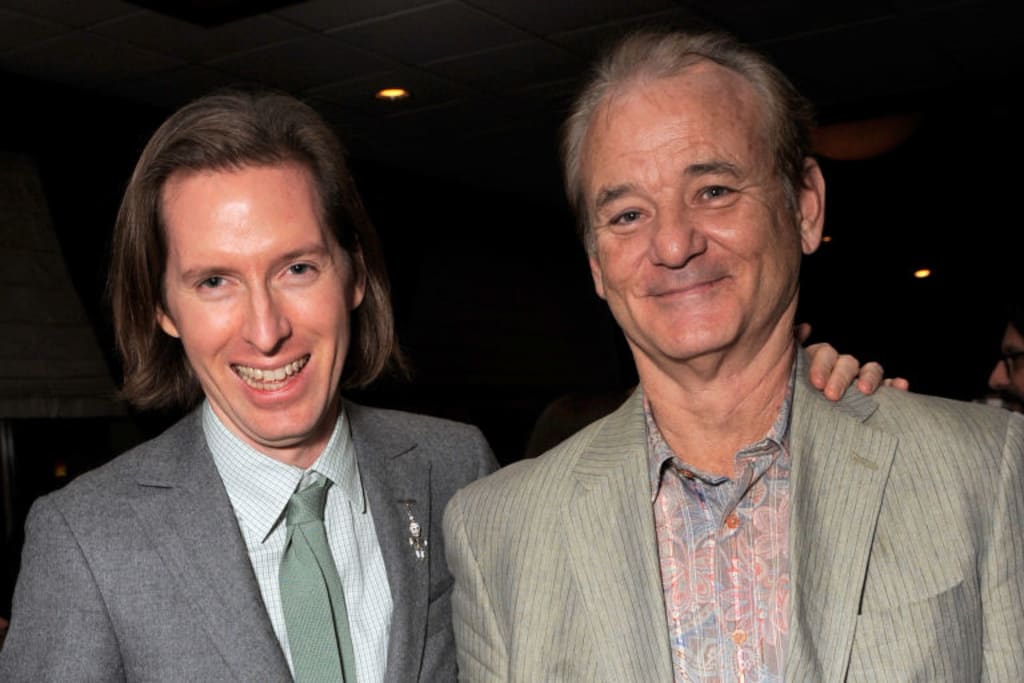 George Clooney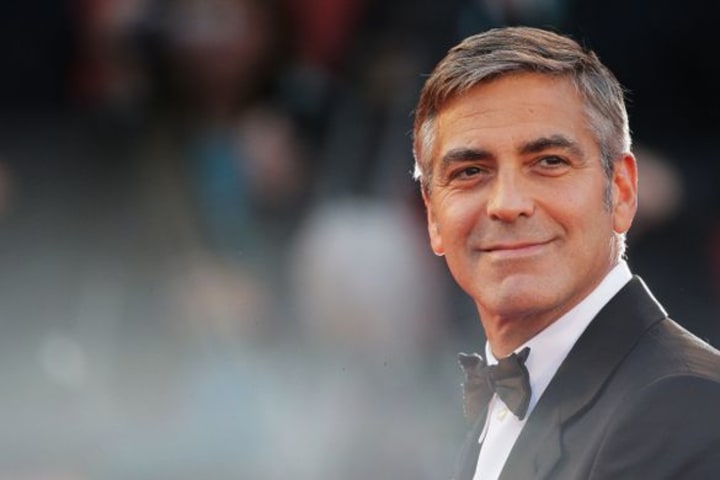 George Clooney first made his name in the 90s by starring in TV series such as ER, Roseanne, and Bodies of Evidence, but proved himself as a big-screen actor when he played Seth Gecko in his first Hollywood production From Dusk 'Til Dawn. By 1997, he had cemented himself as a familiar face in the Hollywood scene when he took centre-stage playing Bruce Wayne in Batman & Robin.
Forward to 1998. Two brothers known for their brilliant black comedies are sat in their office, in the middle of writing that Big Lebowski scene where John Goodman totes a gun and asserts "You're entering a world of pain"; they decide to take a break and watch Out Of Sight, starring George Clooney and Jennifer Lopez. They immediately take a liking to Clooney and decide to cast him as Ulysses Everett in their upcoming film O Brother, Where Art Thou?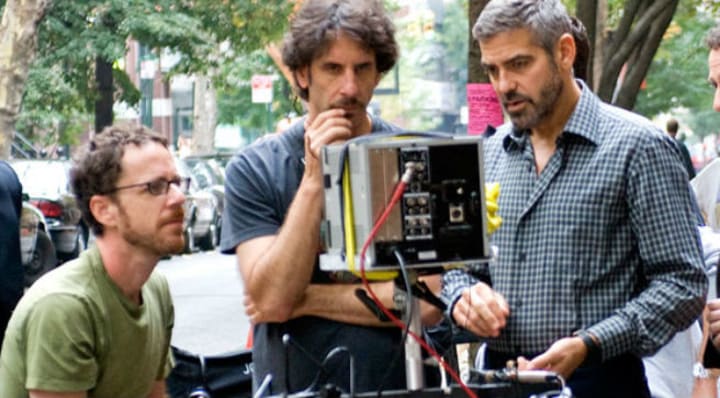 Ever since discovering Clooney, indie directors The Coen Brothers have featured him as the lead in many of their projects, including Intolerable Cruelty, Burn After Reading, and most recently, Hail, Caesar! Clooney enjoys working with the brothers as much as they do with him, and has said he finds them hilarious. In 2017, Clooney proved his working relationship with the Coen brothers is still going strong when he directed the film Suburbicon which they had written.
Bill Murray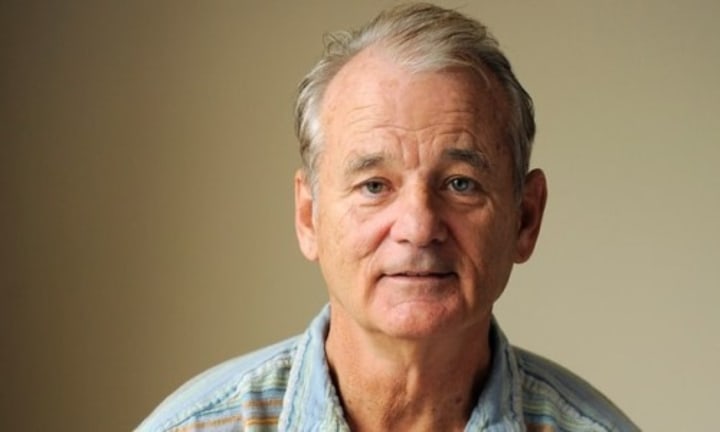 Bill Murray hit the big time when he starred as Peter Venkman in supernatural blockbuster of 1984, Ghostbusters. The film gained worldwide recognition and over the following decade his performance landed him leading roles in other big budget movies such as Scrooged, Space Jam, Groundhog Day, and the Ghostbusters sequels.
In 1998 his acting career changed from starring in cheesy comedy flicks to unconventional comedy as he decided to collaborate with distinguished indie director Wes Anderson; he acted alongside Jason Schwartzman in Anderson's comedy-drama Rushmore and was nominated for a Golden Globe for his performance. Murray built a relationship with Anderson and featured in his many of his following films, such as The Royal Tenenbaums, Moonrise Kingdom, and The Grand Budapest Hotel.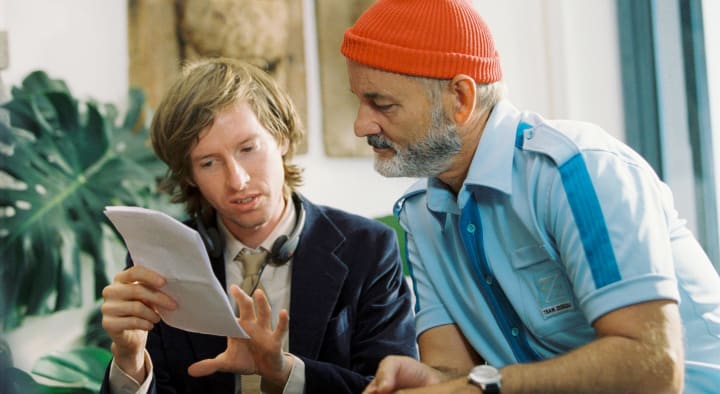 In 2003, he signed on to play dejected movie star Bob Harris in Sofia Coppola's Lost In Translation, and his performance helped to make it one of the most renowned independent films of this century. He has also collaborated with art house director Jim Jarmusch on a couple of occasions.
Murray's passion for acting in Anderson's films and independent movies is still very much alive, and this is evident through recent releases such as St, Vincent and Isle Of Dogs, which premiered this year.
Matt Damon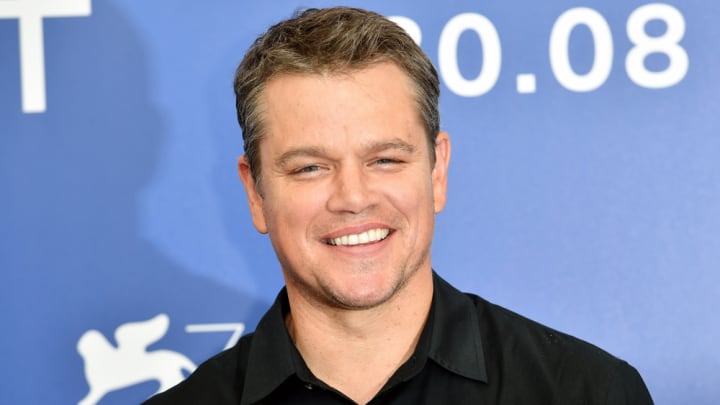 When you hear the name "Matt Damon," you're most likely to either think of Jason Bourne, or say his name out loud in the way the puppet Matt Damon does in Trey Parker and Matt Stone's Team America.
Thanks to films such as the Bourne and Ocean's series and The Martian, Damon is now a fully established actor in Hollywood. But he was never far from dipping into the lower-budget movie scene with working alongside Ocean's Eleven director Steven Soderbergh; this is because although Soderbergh has directed mainstream action movies, he's also known for his gritty indies and first made it big when he wrote and directed Sex, Lies, and Videotape.
Damon has featured in seven of Soderbergh's films to date, including Contagion, The Informant! and Behind The Candelabra. They have been said to complement each other greatly in regards to the films they work on together.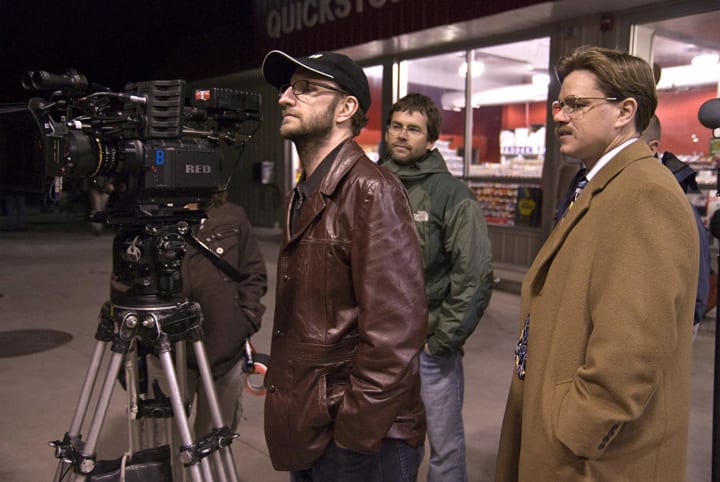 Like Clooney, Damon has also shown his love for independent productions by collaborating with The Coen Brothers and Alexander Payne—most recently he played the leading role in Payne's Downsizing and starred in Suburbicon written by The Coen Brothers.
Scarlett Johansson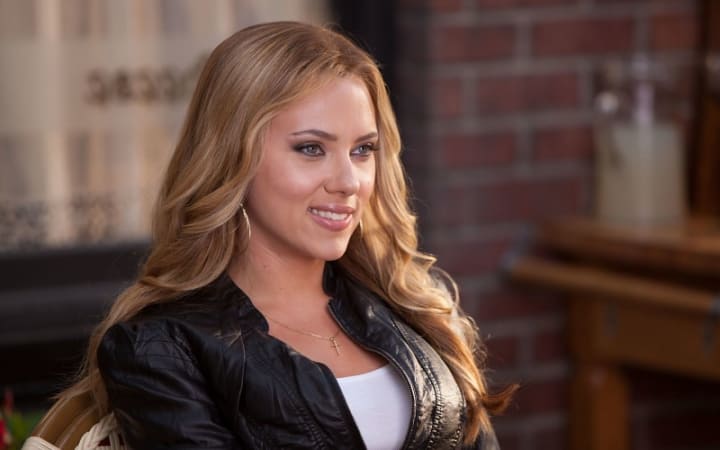 By the time she was 20, Scarlett Johansson already had a promising portfolio of acting in both low-budget and mainstream movies—she made audiences cry whilst acting at a young age in Robert Redford's The Horse Whisperer, and at the same time was able to make them laugh when she played sarcastic teen Rebecca in the witty indie Ghost World.
Playing a leading role in Sofia Coppola's Lost in Translation in 2003 also helped to mould her as a star who was happy to work with directors of independent productions. When Woody Allen, the master of self-deprecating indie comedy, was about to film Match Point in 2005, Kate Winslet dropped out at the last minute, and that's when Allen met Johansson and cast her in place of Winslet.
Over the following years, Scarlett and Allen became close and combined their talents to produce more exciting movies together. Scarlett was cast in leading roles in Allen's films Scoop and Vicky Cristina Barcelona, the latter of which her performance was praised highly by critics.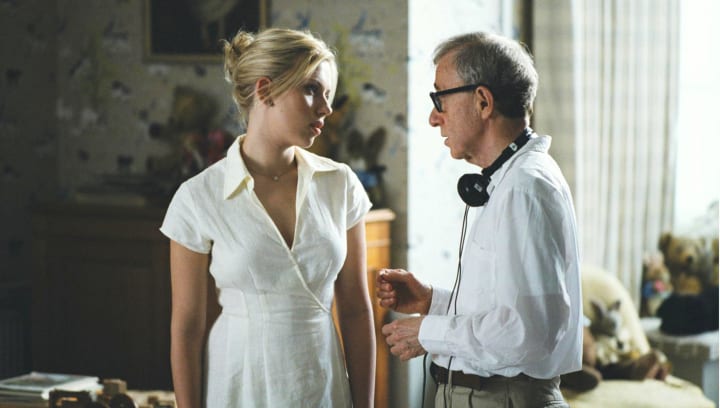 She has since become a familiar face in Hollywood blockbusters and independent productions; from playing Black Widow in The Avengers to starring in micro-budget British sci-fi drama Under The Skin, she always has a project underway and appears happy to continue collaborating with indie directors.
Ryan Reynolds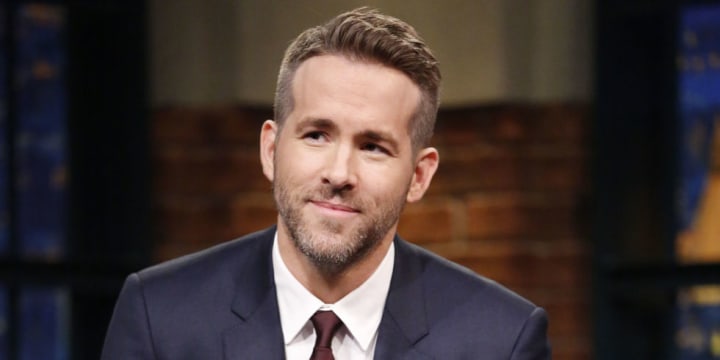 To most movie-goers, he's the guy who dodges bullets in slow-motion as Wade Wilson in Deadpool; he's the fighter of CGI villains in Green Lantern. But Ryan Reynolds has also proven he doesn't need big budgets and special effects to shine as an actor.
Although there isn't one particular independent director he works with on a regular basis, he has been involved in a number of films produced outside of major studios including Definitely, Maybe, Fireflies in the Garden, Adventureland, and Buried, a thriller film with a tiny budget of $2 million. His performance in Buried was positively praised by critics who said it showcased his talent greatly as an actor.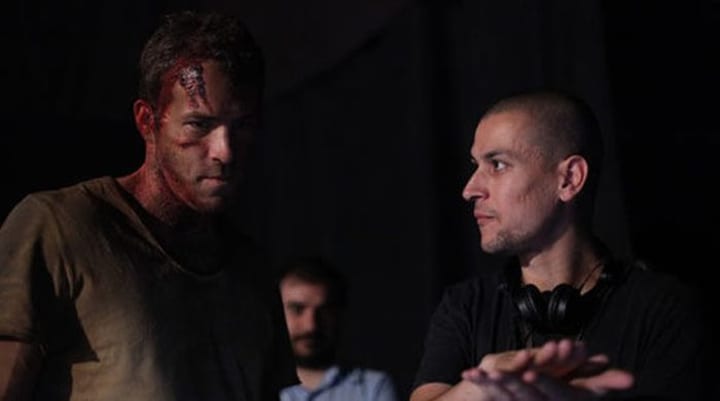 His most recent work in regards to his independent cinema experience is Woman in Gold released in 2015 in which he starred alongside Helen Mirren. As he also frequently turns up to film festivals such as Sundance to support indie directors and their productions, you can bet your left arm Ryan Reynolds feels strongly about making movies out of passion and not just for the paycheck.
Edward Norton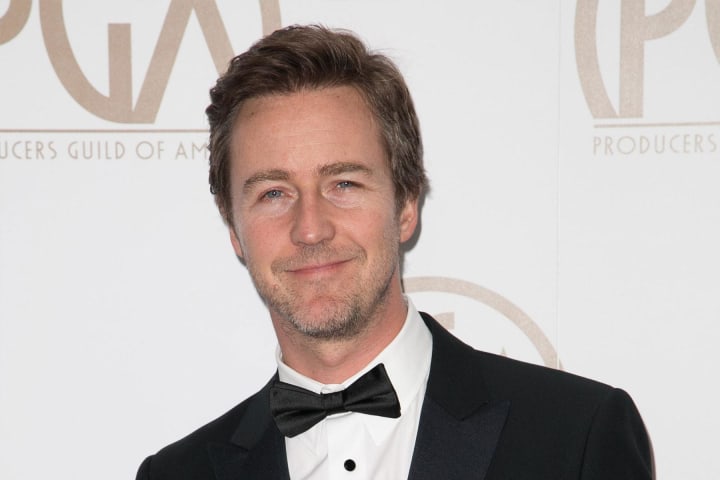 In many ways, Edward Norton's reputation in Hollywood has been built mainly through independent productions rather than expensive blockbusters. He was first noticed in 1996 when he starred in Primal Fear alongside Richard Gere, then fully launched into his film career by taking on the leading role in Tony Kaye's compelling and photo-realistic American History X. His performance earned him an Oscar nomination and that's when producers started to recognise him.
His independent films experience grew as he starred in leading roles in Fight Club, Spike Lee's 25th Hour, and Down In The Valley over the following decade. Things got a lot more exciting for him in 2012 when he joined forces with Wes Anderson, who he'd been a fan of since his debut film Bottle Rocket. The two of them had started to become close after Norton wrote to Anderson about his films, and when Norton read the script for Moonrise Kingdom, he couldn't pass up the opportunity to play the part of Scout Master Ward.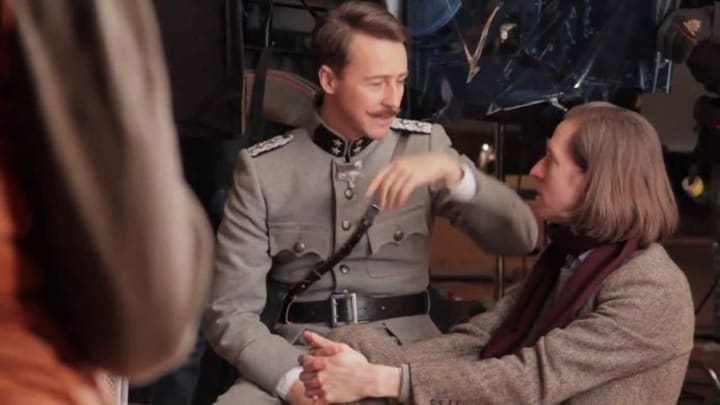 Since Moonrise Kingdom, Edward has continued to collaborate with Wes Anderson and has played key roles in The Grand Budapest Hotel and most recently Isle Of Dogs—I'm sure we can expect to see Edward Norton in other upcoming Anderson movies over the coming years also.
Emma Stone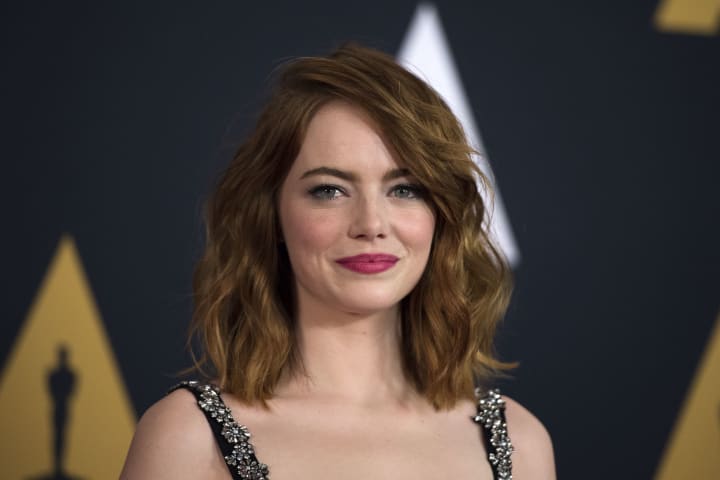 Emma Stone first emerged as a starlet by ditching roles in TV series and trying her hand at feature-length cheesy comedies—between the years of 2008 and 2011 she starred in The House Bunny, Easy A, and Crazy, Stupid Love. But she soon discovered her versatility and ability to act in more serious stories and black comedies, and over the last five years she has become a more familiar face on the indie scene.
After starring in a number of superhero blockbusters including The Amazing Spider-Man and its sequel, as well as thought-provoking Oscar winner The Help, Woody Allen took an interest in Stone. They formed a connection and Stone collaborated with him in playing the lead female role in his films Magic In The Moonlight and Irrational Man.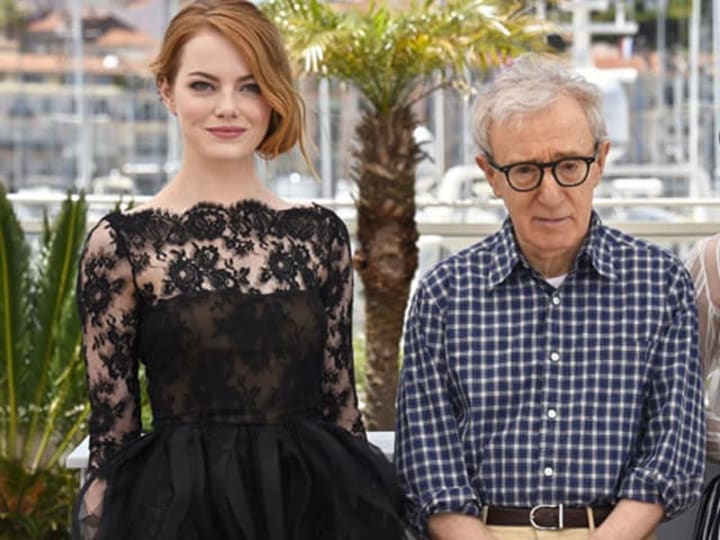 This experience of working with Allen has helped Emma to discover that acting on the set of an indie production can be a highly enjoyable change to working on a big-budget film. As quoted by Stone in an interview with The Guardian, "When it's a much lower budget, you are all banded together making the same movie. It's a very different feeling not needing to please markets all around the globe."
It seems that Emma now feels equally at home acting in indie dramas as she does in big action and comedy films. In 2014 she was nominated for an Oscar for her supporting role in Birdman or (The Unexpected Virtue of Ignorance) and last year she played Billie Jean King in Jonathan Dayton and Valerie Faris's (the directors of Little Miss Sunshine) Battle Of The Sexes—so it doesn't look like she's quitting indie films anytime soon.
celebrities
About the author
Writer, blogger, nature geek, veggie, left-wing, film & tv lover.
Loves to socialise but also likes to stay at home and play tropico.
🐌🌻🍭💋👾🧠⚡️🪐
Reader insights
Be the first to share your insights about this piece.
Add your insights