Reviewing Queen Latifah's Brief Heel Turn in "The Equalizer"
Series star Queen Latifah portrays a maniacal villainess in a brief sequence in this third season episode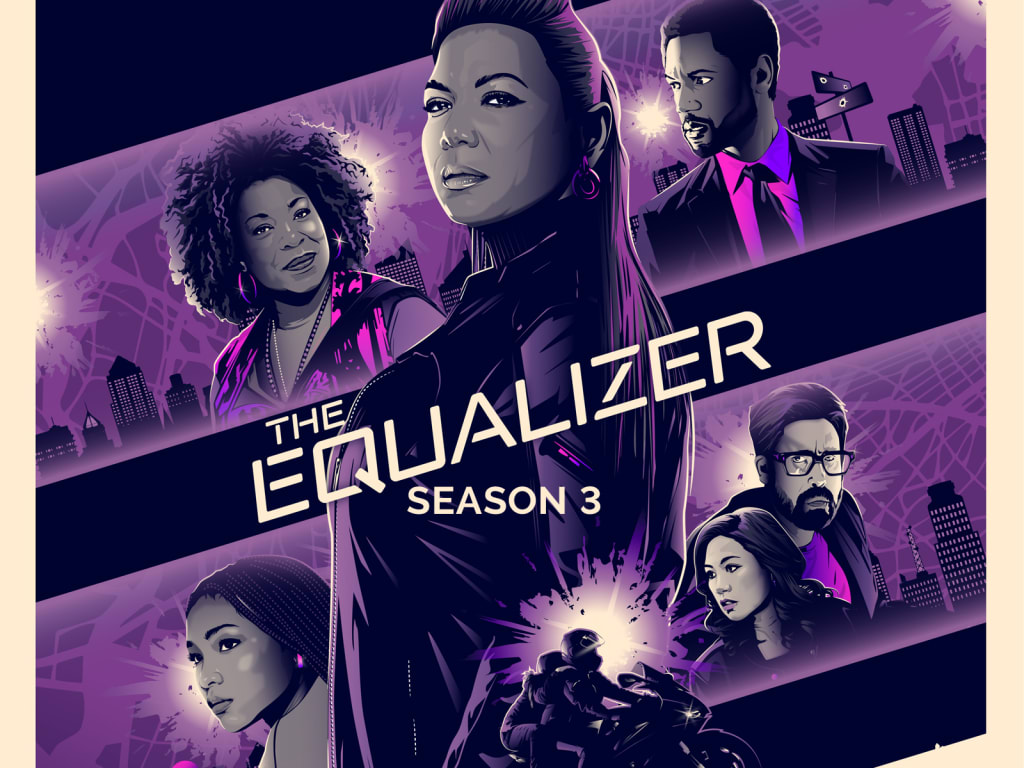 I love The Equalizer with a passion. Haven't seen the original series, but I've seen the Denzel Washington movies--I know his third one is out now, and I've been watching Queen Latifah's version since Day One, which came after CBS' telecast of Super Bowl LV. Since then, it's been a habitual occurrence every Sunday--I never miss an episode. I am anxiously awaiting for Season Four, I know a fourth season is coming, but I do not know what impact the ongoing strike will have on the fourth season. With all of that said, Season Three definitely had its moments, with the best one airing just one day after my (and series star Queen Latifah's) birthday.
I remember my reaction to the opening of the episode, "Lost and Found," as well as the reactions to viewers live-tweeting the show. After the recap, which mentioned Robyn McCall's custody battle in regards to her daughter, Delilah, we are treated to a stunning scene: Robyn being tied up in her home and beaten up by a villainous culprit. The attacker's only lines of dialogue were "Tell me where they are!" and "Where are they?!," with Robyn refusing to answer.
At that moment, Robyn's mouth is taped shut by the attacker, who waits in ambush with a gun, and afterwards, Delilah enters the house with Aunt Vi, and it's followed by the attacker's mask being removed and the culprit being revealed as...Robyn?! So there were two Robyn McCalls in this sequence; one of them was tied up and gagged, while the evil one was the true culprit and had designs on killing Vi and Delilah. Robyn's warnings fall on deaf ears, as heel Robyn fires her shot, which ends the nightmare sequence. The episode revealed that Robyn's nightmares had been a recurring theme, and regarding the appearance of an evil Robyn McCall, it's due to Robyn's fear that she had placed her family in danger with her activities.
Robyn did end up retaining custody of Delilah, and to the best of the viewers' knowledge, the nightmares have stopped. But let's talk about that sequence, shall we?
"Lost and Found" is the 12th episode of The Equalizer's third season, and aired on CBS on March 19, 2023. Of course, Queen Latifah stars as Robyn McCall on the reboot series, but for this opening sequence in this episode, Latifah briefly turned heel for her role as the main villainess in Robyn's nightmare. This was an absolute treat for me, mainly because Queen Latifah hasn't really done the villainess thing a lot--though I still remember her amazing performance as Ursula in the live performance of The Little Mermaid. In addition, Latifah was playing an evil version of Robyn McCall, and that was a very epic occurrence and performance.
I loved everything about evil Robyn McCall. For one, how vicious she was to her heroic doppelganger. I also loved that Latifah deepened her voice to make her character sound more evil and ominous, plus her villainous masked disguise was amazing. The best moment, of course, was the unmasking, and I still remember my reaction to seeing Robyn as the attacker, mainly because I was hoping for an alternate sequence that features a villainous Robyn McCall. The unmasking is followed by a series of crazed expressions from evil Robyn, which was Queen Latifah's brilliant way of acting out Robyn's heel persona following her unveiling as the maniacal villainess. I absolutely loved this with a passion; I've watched that segment on a loop because of everything I have just stated. Queen Latifah's villainous turn in the sequence was brief, but it was delightful because of her performance, as well as evil Robyn's insane demeanor in that opening.
If you like this story and review, click the heart and the subscribe button, and feel free to comment below! Tips and pledges would be greatly appreciated, but only if you want to do so!
Check out evil Robyn McCall's profile on Villainous Beauties Wiki!
Reader insights
Be the first to share your insights about this piece.
Add your insights