John Ritter: Iconic Legend
A look at John Ritter's career and legacy on the 20th anniversary of his untimely passing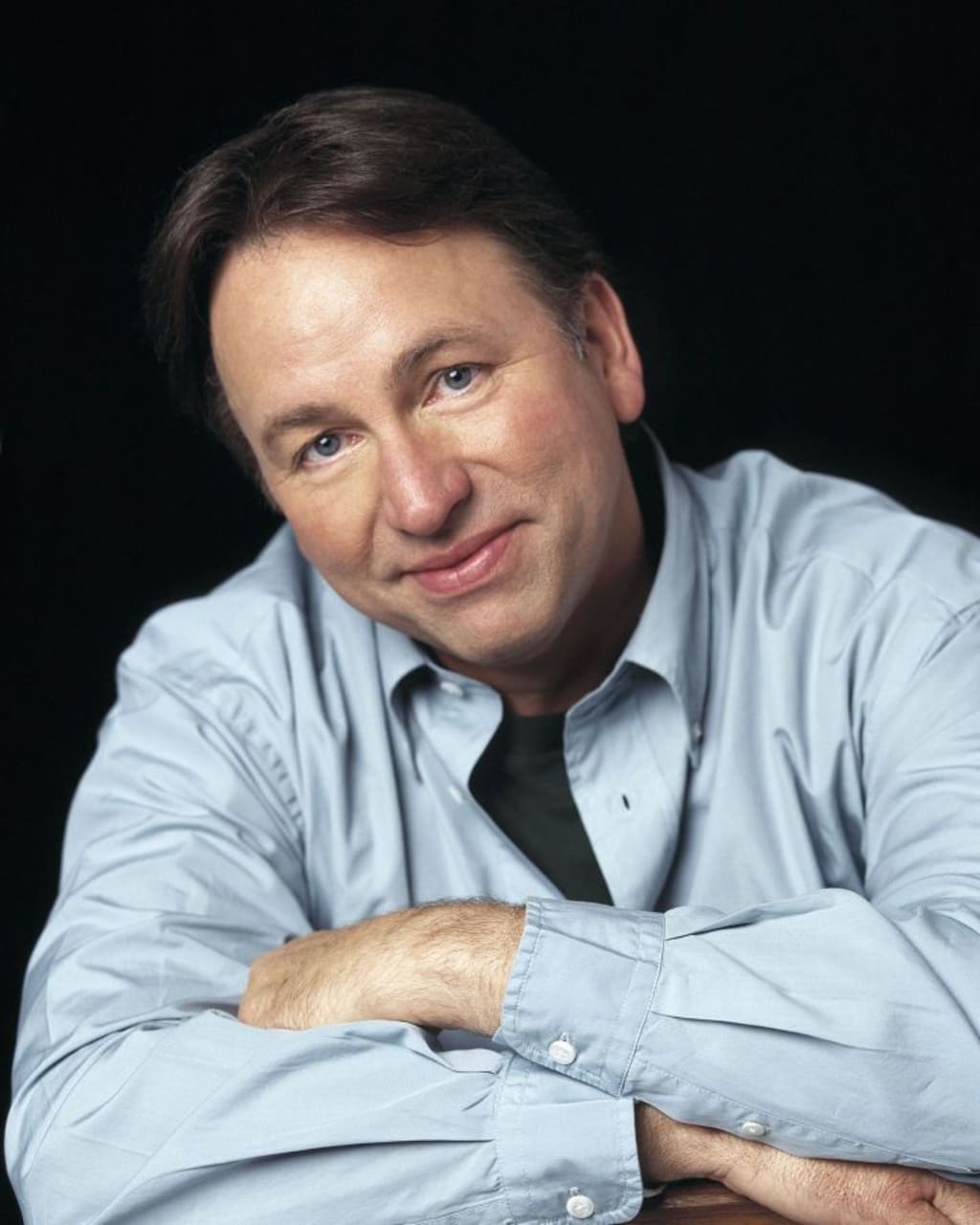 20 years ago today, the world became a lot less bright.
It was on September 11, 2003 that John Ritter passed away, and I remember how stunned I was when I heard the news that morning. I've been watching John Ritter since I was six years old, and yes, it was Three's Company. Like clockwork, when it was 6:00, I tuned into Three's Company, which had been in reruns by the time I entered this world.
Prior to the series, Johnathan Southworth Ritter (born on September 17, 1948) had done quite a bit of TV, including episodes of The Waltons, M*A*S*H, Rhoda, The Bob Crane Show, and the final episode of Mannix. It was on March 15, 1977 that Ritter--the son of actors Dorothy Fay and Tex Ritter--began his legendary run as Jack Tripper on Three's Company. We all know that premise; after being discovered in the bathtub by Janet Wood and Chrissy Snow--coming after a going-away party for their outgoing roommate, Eleanor. Janet (Joyce DeWitt) and Chrissy (Suzanne Somers) agreed to allow Jack to move in to cover Eleanor's share of the rent, and in order their living arrangement to remain intact, the girls informed their landlords, Helen and Stanley Roper, that Jack is gay (though, Helen quickly figures out he isn't, but helps with the ruse mainly to mess with Stanley).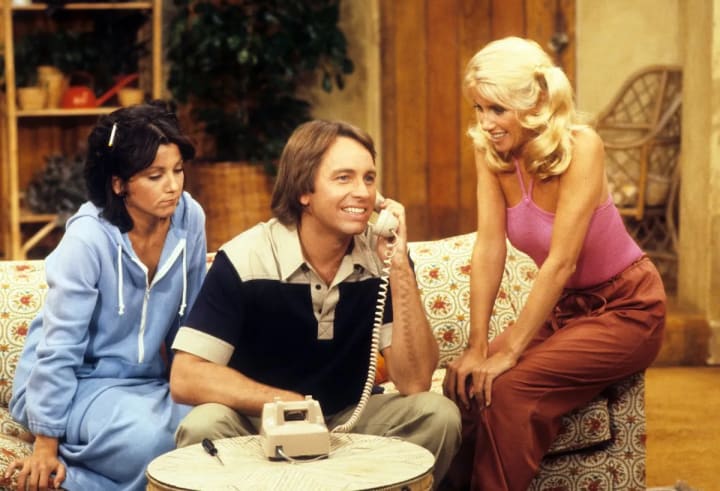 Jack Tripper ended up being John Ritter's greatest claim to fame, as Three's Company spent years as one of ABC's top sitcoms. Despite certain drama and a number of cast changes, Three's Company lasted for eight seasons, with the series finale airing on September 18, 1984. A week later, Ritter's role as Jack Tripper actually continued with the spin-off, Three's A Crowd, which only lasted a full season. Ritter returned to TV with sitcoms such as Hooperman and Hearts Afire, though the 1990s saw Ritter gain more fame as Ben Healy, Jr. in Problem Child (1990) and Problem Child 2 (1991), and as Roy Knable in Stay Tuned (1992), which also starred Pam Dawber.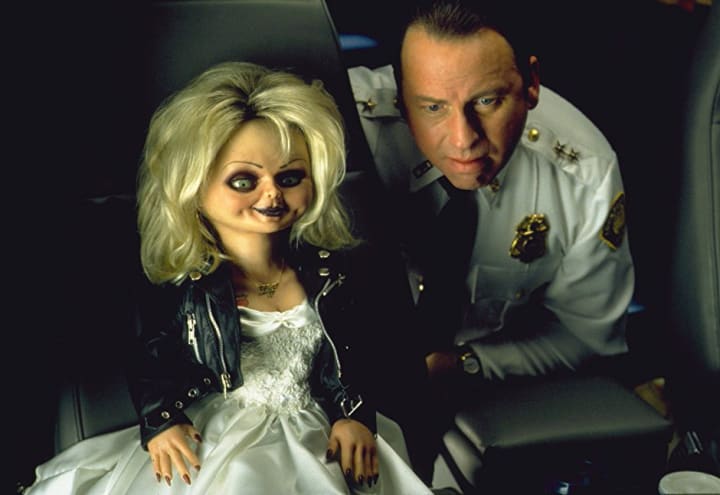 Ritter became part of the Chucky universe in 1998, when he appeared in Bride of Chucky, the fourth film in the series. Ritter portrayed Warren Kincaid, a corrupt police chief who is also the uncle of one of the film's main protagonists, Jade Kincaid (Katherine Heigl). As we see, Warren controls every aspect of Jade's life, including and especially her love life, as he pulls all stops to keep her from seeing her boyfriend, Jesse. What he doesn't count on, or expect, is to be on the receiving end of one of the most memorable and gruesome deaths in the entire franchise--courtesy of Chucky and Tiffany, of course.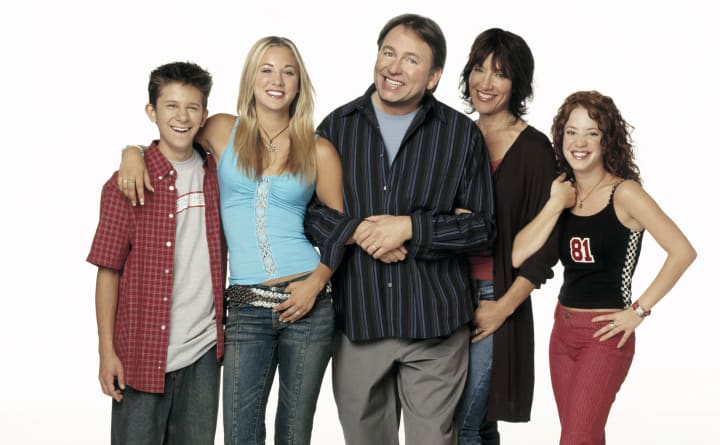 I'll never forget when I first saw an ad for 8 Simple Rules for Dating My Teenage Daughter. I liked what I saw overall, but the main thing that caught my attention was John Ritter and Katey Sagal. Jack Tripper and Peg Bundy. That's all I needed to dive in to this show, which hit ABC on September 17, 2002--Ritter's 54th and last birthday. The series also featured an actress whose name I would hear a lot after this: Kaley Cuoco, who went on to appear on the original Charmed, and later spent 12 years as Penny on The Big Bang Theory.
The first season ended on May 20, 2003, and of course, at the time of Ritter's untimely passing, he was taping scenes for the second season. According to reports, Ritter experienced chest pains and problems with his heart, though the doctors treated him for a heart attack. In actuality, Ritter was diagnosed with an aortic dissection, but after being taken into surgery, he passed on that evening: September 11, 2003--just six days shy of Ritter's 55th birthday.
Ritter completed three episodes from the second season 8 Simple Rules, which kicked off on September 23, 2003. Each of the three episodes began with an intro from Katey Sagal, and episode 2.04 was an hour-long tribute to Ritter, which also included the death of Ritter's character, Paul Hennessey. James Garner and David Spade ended up joining the series to fill the void left by Ritter, though 8 Simple Rules ended up canceled after three seasons. Prior to his passing, Ritter also appeared on Hollywood Squares, with his episodes airing for a week during October 2003 and was introduced by Henry Winkler. Other posthumous appearances included the hit comedy film, Bad Santa (which starred Billy Bob Thornton), Clifford's Really Big Movie, which continued Ritter's run as the voice of Clifford the Big Red Dog, as well as his final film, Stanley's Dinosaur Round-Up, which was released in 2006. All were dedicated to Ritter.
John Ritter definitely left a lasting legacy, and not just his work. His sons, Jason and Tyler Ritter, have been appearing in many projects in recent years, and yeah, they are the absolute spitting image of their father, no question. It's been 20 years since the world lost an amazing talent in John Ritter, but that talent lives on in the form of all of his projects, as well as what pops up on YouTube. Case in point:
Reader insights
Be the first to share your insights about this piece.
Add your insights